Sapporo: Getting there and around
How to travel between Sapporo and Tokyo
By air
Tokyo-Sapporo is one of the world's busiest air routes with dozens of flights per day, operated by JAL, ANA, Air Do, Skymark, Peach Aviation, Jetstar Japan and Spring Airlines Japan. The majority of flights use Tokyo's Haneda Airport and Sapporo's New Chitose Airport, but quite a few flights also use Tokyo's Narita Airport.
Flight duration is about 90 minutes. The regular one way fares by the conventional airlines are as high as around 40,000 yen, but thanks to a wide range of discount offers, one way fares of around or under 10,000 yen are often available. Skymark, Peach Aviation, Jetstar Japan and Spring Airlines Japan tend to have the lowest fares (sometimes under 5000 yen), especially to/from Narita.
By train
Take the JR Tohoku/Hokkaido Shinkansen from Tokyo to Shin-Hakodate-Hokuto (4 hours) and transfer to the Hokuto limited express to Sapporo (3.5 hours). The entire one way trip costs around 29,000 yen and takes around eight hours. It is fully covered by the Japan Rail Pass and JR East South Hokkaido Rail Pass. Note that seat reservations are mandatory on Hayabusa trains between Tokyo and Shin-Hakodate-Hokuto.
By ferry
There are long distance ferries between various ports in Honshu and Hokkaido, providing leisurely and inexpensive access to Hokkaido. Some of the ports with ferries to Hokkaido are Niigata, Oarai (Ibaraki Prefecture), Sendai, Nagoya, Maizuru (Kyoto Prefecture) and Tsuruga (Fukui Prefecture). Most ferries arrive either in Otaru, 30 train minutes west of Sapporo or Tomakomai, 45-60 train minutes south of Sapporo. View our ferry information page for more details.
Above fees and schedules are subject to change. For the current yen exchange rate, click here.
Getting around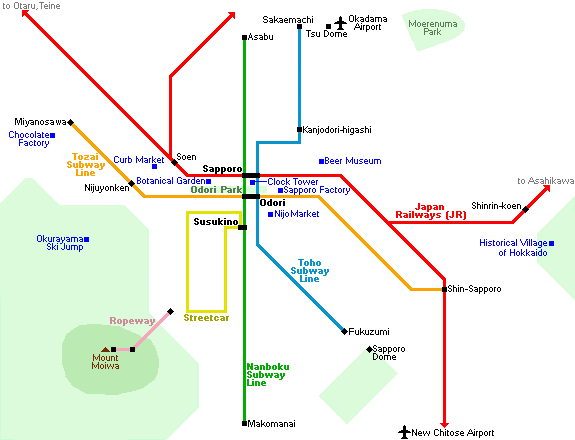 No major city in Japan is easier to navigate than Sapporo with its rectangular street layout and simple addressing system: City blocks are named and numbered according to the point of compass, with the apex at the eastern end of Odori Park. The Sapporo Beer Museum, for example, is located in city block "North 7, East 9", i.e. in the 7th block north and 9th block east of the apex.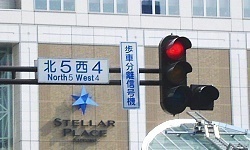 Three subway lines, a tram line and many bus companies (JR Hokkaido Bus, Hokkaido Chuo Bus and Jotetsu Bus) provide Sapporo with an efficient network of public transportation. The Japan Rail Pass, Hokkaido Rail Pass and Hokkaido Free Pass are valid on local buses operated by JR Hokkaido Bus.
Sapporo has two airports. The main airport, New Chitose Airport, is reached in a 35 minute train ride hour south from the city center and handles most of the city's domestic and international air traffic. The much smaller Okadama Airport is more centrally located, but has only a small number of flights other cities in Hokkaido.
Passes and Tickets
The following one day passes are available for Sapporo:
Subway 1-Day Card (830 yen)
Unlimited use of Sapporo's three subway lines on one calendar day. Note that a discounted pass is available on weekends (see below).
Donichika Ticket (520 yen)
Unlimited use of Sapporo's three subway lines on one calendar day. The pass is only available on weekends, public holidays and from December 29 to January 3.
Prepaid cards make the process of taking subways and buses easier, as you do not always need to buy a new ticket for each ride. Some of them also give small discounts. Prepaid cards can be purchased at vending machines.
Kitaca
Kitaca is the rechargeable prepaid IC card by JR Hokkaido that can be used on JR trains in Greater Sapporo, including Otaru and Shin-Chitose Airport as well as on Sapporo's subways, buses and tram thanks to its compatibility with Sapica (see below). Kitaca can, furthermore, be used in several other cities of Japan. Nine other IC cards from other major cities of Japan, including Suica, can also be used in the Greater Sapporo area instead of Kitaca. The initial purchase of a card costs 2000 yen (500 yen refundable deposit and 1500 yen fare balance).
Sapica
Sapica is the rechargeable prepaid IC card which can be used on Sapporo's three subway lines, city buses (JR Hokkaido Bus, Jotetsu and Hokkaido Chuo Bus) and tram. The initial purchase costs 2000 yen (500 yen refundable deposit and 1500 yen fare balance). Unlike many other IC cards, Sapica is accumulating 10% points with each use, and accumulated points are used towards the purchase of future trips. Sapica cannot be used on JR trains or outside of the Greater Sapporo area.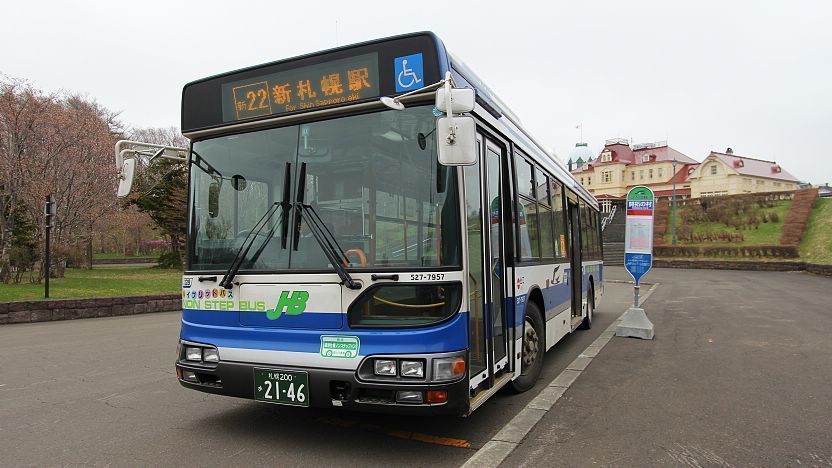 Questions? Ask in our forum.