Curb Market
Seafood market outside of the wholesale market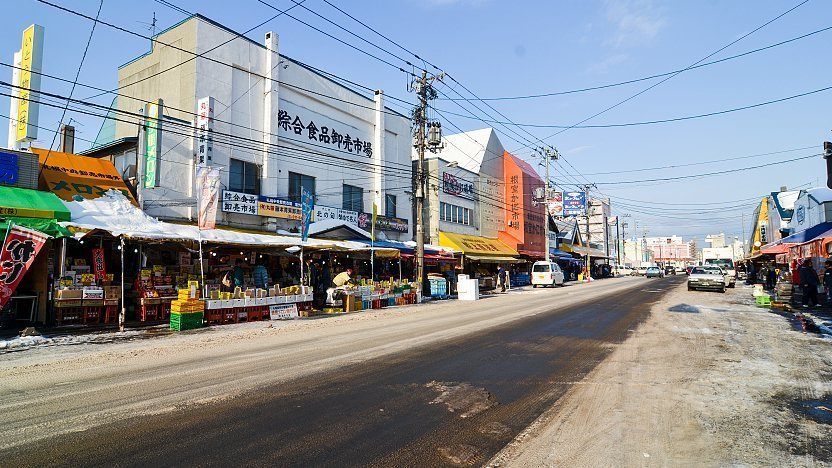 Curb Market (札幌場外市場, Sapporo Jōgai Ichiba) consists of nearly 80 stores and restaurants lined up along several blocks just outside of Sapporo's Central Wholesale Market. One of the city's largest public markets, the Curb Market specializes in Hokkaido seafood such as crab, sea urchin, salmon roe, squid and scallops, and local produce such as corn, melons and potatoes when in season.
The market's shops cater to both locals and tourists alike, and have a good selection at reasonable prices. Like other seafood markets around Japan, an excellent way to experience the market's offerings is to have a meal of fresh local seafood served over rice (domburi) at one of the local restaurants.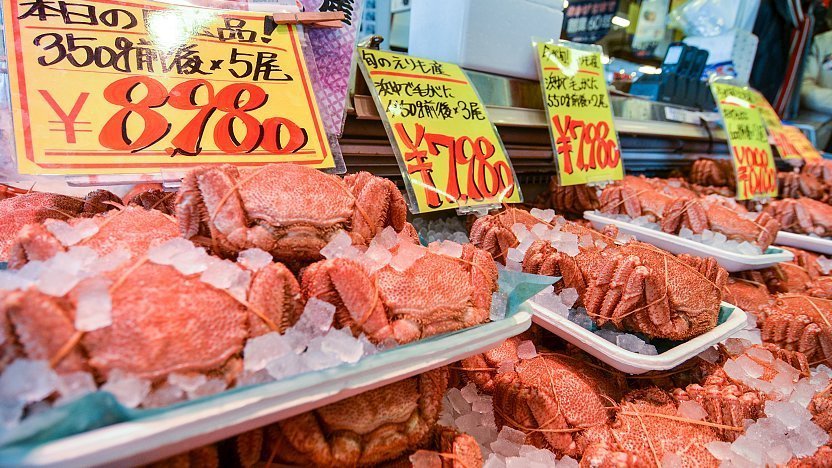 The Curb Market is a ten minute walk from either JR Soen Station (3 minutes, 200 yen from JR Sapporo Station) or Nijuyonken Subway Station (10 minutes, 250 yen from Odori Station).
Address: North 11, West 21
How to get to and around Sapporo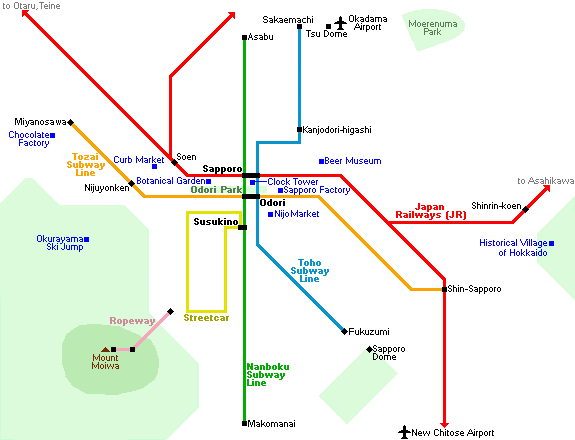 Hours
Shops typically open from 6:00 to 17:00 (restaurants from 7:00)
Closed
Varies by store (some close one day a week)
Questions? Ask in our forum.