Otaru Snow Light Path Festival
Festival with small illuminated snow statues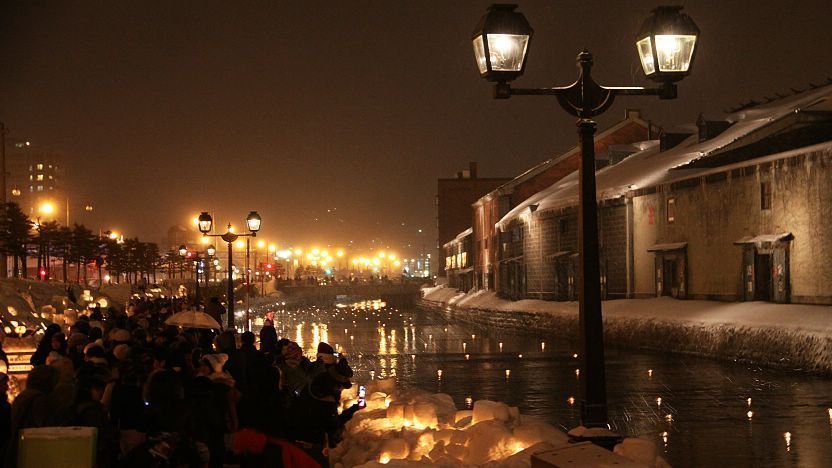 The 2024 festival is scheduled to be held from February 10 to 17.
The Otaru Snow Light Path Festival (小樽雪あかりの路, Otaru Yuki Akari no Michi) is a winter festival held every February in Otaru, during which the city becomes decorated in lights and small snow statues. The festival usually runs at a similar time as the nearby Sapporo Snow Festival, making it possible for travelers in Hokkaido to visit both festivals on the same trip.
The combination of the snowy town and the glittering lanterns creates a very pleasant atmosphere. There are two main official festival areas which get lit up daily from 17:00 to 21:00: the Unga Kaijo area and the Temiyasen Kaijo area. In addition, many locals also put lantern displays in front of their shops and residences, which further adds to the festival spirit. The two main areas are both located within a fifteen minute walk of the train station, so travelers can easily enjoy the town's atmosphere on foot.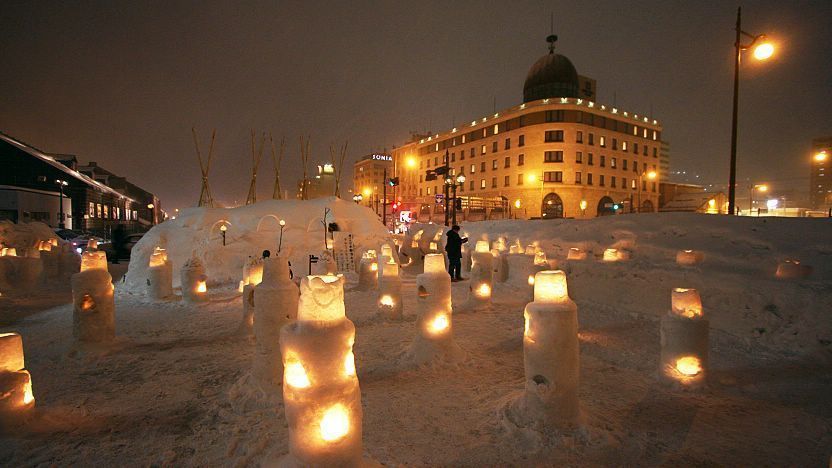 The Unga Kaijo area is the more famous of the two areas, as it is located along 300 meters of the town's iconic Otaru Canal (Otaru Unga). The restored warehouses and gas lamps along the canal make for a romantic setting, and the canal itself is covered with small buoys that hold candles. Along the path beside the water there is a row of small snow statues that also hold candles. The canal is about a ten minute walk from Otaru Station along the main road leading from the station.
Between the canal and the train station is the Temiyasen Kaijo area, which stretches for about half a kilometer along the tracks of the abolished Temiyasen railway line. During the festival, the pleasant pathway gets lined by many lanterns and illuminated snow statues, as well as a few food stands.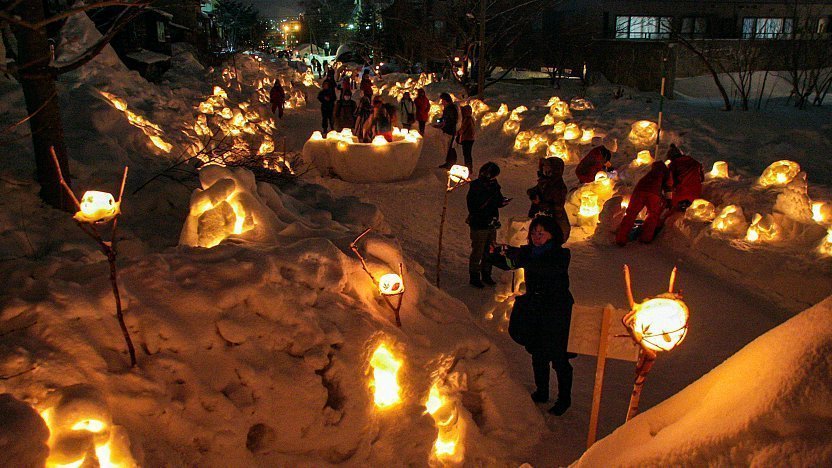 The Unga Kaijo area beside Otaru Canal is a ten minute walk straight down the main road from Otaru Station, while the Temiyasen Kaijo area lies about half way between the station and the canal, running parallel to the canal.
How to get to and around Otaru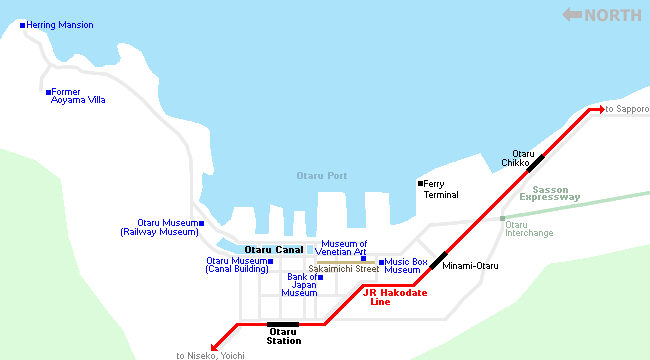 Questions? Ask in our forum.