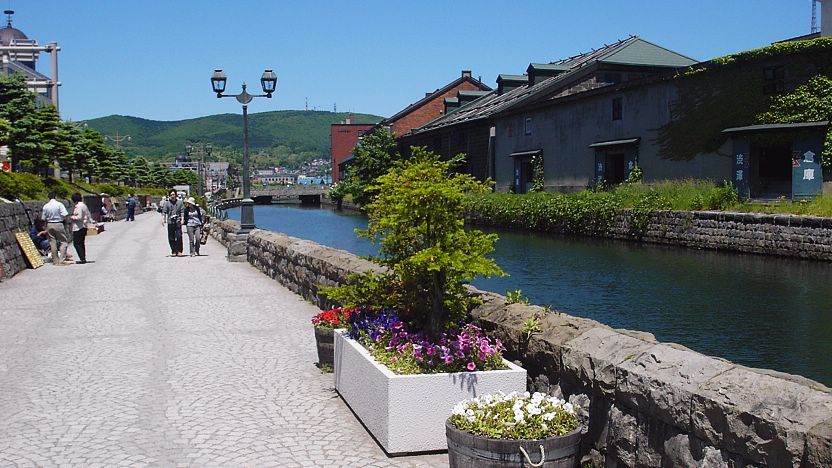 Otaru Canal (小樽運河, Otaru Unga) was a central part of the city's busy port in the first half of the 20th century. Large vessels were unloaded by smaller ships, which then transported the goods to warehouses along the canal.
The canal became obsolete when modern dock facilities allowed for direct unloading of larger vessels. Thanks to a citizens' movement, a part of the canal was beautifully restored in the 1980s instead of being landfilled, while the warehouses were transformed into museums, shops and restaurants.
The canal makes for a pleasant stroll during the day, when artists present their works to passing tourists, and during the evenings when old fashioned gas lamps are lit and provide a romantic atmosphere. The canal also serves as the main site of the town's Snow Light Path Festival.
Questions? Ask in our forum.