Cherry Blossoms 2015: Fukushima Report (4/8)
2015/04/08 - Fukushima Report
by raina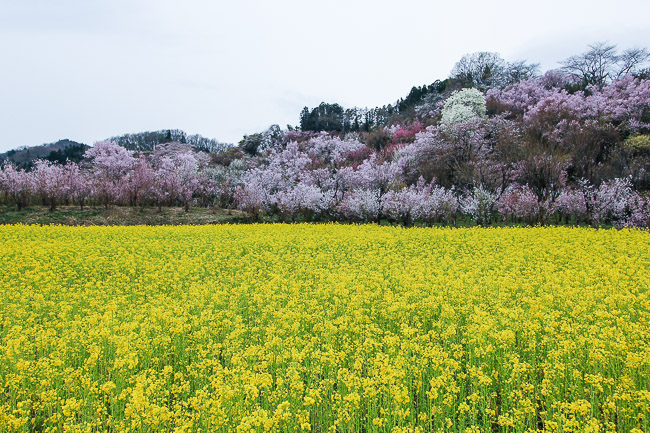 Today I bring you our first report from Fukushima in the Tohoku Region, while Joe will be updating from Nagano Prefecture. Eastern Japan had a cold spell overnight and the Kanto Region experienced light snowfall this morning. It was raining as I headed towards Fukushima this morning, and the rain turned to snow midway through my journey. Fortunately, there was neither rain nor snow when I arrived at my destination, just a cold wintry temperature of four degrees Celsius.
Fukushima City had the opening of its first blossoms (kaika) on April 2, a week earlier than the average year, and reached full bloom (mankai) four days later on April 6 thanks to the warmer than average temperatures last week. The Miharu Takizakura tree in Miharu City, Fukushima, reported the opening of its first blossoms on April 4, and may reach mankai in about a week. The blossoms usually last for about a week at their peak before the petals start falling from the trees, and strong wind and rain can shorten the peak viewing period.
Hanamiyama Park
April 8, 2015 - approaching full bloom (50-80%) (Somei Yoshino)
Hanamiyama Park is Fukushima City's top cherry blossom spot. There are about 30 different varieties of flora grown on about 25 hectares of land. Many, if not all, of the plants are grown on private land, but it is not considered trespassing if you stick to the walking trails. There are shuttle buses (250 yen one way, 500 yen round trip, frequent departures until April 29) from the east exit of the JR Fukushima Station, or alternatively, a taxi ride costs a fixed fare of 1550 yen one way (until April 30) from the east exit of the station.
I arrived at Hanamiyama to chilly weather and overcast skies, and started my walk around the large park to the various viewpoints. There are a number of well marked walking trails which made for a pleasant morning walk and volunteer guides stationed along the trails to provide assistance if required.
The most commonly seen cherry tree throughout Japan, the Somei Yoshino trees, were slightly above the 50 percent mark of opening, while the peach blossoms were approaching full bloom, and the nanohana (rape blossoms) and jugatsu cherry blossoms were at full bloom. It would be a few more days before the Somei Yoshino trees reach their peak, but the park is still beautiful to see as there are many other flowers in bloom and more blooming over the next few days.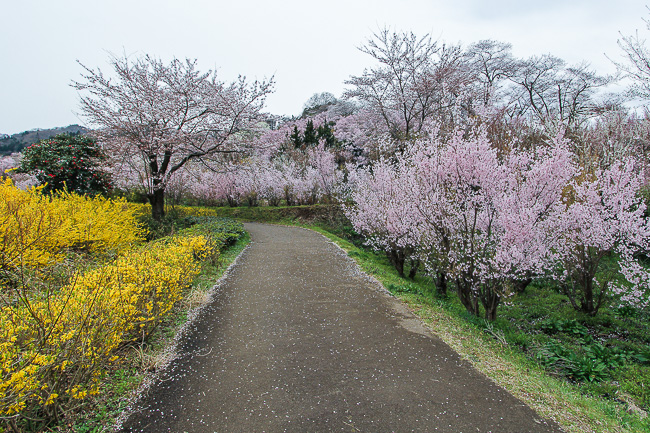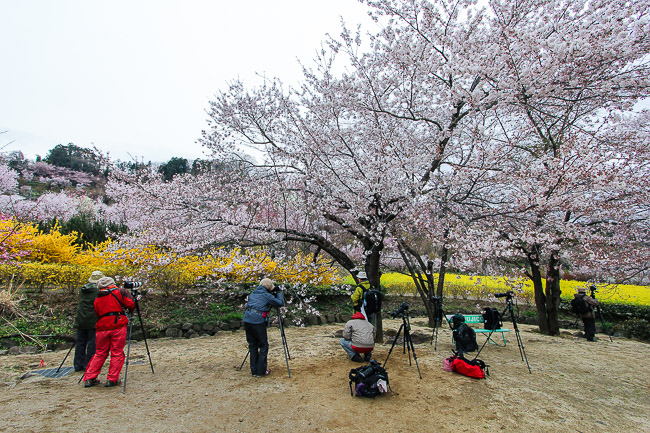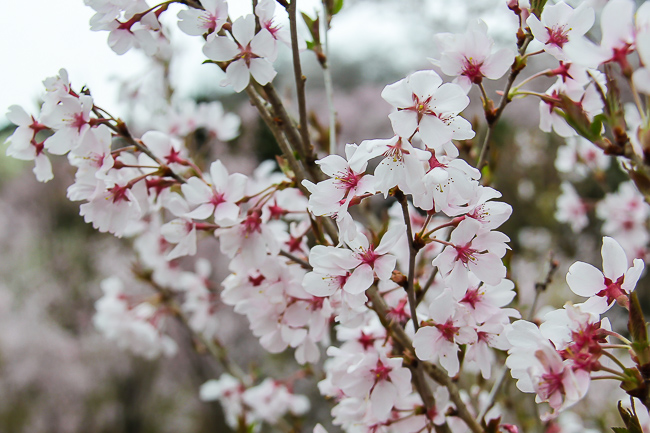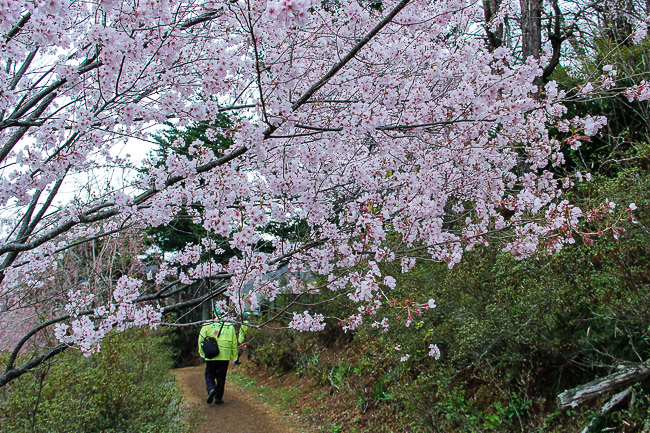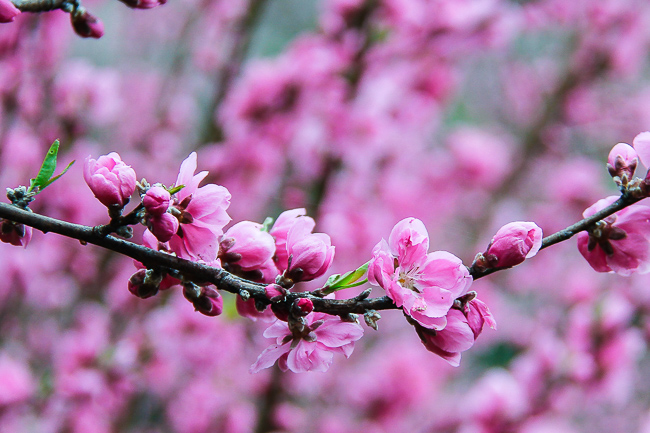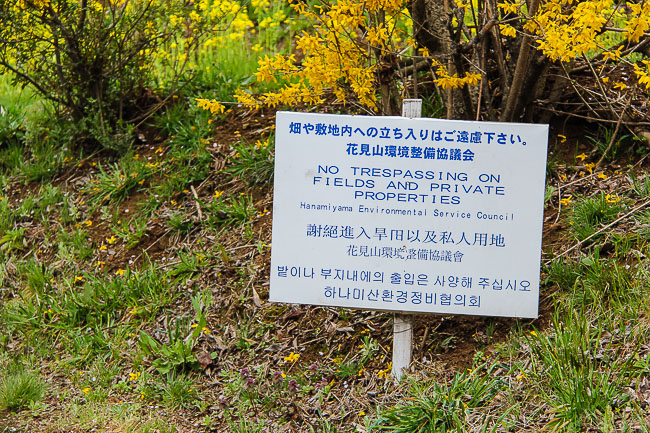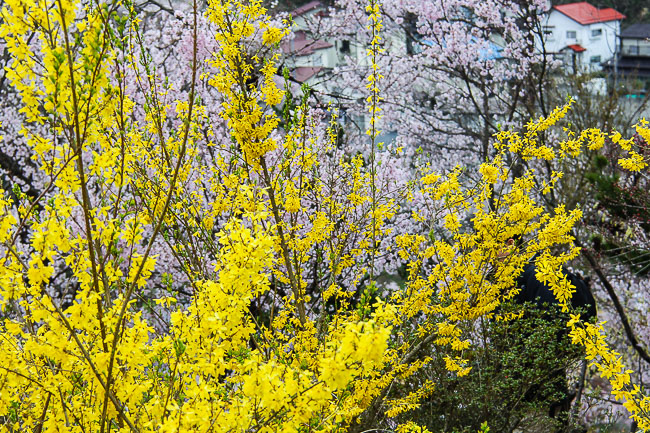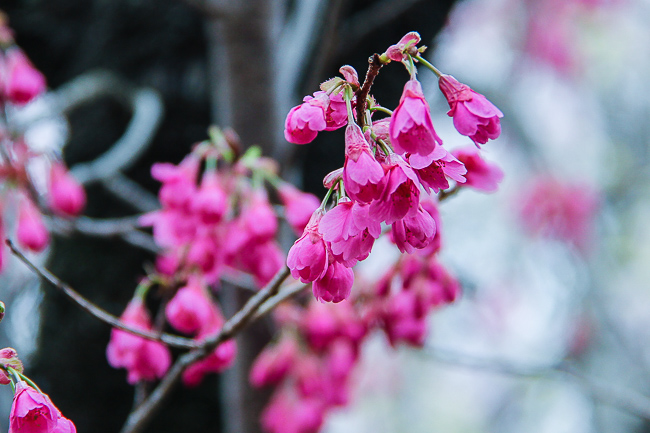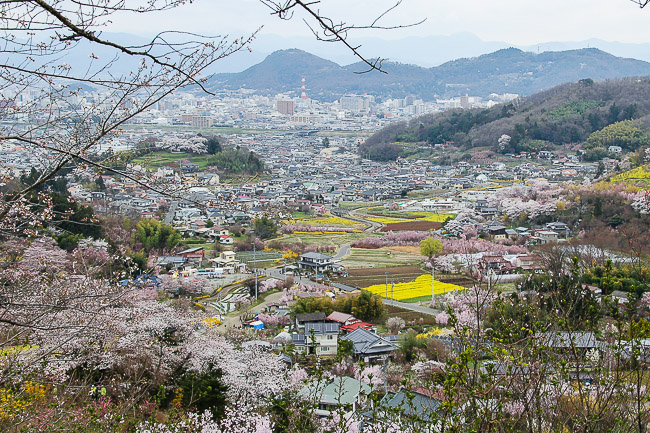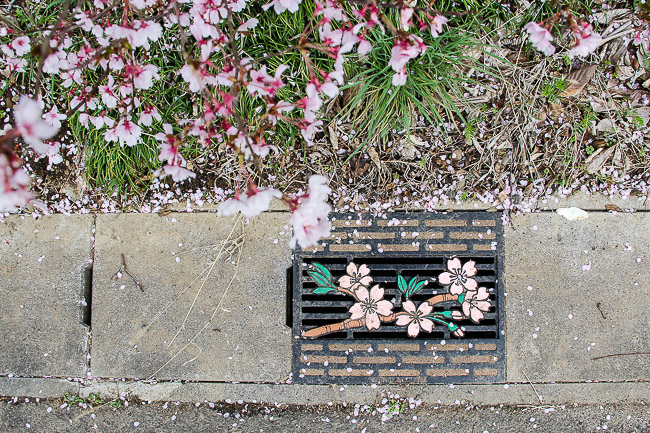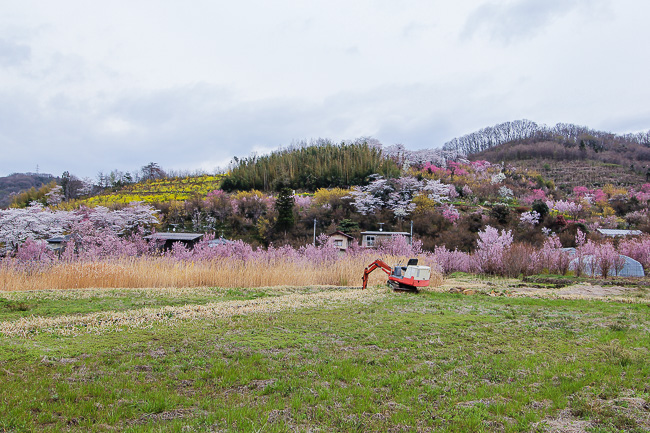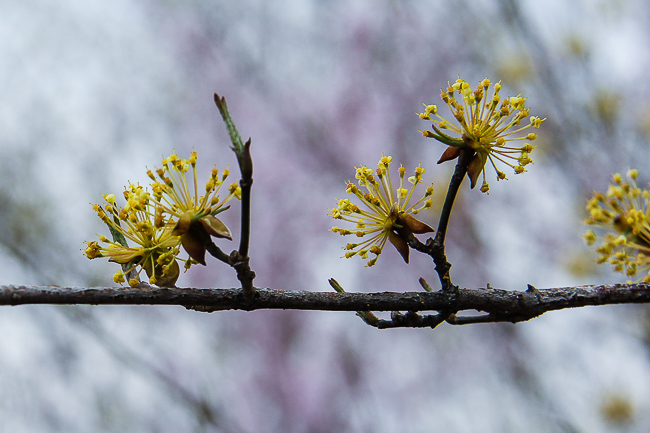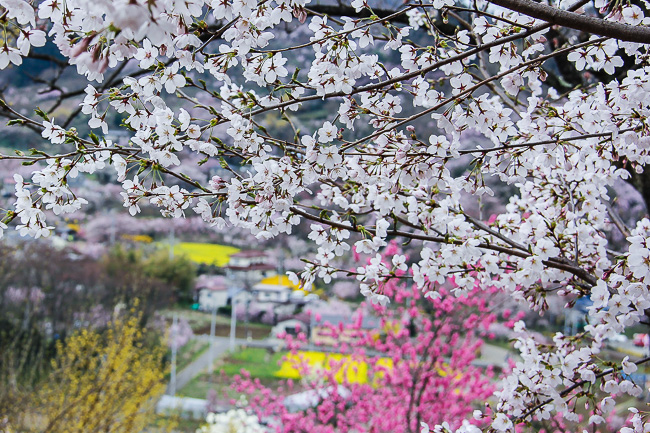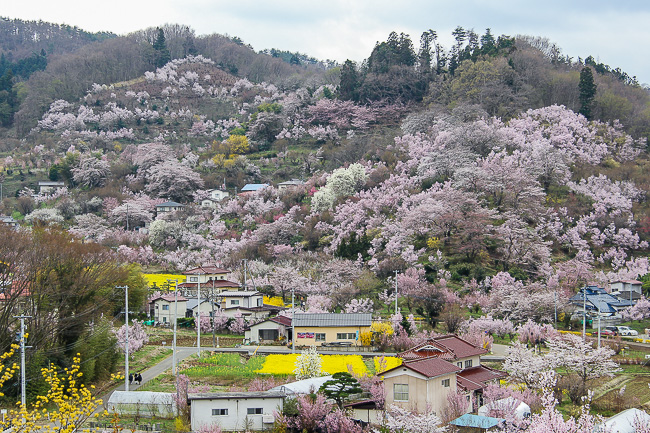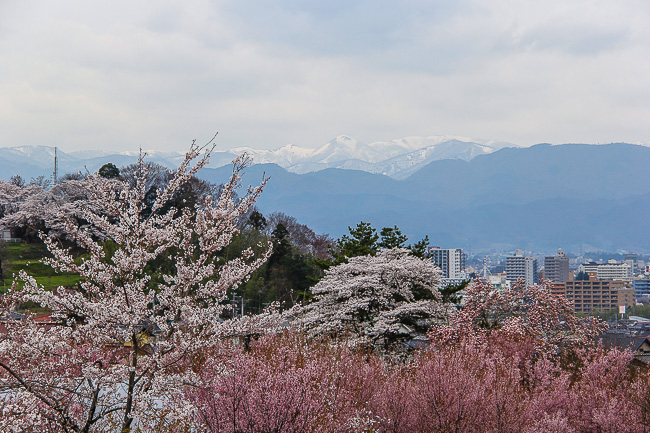 Questions? Ask in our forum.