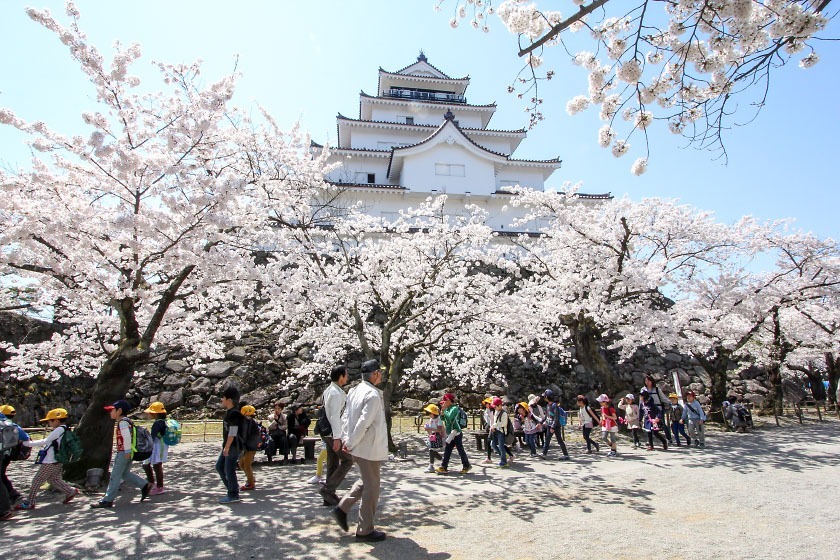 The cherry blossom season has begun to hit its peak stride in the Tohoku Region this week, with cities like Aizu Wakamatsu, Kitakami and Hirosaki having just reached full bloom.
While the season has finished in southern Japan and major cities like Tokyo and Kyoto, there is still time for some spectacular sakura viewing in northern Japan this week, next, and even into early May in Hokkaido. Our team will be reporting up-to-date conditions from these spots through the end of the season.
I made my way today to Fukushima Prefecture, the Tohoku Region's southernmost prefecture, to the city of Aizu Wakamatsu to check on the cherry blossom conditions in this region. While other relatively southerly areas in Tohoku, like Fukushima City and Sendai have quickly burned through their seasons (both are now already beyond their peak viewing), the mountainous Aizu region's cooler temperatures have delayed its blossoms opening.
Today, I was pleased to find Aizu's blossoms at their absolute full bloom in two of the city's best sakura viewing spots.
My first stop today was to a less-well-known cherry blossom spot in Fukushima, the Ishibezakura, an enormous Edo-higan cherry tree thought to be over 650 years old. The grand old tree measures 11 meters high and has eight separate trunks growing from its lumbering root system.
The tree was at the peak of full bloom today, creating a beautiful crown of fluffy white blossoms. Barring strong winds or rain, the blossoms should still be nice through the end of the week.
A 10-minute walk from Iimoriyama, the tree is located on the edge of town, surrounded by quiet rice fields, keeping away larger crowds that visit the city center, but is still easily accessible by city bus.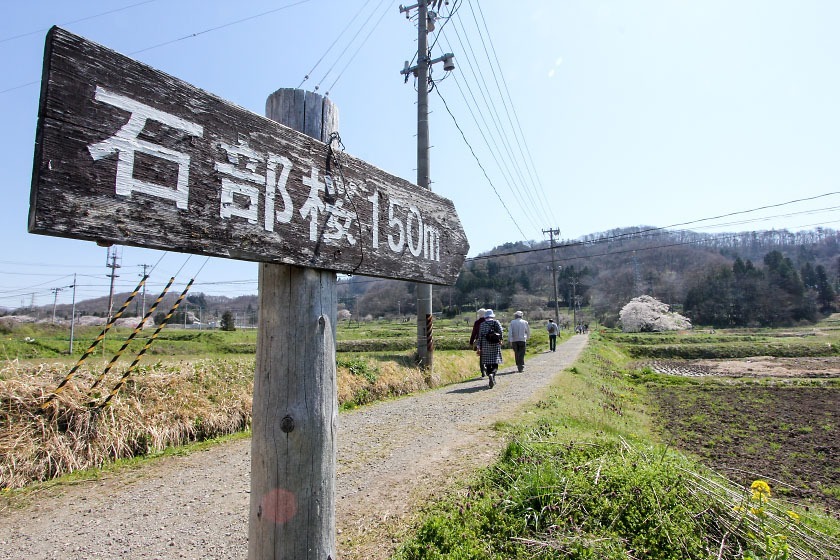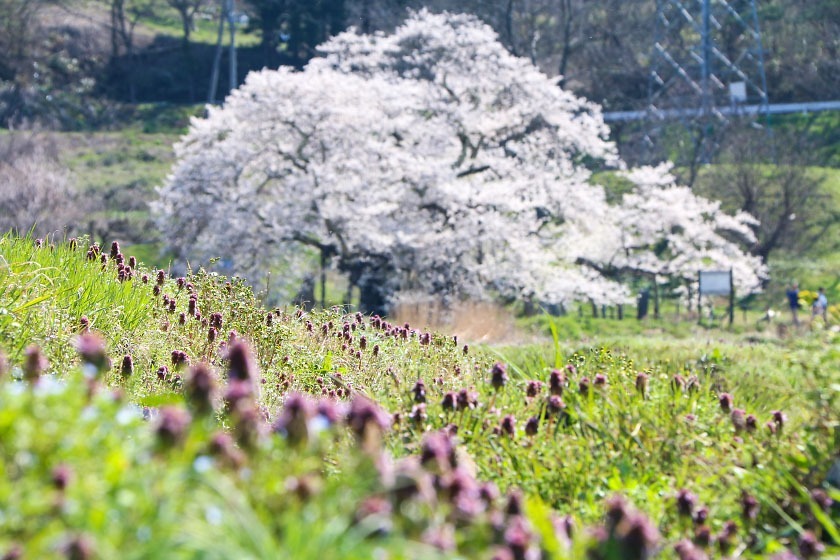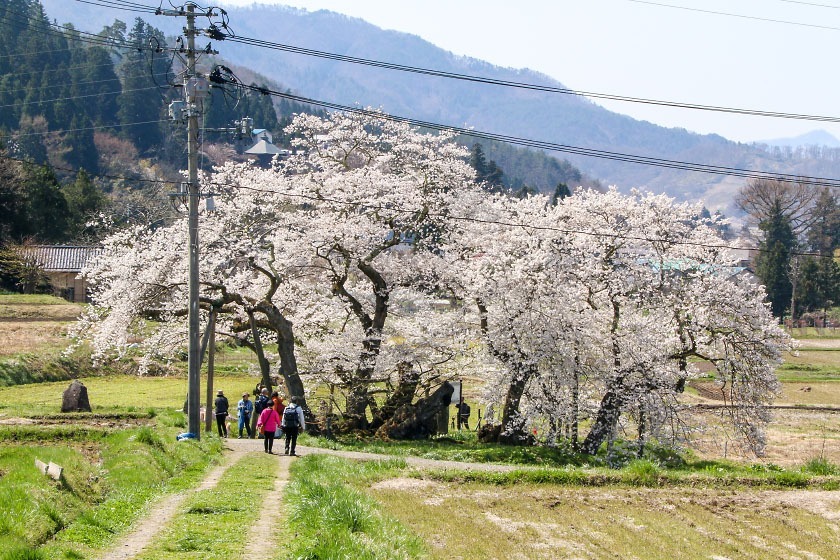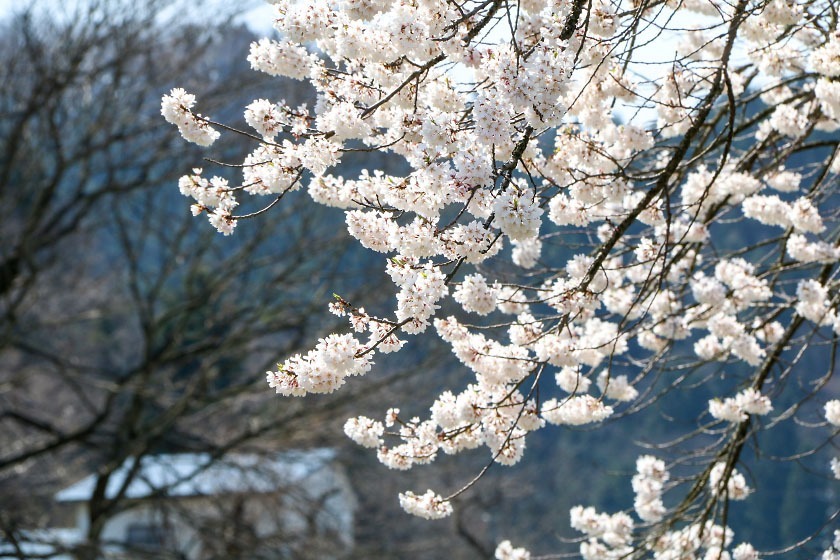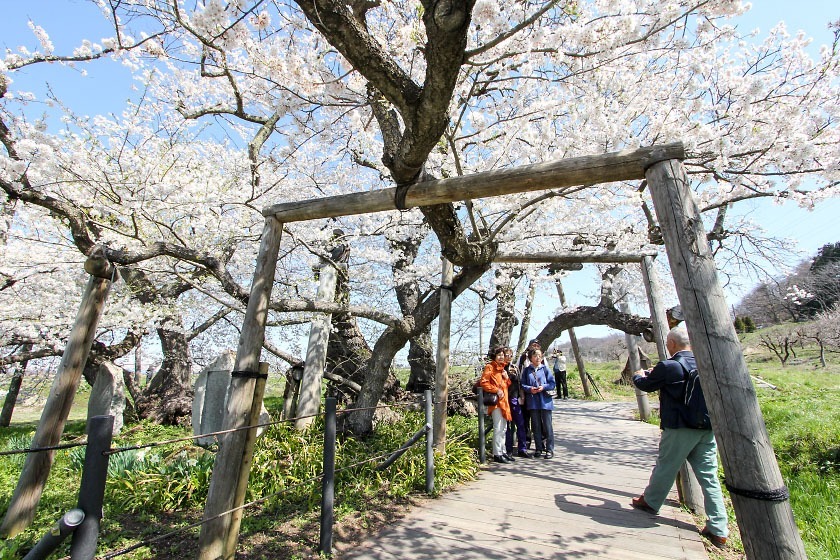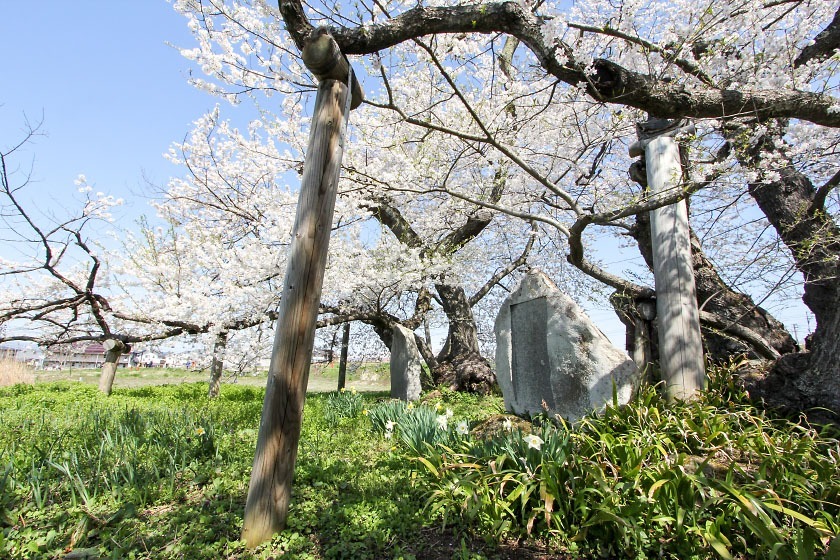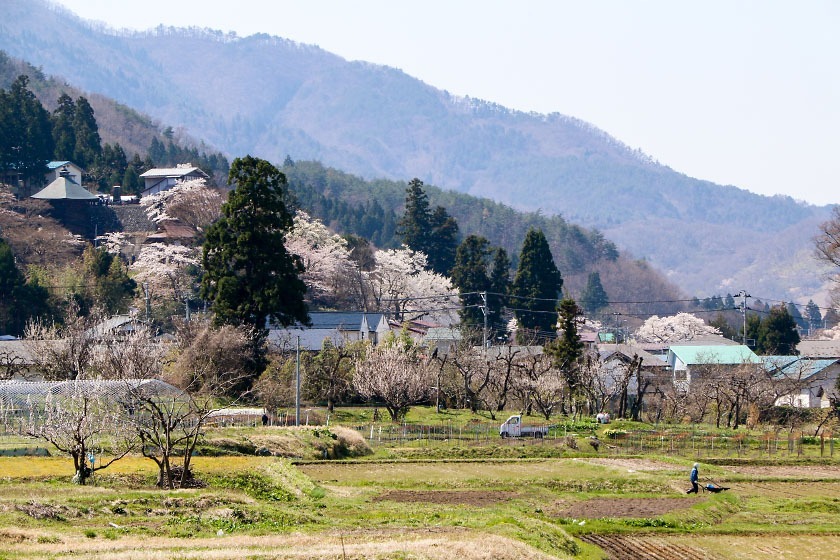 From Ishibezakura, I made my way to Tsuruga Castle, Aizu Wakamatsu's crown jewel. Not only is the fascinatingly-storied castle the city's top attraction, but from mid to late April, it is also one of Fukushima Prefecture's premiere sakura spots.
Today, the nearly 1000 cherry trees around the castle grounds were at full bloom, drawing large crowds of visitors and hanami picnickers enjoying the flowers and the bright, warm, sunny weather. The blossoms should remain attractive through the end of the week here, assuming Wednesday's forecasted rainy weather remains mild.
For those who can make it at night, many of the trees as well as the castle itself are being illuminated in the evenings from now until May 7, from sunset till 21:00.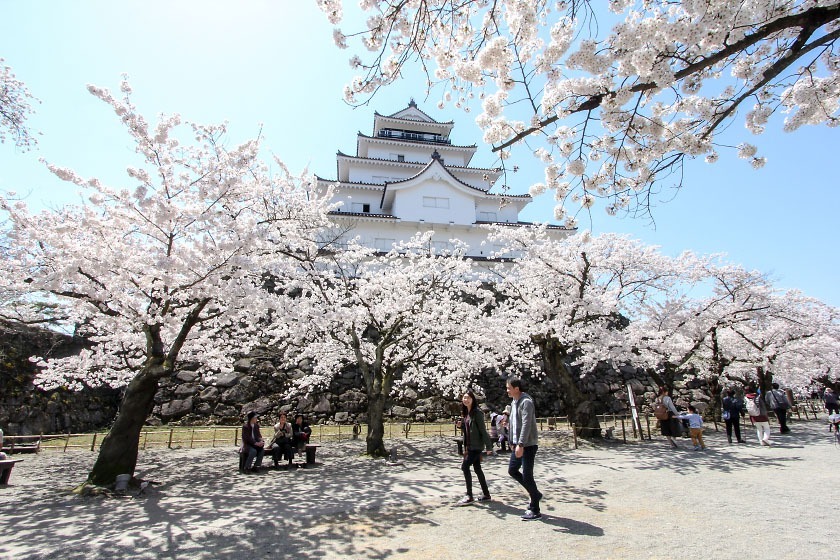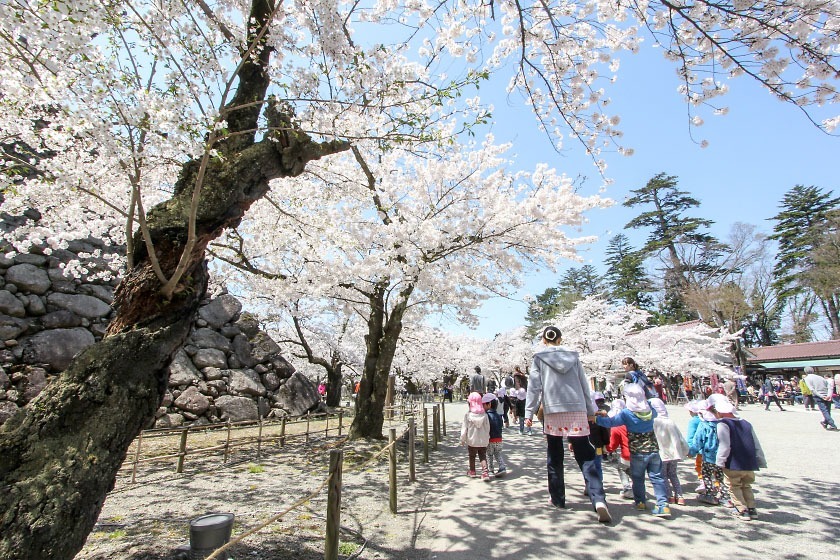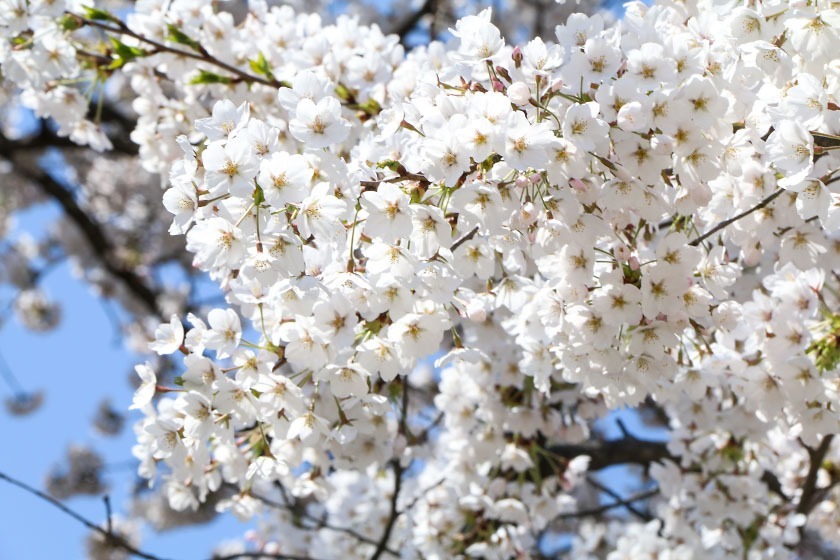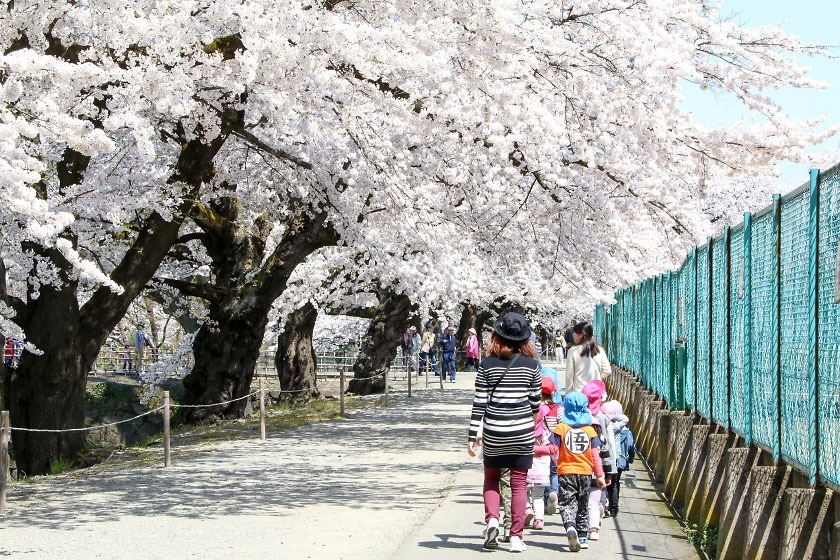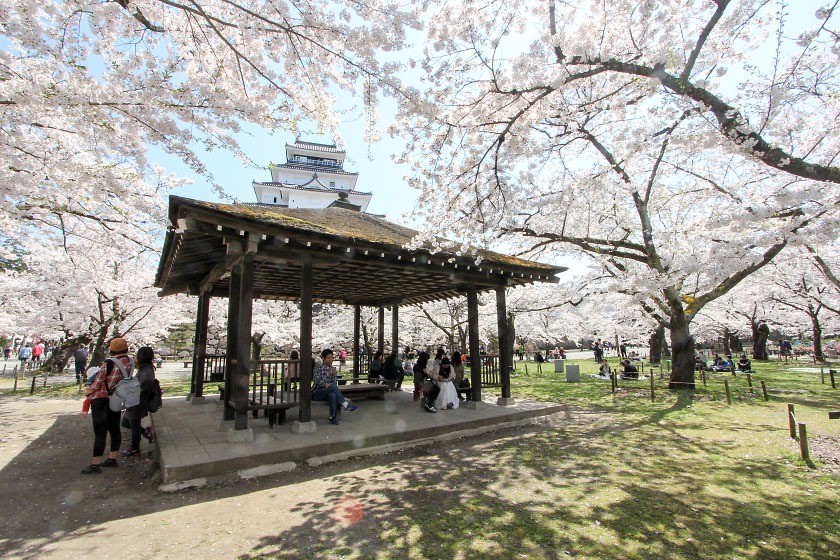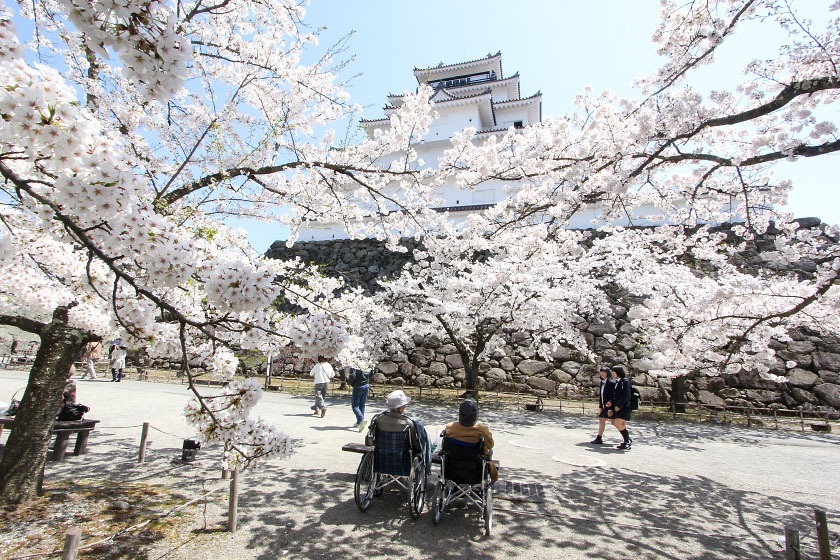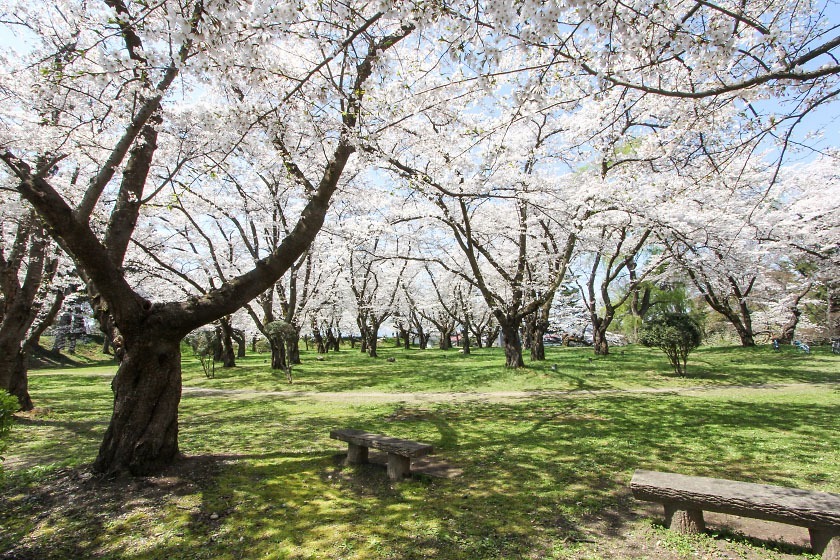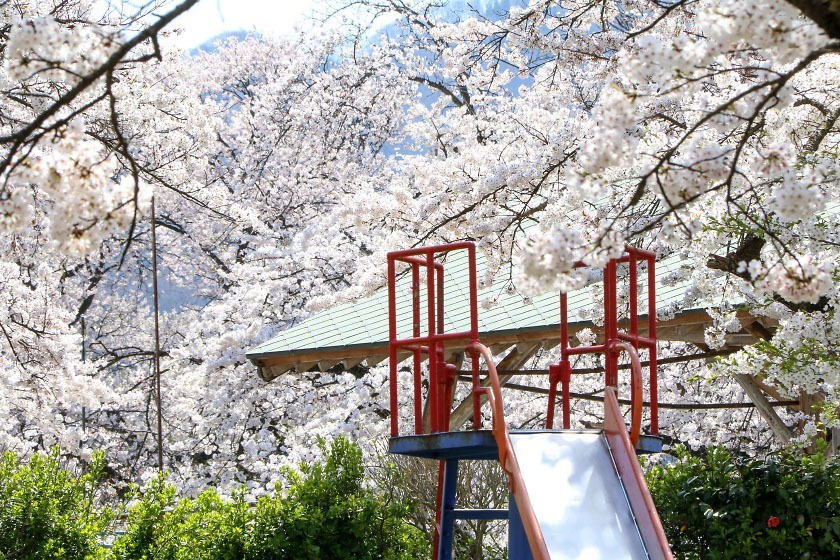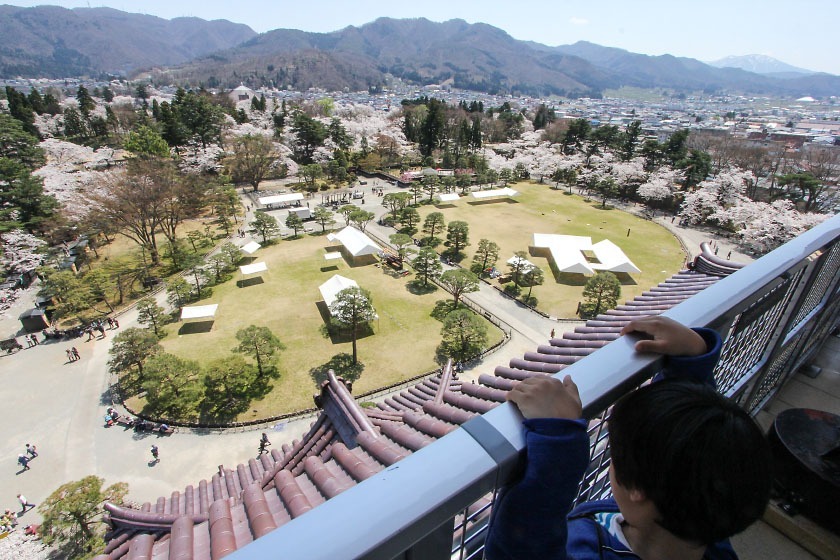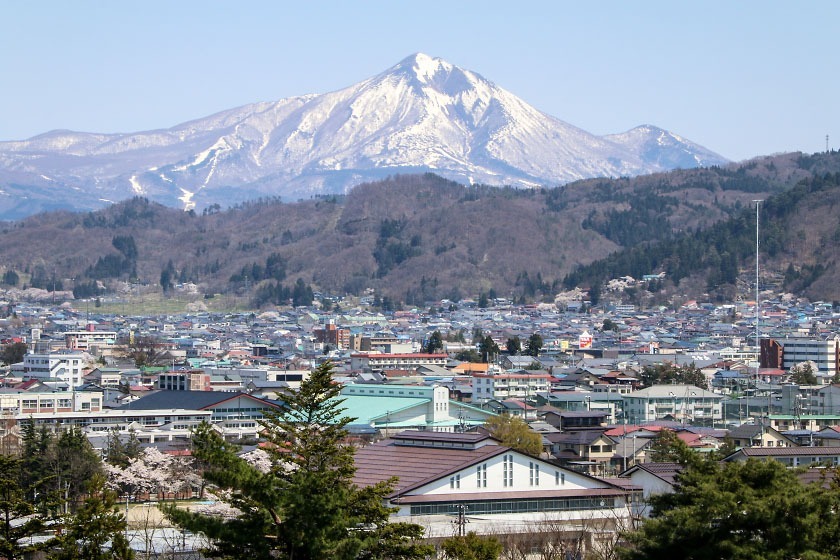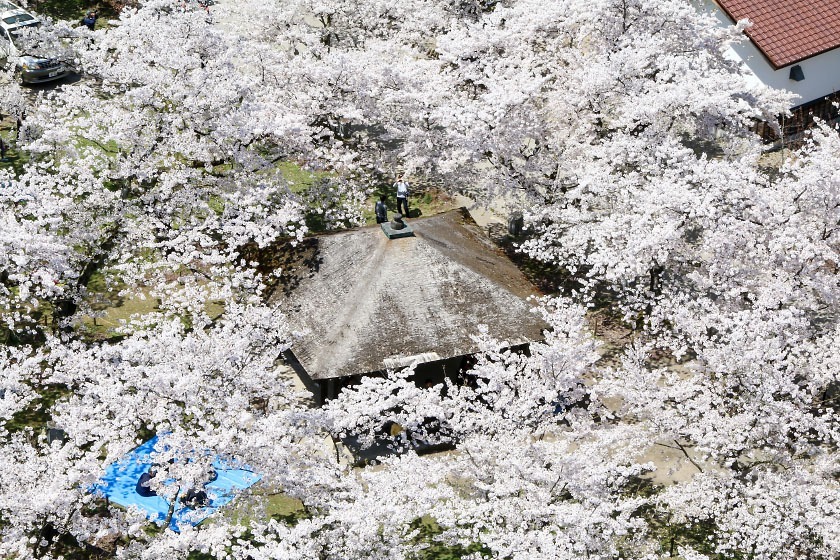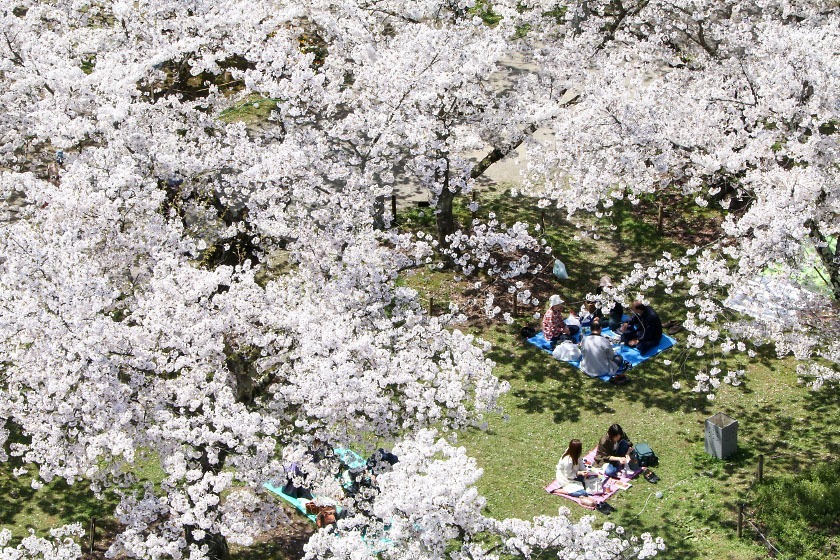 Questions? Ask in our forum.