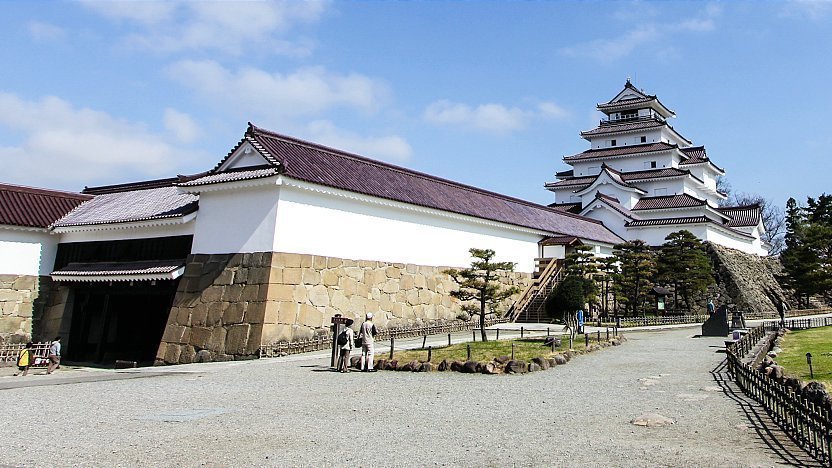 Tsuruga Castle (ĺ▀âľĆÚ, Tsurugajō) was built in 1384 and changed hands many times between the different rulers of the Aizu region. It was destroyed after the Boshin War of 1868, a rebellion against the newly formed Meiji government, which had taken over control from the Tokugawa shogun and put an end to Japan's feudal era. Tsuruga Castle was one of the last strongholds of samurai loyal to the shogunate.
The castle was rebuilt as a concrete reconstruction in the 1960s. In renovation works completed in 2011, the color of the roof tiles was reverted from grey to the original red, a unique color among Japanese castles. Visitors can climb to the top floor of the castle keep and look out onto the surrounding city. The inside of the building is an interesting museum with attractive displays about the history of the castle and the samurai lifestyle.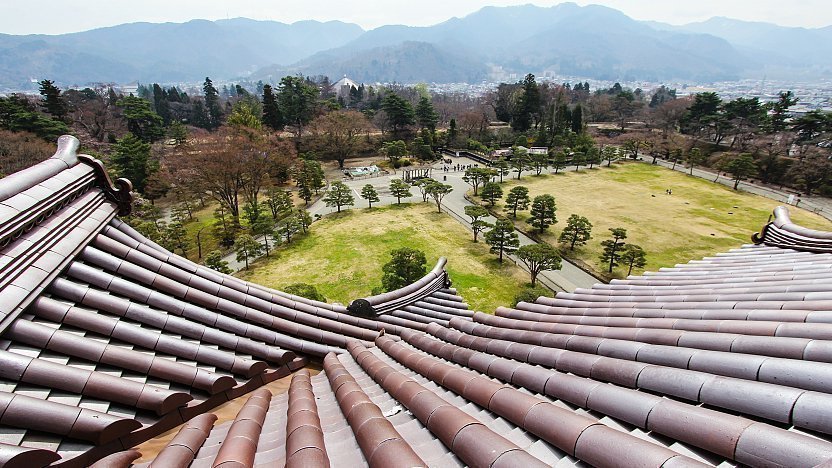 Tsuruga Castle is surrounded by Tsuruga Castle Park, which is rather impressive. The park has well tended lawns and cherry trees, which are particularly attractive when they are in bloom around mid April. The surrounding moat and stone walls, which previously served defensive purposes, now contribute to the pleasant atmosphere of the park.
Near the castle there are a few other sites of interest. Still inside Tsuruga Castle Park is Rinkaku Teahouse, where the feudal lords used to hold the tea ceremony. The teahouse is surrounded by a small garden, and visitors can try some of the green tea themselves. Just beside the park is the Fukushima Prefectural Museum, and the Aizu Sake Museum is only a five minute walk away.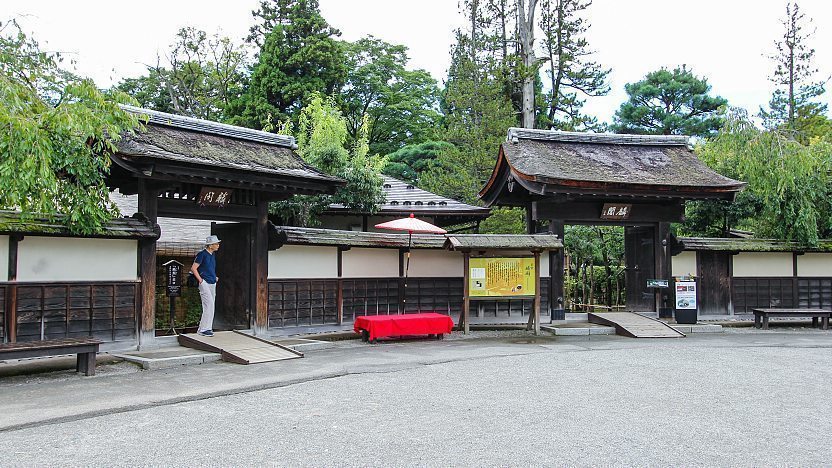 The closest stop of the Aizu Loop Bus is "Tsurugajo Kitaguchi" (20 minutes from Aizu-Wakamatsu Station). The castle keep can be reached in a five minute walk from the bus stop.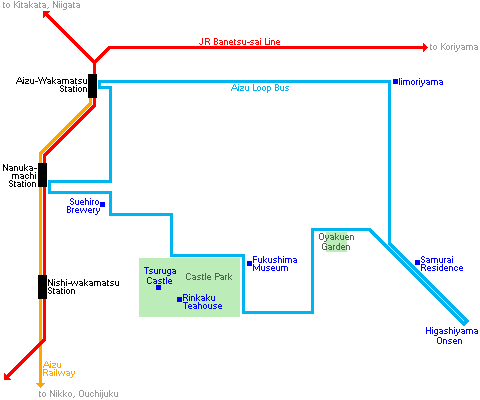 Hours
8:30 to 17:00 (entry until 16:30)
Admission
410 yen (castle only)
210 yen (Rinkaku Teahouse only)
520 yen (combination for both castle and teahouse)
Additional 600 yen for green tea and snack at the teahouse
Questions? Ask in our forum.