Iimoriyama
Site of suicide by a group of young soldiers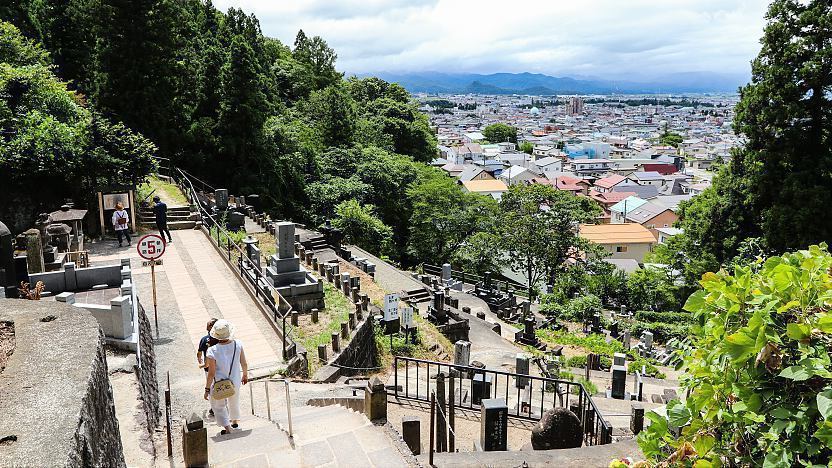 After the fall of the shogunate in 1867, forces still loyal to the shogun were concentrated in the northern Tohoku region. They attempted to resist the new government, but suffered a decisive defeat at Tsuruga Castle in 1868. Looking out from Iimoriyama Hill, a group of young Aizu soldiers in a unit called the Byakkotai (White Tiger Corps) saw their castle engulfed in flames and committed seppuku.
The twenty boys, aged 14 to 16, had made a grave error. The castle had not actually been taken; the flames they had seen were from outside the castle walls. Nevertheless, the story of their loyalty and devotion has become well known, and numerous movie and manga adaptations have been made of their tale.
Iimoriyama (飯盛山), the site of the boys' suicide, has become a popular tourist attraction. Among the souvenir shops around the base of the hill are two museums devoted to the Byakkotai. The Byakkotai Memorial Hall is the larger and is located beside the main path up the hill. The second, the Byakkotai Folklore and Historical Museum, is much smaller and can be found a bit off the main path.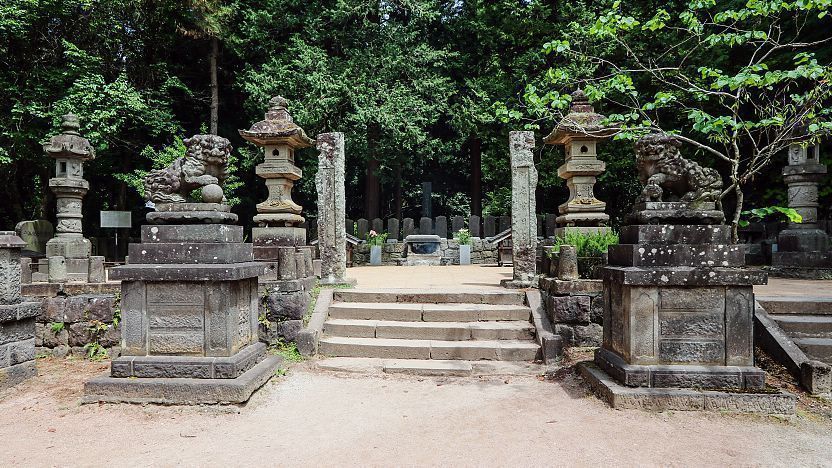 Further up the mountain, accessible by stairs or a paid escalator (250 yen), are several monuments including the 19 tombs for the Byakkotai soldiers. Though there were 20 of them on the hill, one of the boys was not successful in his suicide attempt. At a point on the hill that looks onto Tsuruga Castle is a statue of a Byakkotai soldier peering off into the distance.
There are also two monuments which visitors may find surprising. From Japan's fascist allies during the war, there is a column from Italy and a plaque from Germany. The column has a statue of an eagle on its top and was taken from Pompeii, while the plaque was given by a diplomat in 1935.
Down the northern side of the hill are a few other buildings of interest, such as a shrine and the unique Sazaedo Pagoda. The pagoda is particularly interesting because visitors can enter inside, and a ramp spirals up to the top of the pagoda and back down again.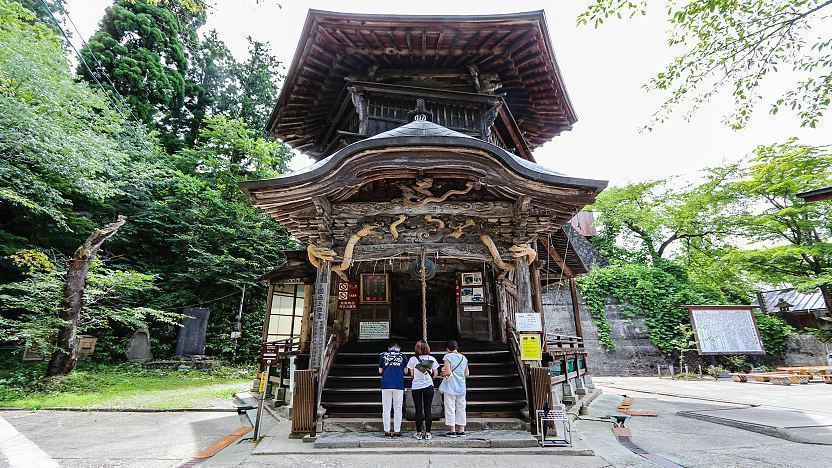 The Aizu Loop Bus stops at "Iimoriyama-shita" bus stop at the foot of the mountain. The ride from Aizu-Wakamatsu Station takes 5 minutes in the clockwise direction or 45 minutes in the counter-clockwise direction.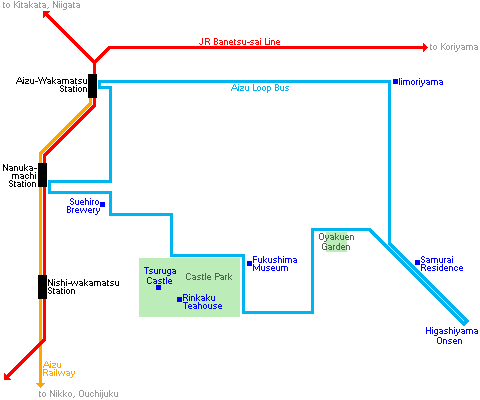 Byakkotai Memorial Hall
Hours
8:00 to 17:00 (April to October)
9:00 to 16:00 (November to March)
Byakkotai Folklore and Historical Museum
Hours
8:30 to 17:00 (April to November)
9:00 to 16:30 (December to March)
Sazaedo Pagoda
Hours
8:15 to Sunset (April to December)
9:00 to 16:00 (January to March)
Questions? Ask in our forum.