Aizu Bukeyashiki
Large, reconstructed samurai mansion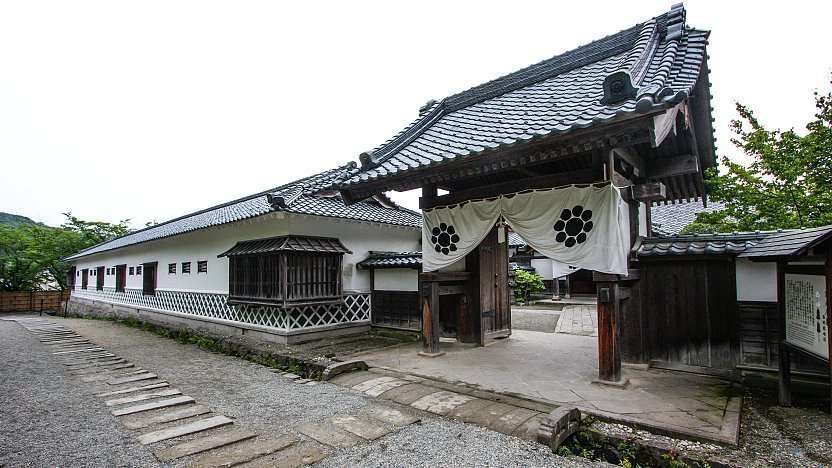 The Aizu samurai residence (会津武家屋敷, Aizu Bukeyashiki) served as the quarters of the region's most important and highest ranked samurai, as well as his family, employees, and servants. The original complex was burnt down during the Boshin War in 1868, but has since been reconstructed and furnished to replicate its appearance in the Edo Period.
Because of the prestige of the samurai and the size of his retinue, the samurai residence is quite expansive. There are dozens of different rooms and sections, including gardens, guest rooms, a tea house, an archery range and a rice mill. Inside many of the rooms there are mannequins of the former inhabitants portraying either typical scenes of daily life or dramatic historical events.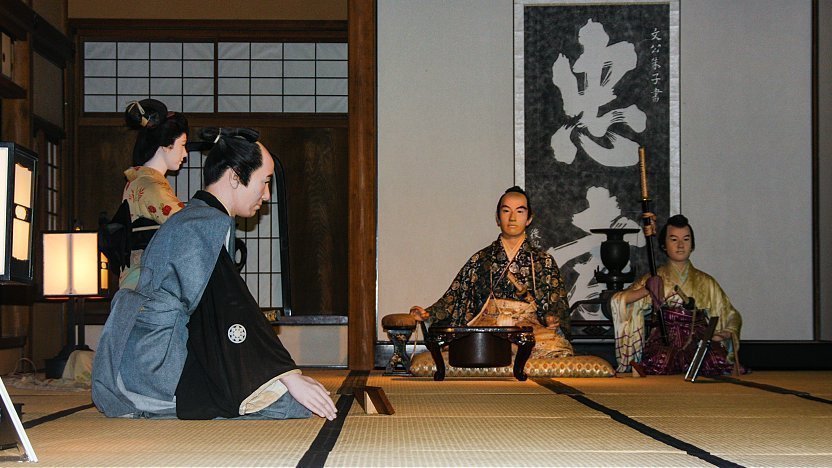 The Aizu Loop Bus stops at "Aizu Bukeyashiki-mae" bus stop (35 minutes from Aizu-Wakamatsu Station) just outside the samurai mansion's entrance gate.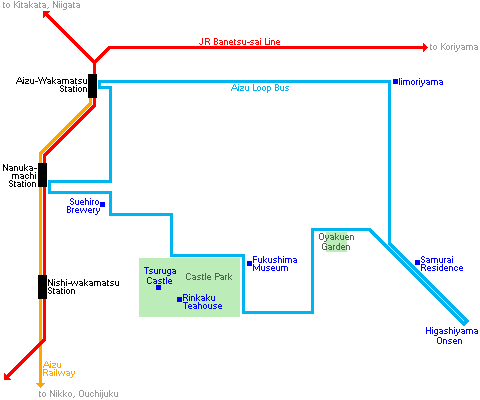 Hours
8:30 to 17:00 (April to November)
9:00 to 16:30 (December to March)
Closed
Thursdays and Fridays from December through February
Questions? Ask in our forum.