Higashiyama Onsen
Hot spring resort in the city outskirts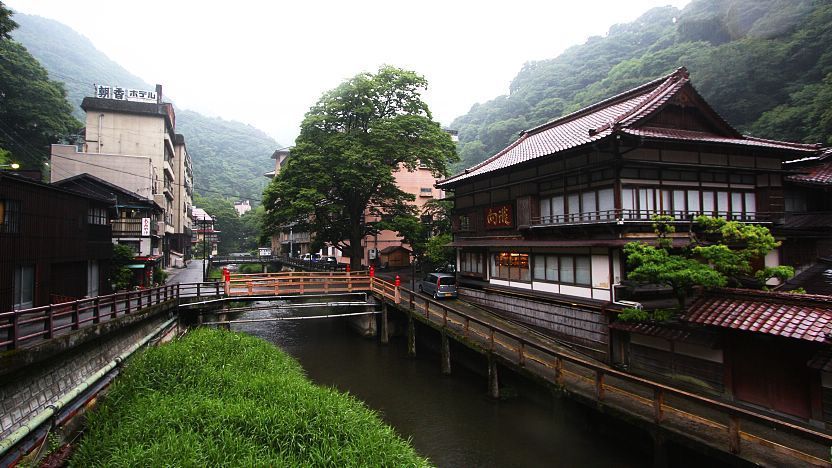 Higashiyama Onsen (東山温泉) is a hot spring resort in a valley just east of the downtown area of Aizu Wakamatsu. There are quite a few large hotels and some shops for visitors. Although the hot baths may be relaxing and the surrounding valley beautiful, the area seems a bit worn down and overdeveloped.
One particularly notable ryokan in the area is the Mukaitaki Ryokan, which, contrasting with some of the surrounding concrete hotels, is a traditional, wooden construction. One will surely notice the ryokan when passing by, its name written in gold on the side of the eye-catching building.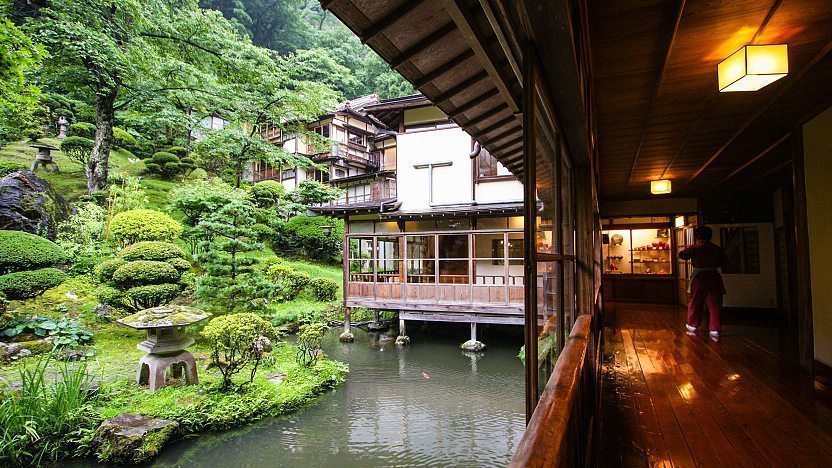 Higashiyama Onsen is served by the Aizu Loop Bus (35 minutes from Aizu-Wakamatsu Station), except around lunch when most buses go only as far as the Aizu Bukeyashiki, from where the hot spring resort can be reached in a 10-15 minute walk.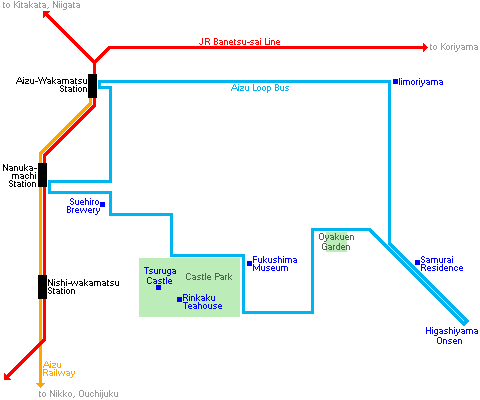 Questions? Ask in our forum.