Hideyo Noguchi Memorial Hall
About famous medical researcher Noguchi Hideyo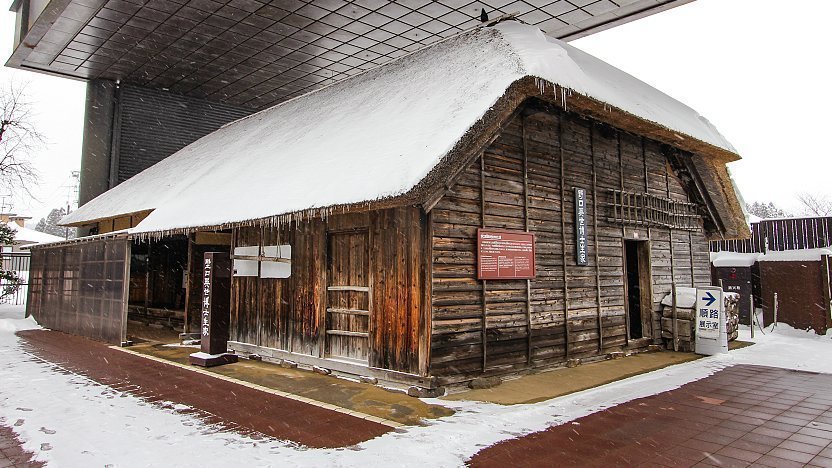 The Hideyo Noguchi Memorial Hall (–μŒϋ‰p'‹L"OŠΩ, Noguchi Hideyo Kinenkan) is dedicated to Noguchi Hideyo, who had made significant contributions in his research towards a vaccine for yellow fever. Noguchi has also been credited with the discovery of the agent that causes syphilis, in 1911. He had humble beginnings at Inawashiro, Fukushima Prefecture, close to the city of Aizu-Wakamatsu, but developed into a respected doctor nominated for the nobel prize.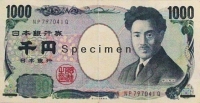 Many people are probably more familiar with Noguchi Hideyo as the man whose picture is printed on the 1000 yen bill. There is a robot replica of him in the memorial hall, which will come to life when visitors approach, and engage in a friendly conversation with them.
The memorial hall depicts the life story of Noguchi and exhibits belongings left behind by him and his family. It shares the values that Noguchi had for life, including the trait of perseverance and a legacy that is hoped to positively inspire future generations. Visitors can enter the house where Noguchi was born and experience the environment of a typical Japanese house in Fukushima Prefecture of the Meiji Period.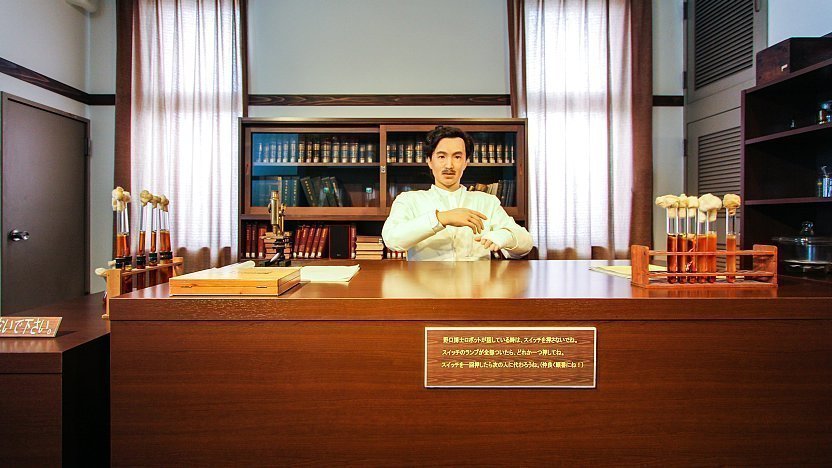 The memorial hall is a ten minute bus ride from JR Inawashiro Station (300 yen, one bus per hour). Take a bus bound for Aizu Recreation Park and Enichiji Temple (‰ο'ΓƒŒƒNƒŠƒG[ƒVƒ‡ƒ"Œφ‰€EŒd"ϊŽ›) and alight at the Hideo Noguchi Memorial Hall bus stop (–μŒϋ‰p'‹L"OŠΩ).
Inawashiro Station can be reached via the JR Banetsu-sai Line from Aizu-Wakamatsu (30 minutes, 510 yen, hourly trains) or Koriyama (40 minutes, 680 yen, hourly trains).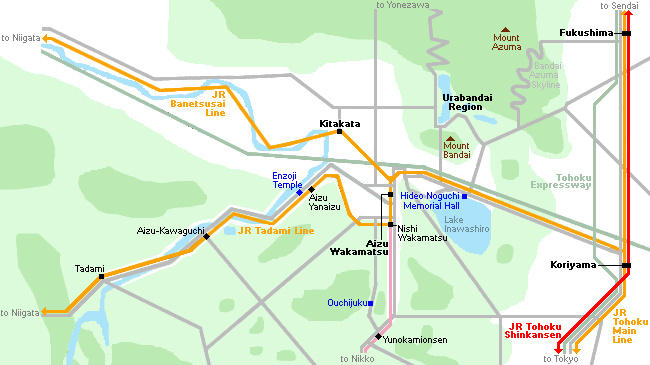 Hours
9:00 to 17:30 (until 16:30 from November to March)
Admission ends 30 minutes before closing time
Closed
December 29 to January 3
Questions? Ask in our forum.