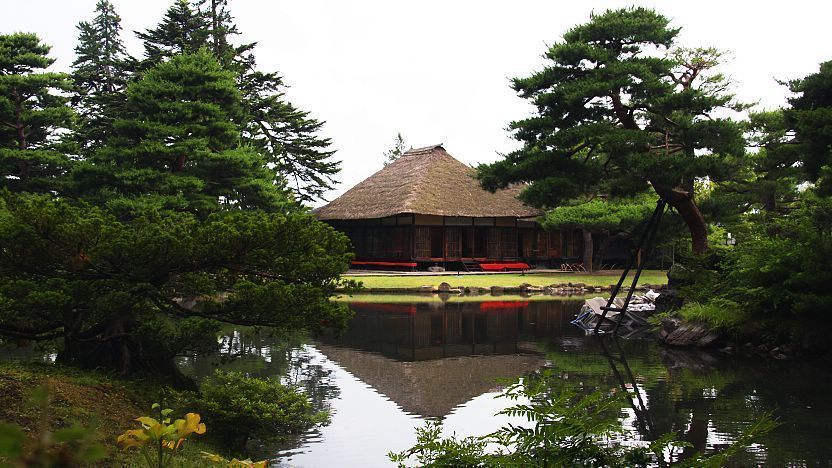 Oyakuen (御薬園) is a pleasant Japanese landscape garden with pond where visitors to Aizu can go for a quiet stroll. Oyakuen can be translated as "Medicinal Herb Garden", a name given in the 18th century when the feudal lord encouraged citizens to cultivate medicinal plants. So, besides its pond garden, Oyakuen has a herb garden where hundreds of types of medicinal plants are still grown.
Oyakuen's main garden consists of carefully cultivated greenery centered around a pond. A path winds around the the pond, and walking along it is the best way to enjoy the garden. There are a few buildings at Oyakuen which may be of interest to travelers: a tea house, a souvenir shop and a dining room.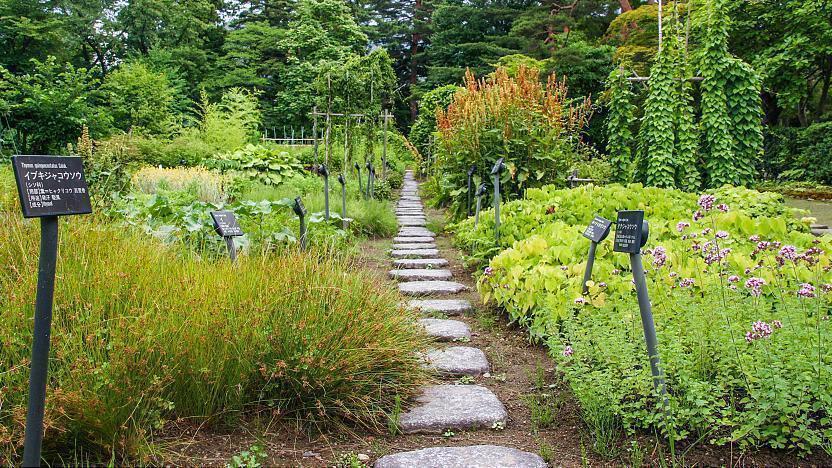 The Aizu Loop Bus stops at "Oyakuen" bus stop (30 minutes from Aizu-Wakamatsu Station) just outside the garden's entrance gate.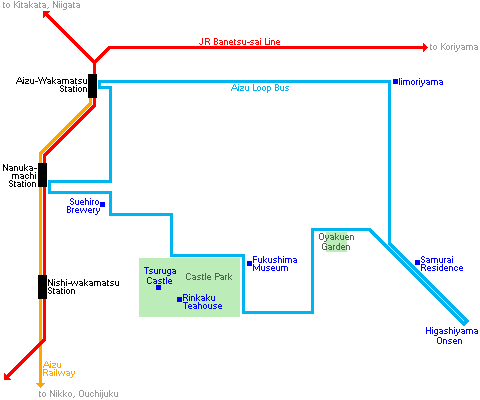 Hours
8:30 to 17:00 (admission until 16:30)
External Links and Resources