Hakodate: Blossoms Opening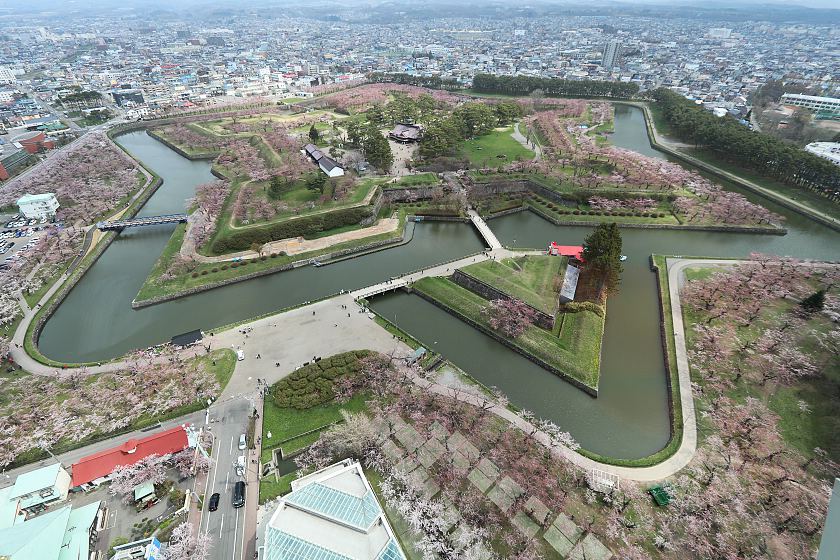 After a fast start to the 2018 season which saw the cherry blossoms open one to two weeks earlier than average in many cities, cooler temperatures in April slowed down the season's pace in northern Japan somewhat. Nevertheless, the cherry blossom front has already crossed the Tsugaru Strait recently and reached Hokkaido, the northernmost of Japan's four main islands.
One of the first and best places to see the seasonal spectacle on Hokkaido is the city of Hakodate where the blossoms officially opened on April 25, five days ahead of their average pace. It is Hakodate from where I bring you this season's final cherry blossom report.
Cool temperatures over the past few days kept the progress of the blossoms in Hakodate at a slow pace; however, warmer weather should propel the season into best viewing within the next 48 hours. Afterwards, the season should continue nicely until late next week if the good weather in the forecasts comes true.
Within Hakodate, the best spot for cherry blossom viewing is Goryokaku, a Western-style, star-shaped fort built towards the end of the feudal period against the imperialist threat posed by the Western powers and Russia. Today, the fort's walls and moats are decorated by hundreds of Somei Yoshino cherry trees and serve the peaceful enjoyment of the public.
This morning, only about 10-20 percent of the blossoms had already opened; however most buds looked highly developed and motivated to open if exposed to just a little bit more warmth. The temperatures are forecast to rise on Sunday, and I expect that the period for best viewing will start at Goryokaku Fort on that day.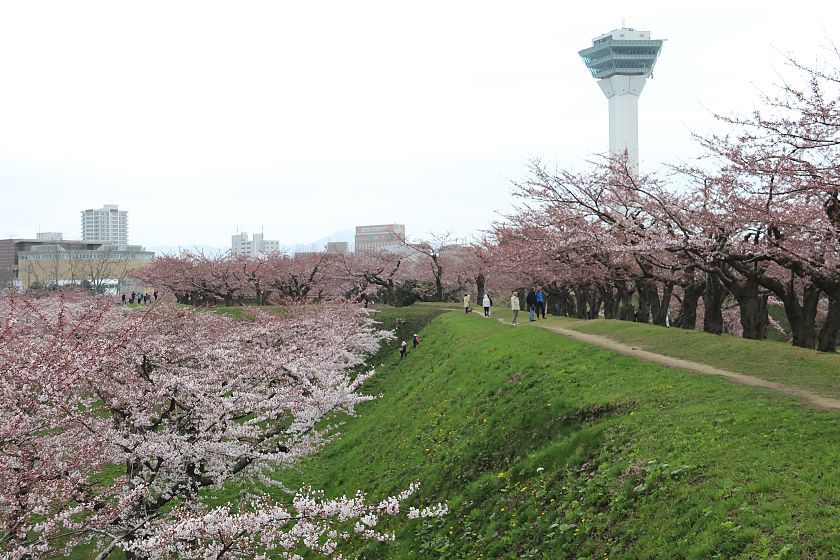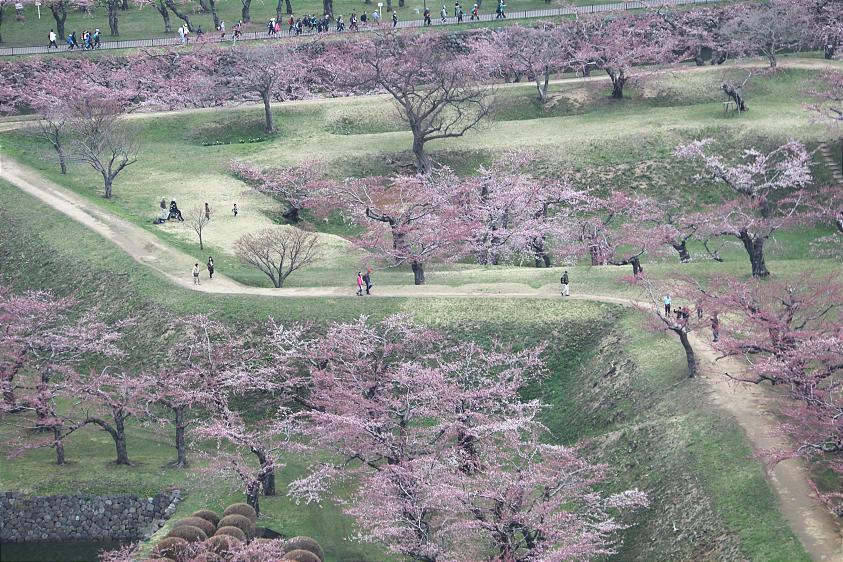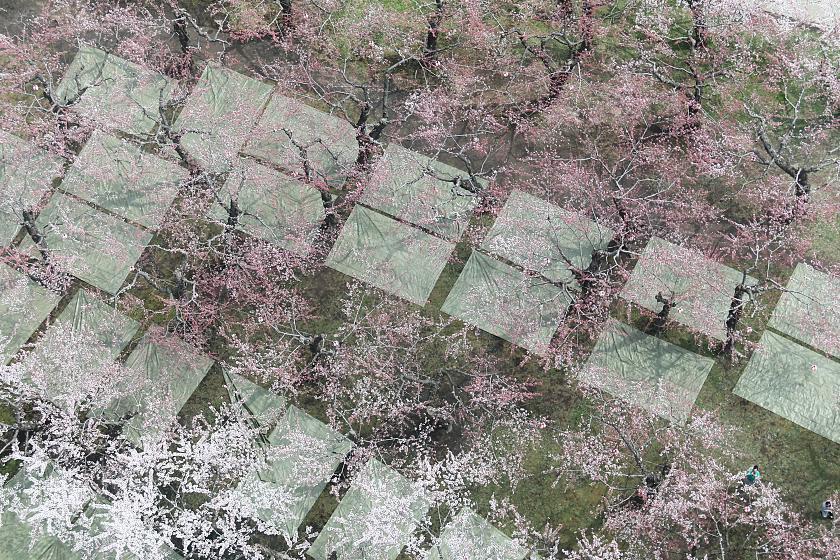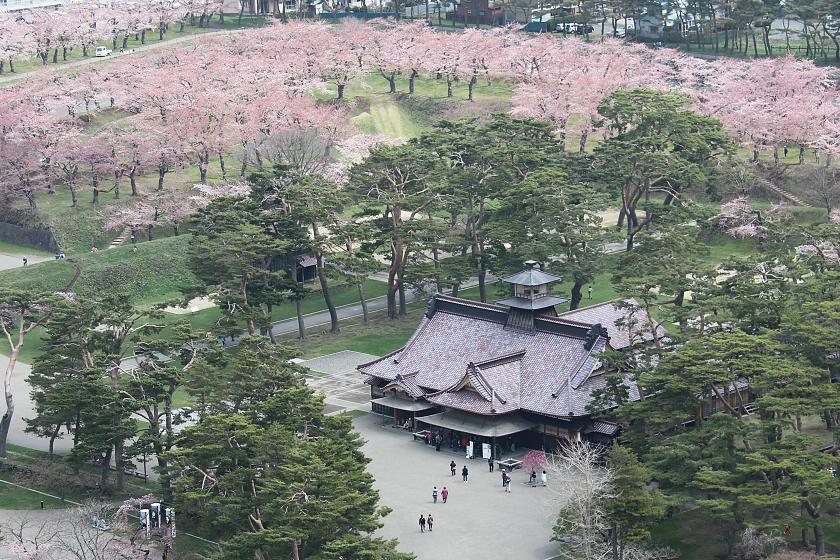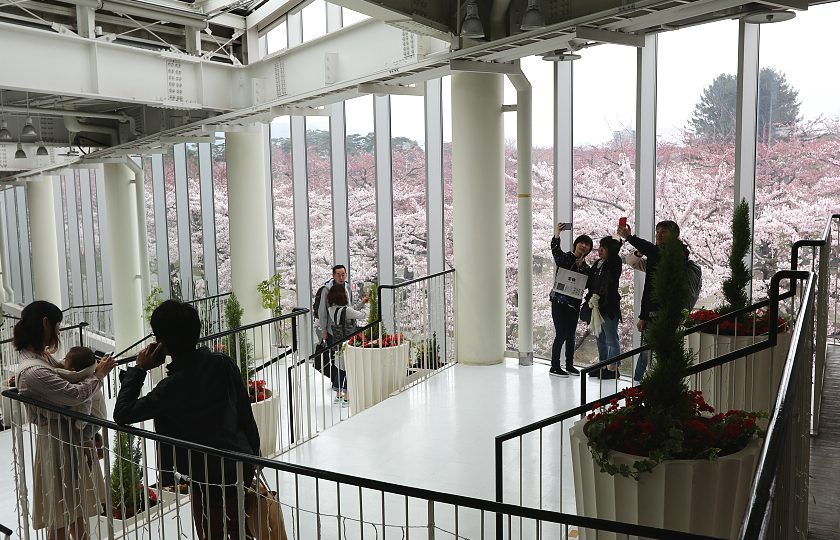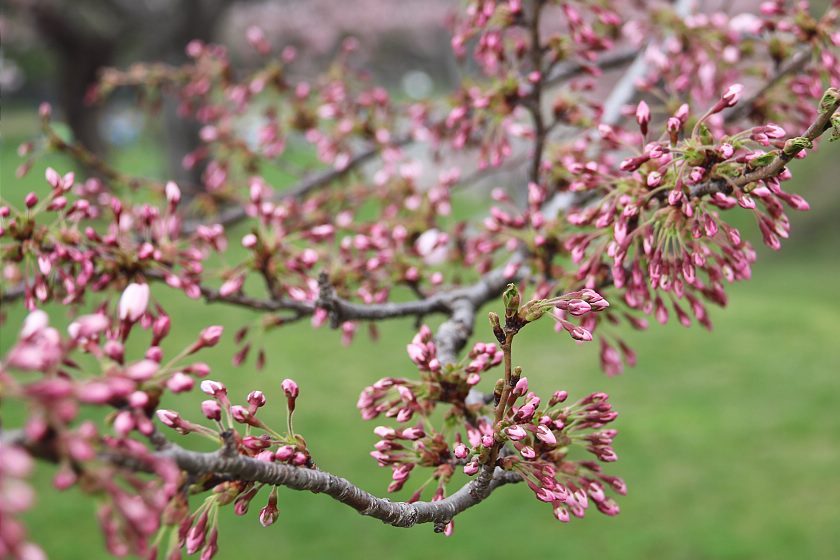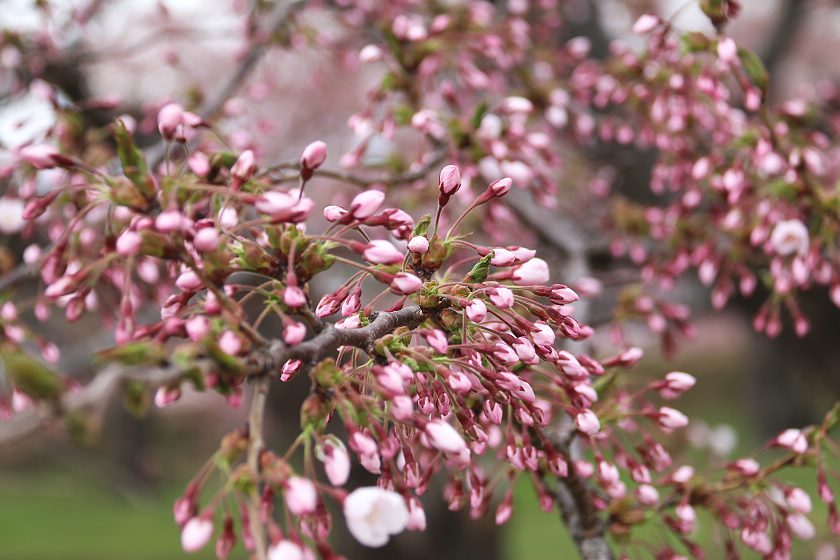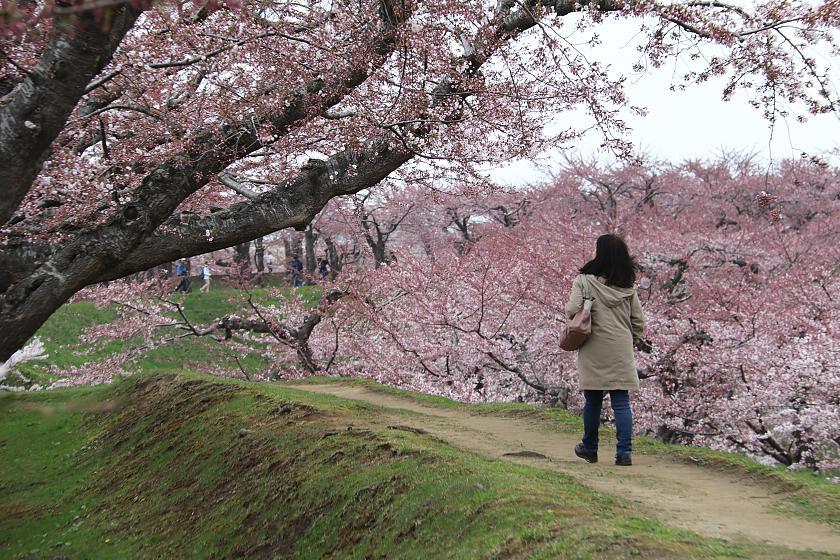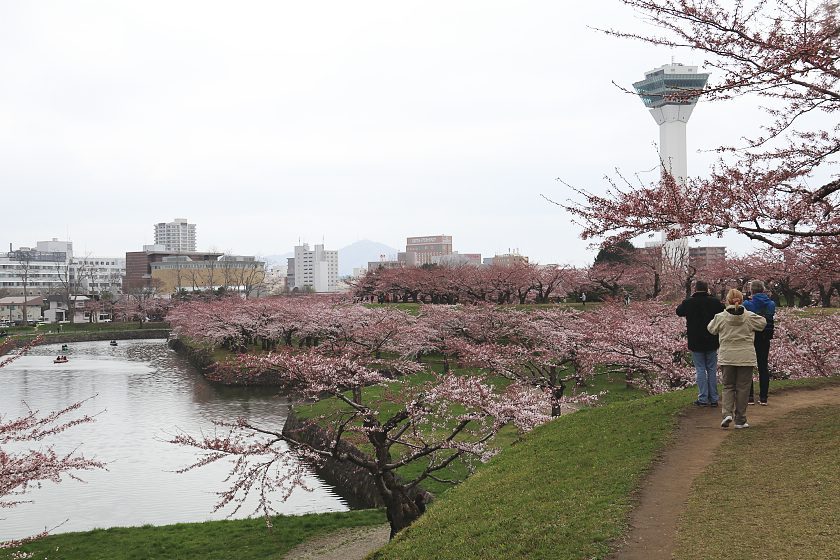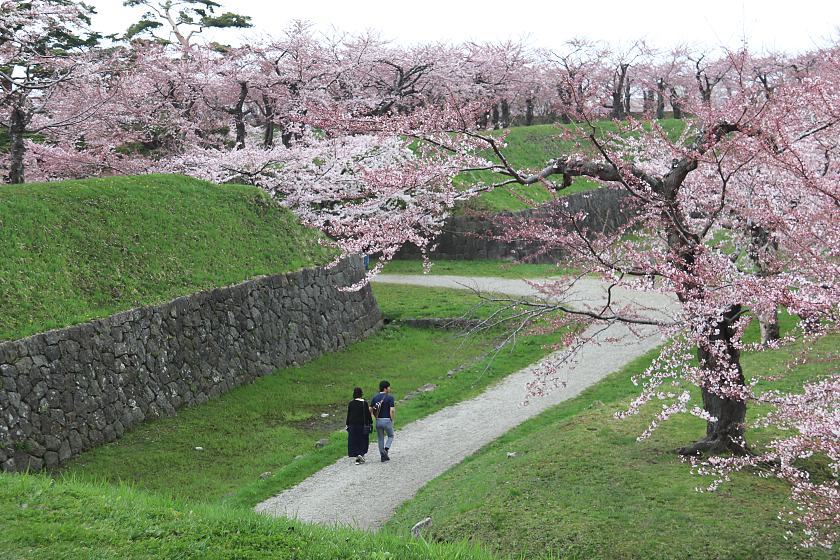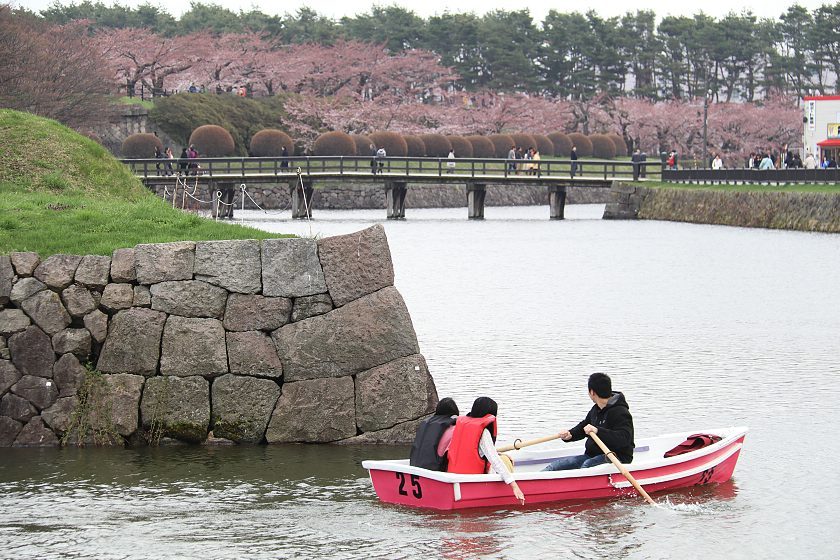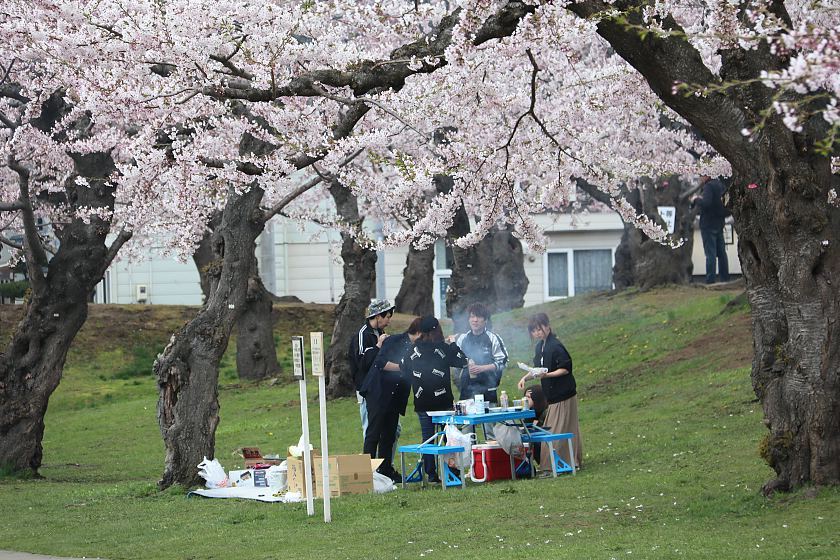 Over the following weeks, the cherry blossoms will continue to move further north and east. Sapporo is expected to follow Hakodate with almost no delay, while places in the extreme north and east of Hokkaido are usually not welcoming the flowers until mid to late May. This year, it is likely to be mid rather than late May.
Thank you very much for following our cherry blossom reports in 2018!
We hope to see you again in five months for continued seasonal reporting from Hokkaido!
Questions? Ask in our forum.