Fort Goryokaku
Japan's first Western style fortress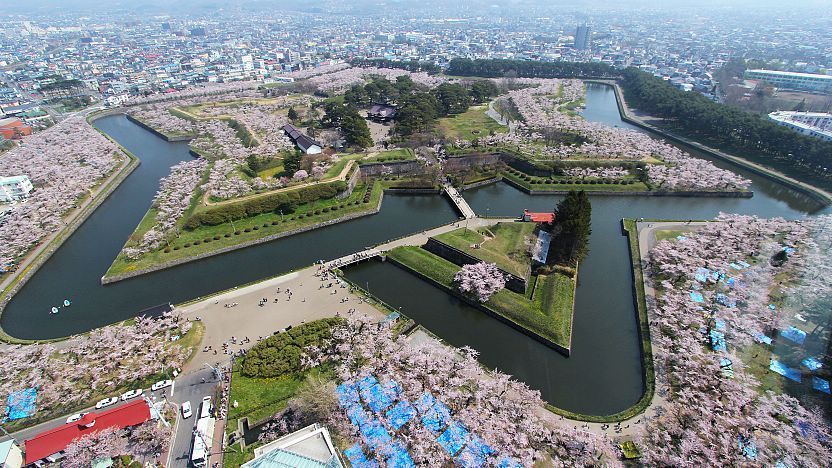 Fort Goryokaku (ŒÜ—ĹŠs, Goryōkaku) is a massive, star-shaped, Western-style citadel, which was built in the last years of the Edo Period (1603-1868) for the defense of Hakodate against the imperialist threat posed by the Western powers. A few years later, the fort became the site of a civil war between an army of the shogunate and the superior troops of the newly established Meiji government.
After the fort had lost its military importance, it was eventually turned into a public park in the 1910s. Over one thousand cherry trees were planted along its moats, making it one of Hokkaido's best cherry blossom spots. The peak of the blooming season usually takes place around early May.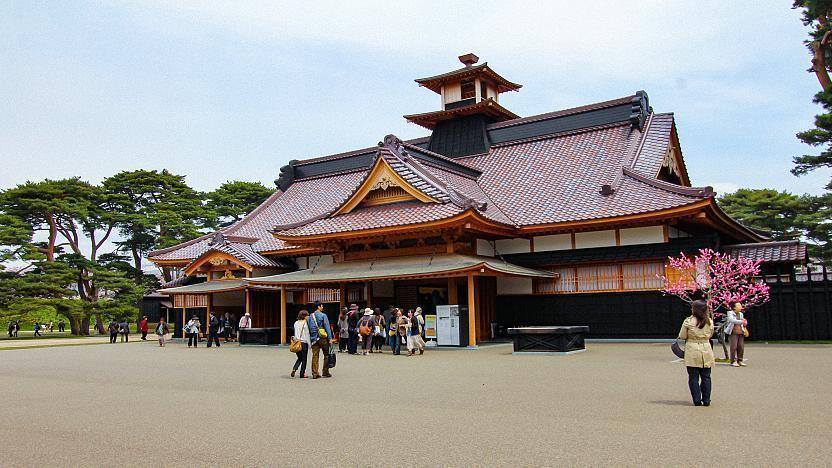 In the center of the fort stands the Former Magistrate Office, from where the officers of the shogunate used to administer the island of Hokkaido. The original building was demolished after the fall of the shogunate in 1871, but the city meticulously reconstructed a part of the complex and opened it to the public in 2010.
For a bird's view of the huge fortress, access the observation deck of the nearby Goryokaku Tower. The 107 meter tall tower replaced its 60 meter tall predecessor in 2006.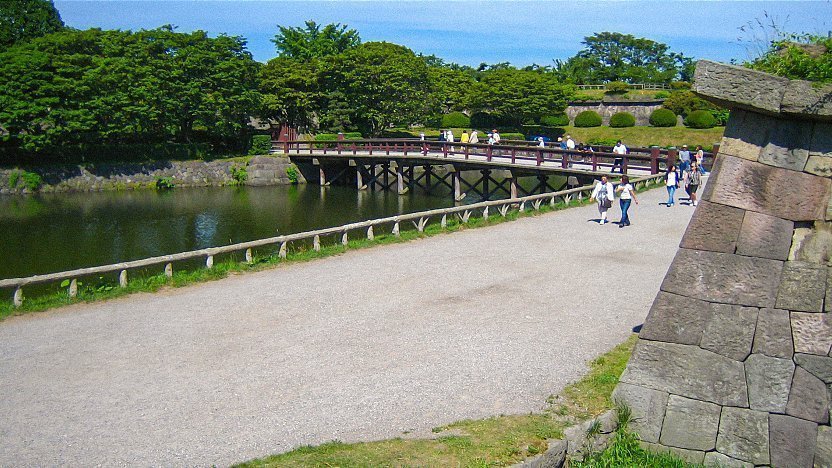 From Hakodate Station, take the tram to "Goryokaku Koen-mae" (ŒÜ—ĹŠsŒö‰€'O, 15 minutes, 230 yen one way), from where the fortress is another ten minutes on foot.
How to get to and around Hakodate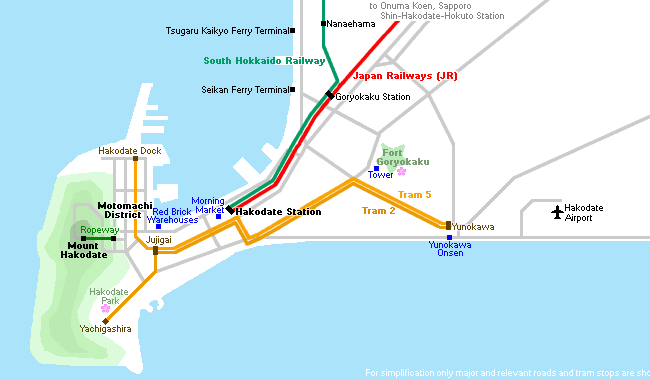 Former Magistrate Office
Hours
9:00 to 18:00 (until 17:00 from November through March)
Admission ends 15 minutes before closing.
Closed
December 31 to January 3 and a small number of irregular closing days
Questions? Ask in our forum.