Onuma Quasi National Park
National park 20 kilometers north of Hakodate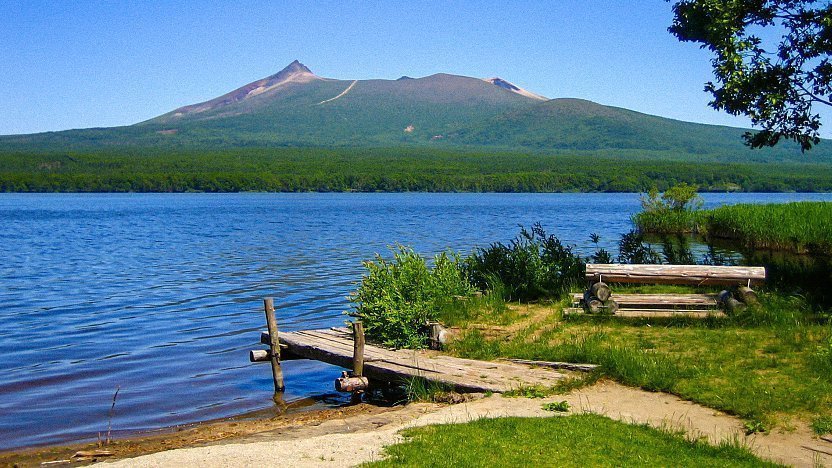 Designated as a "quasi national park" and located only 20 kilometers north of Hakodate, Onuma Park ('ĺŔŒö‰€, Ōnuma Kōen) is known for its picturesque, island dotted lakes and majestic volcano, Mount Komagatake.
Onuma Park can be easily visited in either a day trip from Hakodate or on a stop over on a journey between Hakodate and Sapporo, since most limited express trains between the two cities stop at Onuma Koen Station, the park's centrally located railway station, along the way.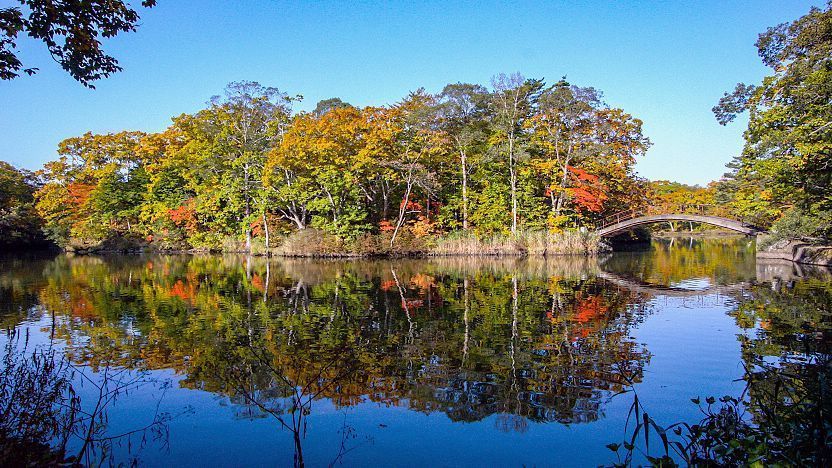 The park's most attractive area is located between the two lakes Onuma (large lake) and Konuma (small lake) and can be explored entirely on foot. Attractive walking courses let you explore the lakes' peninsulas and islands, several of which are connected with each other by small bridges, in easy 15-60 minute walks.
It is also possible to rent bicycles (typically 500 yen/hour or 1000 yen/day). A cycling course leads around Lake Onuma (about 10 kilometers), but follows the main road rather than the lakeshore for most of the distance. It is a nice way to explore the area, nevertheless.
Furthermore, during the warmer seasons there are sightseeing boat tours offered every 40 minutes, lasting about 30 minutes (1320 yen per person). Other activities to be enjoyed in Onuma Park include canoeing, tennis, golf, fishing and camping.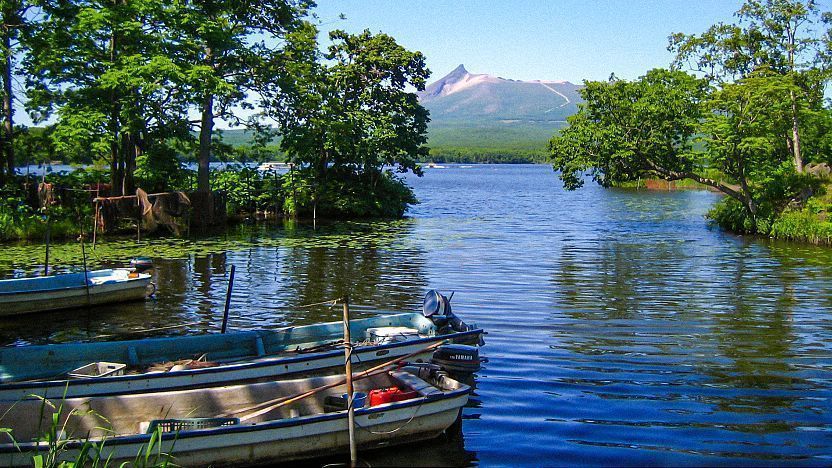 By JR train
From Hakodate Station, Onuma Koen Station can be reached in around 45 minutes by limited express train (1270 yen by non-reserved seat) or in one hour by local train (640 yen). Most limited express trains from Hakodate to Sapporo make a brief stop at Onuma Koen Station.
By car
Onuma Park can be reached from central Hakodate by car in about 30 minutes along National Route 5, a toll-free road.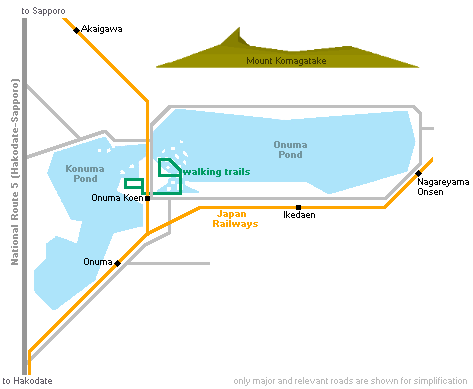 Questions? Ask in our forum.