The first cherry blossom season report this year was nearly seven weeks ago and now the blossoms are coming to an end on Japan's main island Honshu. Yesterday I visited Hirosaki in Aomori Prefecture and found that petals around the legendary Hirosaki Castle were still looking good but starting to fall. Nonetheless, the blossom front has already made its way to the northern island of Hokkaido. The prefectural capital city Sapporo declared full bloom yesterday and Obihiro announced the same today.
Today I visited Hakodate, the third largest city in Hokkaido. Specifically I went to Fort Goryokaku, a large star-shaped citadel that was built near the end of the Edo Period. Now, the fort has become a popular public park. With around one thousand cherry trees it's one of Hokkaido's premiere cherry blossom spots. Yesterday Hakodate also officially announced its blossoms to be at full bloom, five days ahead of average and so I was eager to see the state of the petals for myself.
Around the citadel grounds today the trees were indeed at their peak for the season. It seemed every tree was fully blooming. Quite a few people came to the fort to admire the blossoms, and there was about a 30 minute wait at the Goryokaku Tower to buy tickets and ride up the elevator. Aside from admiring the blossoms from the many paths around the fort, rental row boats also seemed to be a popular activity. Although rain is in the forecast from this afternoon until tomorrow, I expect the blossoms to survive and continue looking their best until the beginning of next week. Also, around Fort Goryokaku the blossoms are being illuminated from 19:00 to 21:00 each night through May 12.
Lastly, today is the last day of the Heisei Era in Japan. Tomorrow the 126th emperor is scheduled to begin his new reign. I wish you all a very happy end of this era, and I look forward to starting the new Reiwa Era in full force tomorrow with another cherry blossom report from Sapporo.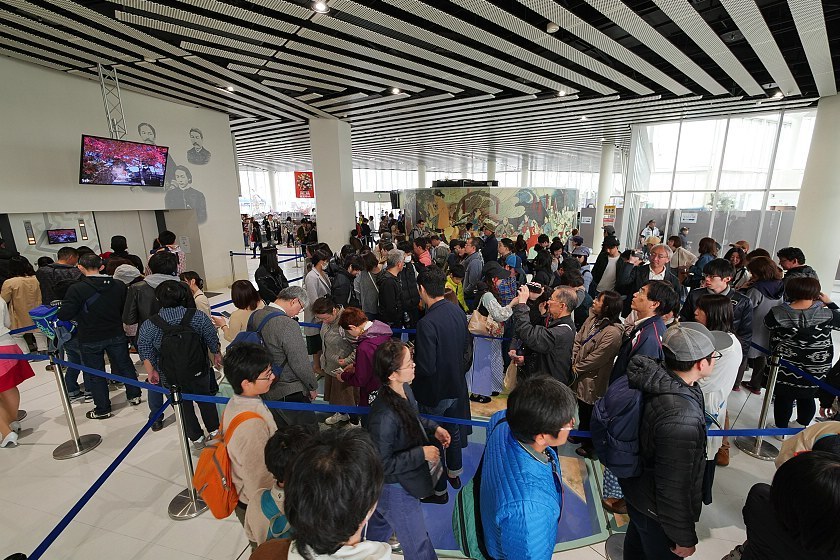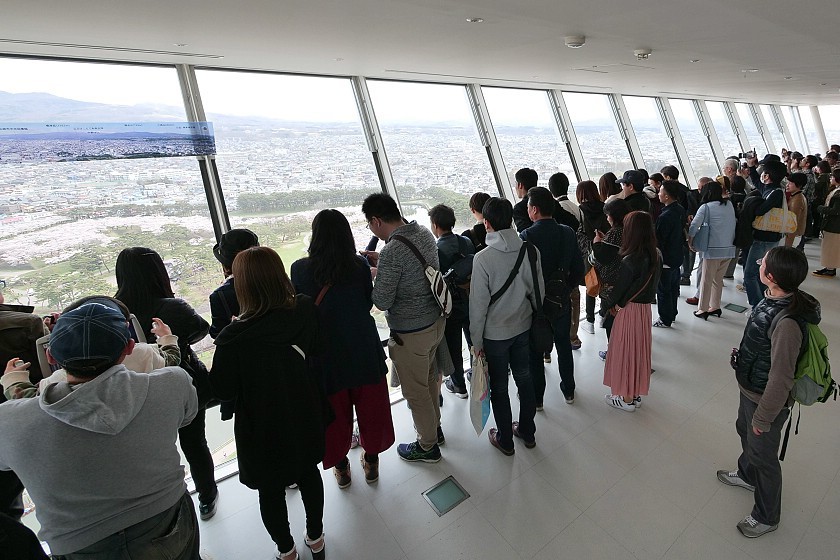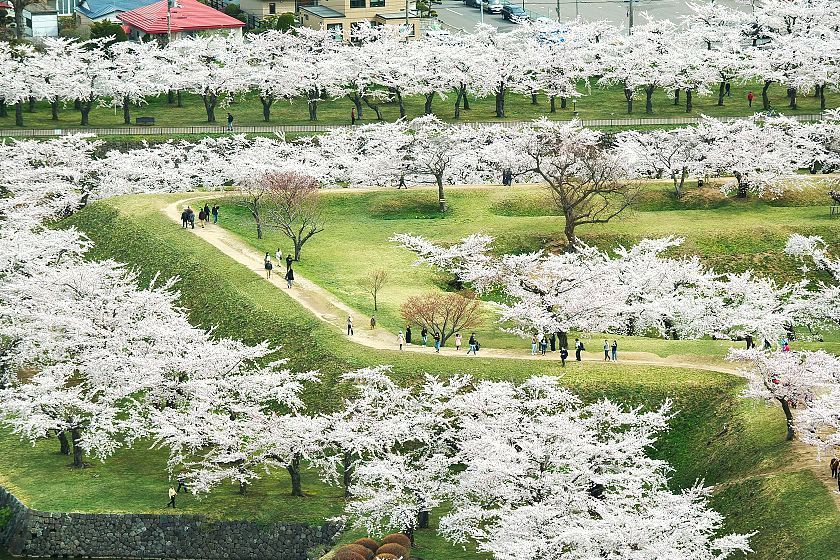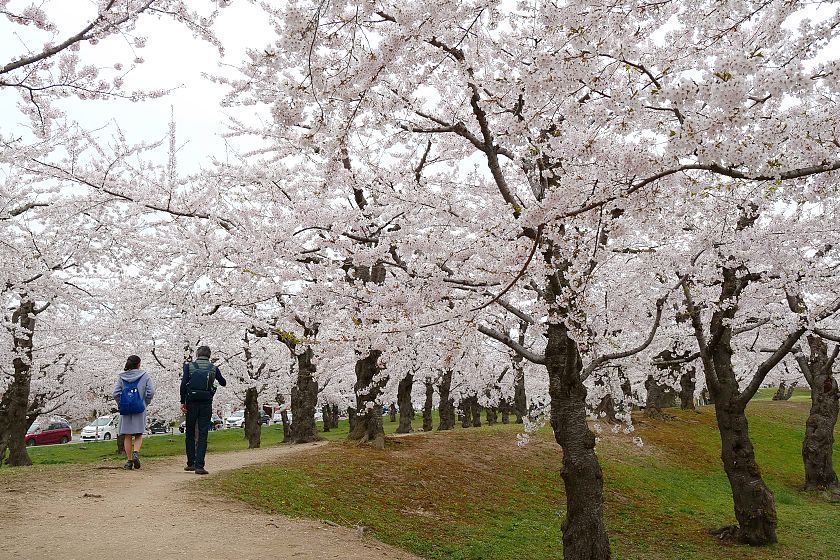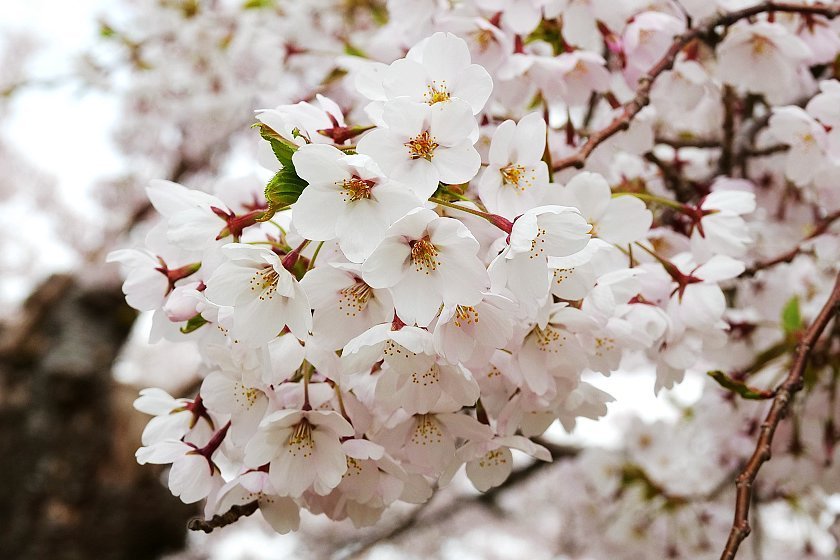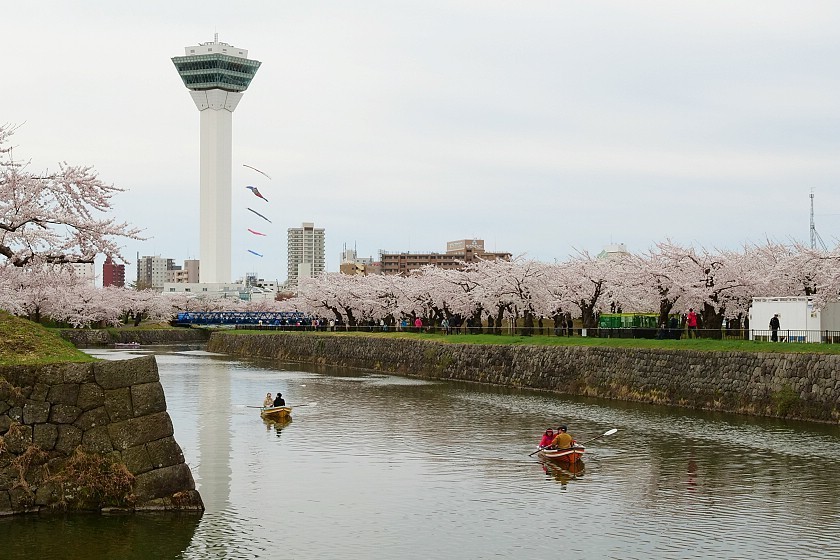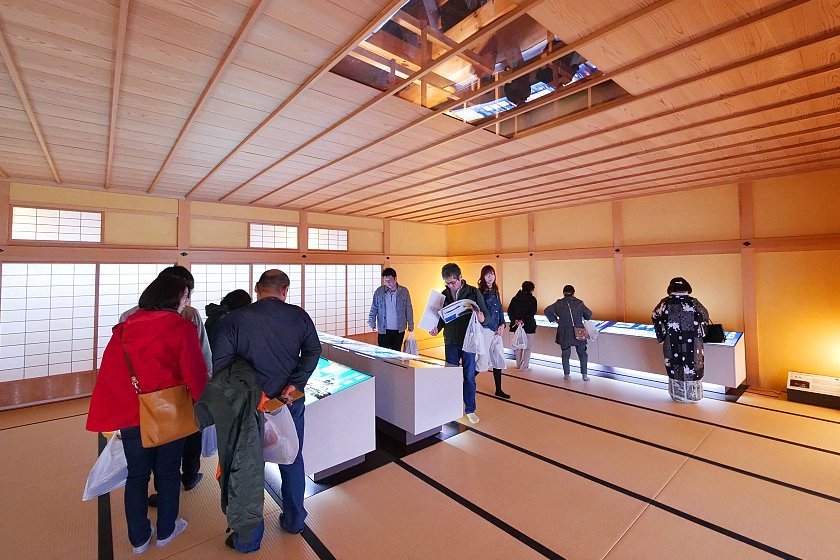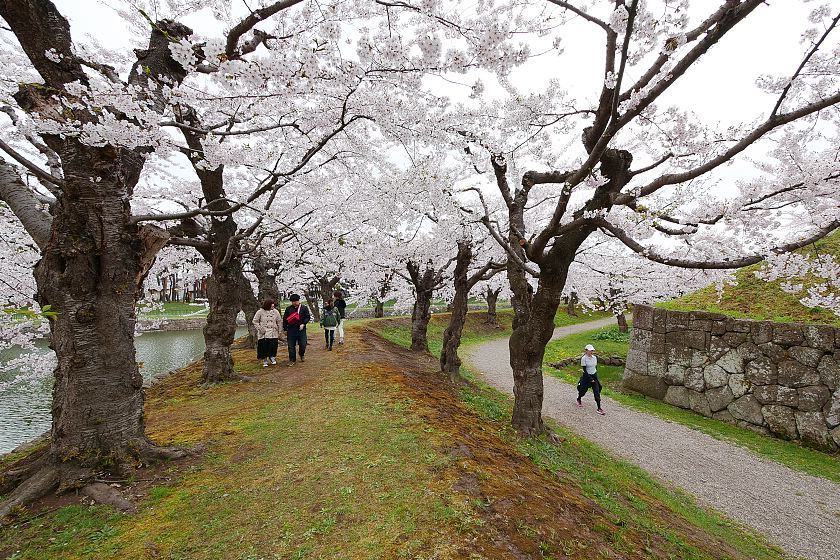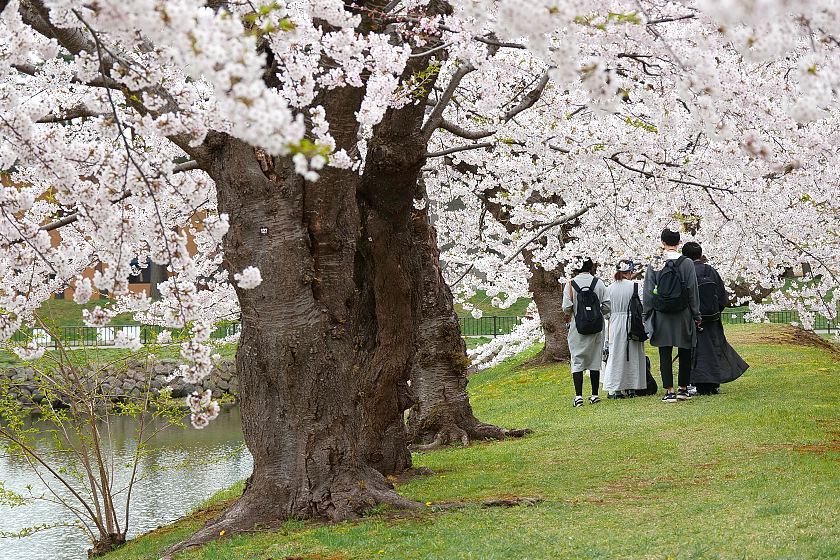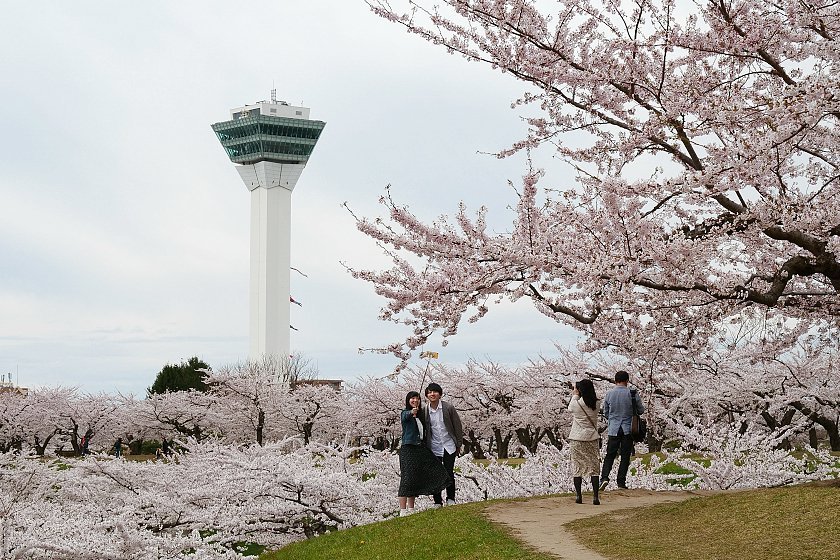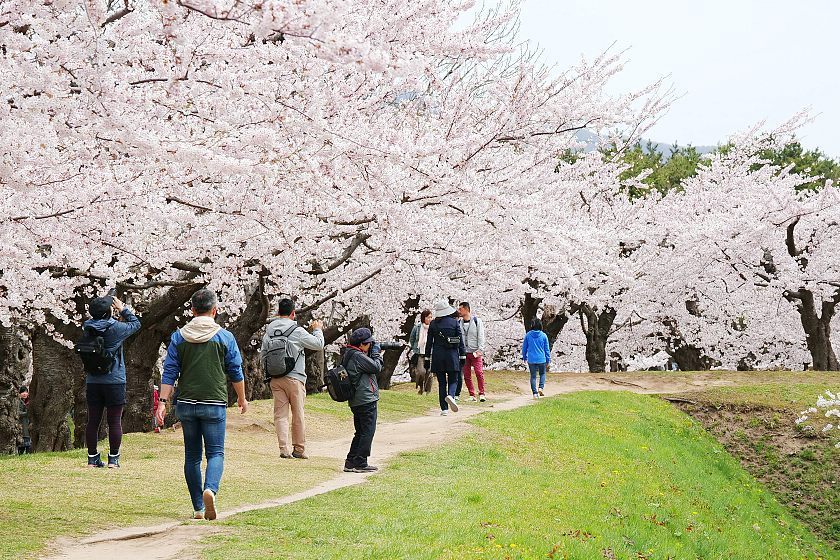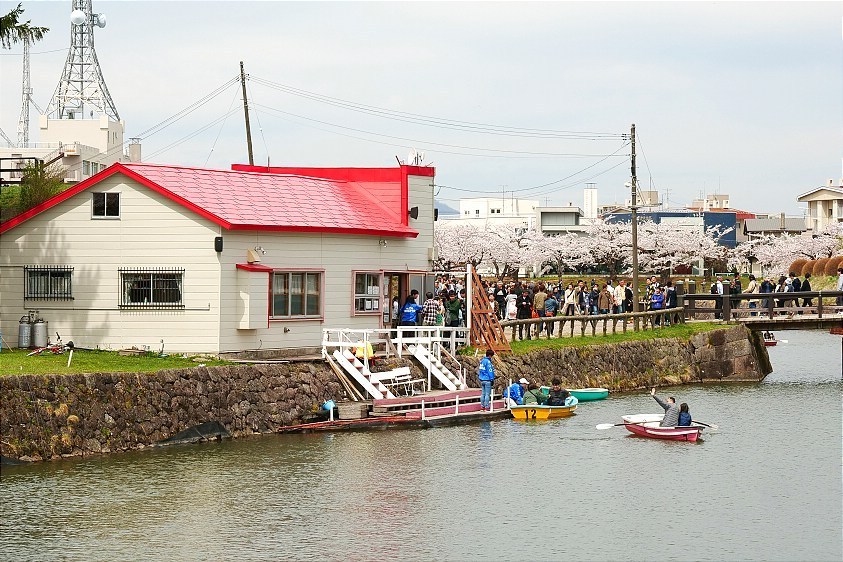 Questions? Ask in our forum.