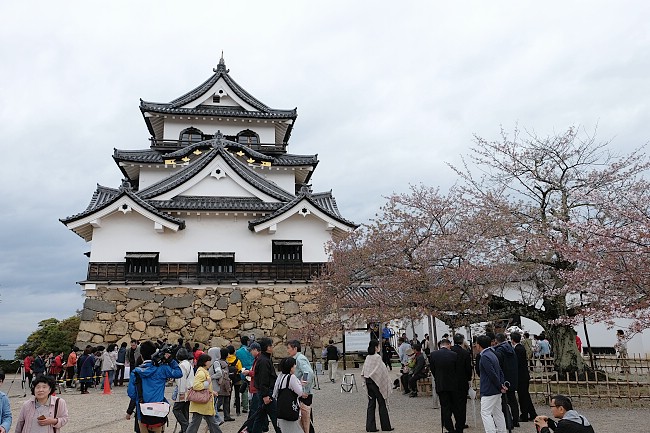 As the main cherry blossom season comes to a close around much of the country, we continue to turn our attention toward spots that bloom later in the season. One of these spots is Hikone Castle in Shiga Prefecture, which is an easy day trip for those staying in western Japan around Kyoto and Osaka. The castle, which is a national treasure, is considered to be one of the best in Japan, and, like many castles, the expansive grounds have been turned into public park with hundreds of cherry trees planted around them.
The cherry blossoms around Hikone Castle typically bloom about a week after those around Kyoto, and reached full bloom this year on April 5th. Since then the majority of the blossoms have fallen around the castle, yet there remain pockets here and there that were still pleasant especially around the castle's inner moat and the Nishi-no-maru bailey.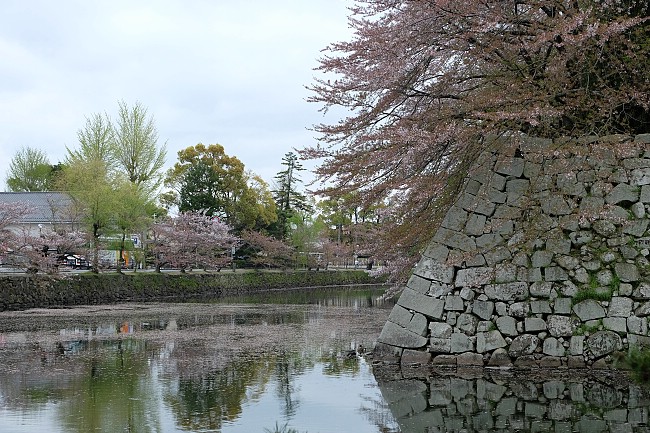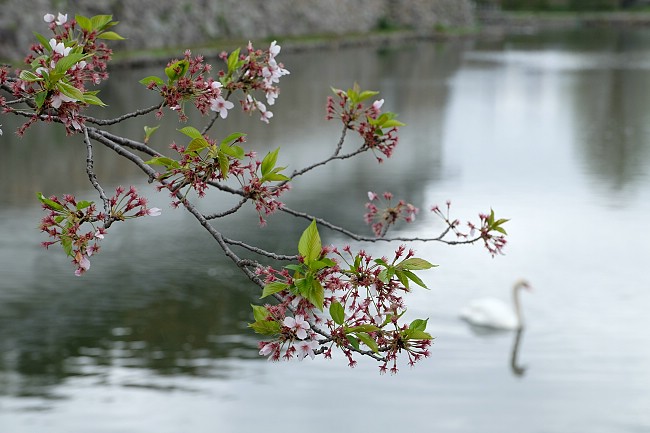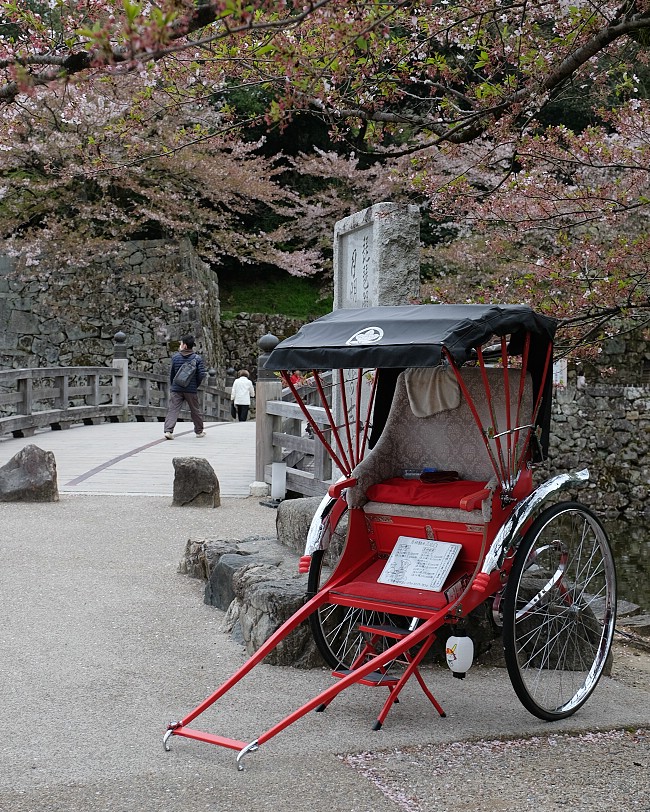 Some of the first cherry trees visitors encounter line the castle wall and outer moat; however, virtually all of the petals have fallen by now. The inner moats, on the other hand, was one of the few areas left where there were a significant number of petals left. Note that boat tours ply the moat offering visitors another perspective from which to see the flowers.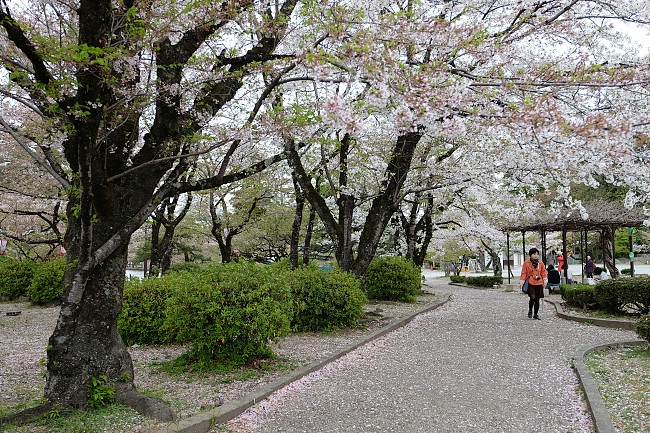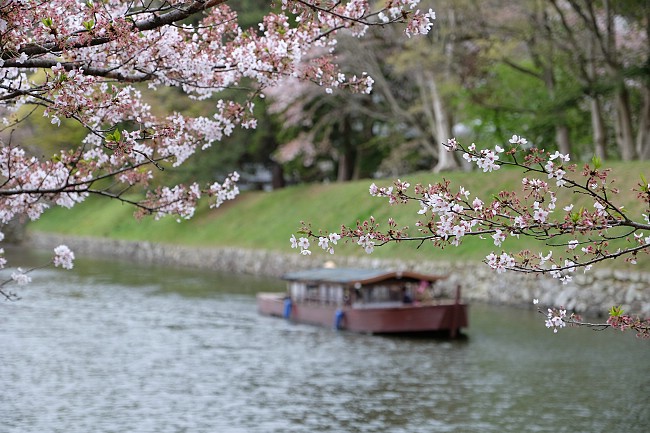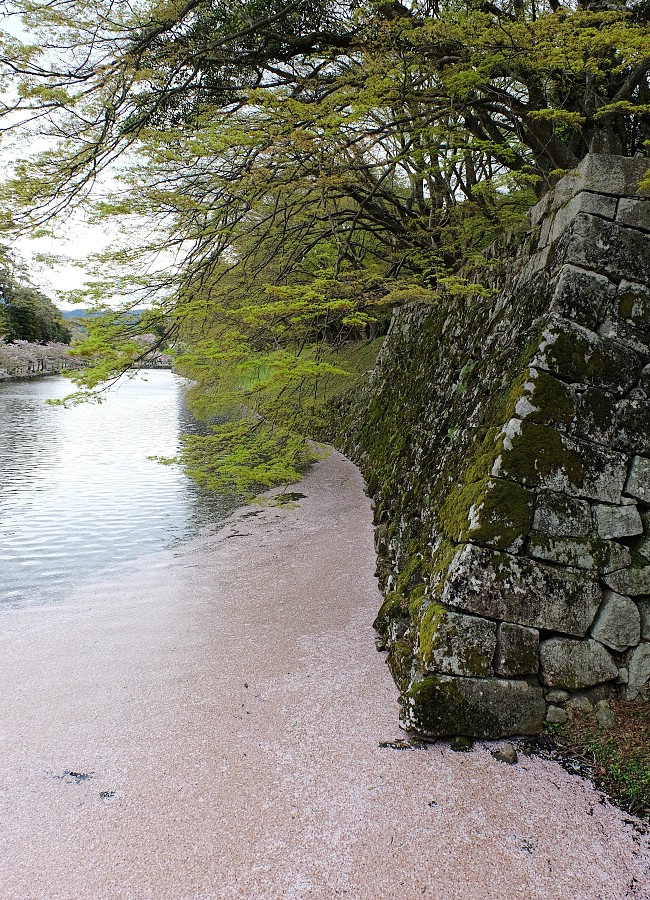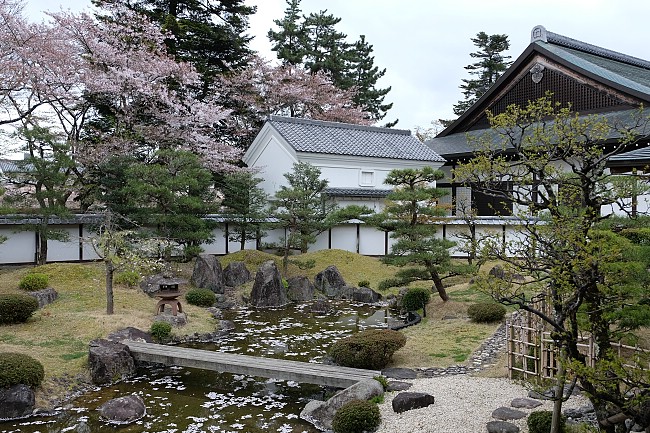 After entering the paid area of the castle, visitors climb up a set of stairs to the Kane-no-maru, one of the castle's outer baileys. A good number of cherry trees are planted around the Kane-no-maru, many of which were still dropping petals today.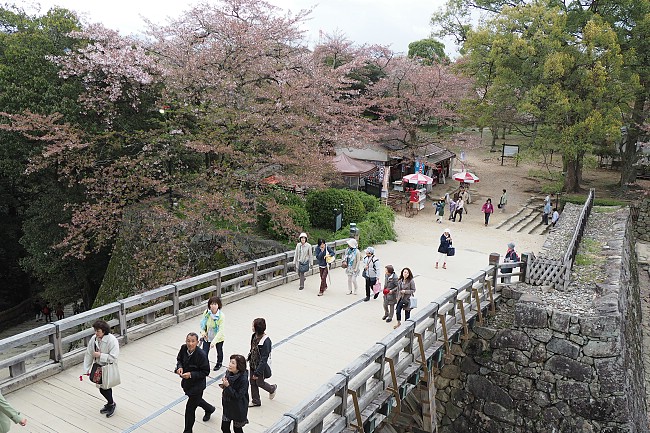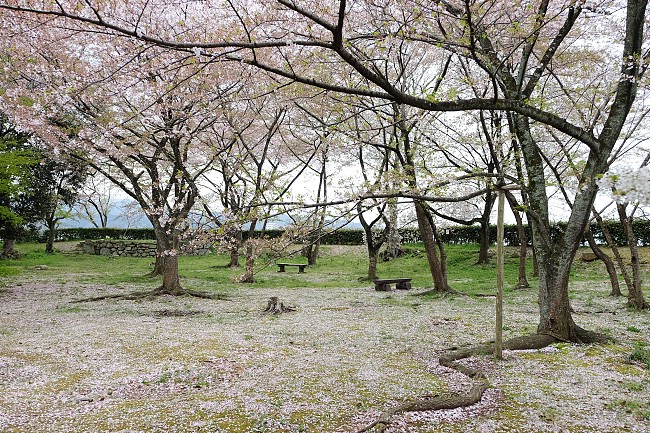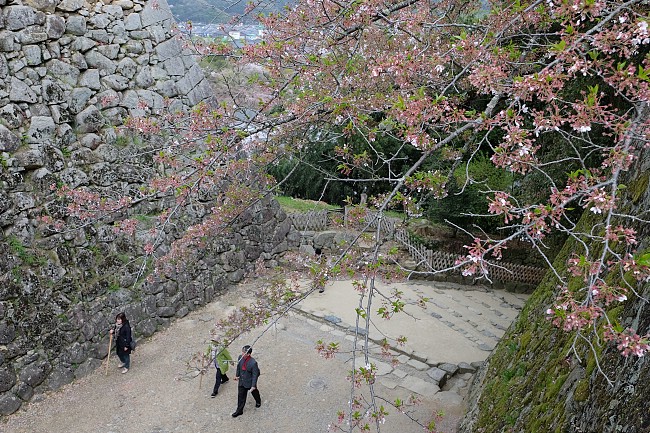 Moving up through the castle grounds leads to the main bailey and the castle keep. The blossoms around the keep were some of the most advanced and pretty much at the end of the season. The castle has a mascot, Hikyonyan, which is pretty well known across Japan. When I arrived they were holding a ceremony at the castle celebrating his tenth birthday.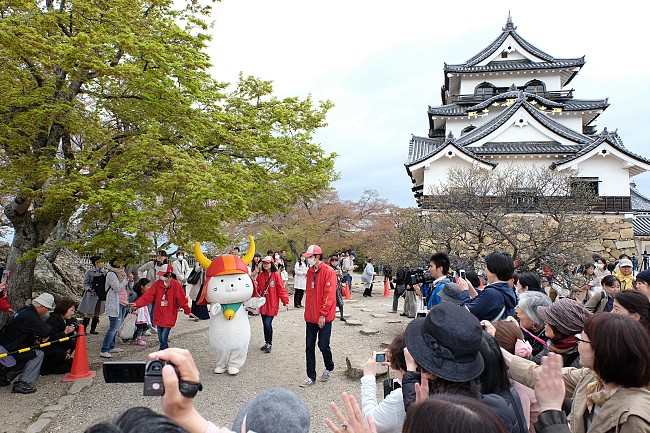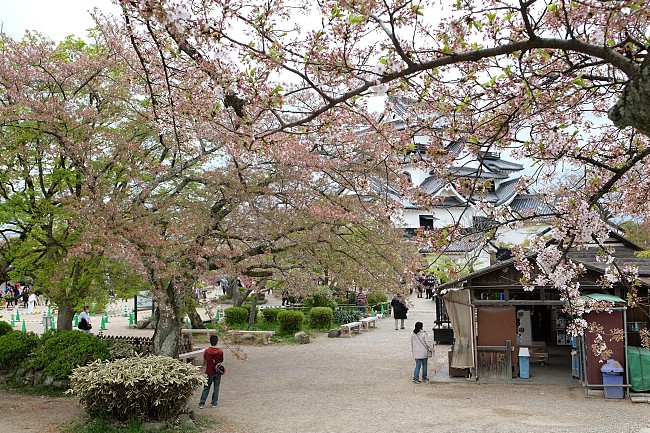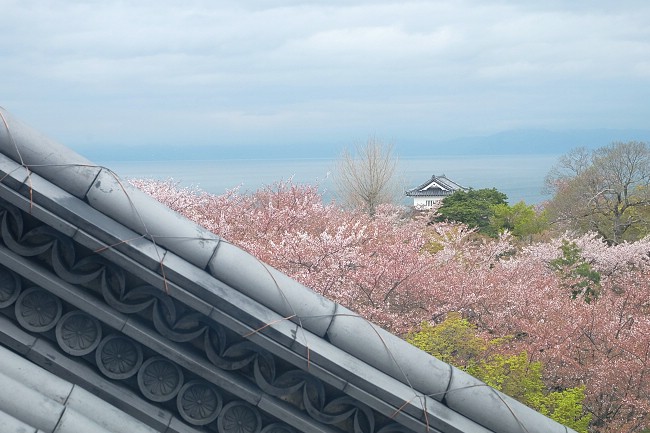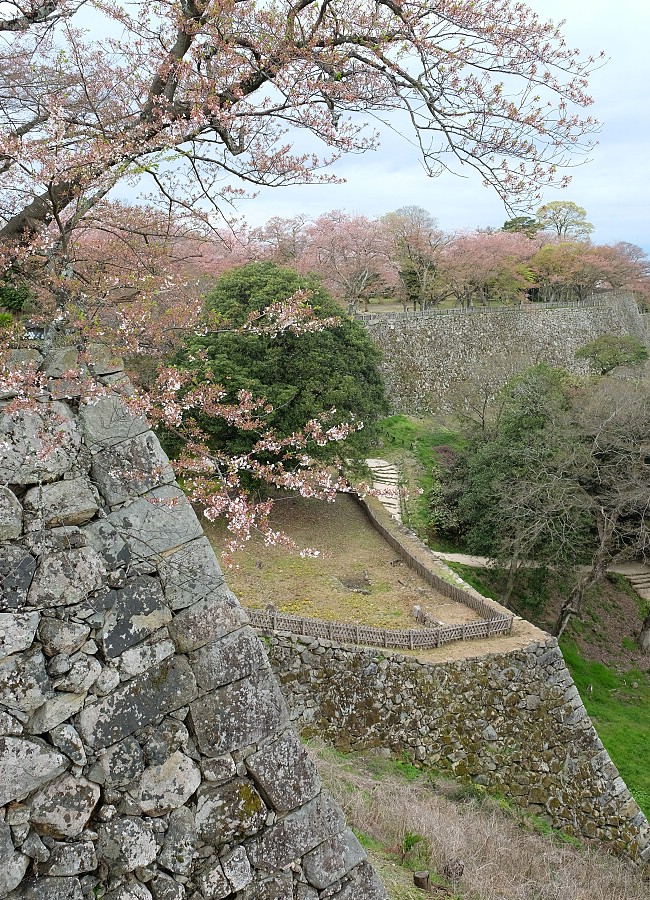 Beyond the castle is the Nishi-no-maru bailey with even more cherry trees, including a selection of later blooming varieties that were still at full bloom. This made it another of the best parts of the castle grounds today and a nice looking place to have a cherry blossom viewing (hanami) party or picnic. While the season is mostly over around Hikone Castle, the Nishi-no-maru bailey and inner moat area should remain nice for a few more days.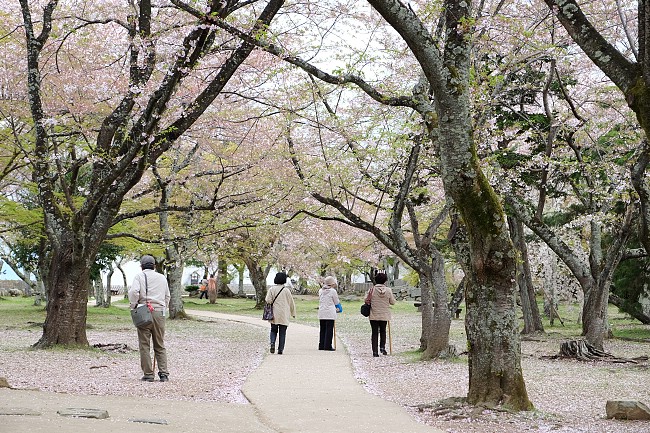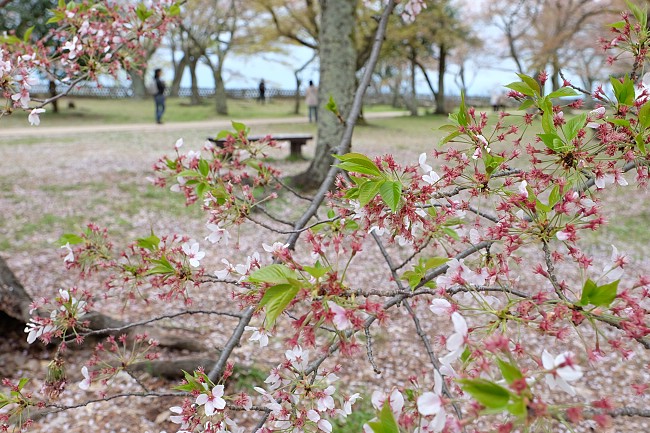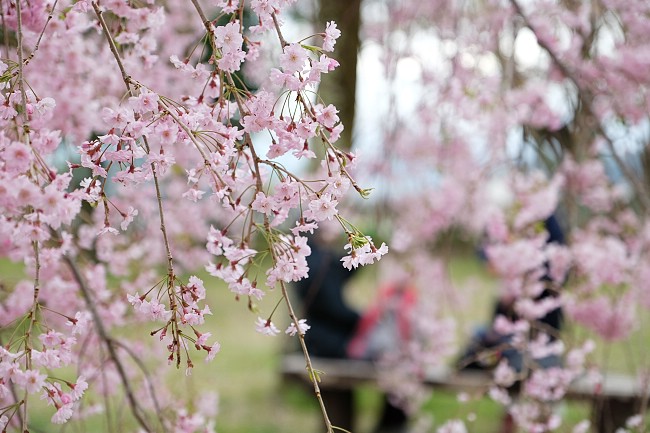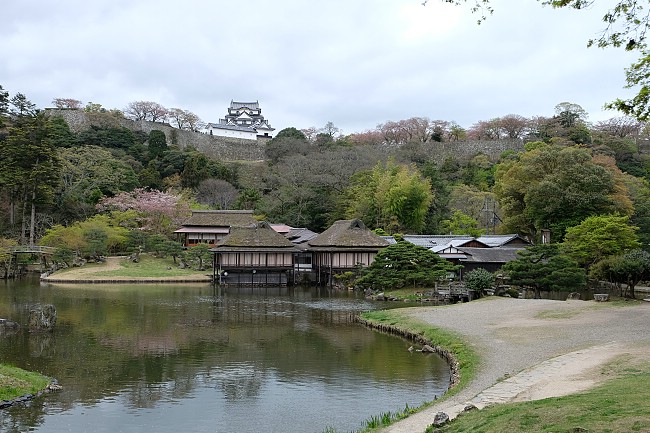 Questions? Ask in our forum.