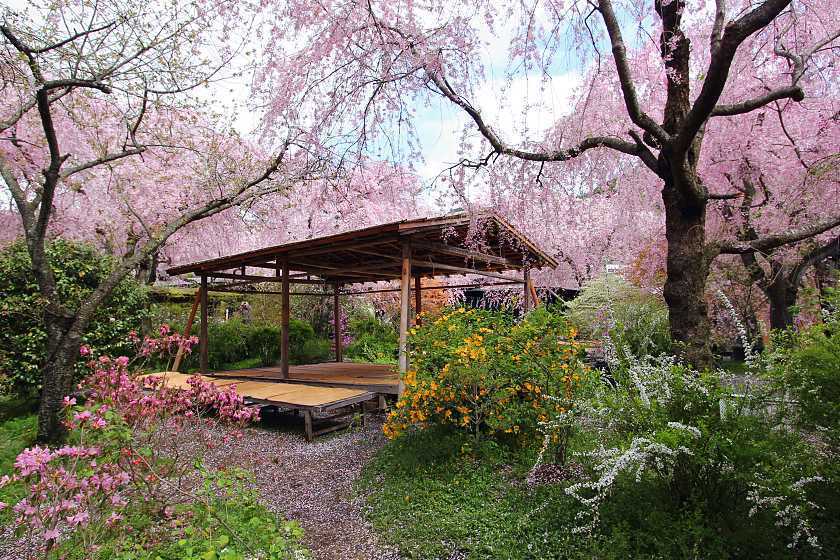 Northern Japan's Tohoku Region and the mountainous central Chubu Region are beginning to take the spotlight in this year's cherry blossom season, as many locations in these areas approach full bloom while most of the country's southern and lower parts see their sakura seasons coming to an end.
One place where the cherry blossom season has reached its conclusion is Kyoto, with the city's Somei Yoshino (the most commonly found of Japan's cherry trees) looking increasingly barren by the day. Luckily, the ancient capital boasts some spots renowned for late blooming cherry tree varieties and so ideal for those who've missed out on the earlier festivities. Today I visited three of the city's most popular blossom viewing spots to see what I could find.
My first stop today was Haradani-en Garden, famous for its many late blooming weeping cherry trees. The garden is nestled in the hills above Kinkakuji in the northern outskirts of the city and could previously be difficult to get to. To combat this, there are now free shuttle buses that regularly go between the garden and Waraten Jingu Shrine (around 10 mins one way), which in turn is well served by local buses and is a 15 minute walk from Kitanohakubaicho Station on the Keifuku Dentetsu-Kitano tram line.
I am happy to report that although the late bloomers were beginning to loose their petals this morning, they mostly looked spectacular and made the garden awash with color. A few gusts aside, calm, dry weather is expected to continue in Kyoto for the next few days, and with this I expect that the garden will stay spectacular for around three more days.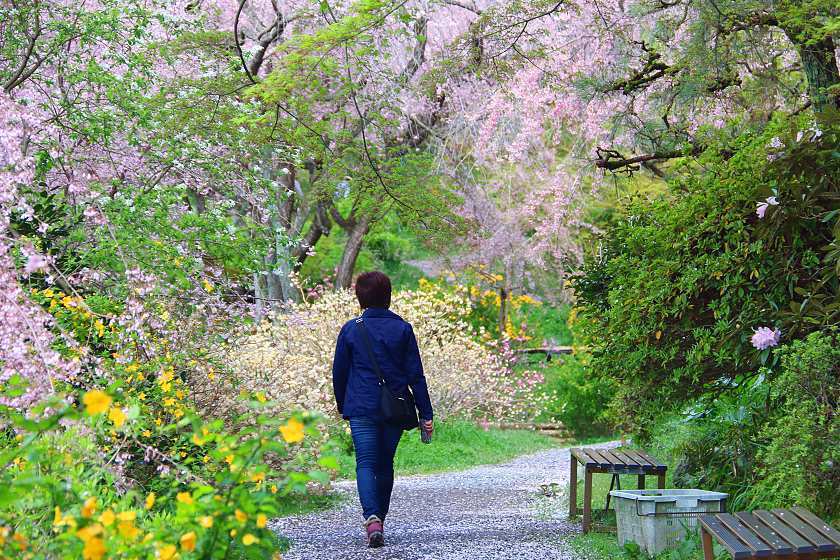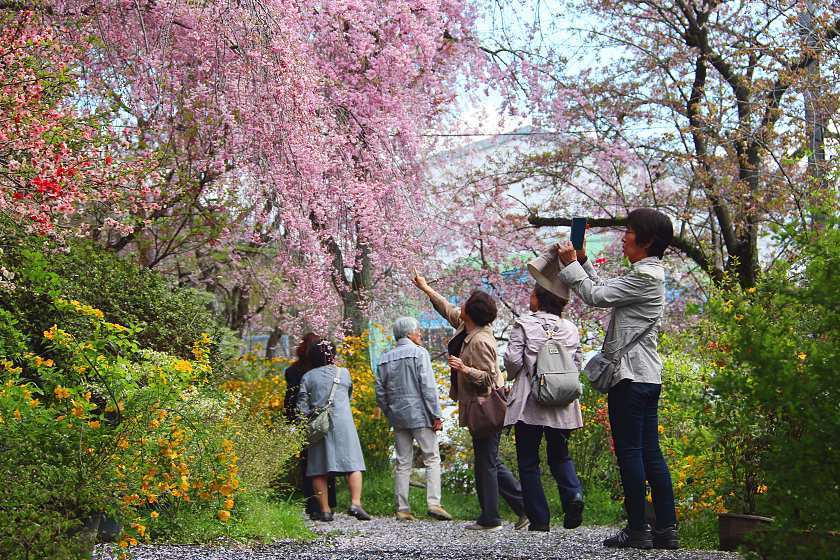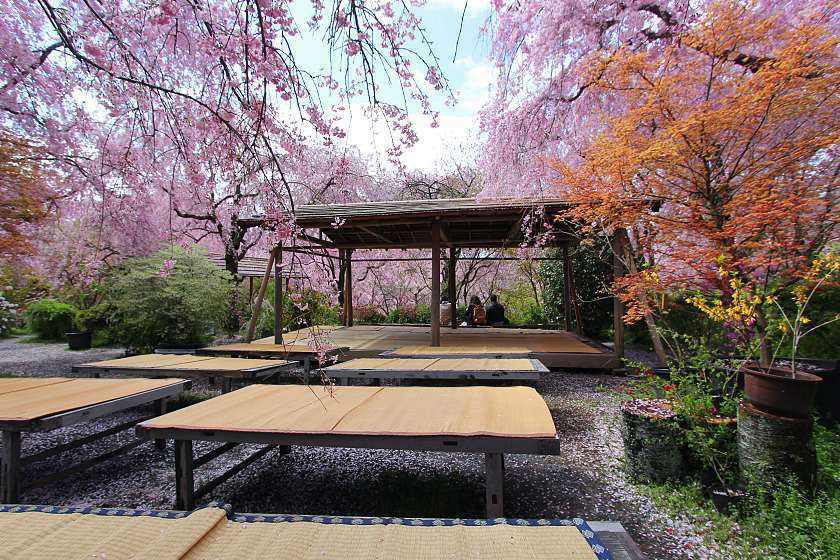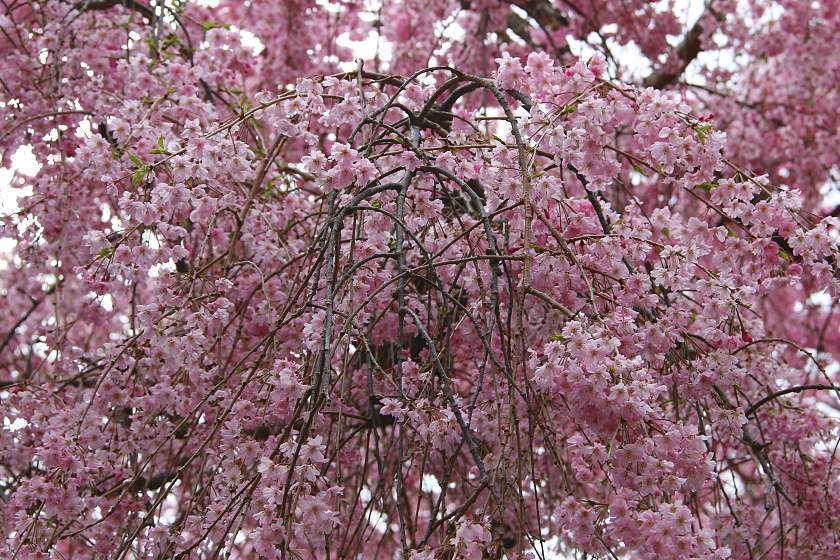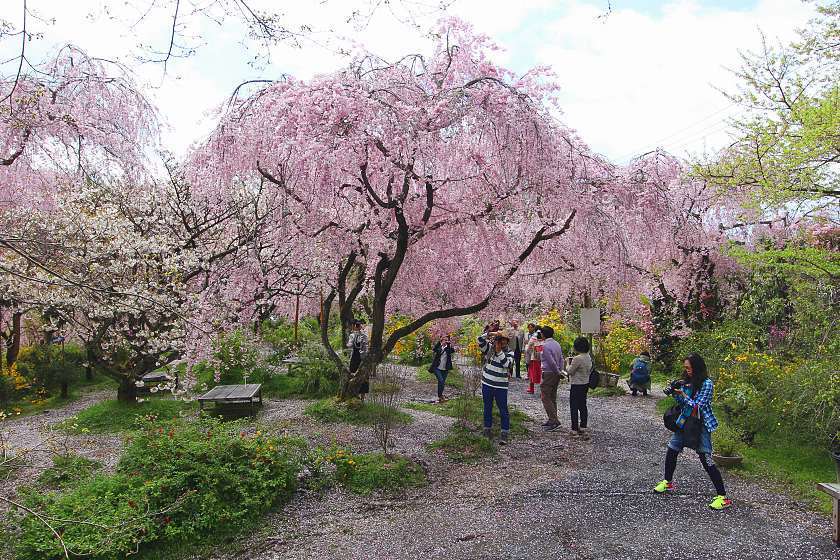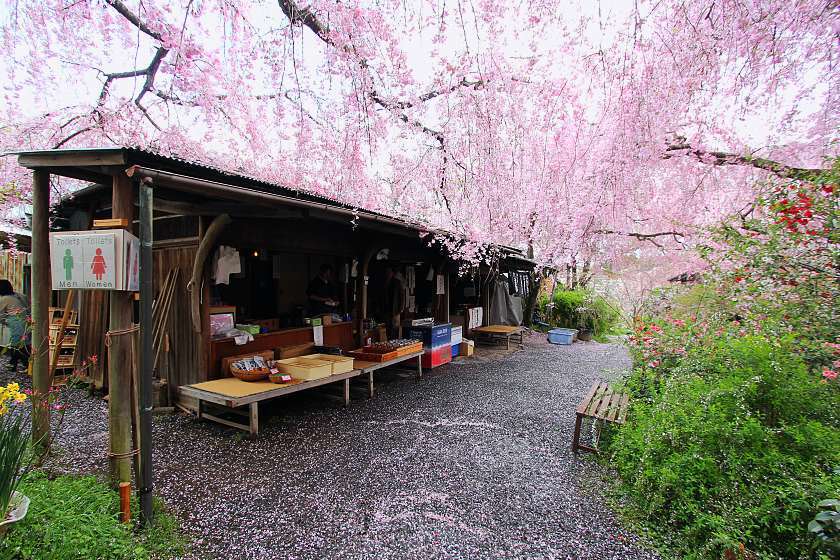 My next stop today was at Philosopher's Path in Kyoto's Higashiyama district. The path, that follows a canal and gets its name from the philosopher who used to meditate along it, is lined by hundreds of cherry trees, making it a popular blossom viewing spot.
The scenes along the path today weren't as spectacular as at Haradani-en Garden, with the vast majority of the cherry trees looking relatively bare. The area's saving grace was its small number of late blooming trees that added intermittent splashes of color along the famous walk.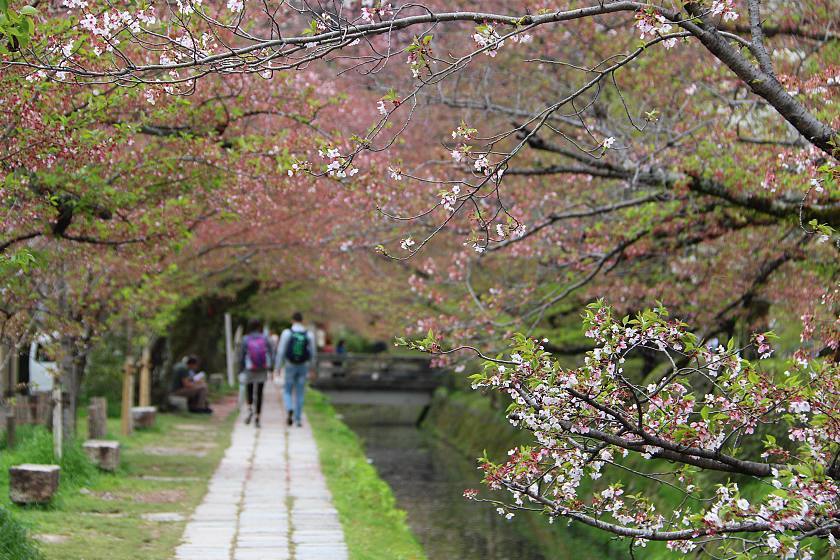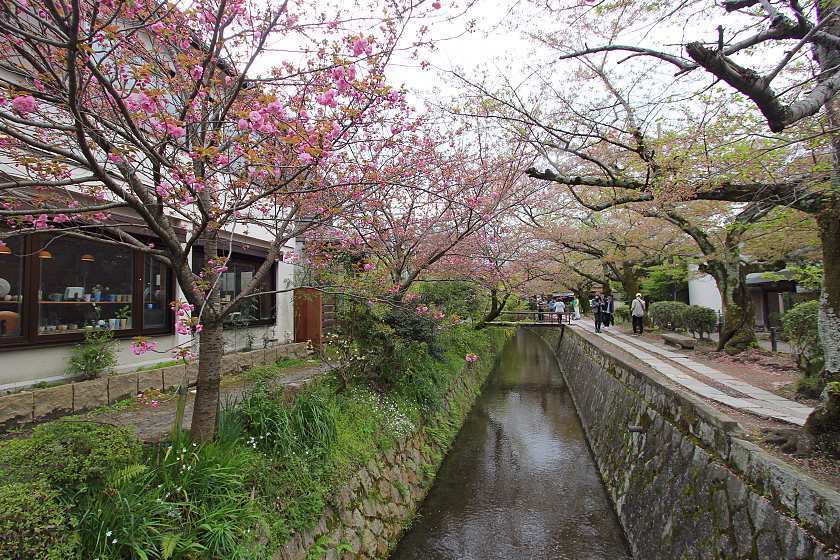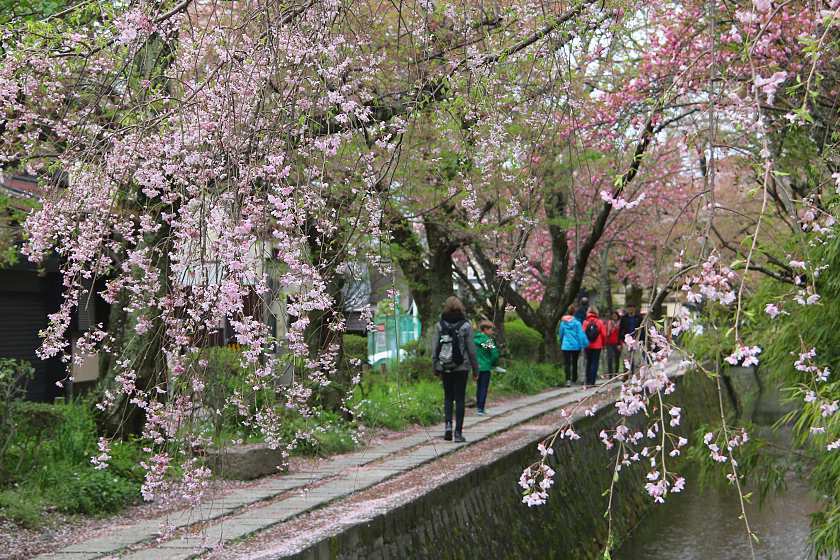 My final stop today took me to Heian Shrine known for its garden that contains many late blooming weeping cherry trees. I was pleased to find that although these late bloomers were showing a few signs of decline, they were still great to look at and made the shrine well worth a visit for those chasing blossoms at this, the tail end of the season. With predominantly calm weather predicted over the next few days, I am hopeful that the majority of the petals will hold on, and this place will stay great for viewing for around the next two to three days.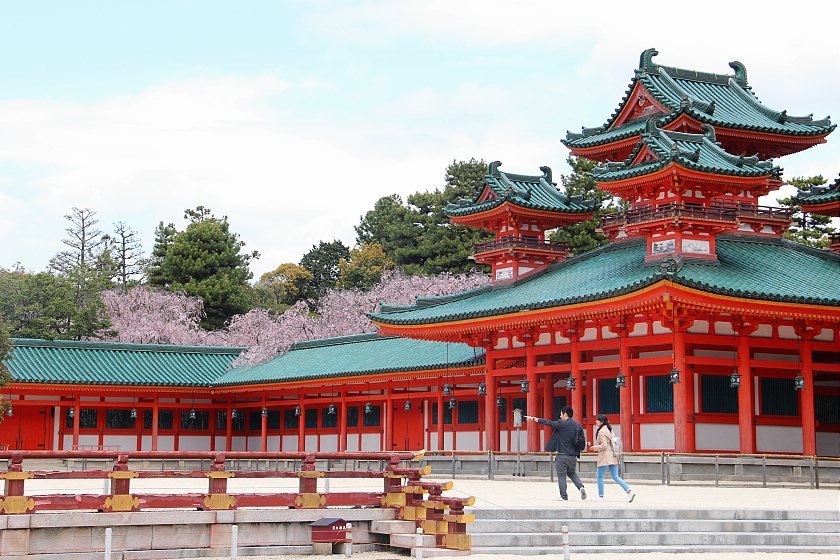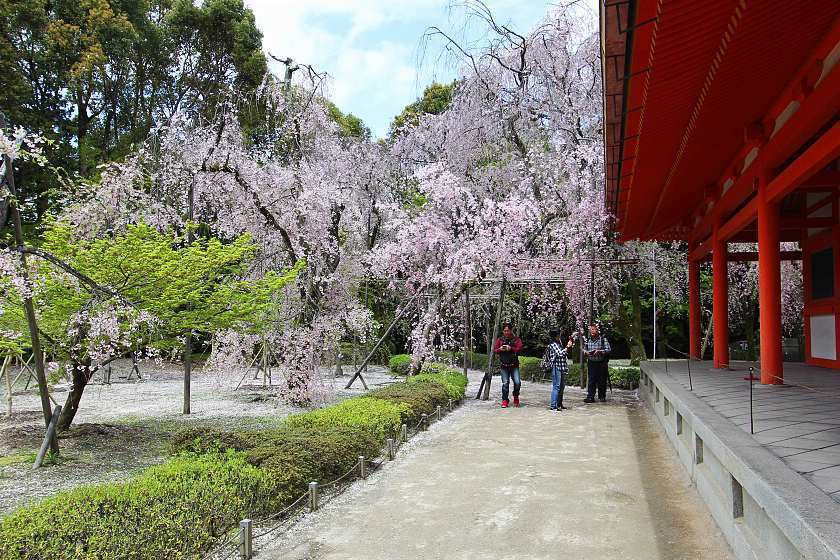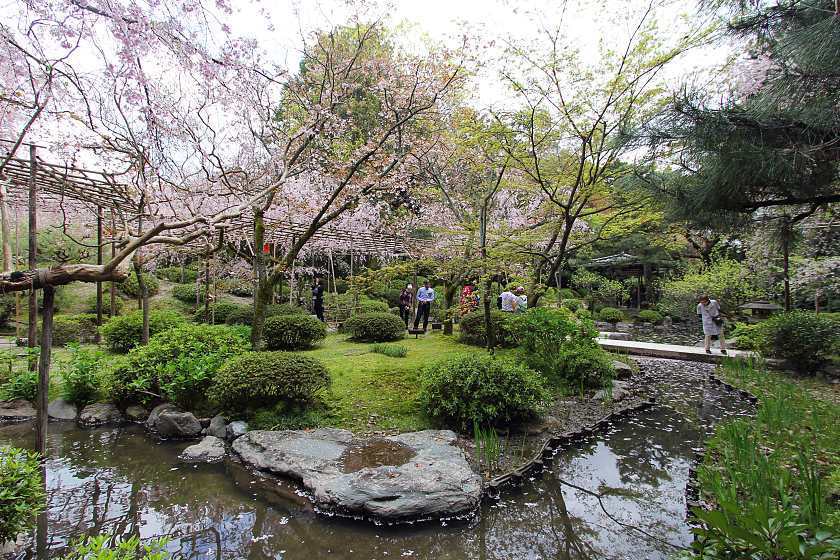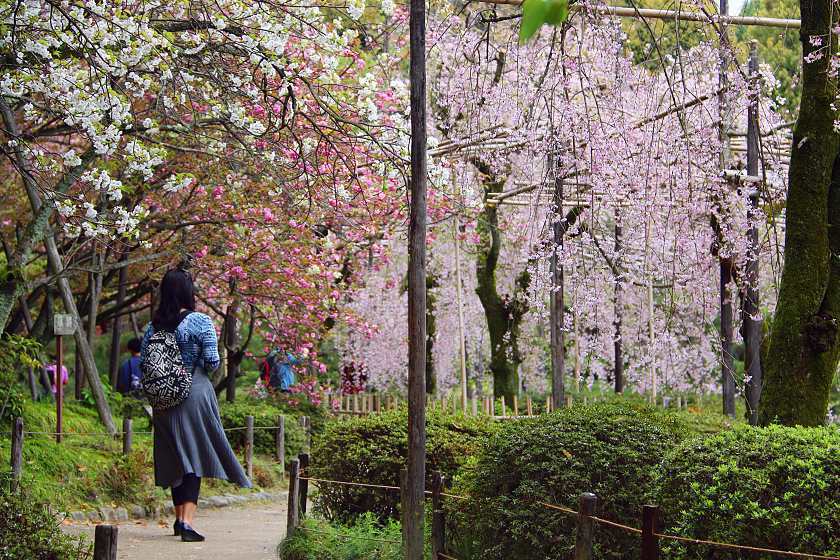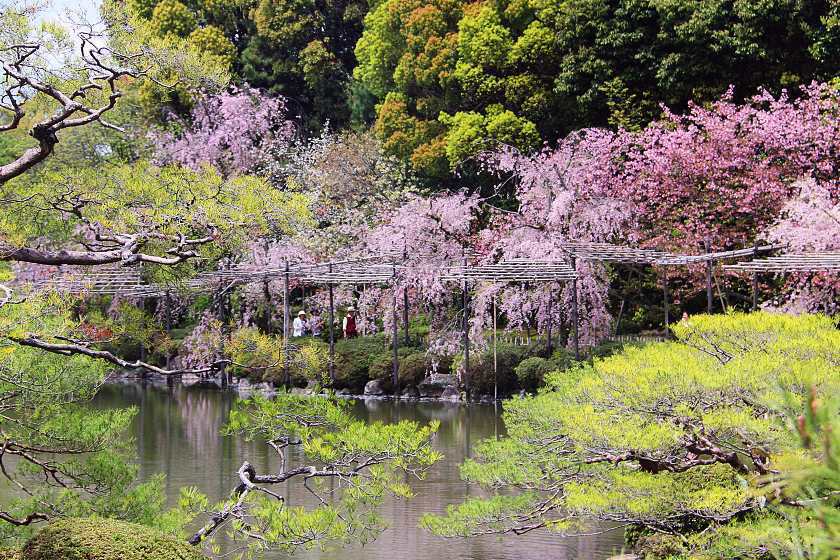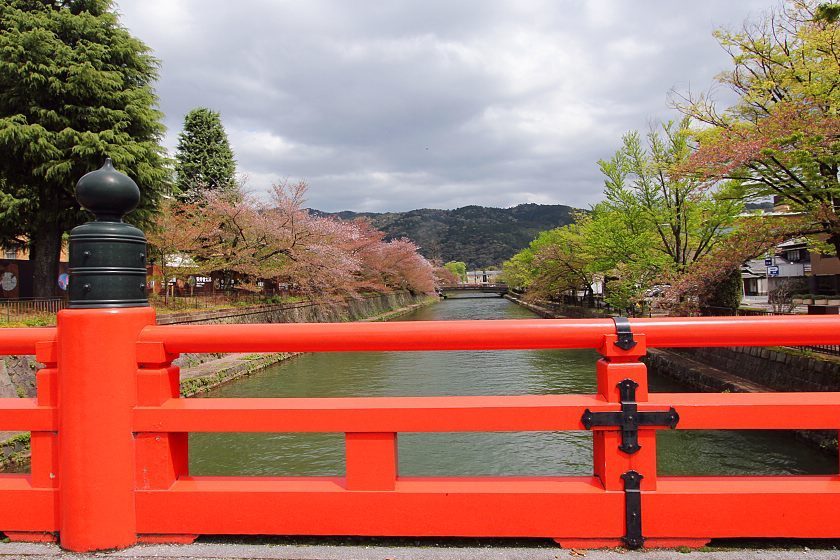 Questions? Ask in our forum.