Cherry Blossoms 2009: Kyoto Report (3/25)
Cherry Blossom Report 2009
by japan-guide.com
This is the official japan-guide.com cherry blossom report for 2009. Please visit also our guide to cherry blossoms for more general information and forecasts.
2009/03/25 - Kyoto Report

by schauwecker
Philosopher's Path
March 25, 2009 - just opened (less than 10%)
Approximately 500 cherry trees line the Philosopher's Path for most of its two kilometers between Ginkakuji (Silver Pavilion) and the neighborhood of Nanzenji.
The cherry trees along the path have only just started to open their blossoms, and it probably takes 3 to 6 more days until full bloom. Among the still mostly barren trees, there are occasional trees of early blooming cherry varieties, which are already in bloom.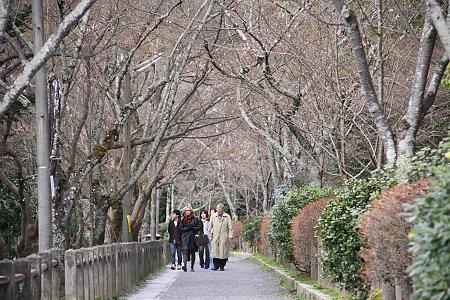 ---
Maruyama Park
March 25, 2009 - just opened (less than 10%)
Maruyama Park is probably Kyoto's most famous cherry blossom spot for cherry blossom viewing parties with several hundred cherry trees. Food and drinks are readily available in temporarily constructed outdoor restaurants. The park is lit up in the evenings.
The majority of cherry trees in Maruyama Park have only just started to open their blossoms. Prominent exception is the park's large weeping cherry tree, which is opening up at a slightly faster pace. Currently, about 30 to 40 percent of its blossoms are already open.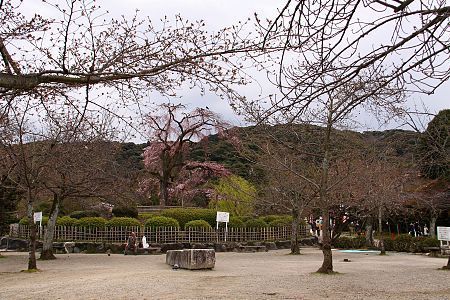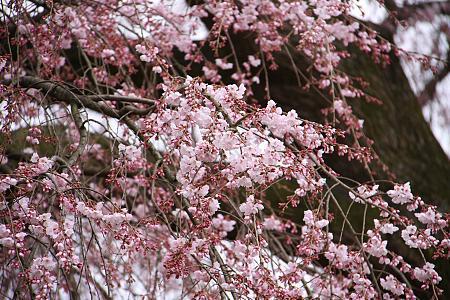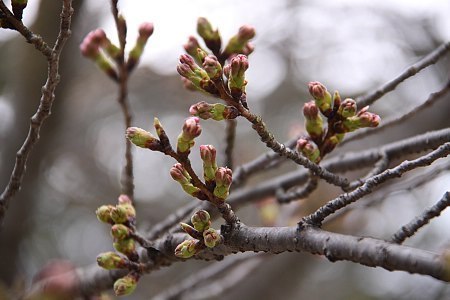 ---
Heian Shrine
March 25, 2009 - still closed
Hidden behind the main buildings of Heian Shrine is one of Kyoto's best spot to see weeping cherry trees (shidare-zakura) - several hundreds of them in the beautiful surrounding of a Japanese landscape garden.
However, the weeping cherry trees at Heian Shrine are typically blooming a few days later than the elsewhere predominant somei yoshino cherry trees. Most trees are currently still closed, although the opening of blossoms is imminent. Nevertheless, it is likely to take another week until Heian Shrine's garden can be enjoyed in full bloom.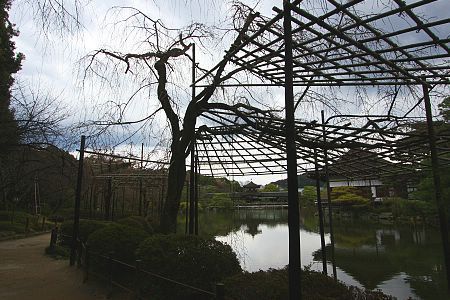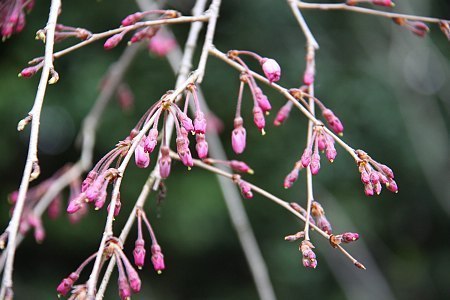 ---
Okazaki Canal and Keage Incline
March 25, 2009 - just opened (less than 10%)
Boat tours are operated on the cherry tree lined Okazaki Canal near Heian Shrine, which is part of the canal system connecting Kyoto with Lake Biwa on the other side of the mountains. Another hundred trees stand along the nearby "Keage Incline", a slope for transporting boats between canals.
Blossoms along Okazaki Canal and the Keage Incline have only just started to open. It is likely to take another 3 to 6 days until full bloom is reached.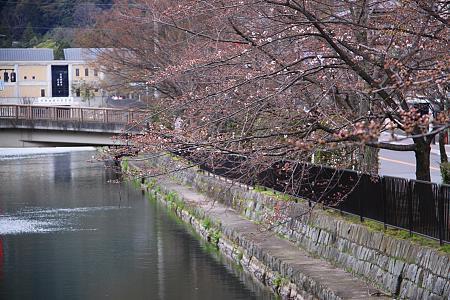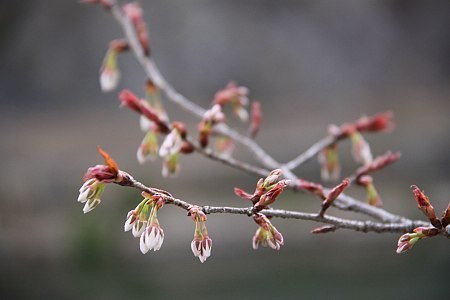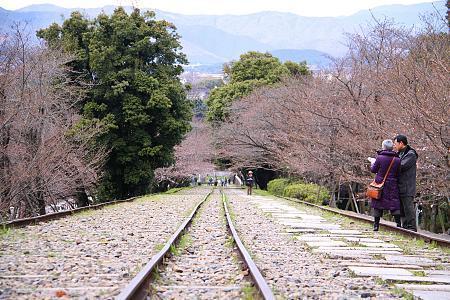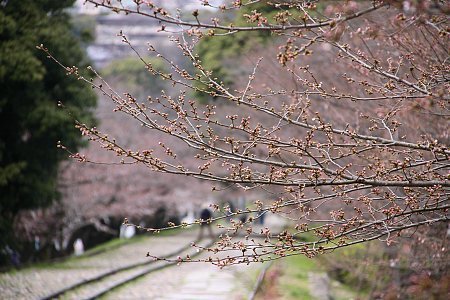 Questions? Ask in our forum.