Iwakuni: Blossoms Opening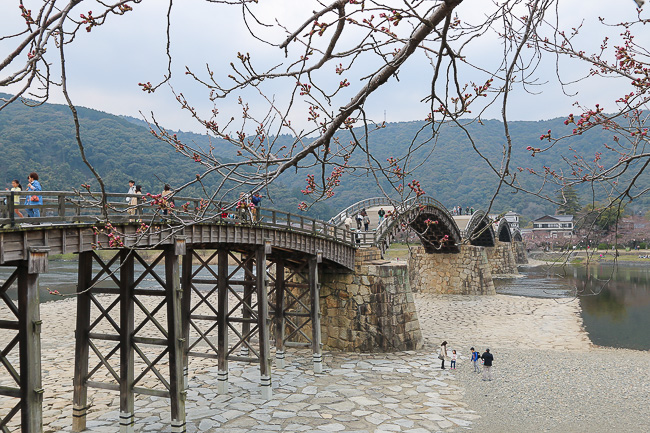 The cherry blossom season has started in over two thirds of the country except for the Tohoku Region and Hokkaido. The warm spring weather over the last three days saw temperatures rising to about 20 degrees Celsius, and in the process, encouraging the flowers to blossom. Three cities, Fukuoka, Nagasaki and Matsue, reached full bloom (mankai) today. The cherry blossoms in these cities should remain at their best for another week or so, though their season could be shortened by heavy rain and strong winds. The weather is forecast to remain warm for the next few days, and I expect the coming weekend to be very popular for cherry blossom viewing (hanami) parties across most of Japan.
I went to the Kintai-kyo Bridge and Kikko Park in Iwakuni, Yamaguchi Prefecture today. The sakura season was declared open at Iwakuni on March 24, and the flowers I saw today were just under the halfway mark. However, it should only take a couple more days before they reach mankai due to the warm temperatures. There are about 3000 cherry trees planted along the river and spread out in Kikko Park. Despite being a weekday, I saw many families picnicking along the river and in the park, enjoying each other's company and the warm spring weather. For those who want to see the blossoms in the evening, the bridge and the riverside path is lit every evening from sunset to 22:00 (even outside of the cherry blossom season).
Newly opened after renovation works on March 24 was the White Snake Museum. I took the opportunity to visit the small museum and check out the white snakes and learn a little more about them. There are interactive exhibits showing the anatomy of the snakes in general as well as games that can be enjoyed by visitors of all ages.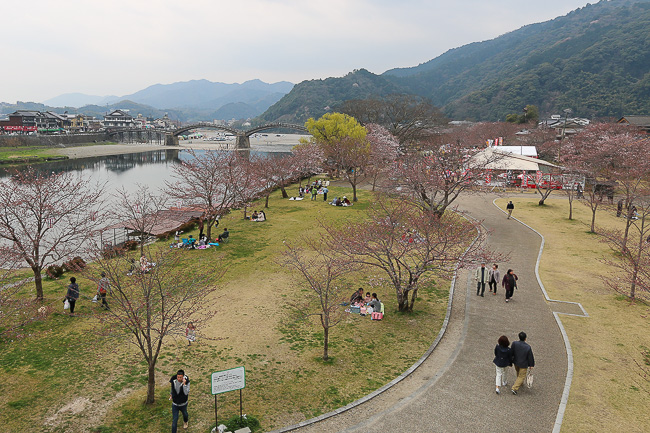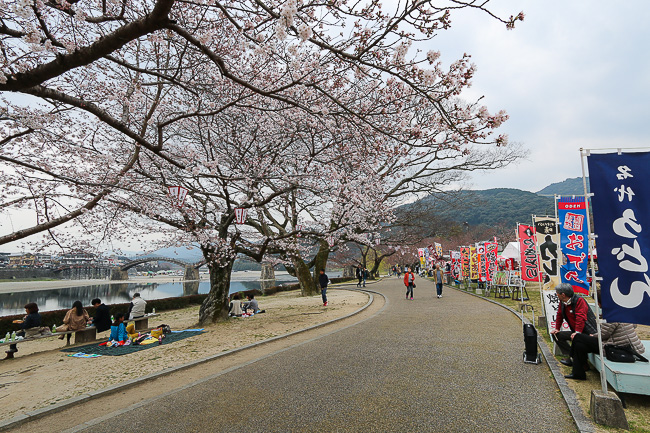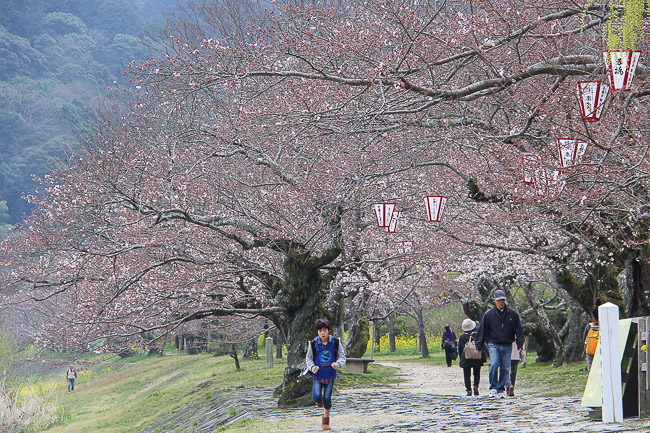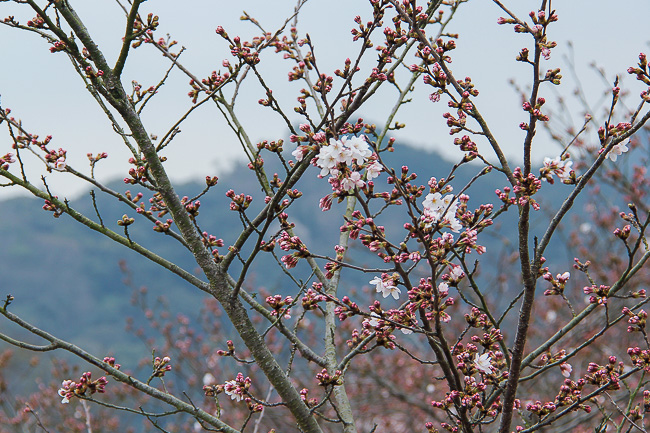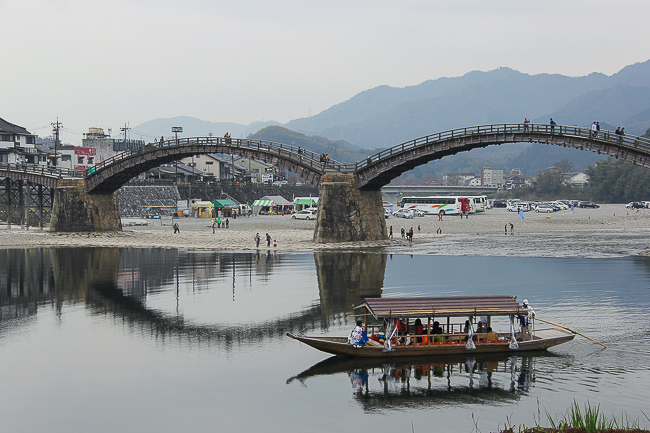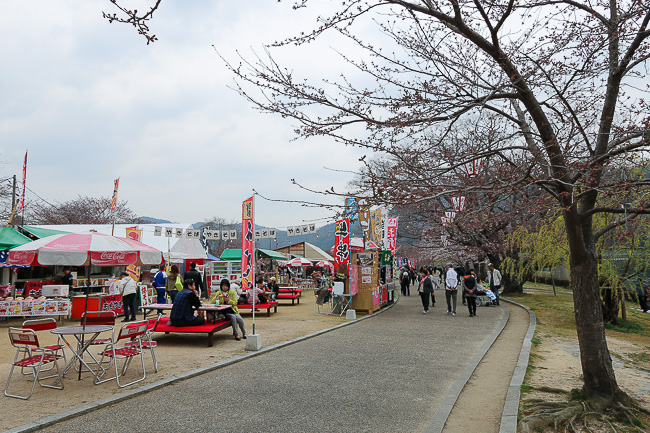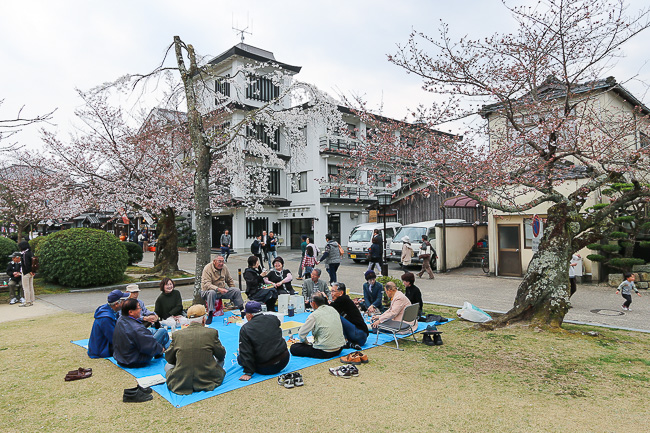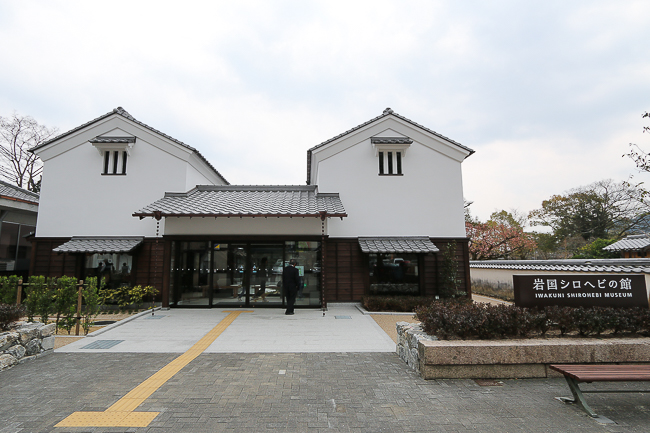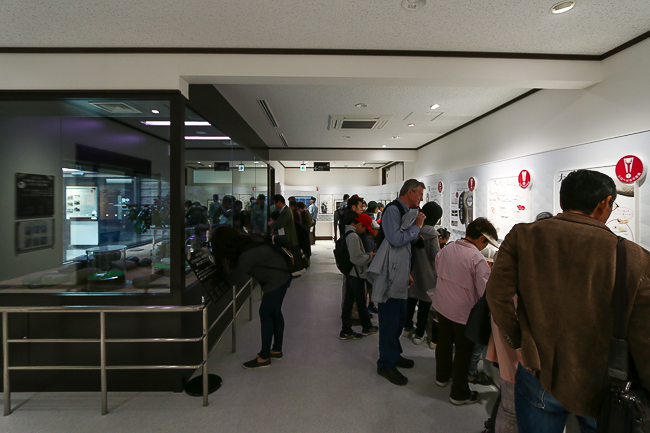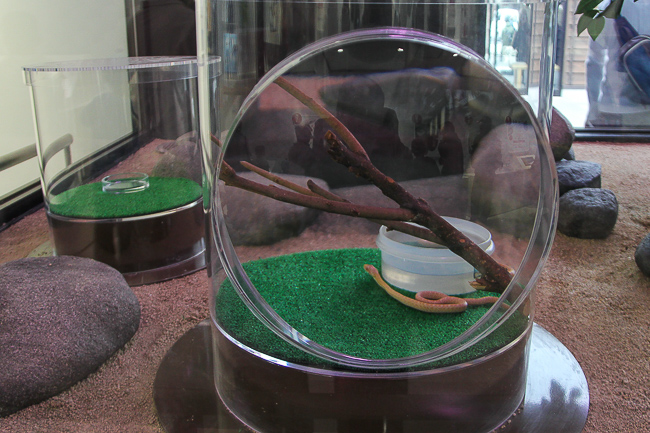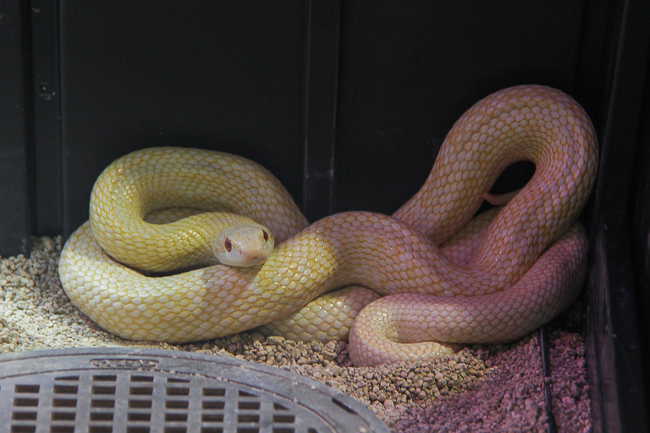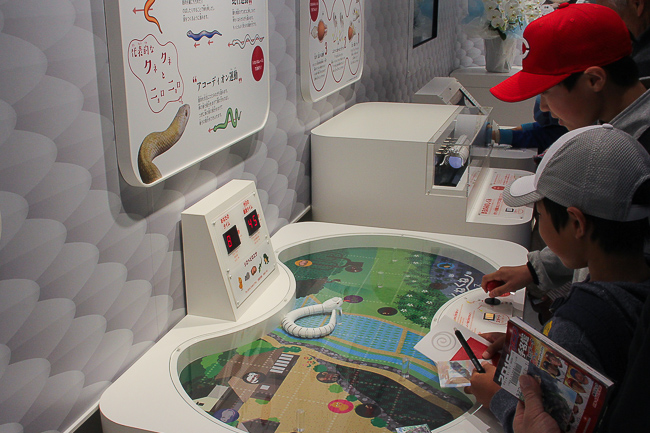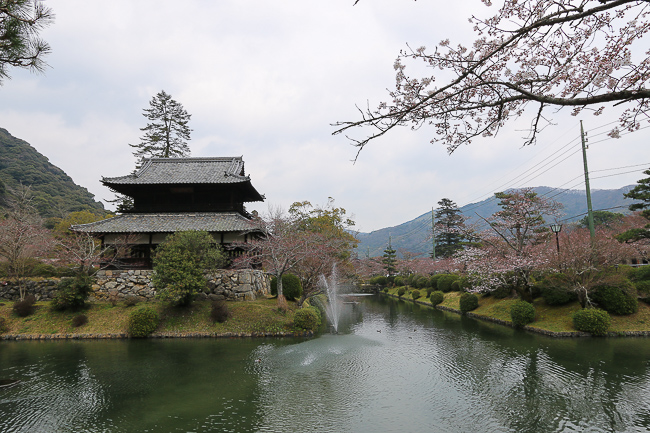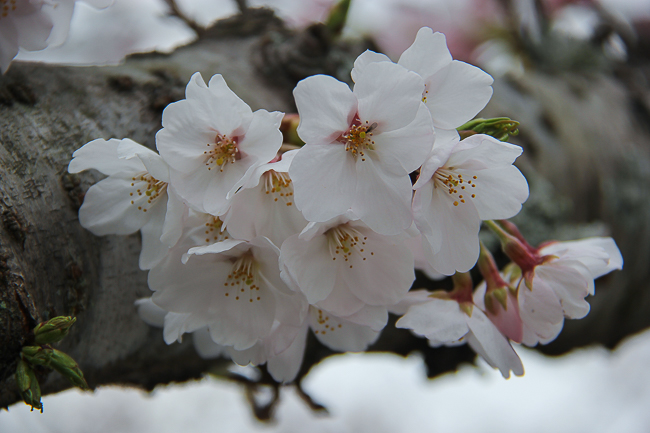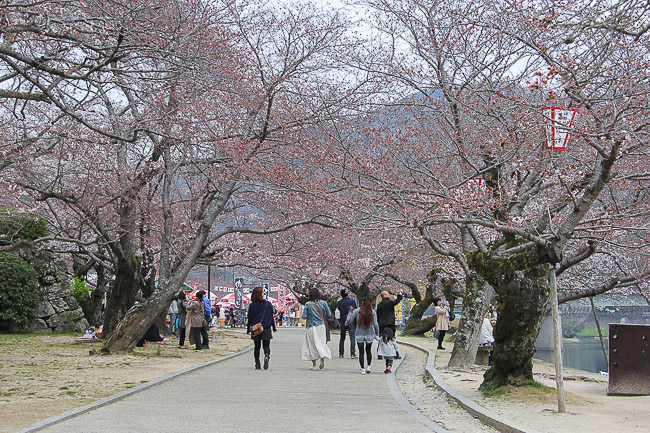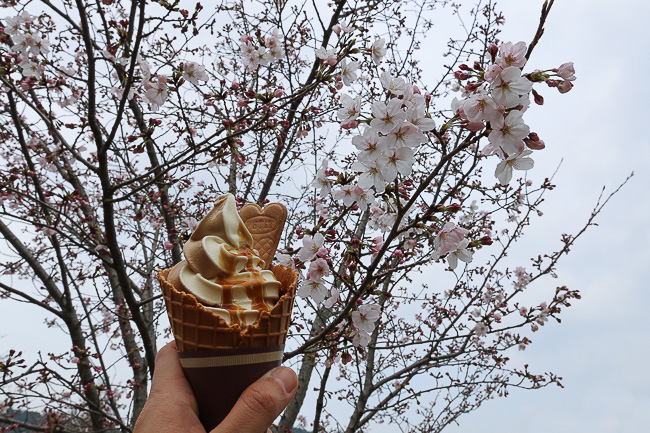 Questions? Ask in our forum.