Cherry Blossoms 2012: Kanazawa Report (4/15)
Cherry Blossom Report 2012
Official cherry blossom reports by japan-guide.com
2012 Cherry Blossom Forecast - Schedule of upcoming reports - Post your own report
Popular cherry blossom spots - How to do hanami? - Cherry tree varieties
2012/04/15 - Kanazawa Report
by sean
Today I leave the Kansai Region and make my way to Kanazawa in the Ishikawa Prefecture. Kanazawa is a city that I like a lot because I personally feel it has a very cultured atmosphere. It is home to Kenrokuen Garden, one of the top three landscape gardens in Japan.
This year, the cherry blossom season started on April 10 in Kanazawa. The estimated best viewing period is from April 13 to 21, so I am expecting to be able to get some good views of the blossoms today.
Since weather forecasts have indicated clear skies for today, I've decided to set off early to take pictures of the cherry blossoms at sunrise for a change.
Kanazawa Castle
April 15, 2012 - Full bloom
Kanazawa Castle is, in my opinion, very beautiful, even though it doesn't have a main keep. Fire has been the arch nemesis of this castle over the centuries, but it is currently undergoing rebuilding works to gradually restore some of its buildings which stood in the past.
I arrived at daybreak (it is around 5:20 at this time of the year, if you are interested to do the same) and was met by cherry trees in full bloom, lining up both sides of the road separating the castle from Kenrokuen Garden. The cherry trees within and around the castle compound were also at their peak, looking fluffy and full with their pinkish white flowers.
It has been forecasted that the likelihood for rain and strong wind is relatively low for the next few days, so I think peak could remain here for up to a week. Until April 22, there will be evening illuminations till 21:30 every night. In addition, from April 20 to 22, Gojukken Nagaya Storehouse and the turrets of the castle will also be open for visits till 21:30.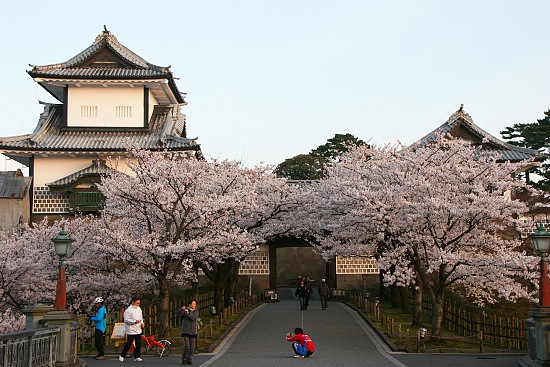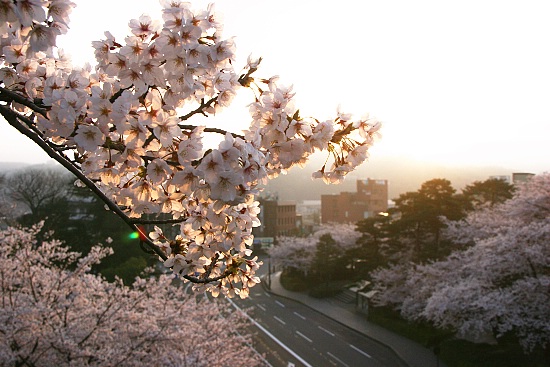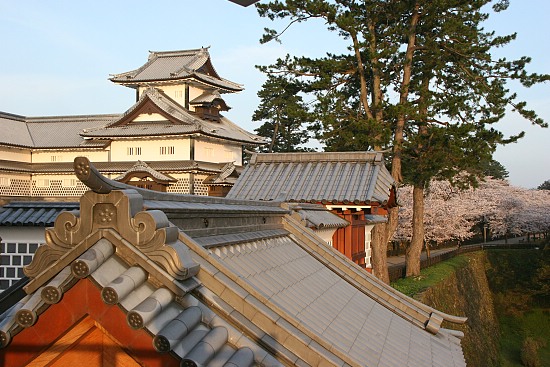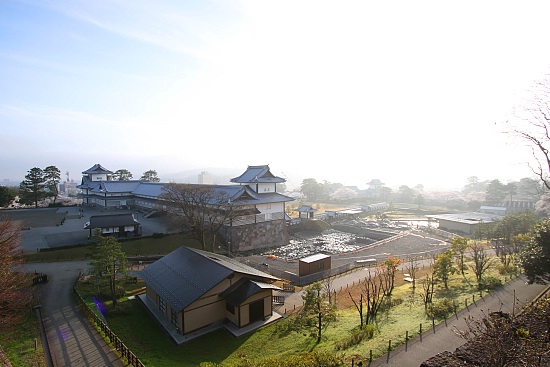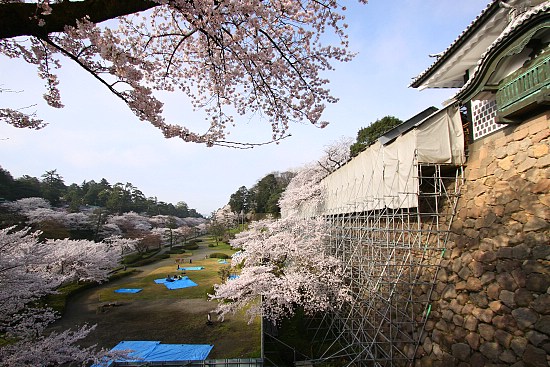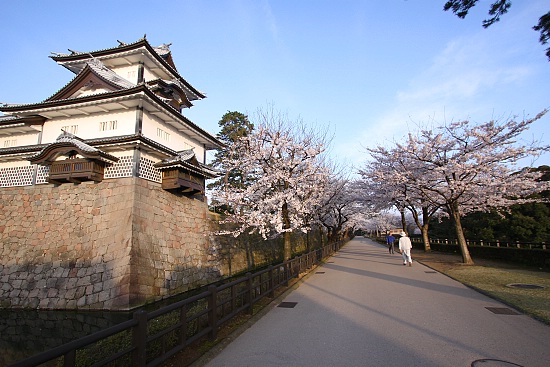 Kenrokuen Garden
April 15, 2012 - Full bloom
Kenrokuen Garden is also celebrating the cherry blossom season by allowing free entry for visitors until Apr 22. As the garden is just across a road from the south-east side of Kanazawa Castle, it was no surprise that the trees here were also in full bloom. The state of the blossoms was also similar to that of those at the castle, so the majority of them should be intact for a few more days before starting to lose petals.
For those who happen to be in the Kansai Region over the next couple of days, and are not satisfied at not being able to catch cherry trees in full bloom, an option will be to visit Kanazawa, which is only about two hours away from Osaka and Kyoto via limited express trains.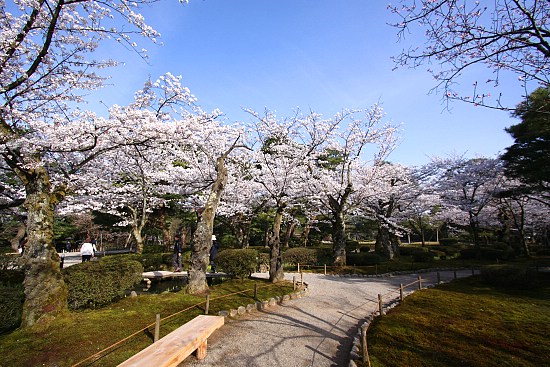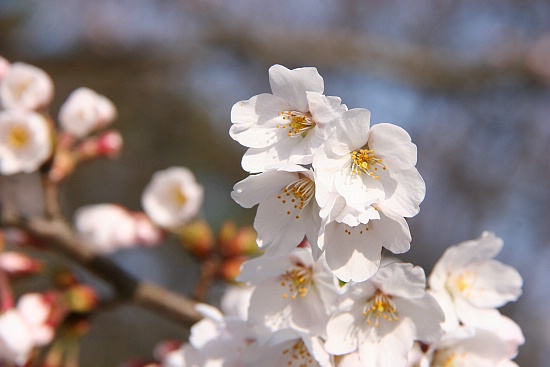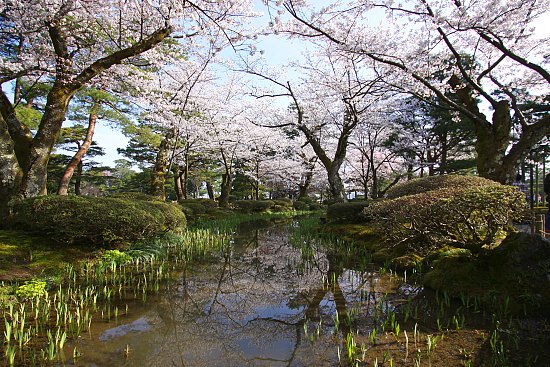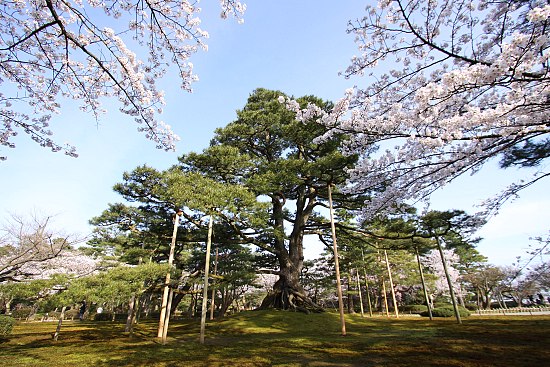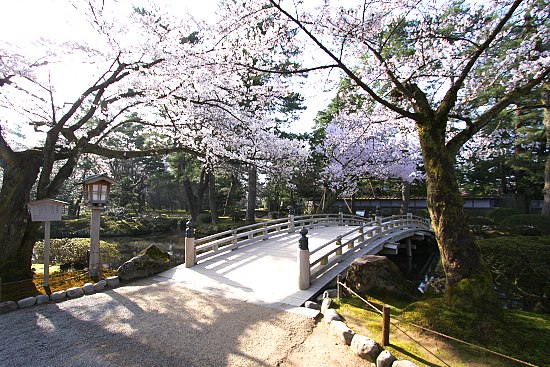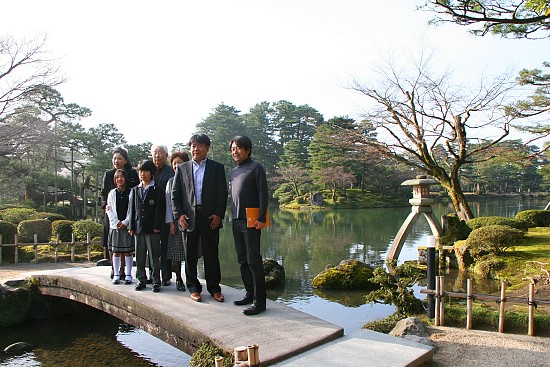 Questions? Ask in our forum.