Cherry Blossoms 2010: Tokyo Report (3/23)
Cherry Blossom Report 2010
by japan-guide.com
This is the official japan-guide.com cherry blossom report for 2010. Please visit also our guide to cherry blossoms for more general information about cherry blossoms and this year's forecasts and our schedule of upcoming reports.
2010/03/23 - Tokyo Report
by scott
Tokyo's cherry blossoms officially opened yesterday, which is pretty much as predicted and overall about a week earlier than during an average year.
Shinjuku Gyoen
March 23, 2010 - just opened (0-10%)
The day started off with a big surprise when I arrived at Shinjuku Gyoen to find the gates locked and the park closed! It turns out that yesterday was a national holiday and Shinjuku Gyoen follows the common schedule where they are open on the holiday and take the following day off instead. So take caution in that the following info comes from what little I could see through the fences along the park's perimeter, along with a few trees that I found just outside the gates.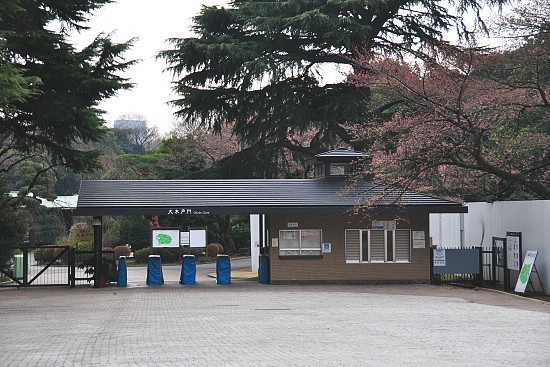 Shinjuku Gyoen's Somei Yoshino cherry trees appear to just be opening, which is pretty much as expected since they only officially opened yesterday, and the trees that I could see while peeking through the bars of the gate had around ten percent or less of their blossoms open.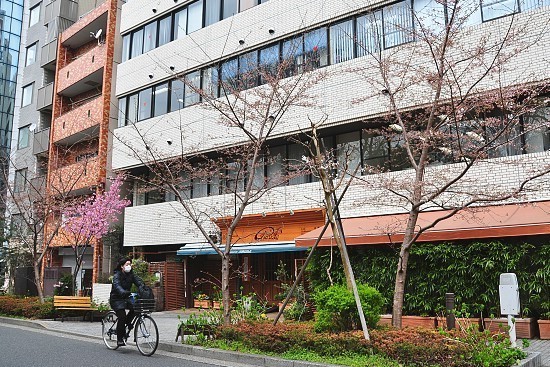 One of the nice things about Shinjuku Gyoen is that they have a wide variety of cherry trees planted around the grounds, so you're likely to find at least a few trees in bloom throughout the cherry blossom season. Indeed, I was also able to spot the darker pink blossoms of a few early blooming cherry trees inside the park that looked like they were around full bloom.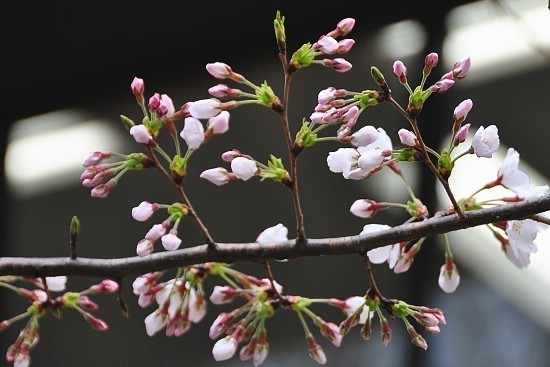 Hibiya Park
March 23, 2010 - just opened (0-10%)
Hibiya Park lies on a plot of land just south of the Tokyo Imperial Palace which was the former site of a few Edo Period feudal lords' residences. Later in 1903, the grounds, which include a portion of the old castle wall, were converted into Japan's first western style garden.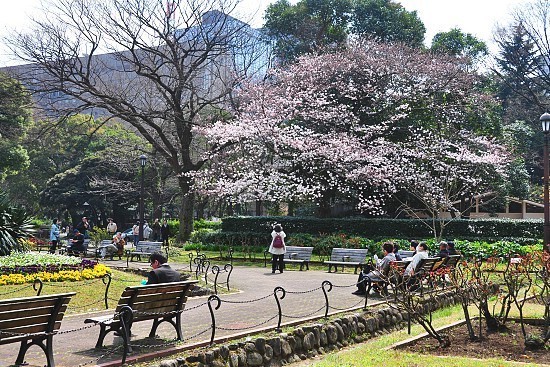 The cherry blossoms around Hibiya Park are just opening and most trees have less than ten percent of their blossoms open. The park, however, is probably not the best place for a cherry blossom viewing party as its 60 or so cherry trees are scattered throughout the grounds, and are not really concentrated over places that are good for picnicking.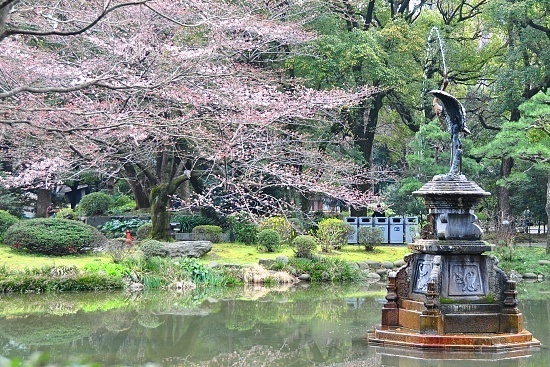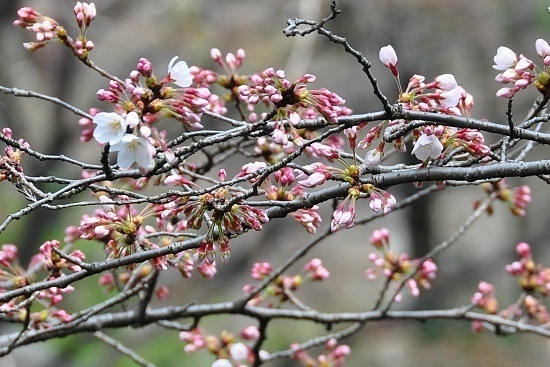 Ueno Park
March 23, 2010 - just opened (0-10%)
My last visit of the day was to Ueno Park which is one of Tokyo's best and most popular cherry blossom spots. And as expected it was relatively crowded even though it was a weekday and despite the fact that the blossoms are still at such an early state.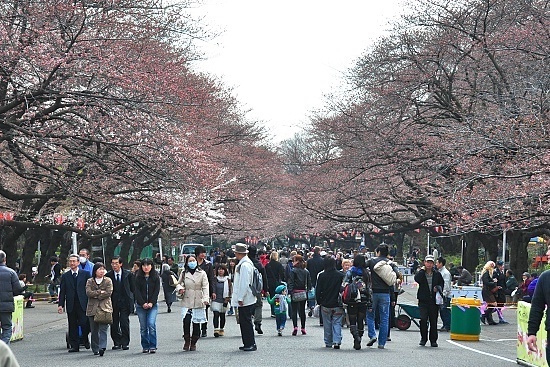 The roughly 1200 cherry trees around Ueno Park are only just opening, and, like the day's earlier stops, most appear to have less than ten percent of their blossoms open. The park is also an extremely popular spot for flower viewing parties, and although there were few picnickers today, the park is already prepared for the crush of people ahead, with roped off areas for picnicking and plenty of food vendors and extra trash cans around the most popular areas.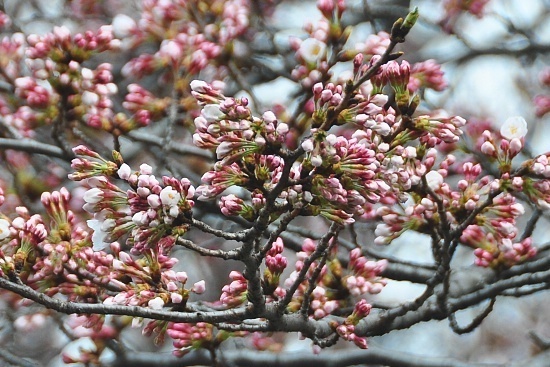 Questions? Ask in our forum.