Cherry Blossoms 2011: Sendai Report (4/21)
Cherry Blossom Report 2011
Official cherry blossom reports by japan-guide.com
This year's cherry blossom season will be overshadowed by the tremendous loss caused by the recent earthquake. However, we believe that the blossoms will serve as symbols of hope and resilience and a source of motivation along Japan's road to recovery. With this in mind, we never hesitated to go ahead with our annual reports in order to inform travelers in Japan and readers across the world about this year's cherry blossom season.
2011 Cherry Blossom Forecast - Schedule of upcoming reports - Post your own report
Popular cherry blossom spots - How to do hanami? - Cherry tree varieties
2011/04/21 - Sendai Report
by schauwecker, scott and francois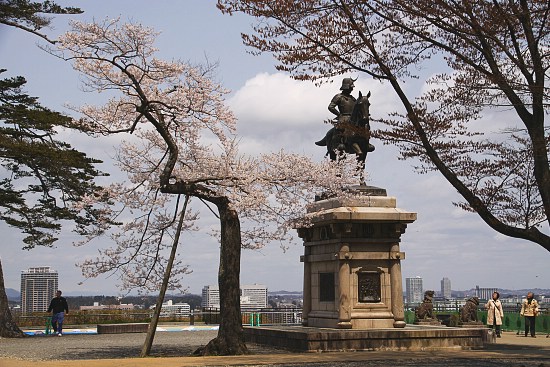 As the season progresses, the cherry blossoms are reaching the Tohoku Region and with it the areas worst hit by last month's earthquake and tsunami. Today we visited Sendai, the Tohoku Region's largest city, which suffered damage from both the tremors and the tsunami.
The tsunami devastated the rural outskirts of the city and cost many lives. It swept several kilometers inland and destroyed towns and vast areas of farm land, as documented by the infamous, horrifying television footage captured from NHK helicopters.
Located ten kilometers inland, Sendai's city center was not reached by the tsunami, but suffered damage from the strong tremors. On our walk through the city, however, it was not easy to point out much damage apart from scattered covered up buildings. Only around the hilltop ruins of Aoba Castle was the damage more obvious, as some castle walls became unstable, a large stone lantern was toppled over and wide areas were roped off.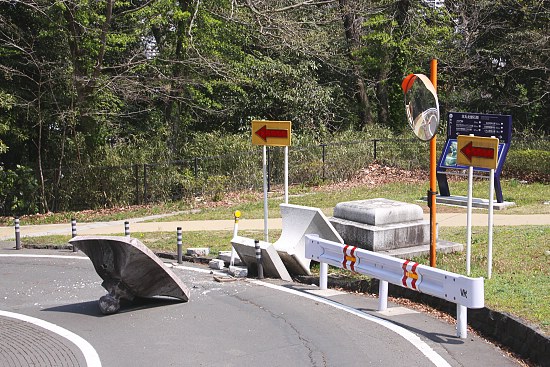 All in all, the city seemed mostly back to normal to us. Shops and restaurants were open, and the subway, local trains and buses running. Even the tsunami hit airport had recently reopened. Only the Tohoku Shinkansen has not returned to Sendai yet, but is scheduled to resume service between Tokyo and Sendai on Monday.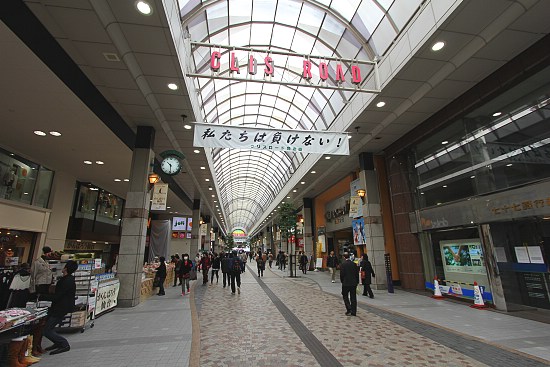 Sendai's cherry blossoms officially started opening on April 12 this year. Unlike in some other parts of Japan, seasonal festivities were not canceled or discouraged. Most locals wish to return to normality as quickly as possible, and the blossoms are seen as a source of encouragement and joy during these difficult times.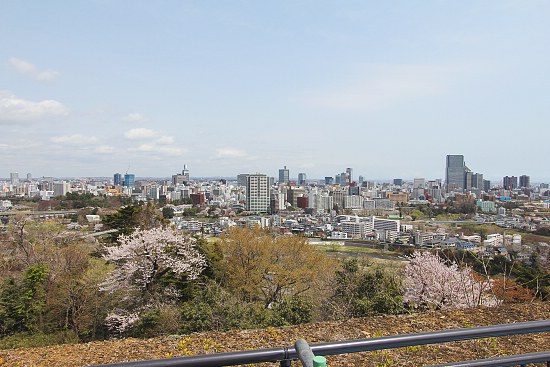 Tsutsujigaoka Park
April 21, 2011 - full bloom
We started our reporting at Tsutsujigaoka Park, a public park one kilometer from the East Exit of Sendai Station, on the less busy side of the station. Several hundred cherry trees, including a lot of weeping cherry trees, are planted in groups in different parts around the park and offer many attractive spots for hanami picnics. The trees were generally in full bloom and attracted already numerous picnic parties at 10am on this regular Thursday morning.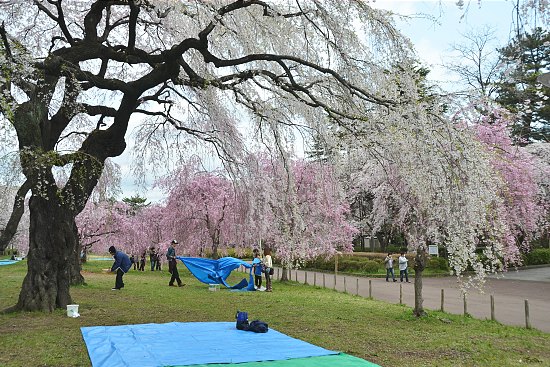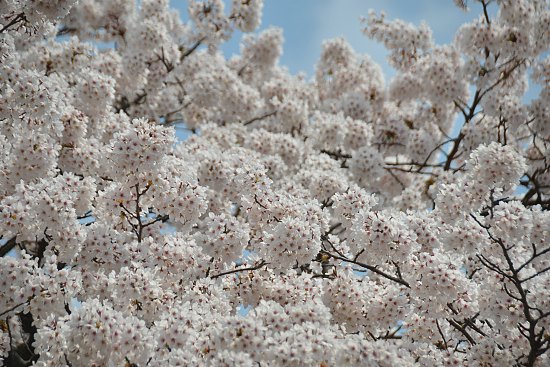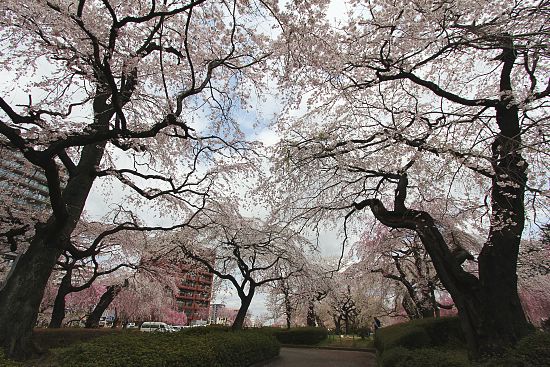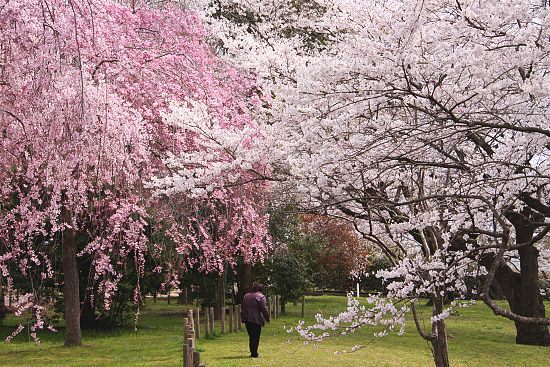 Nishi Park
April 21, 2011 - full bloom
Nishi Park is another public park popular for cherry blossoms. Its cherry blossom festival is held from April 11 to 24 this year with food stands and light up every night until 8pm. The park's cherry trees were at full bloom today and should remain attractive through the weekend.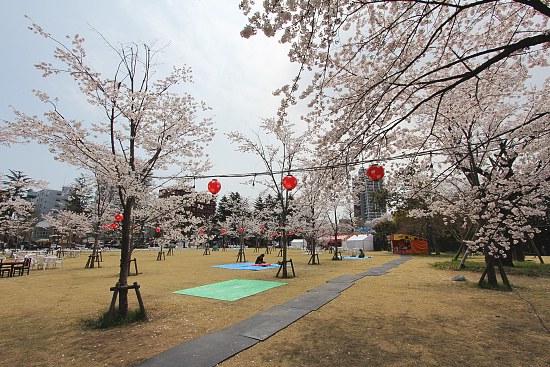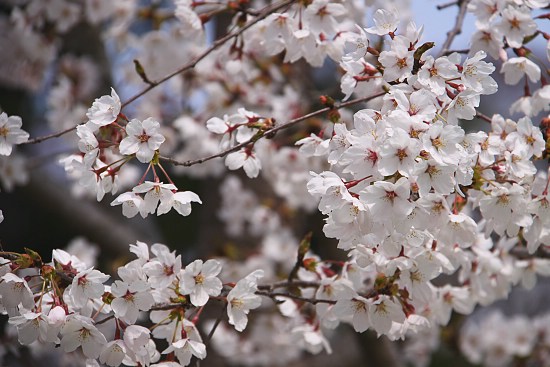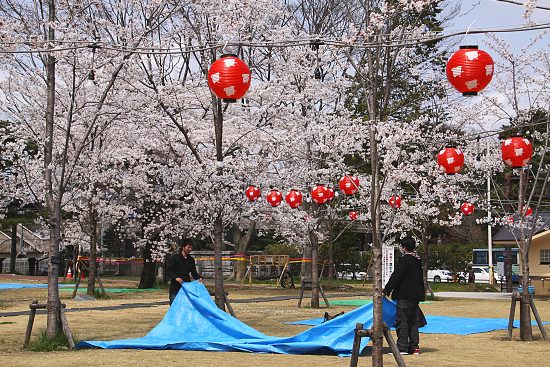 Mikamine Park
April 21, 2011 - full bloom
Mikamine Park was the highlight of the day with hundreds of large, beautiful cherry trees and spacious lawns perfect for cherry blossom picnics. Lots of people enjoyed the park's seasonal beauty under the trees. Judging from the blossoms' sturdy look and the fact that petal blizzards have not started yet, the hanami season should continue here at least through the weekend.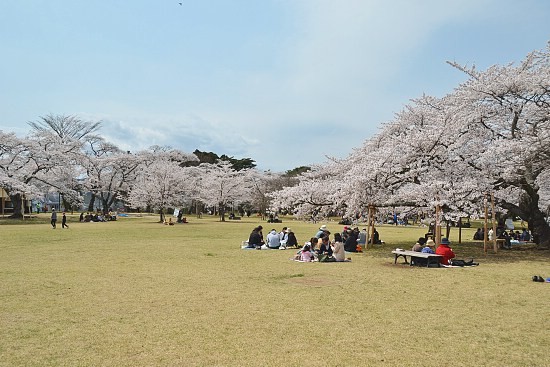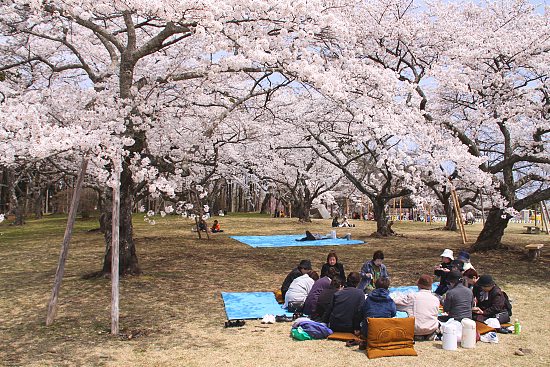 Questions? Ask in our forum.