Okayama: Approaching Full Bloom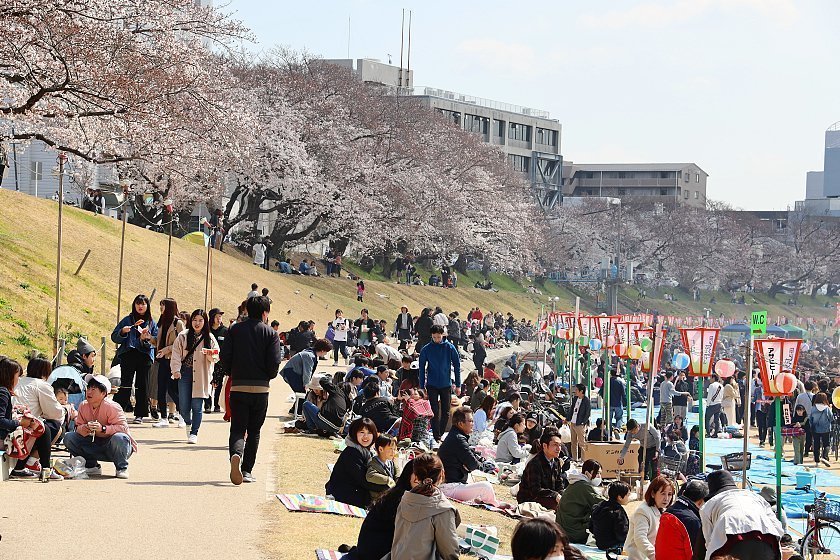 The cherry blossom season is now starting to come into its own across southern Japan. Today Hiroshima officially announced that it has reached full bloom. Most major cities from Fukuoka to Tokyo will likely be experiencing best flower viewing conditions this coming weekend if they haven't already. This morning I visited Himeji Castle and discovered that blossoms there will be at their peak in the next couple of days.
After Himeji Castle I moved on to Okayama, the second largest city in the Chugoku Region after Hiroshima. During the Edo period Okayama was an important castle town. Today, Okayama Castle is among the city's most popular tourist attractions together with neighboring Korakuen Garden, which is ranked as one of the three best landscape gardens in the country. The river running along the northeast side of the garden is known as the gAsahi River Cherry Road", and in spring this area is a popular cherry blossom viewing spot in Okayama with hundreds of cherry trees.
Blossoms in Okayama this year started to open on March 27, two days ahead of average. This afternoon, everywhere I went I found that the trees were about three-quarters of the way to full bloom. Usually the lower branches had more petals than those at the top. Given the warm weather in the forecast for the upcoming days, I predict the city will enter its best viewing period tomorrow or Friday and it will continue through the second half of next week.
At the "Asahi River Cherry Road" the river bank was lined with food stands and packed with visitors enjoying the petals. In the evenings during cherry blossom season, the food stands stay open and lights are turned on to illuminate the trees. Across the river at Korakuen Garden, the grounds of the cherry grove were dotted by many groups admiring the blossoms. Also the cherry trees along the path near the South Gate were attracting several photographers. Lastly, on the grounds around Okayama Castle there were a few picnics taking place. If you are planning a trip to Okayama in the next week, I highly recommend visiting this area of the city and admiring the cherry blossoms at their peak.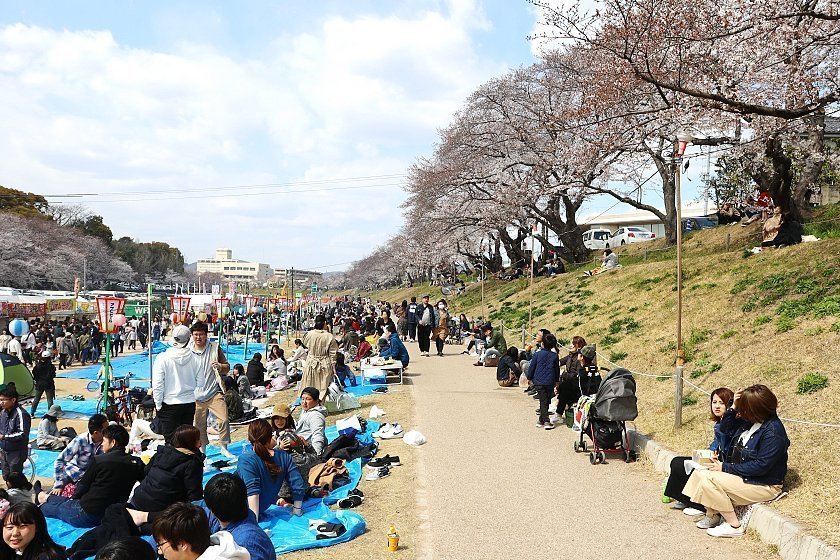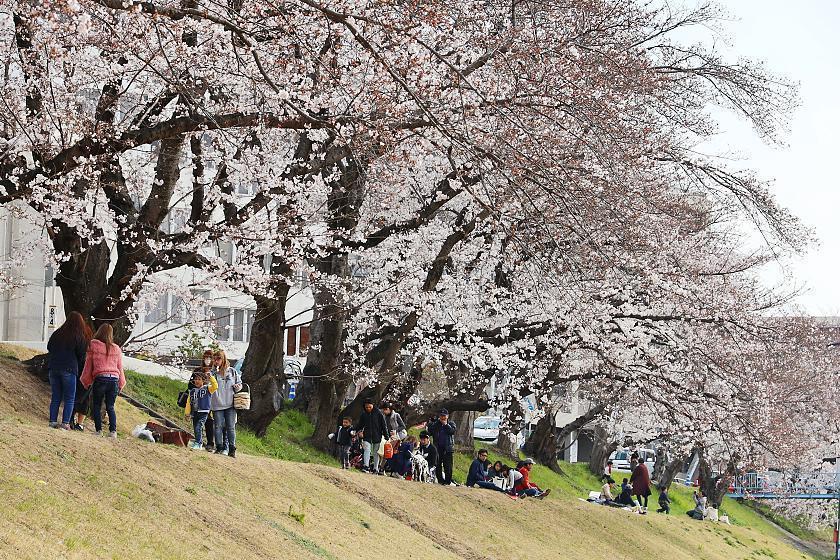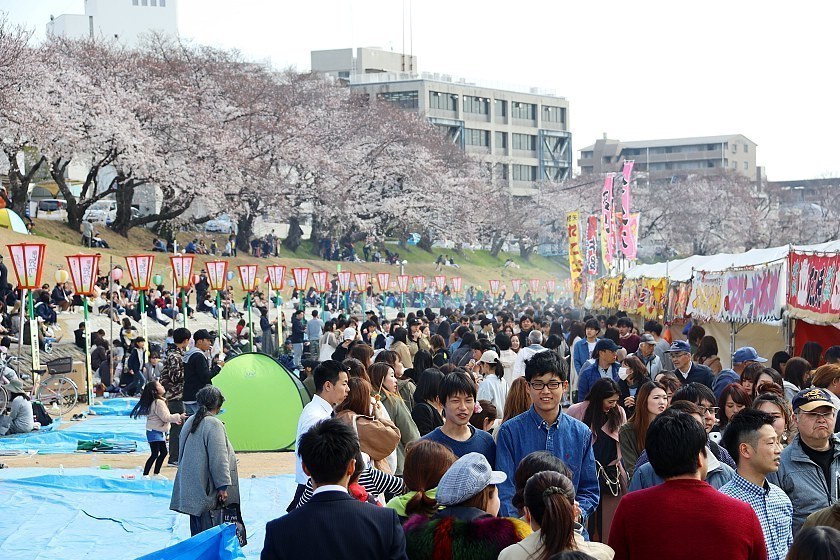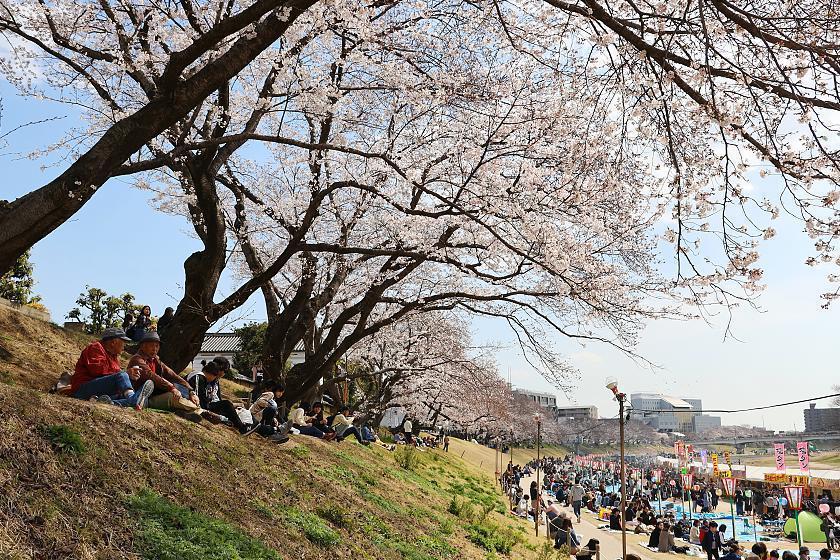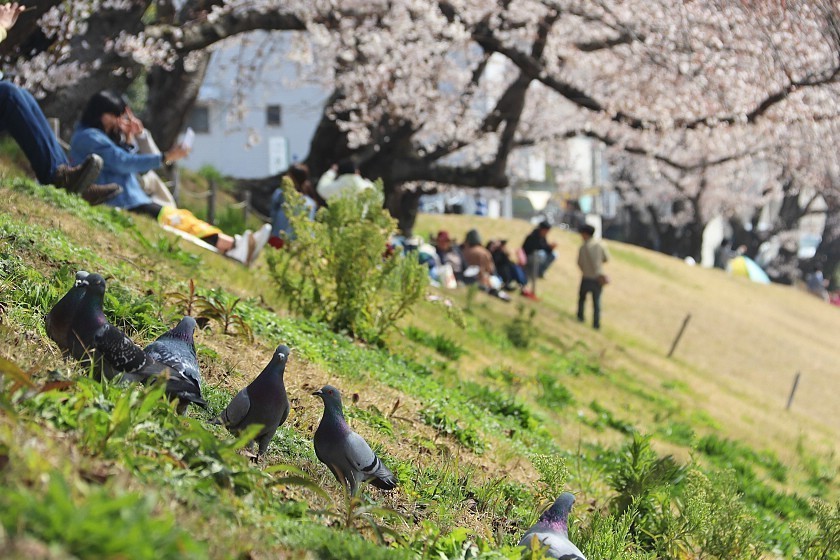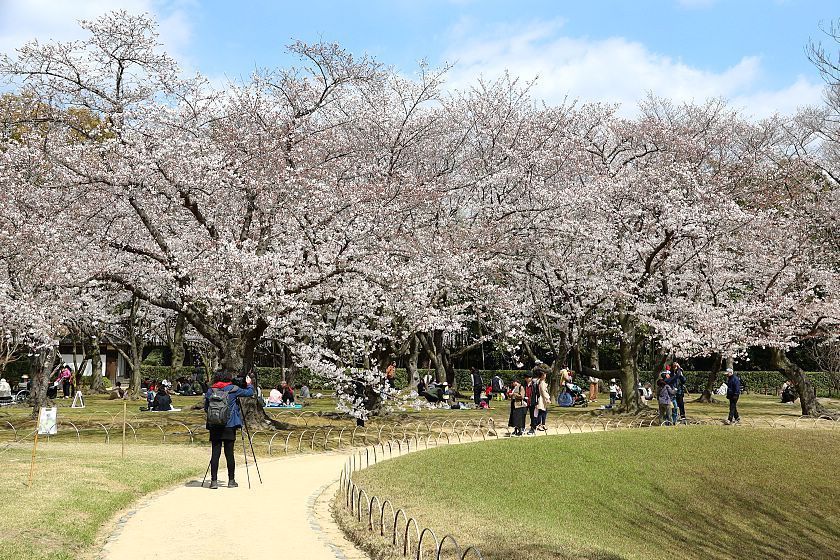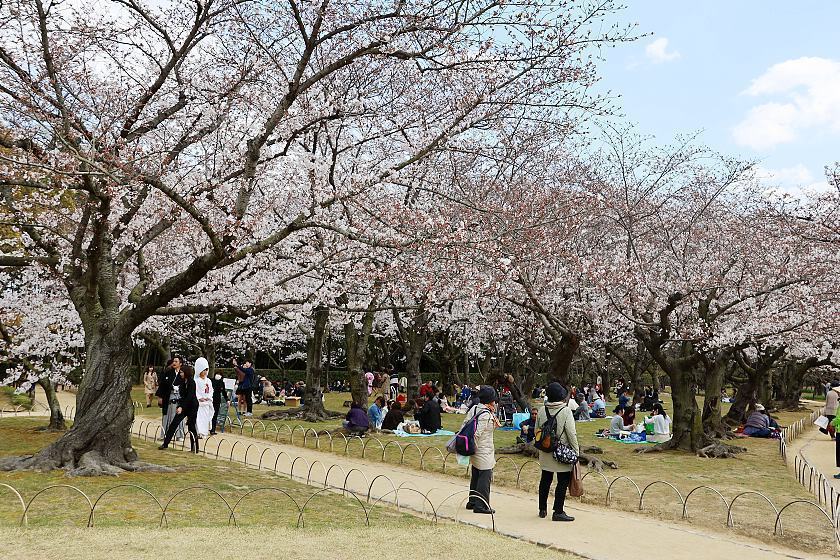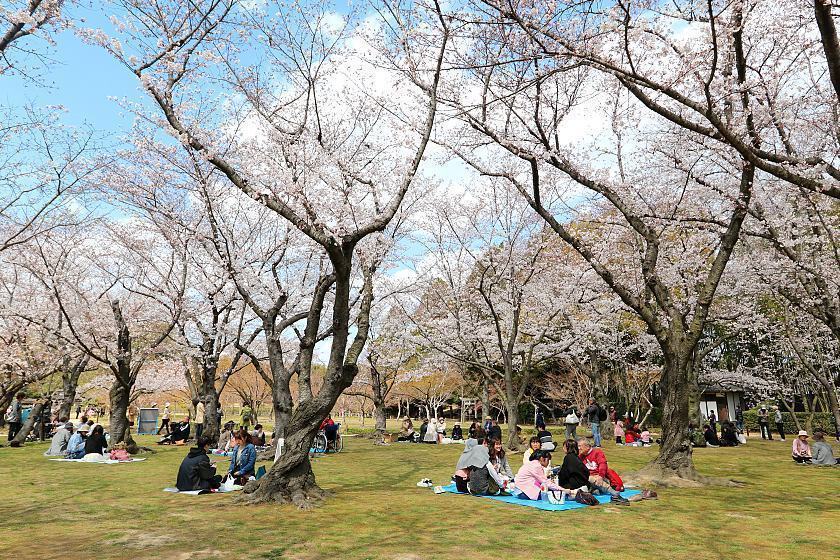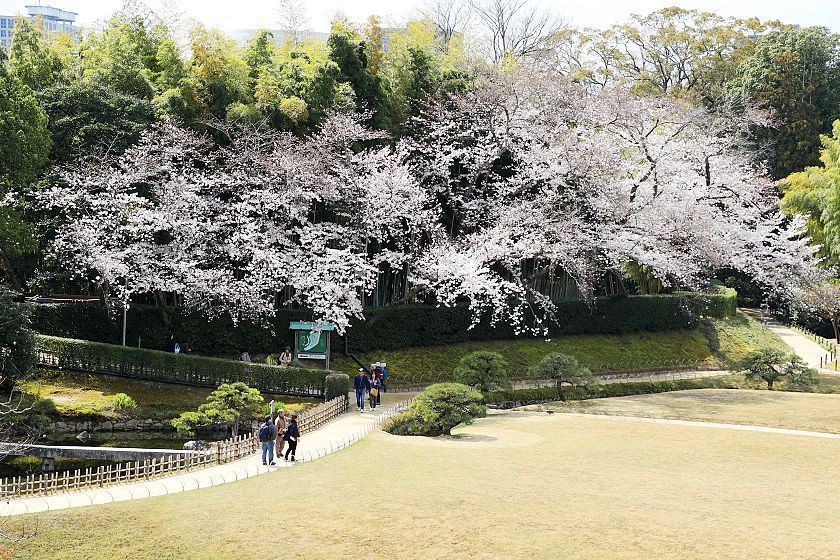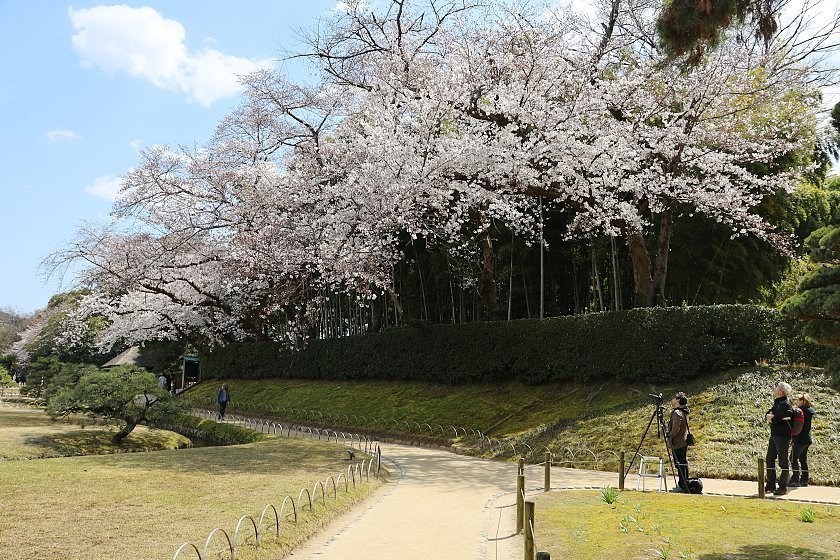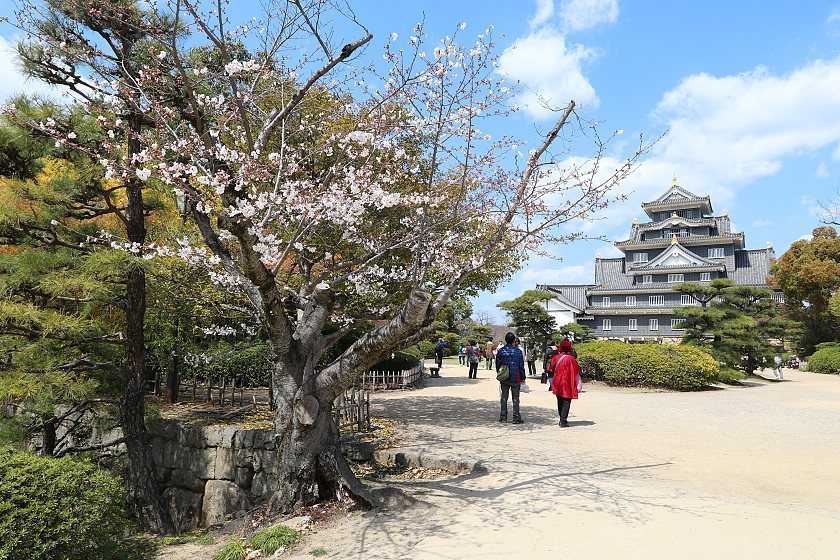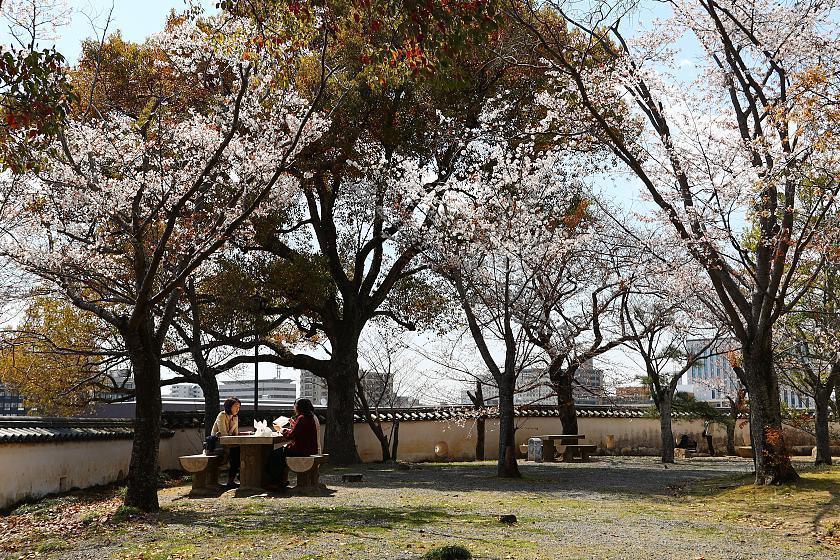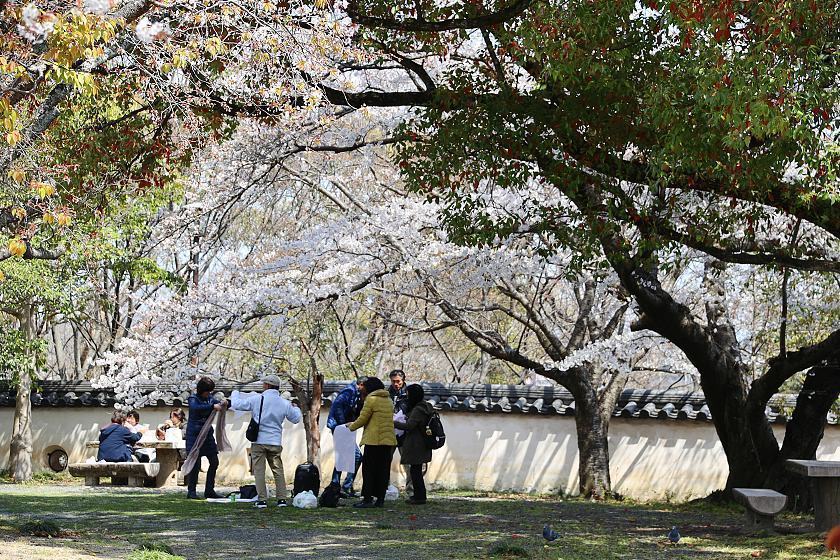 Questions? Ask in our forum.