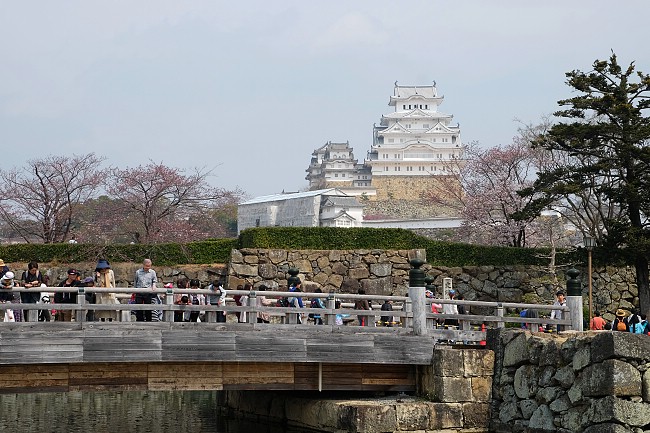 We've now reached the point in the season where most of southern/western Japan has entered the best period for viewing the cherry blossoms (which starts slightly before full bloom), and cities have started to pop over into full bloom one by one. Fukuoka, joined by Nagasaki and Matsue, were the first main season sites to reach full bloom on the 30th and were joined today by Gifu and Saga (at the time of writing).
Amid all this excitement, I headed over to check out the state of the blossoms at Himeji Castle. The massive white fortifications are widely considered to be the best surviving castle in Japan, and are both a national treasure and world heritage site. Around 1000 cherry trees are planted around the castle grounds, along the walls in the baileys and line the corridors that lead up to the keep. There are particularly many cherry trees planted around the public areas outside ticket gates, which make that area a popular spot for hanami parties and picnicking.
The cherry blossoms opened up around the castle on March 24th, five days earlier than average, but their progress stalled a bit due to slightly cooler weather that hit soon after opening. I would peg the blossoms to be at around 30% open today, although there were a few hotspots here of there that were probably closer to 40-50% open (speaking only of the Somei Yoshino trees as there were also several earlier blooming sakura trees at full bloom today). The blossoms looked like they will open quickly from here on out though, and may hit full bloom as early as Sunday.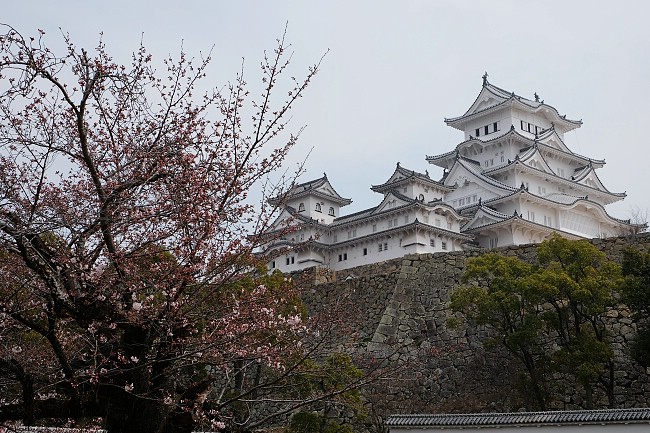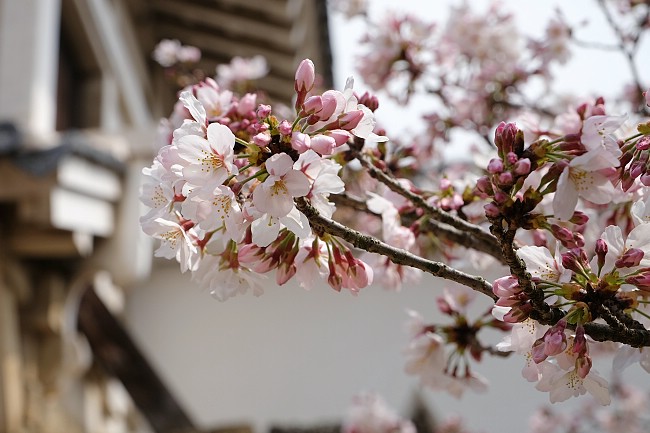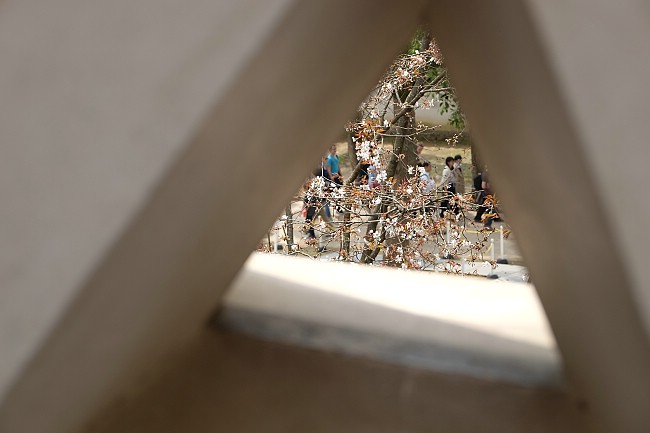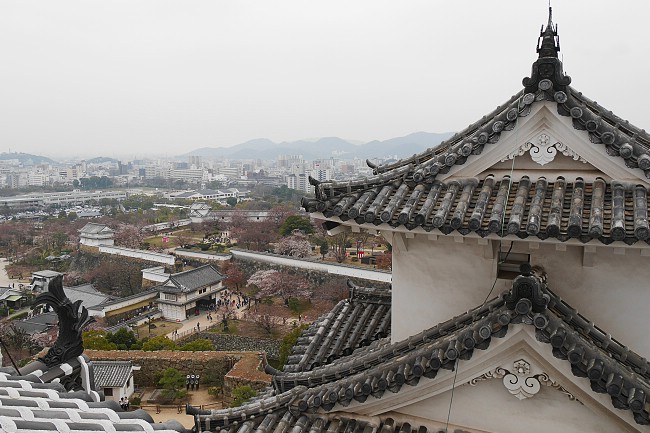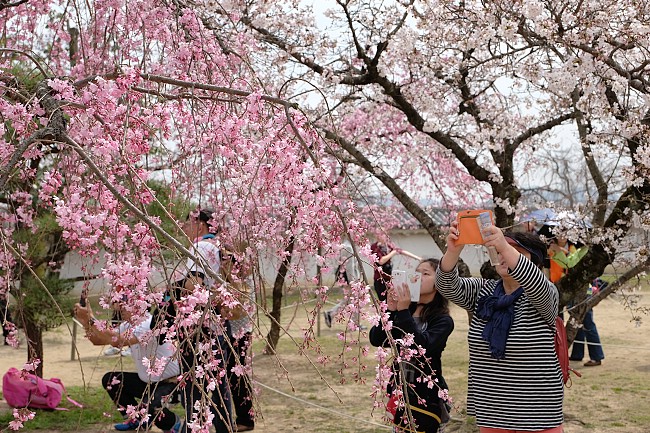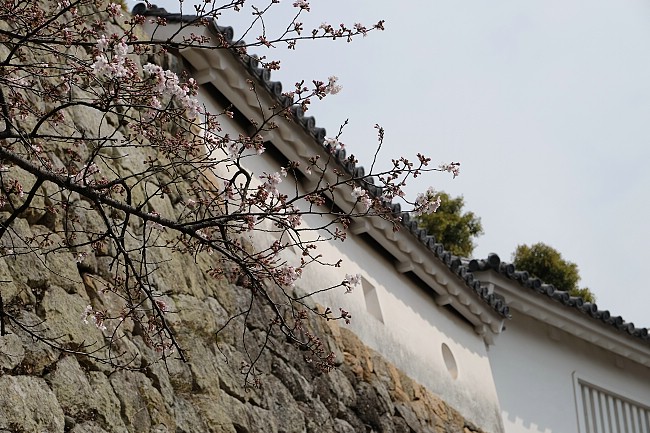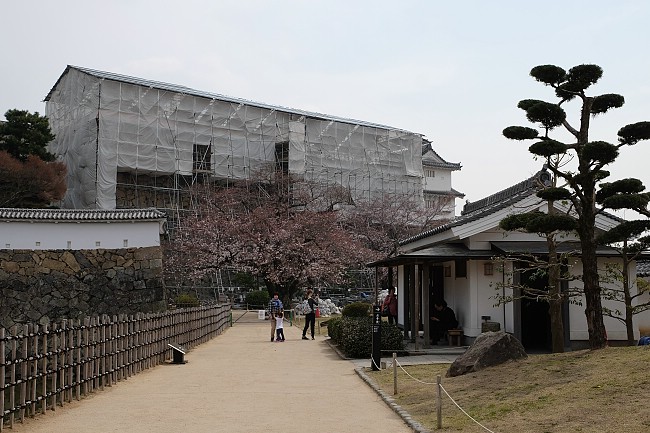 There are also a lot of cherry trees planted around the Nishinomaru area inside the paid grounds. These can be enjoyed while walking around the bailey, but most of the garden area, save the walking paths, was roped off to entry. However, there was a nice outdoor food stand there where you could grab a drink and sit and enjoy the blossoms. The Nishinomaru Garden will be lit up evenings through April 7th from 18:00 to 21:00 (entry until 20:30, admission free).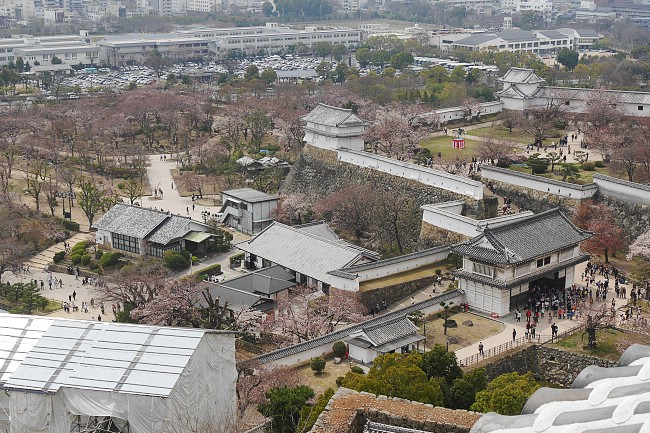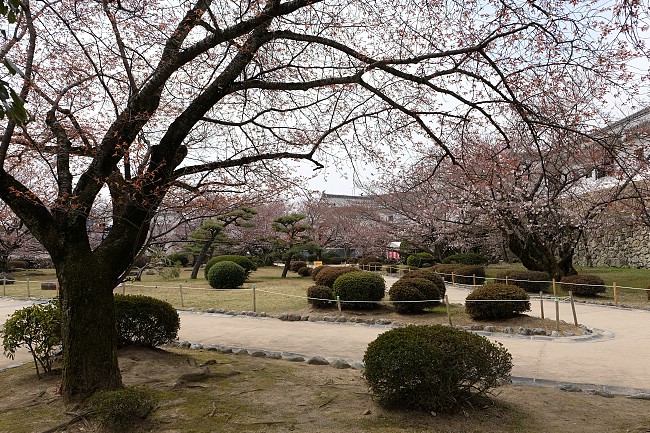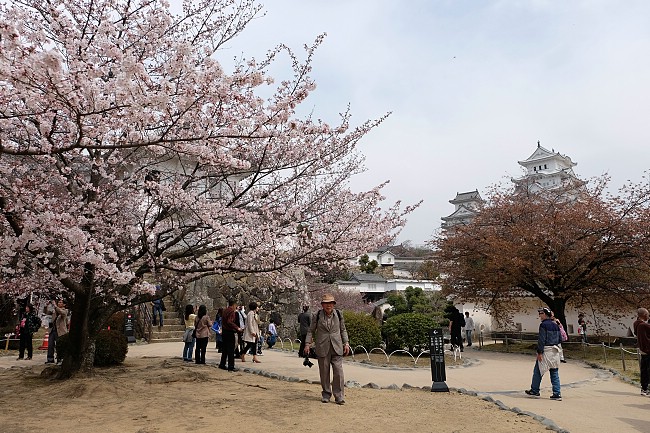 The Senhimebotanen garden outside the ticket gates is one of the more popular parts of the castle grounds to have cherry blossom viewing parties. Lots of revelers were out enjoying the good weather today.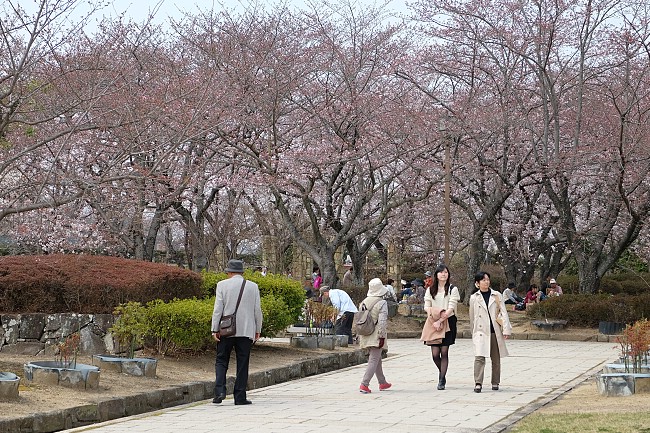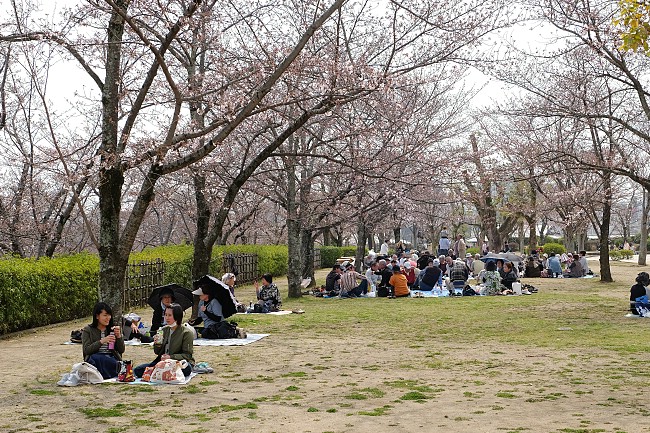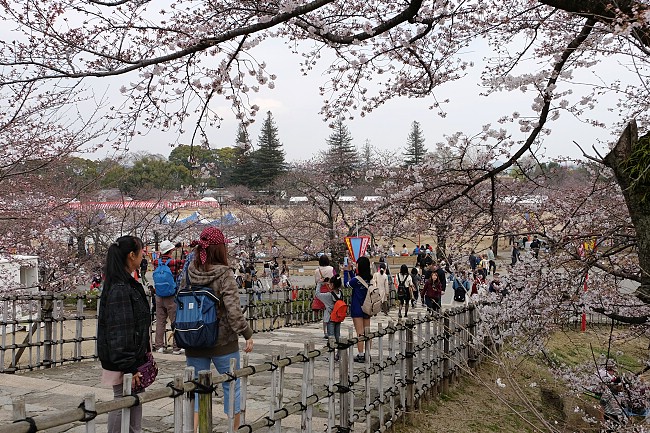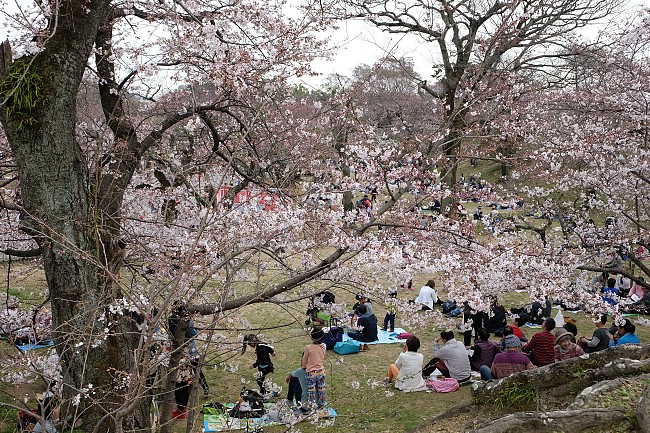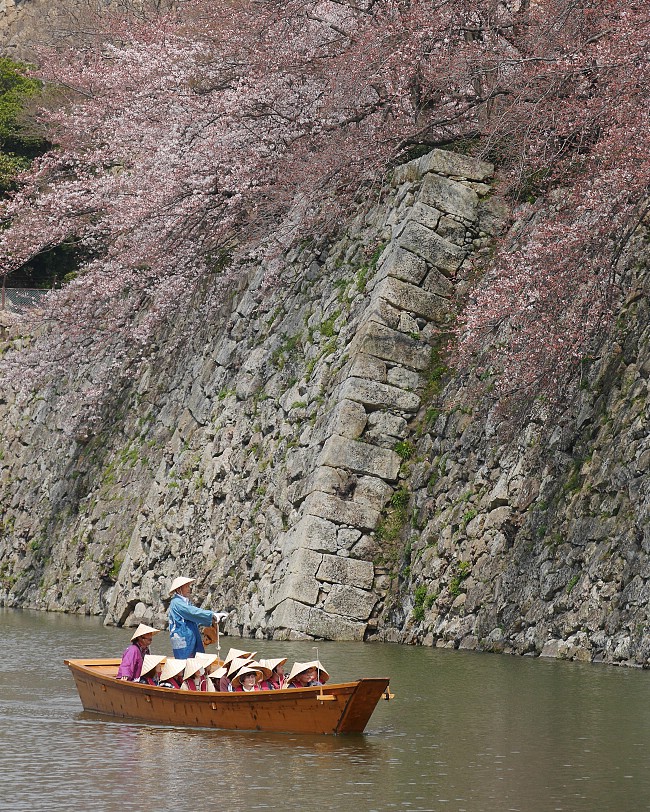 Questions? Ask in our forum.