Cherry Blossoms 2009: Fuji Five Lakes Report (4/16)
Cherry Blossom Report 2009
by japan-guide.com
This is the official japan-guide.com cherry blossom report for 2009. Please visit also our guide to cherry blossoms for more general information and forecasts.
2009/04/16 - Fuji Five Lakes Report

by schauwecker
Fuji Five Lakes
April 16, 2009 - full bloom
The Fuji Five Lake region offers the spectacular opportunity of viewing cherry blossoms in combination with Mount Fuji. Lake Kawaguchi is particularly popular, not only because it is the easiest accessible of the five lakes, but also because there are quite a lot of cherry trees planted along its shores.
Many trees around Lake Kawaguchi are currently in full bloom, especially the Somei Yoshino trees with their particularly beautiful, intense appearance. There are also many trees of the Yamazakura variety, which tend to be somewhat more advanced than the Somei Yoshino, starting to drop considerable numbers of petals.
The best time to view and photograph the cherry blossoms around Lake Kawaguchi is in the early mornings. Visibility tends to be better in the mornings than later during the day, and it is not unusual for Mount Fuji to hide itself in clouds even on sunny days. Furthermore, mornings come with more favorable light conditions for photo taking.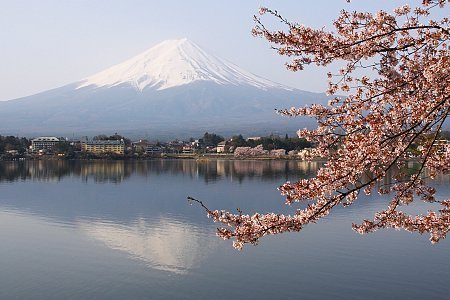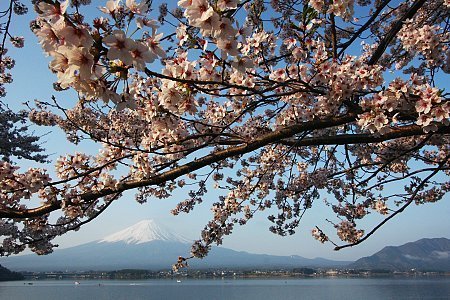 Questions? Ask in our forum.