Hirosaki: Petals Starting To Fall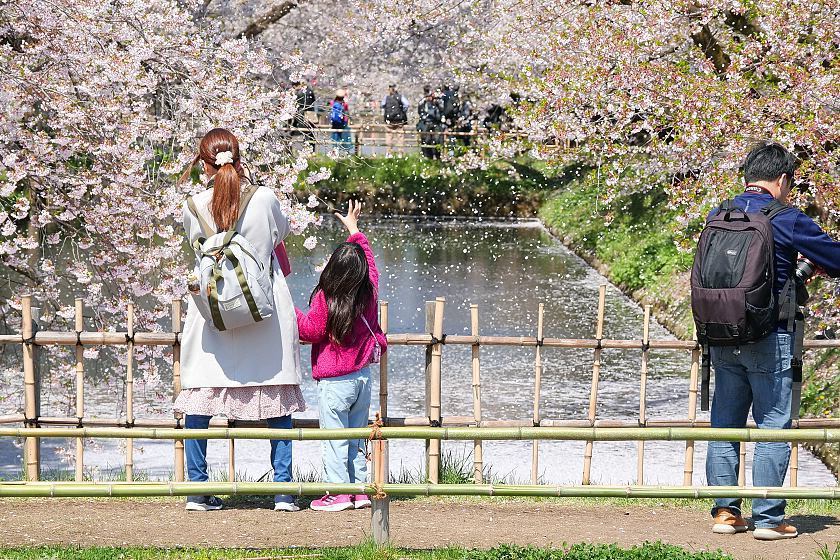 On Japan's main island, Honshu, the cherry blossom season has come to an end in all but the most northern areas. Last week on Thursday, Joe visited Hirosaki Castle and found that full bloom had arrived. Similarly, on Friday he was in Kakunodate where he also reported that the area was in full bloom. The northern island of Hokkaido has also started to see some flowers. Last Wednesday both Sapporo and Hakodate officially declared that blossoms had opened. Yesterday Obihiro announced the same thing, as did the port city of Muroran today.
For one last time this season, today I visited Hirosaki in Aomori Prefecture to check on the state of the blossoms. Hirosaki Castle is one of the twelve remaining original castles from the feudal era. The large castle grounds have over 2500 cherry trees and are renown as one of Japan's best cherry blossom spots. Large crowds turned out this afternoon to admire the petals and almost every lawn was covered in groups having blossom viewing parties (hanami).
Blossoms in various sections of the grounds were at different states, however throughout the park whenever a strong breeze would blow, a flurry of petals would swirl through the air. The trees along the outer moat were already half bare, however the petals had collected on the water's surface creating the iconic scene of a petal-filled moat for which Hirosaki Castle is known. A majority of the classic Somei Yoshino variety of trees throughout the inner grounds were starting to lose petals but were still attractive. The many pink weeping Yaeshidarezakura trees around the castle keep were still beautifully at full bloom. Blossoms along the Sakura Tunnel still had about 80 percent of their petals. Many people had rented row boats and were paddling around the West Moat, however petals along the far west path were over half-way gone.
I'm afraid the rain that's predicted for tomorrow and Wednesday evening may bring down a good number of blossoms throughout the park which are nearly ready to fall. This may put an end to the best viewing period. However, the weeping trees near the castle keep will likely look good at least until the weekend. Also, the cherry blossom festival will continue through May 6 and illuminate what flowers remain from 18:30 to 22:00 each evening.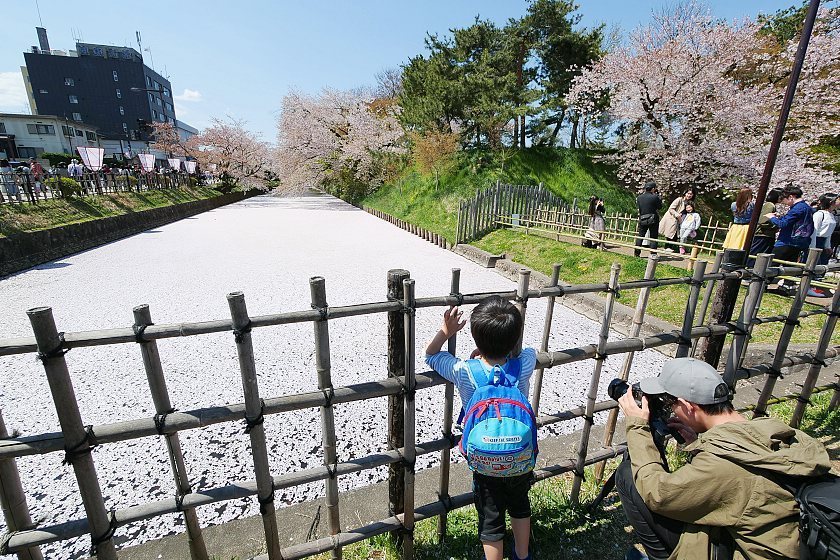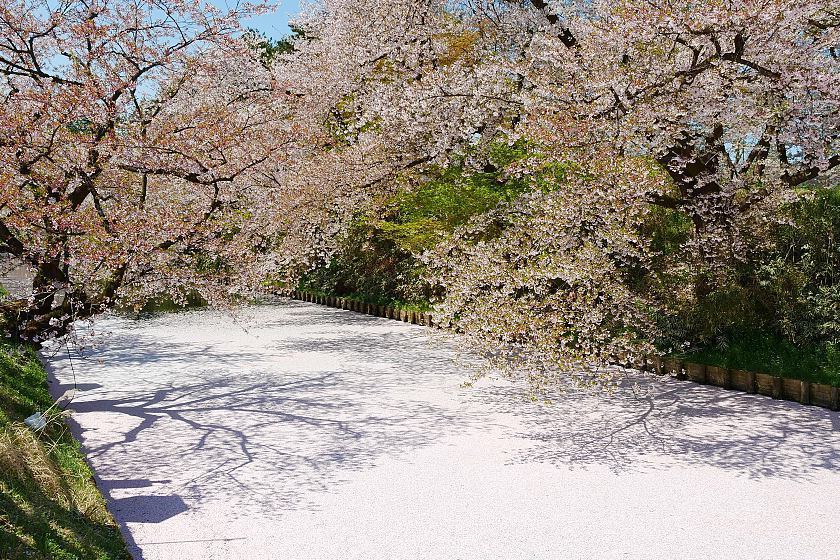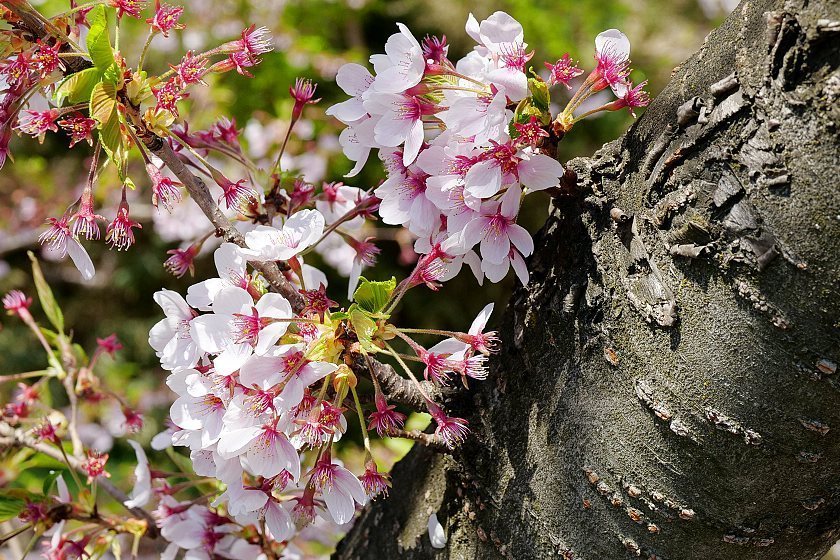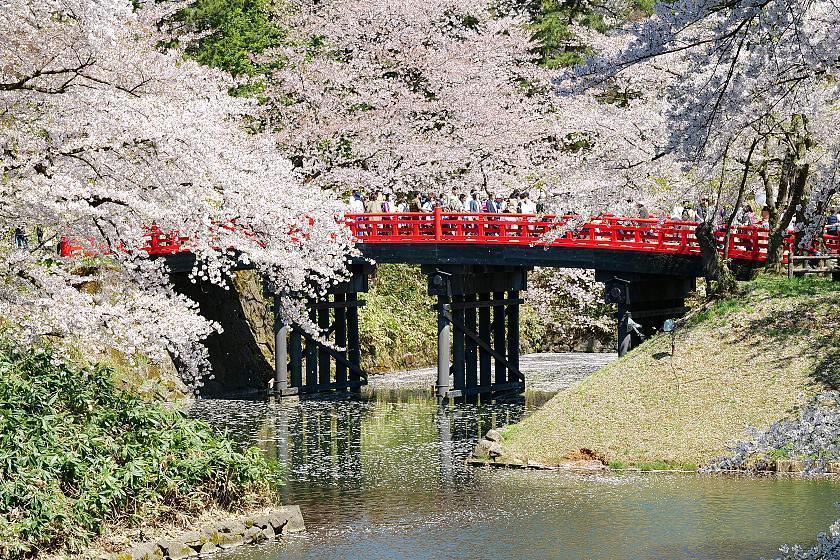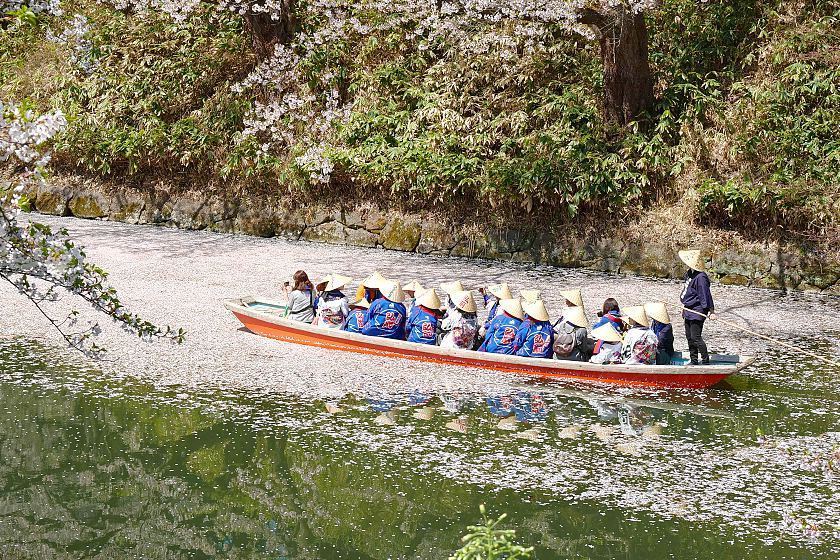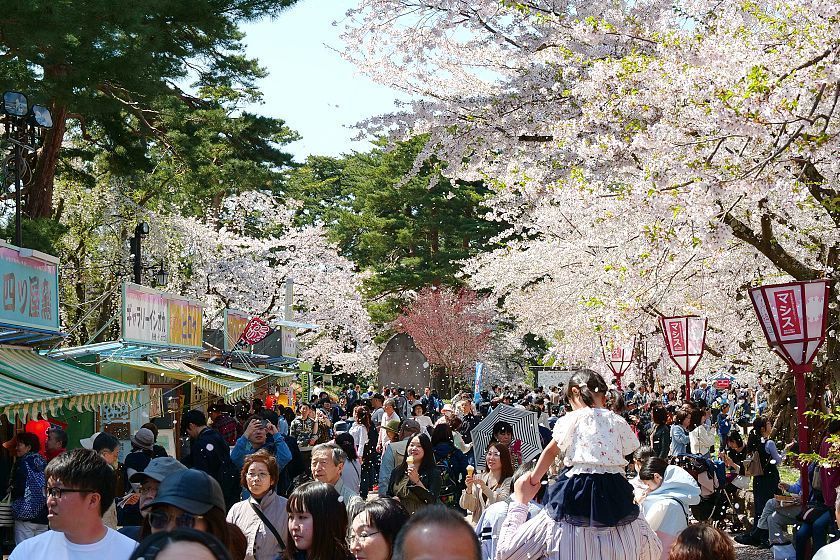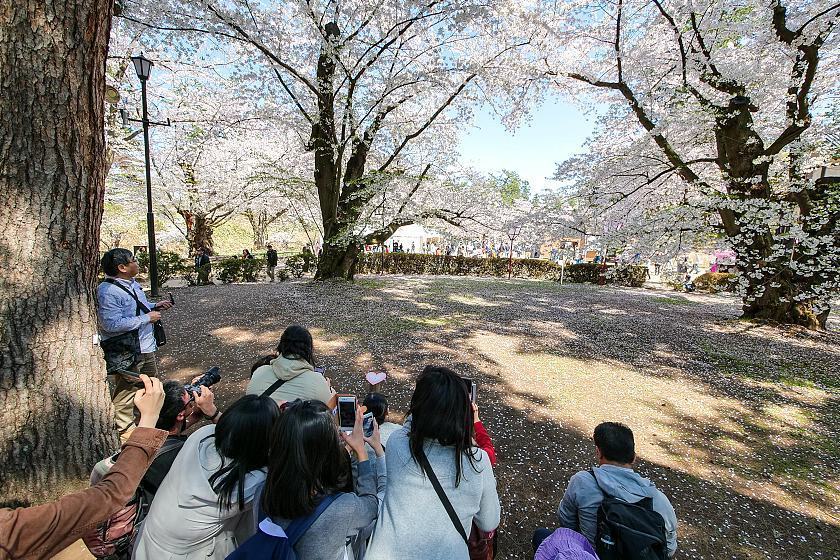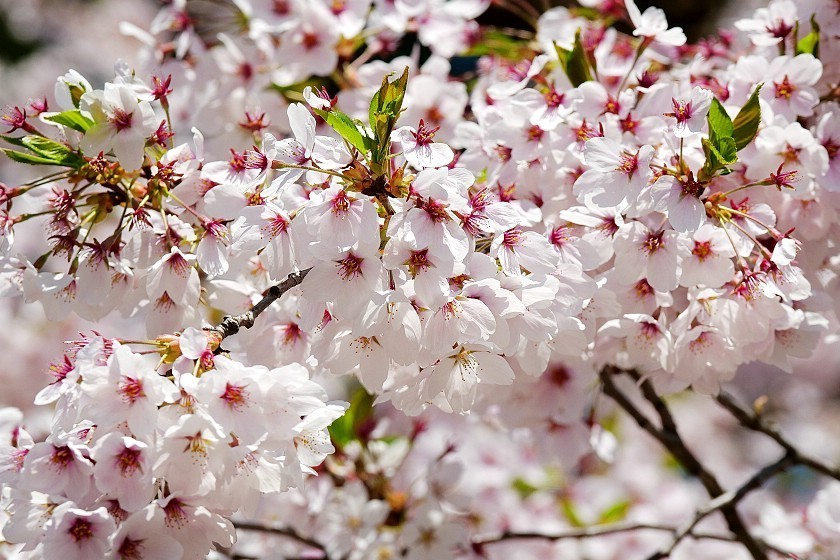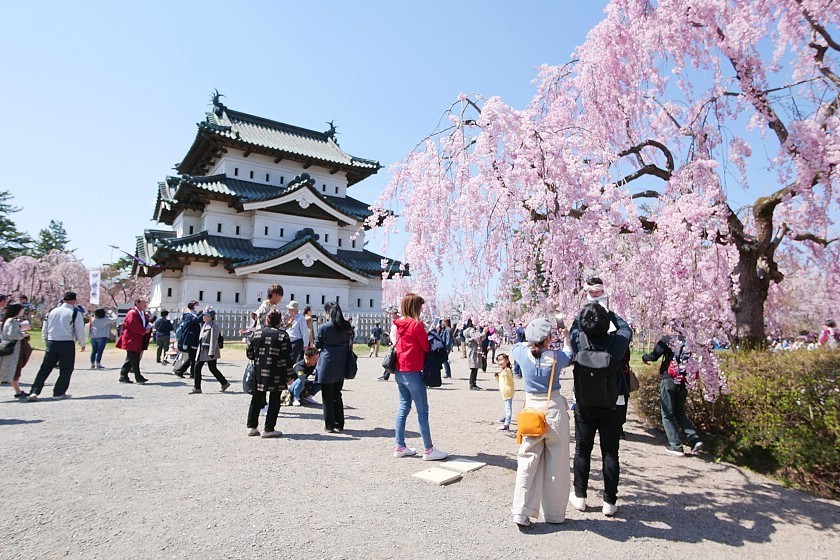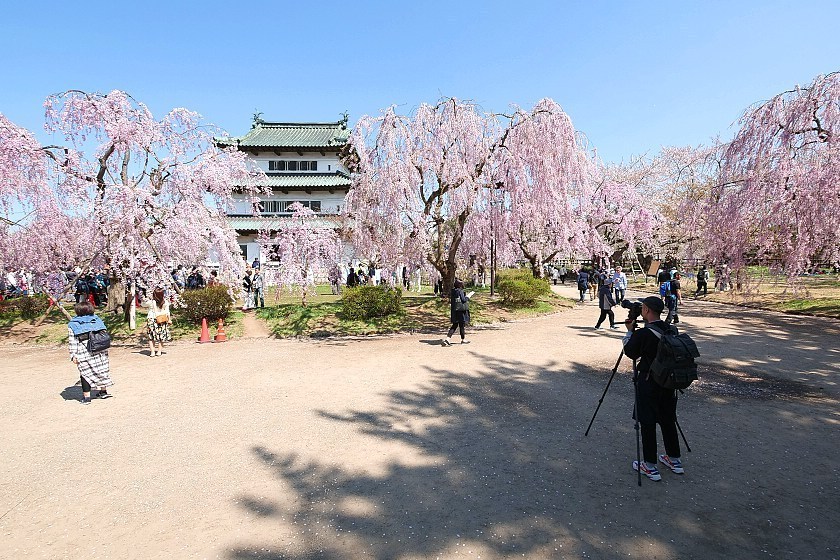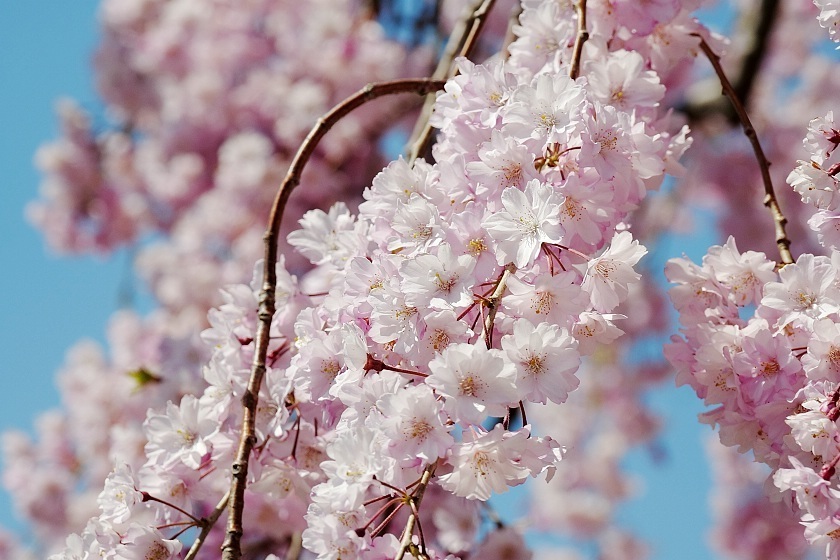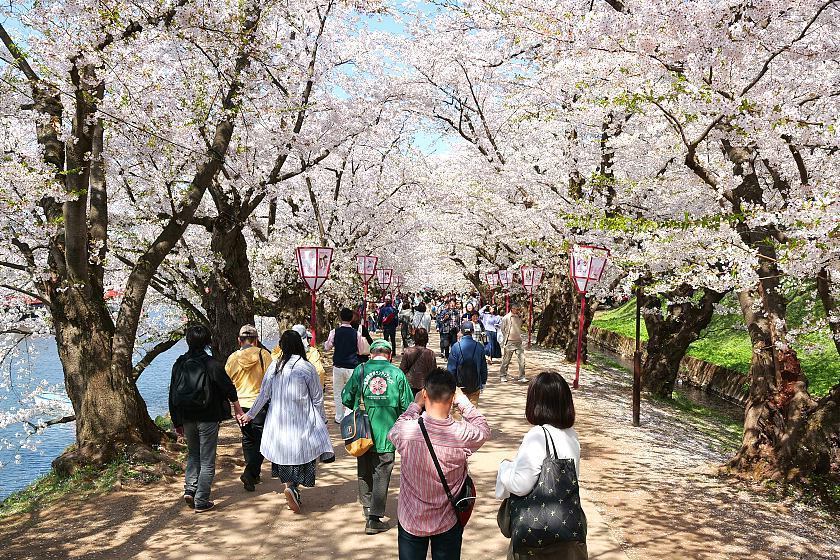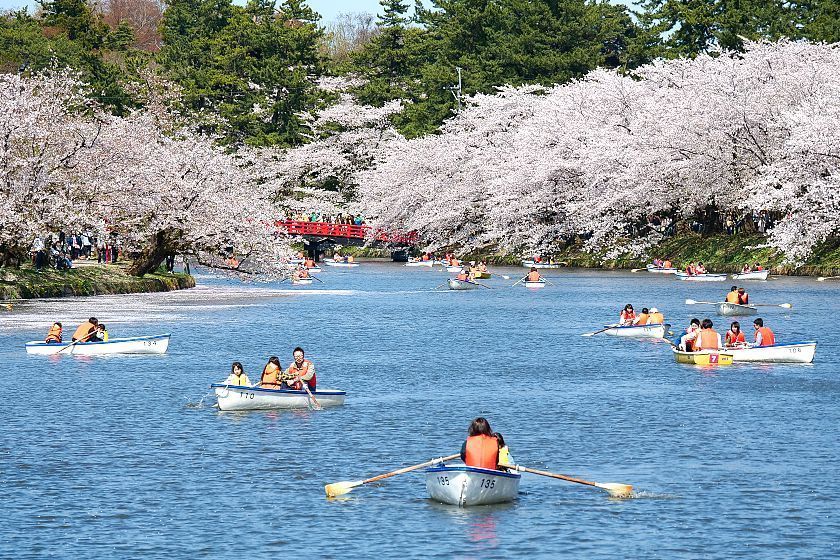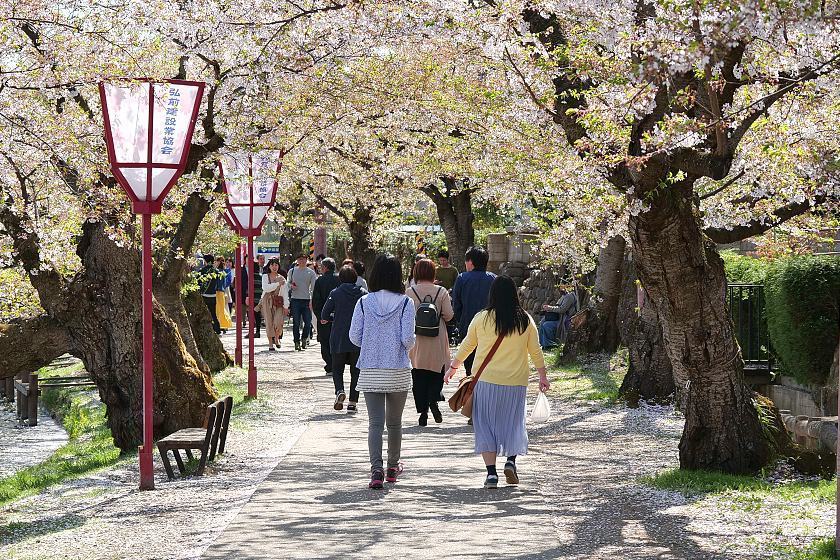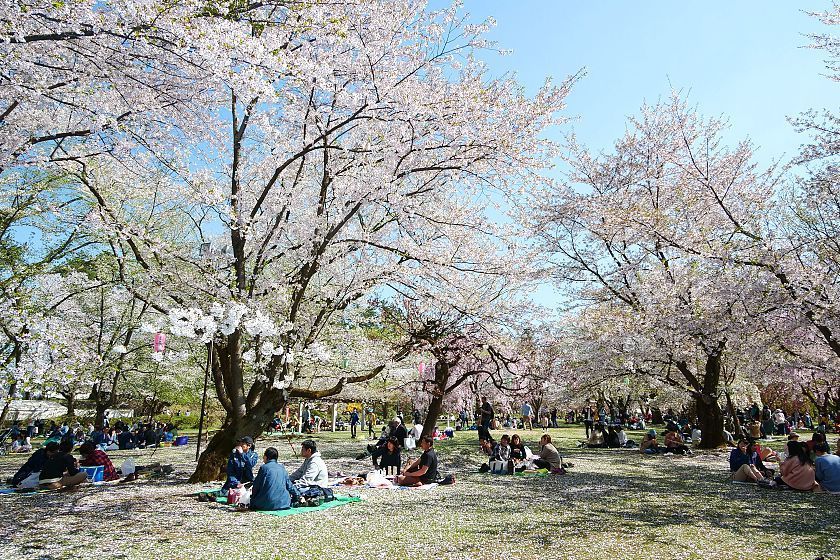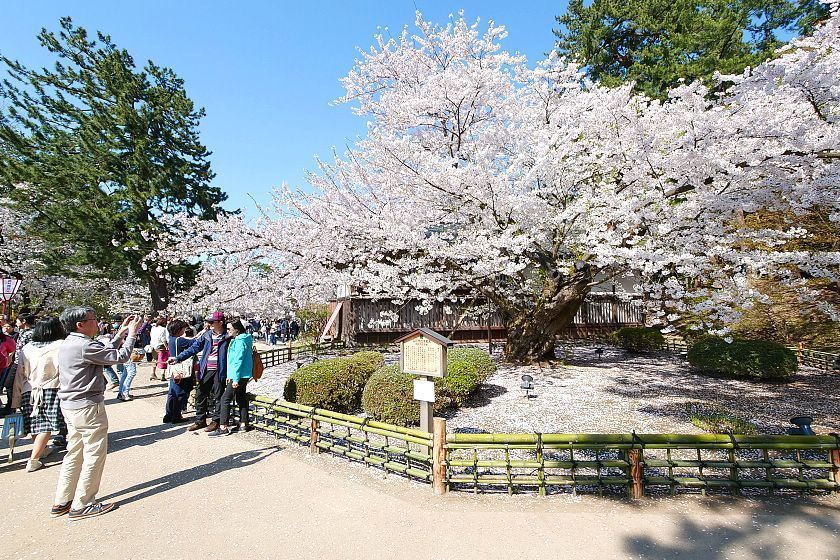 Questions? Ask in our forum.