Aizu: Approaching Full Bloom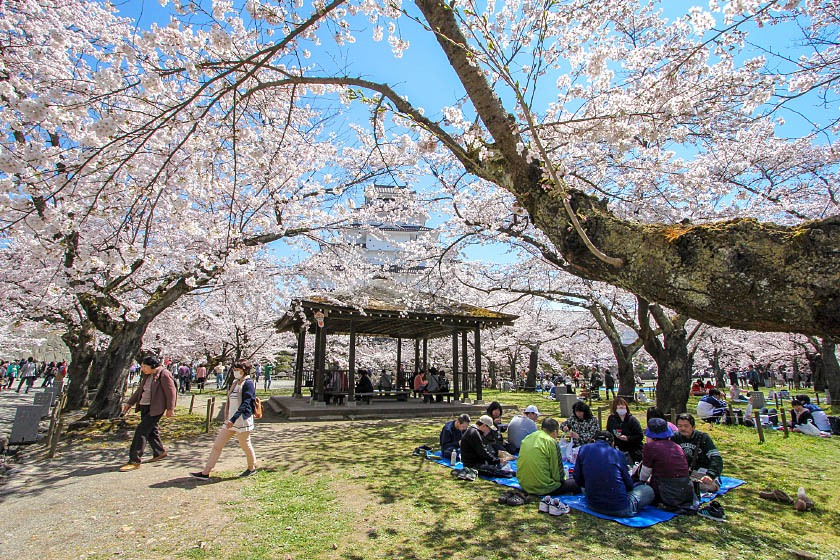 With the cherry blossom season finishing up in southern and central Japan, the blossom front has now moved into northern Japan and areas with higher elevations as parts of the Tohoku Region and places like the Mt. Fuji area are at or reaching their best viewing this week. While the season in far northern prefectures like Aomori and Hokkaido is still a week or two away, southern Tohoku is where to see the sakura (cherry blossoms) at their best this week.
After finding Sendai approaching full bloom last Friday, I headed today to Fukushima Prefecture to the lovely Aizu region to check on the state of the blossoms there. Today I found the blossoms here nearing full bloom. If the mild weather forecast holds true, I expect the blossoms here should likely be at their best viewing through most of next week.
Today I visited Tsurugajo (Tsuruga Castle), Aizu's most famous attraction and home to around 1000 cherry trees that surround the uniquely red-tiled main keep. Walking around the castle grounds, I found the trees nearest to the keep itself were pretty much at full bloom, and attracting hundreds of flower-watchers and picnickers in today's beautiful weather. The blossoms on the trees around the moat, though, were still opening and looked to be another several days out before reaching full bloom.
If the weather holds, thanks to the spread of the trees' blooming ranges here, the blossoms will probably be quite nice through the weekend and into next week.
In addition, a nighttime illumination is now being held each night through May 6 until 21:00 while the blossoms are at their peak (then until 20:00 after that until May 6).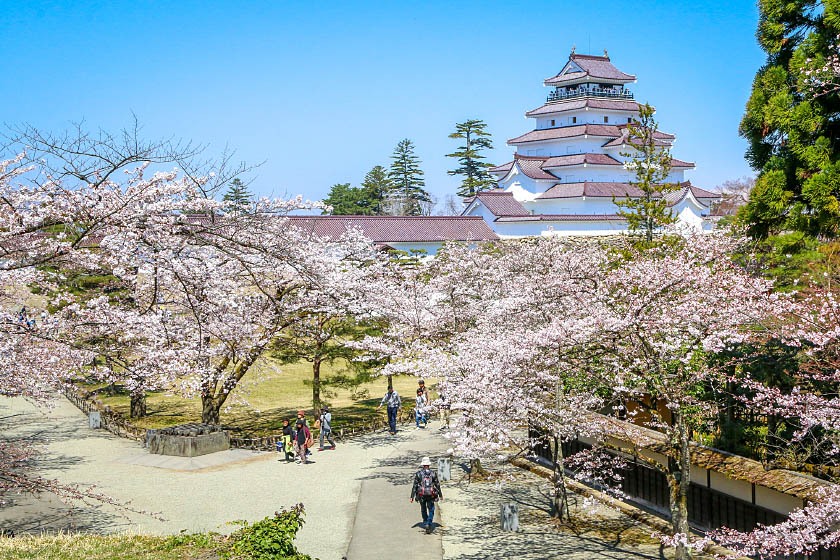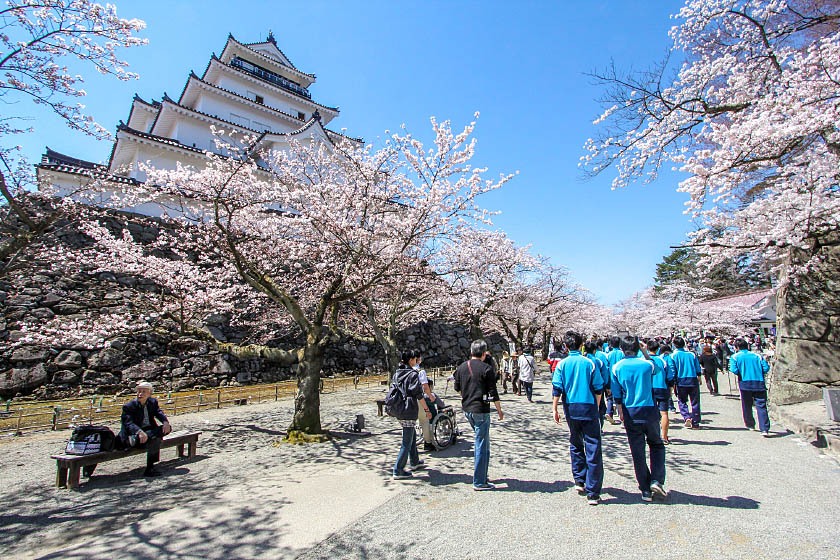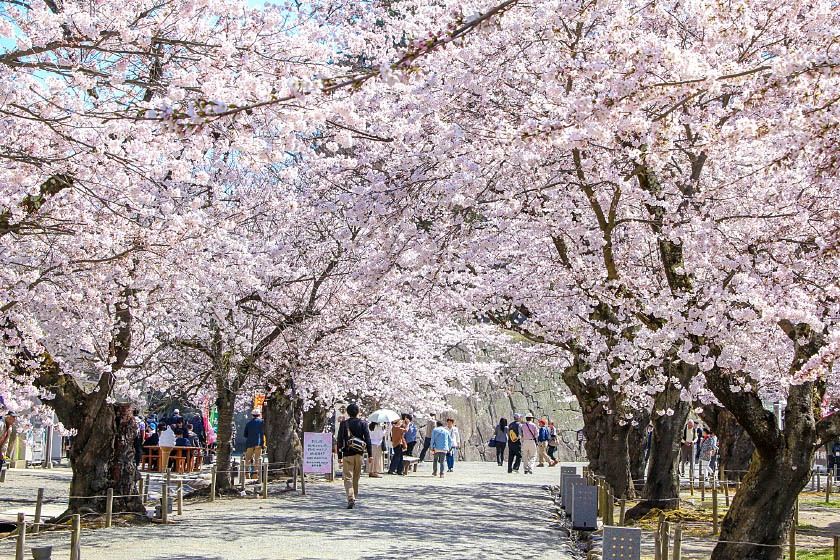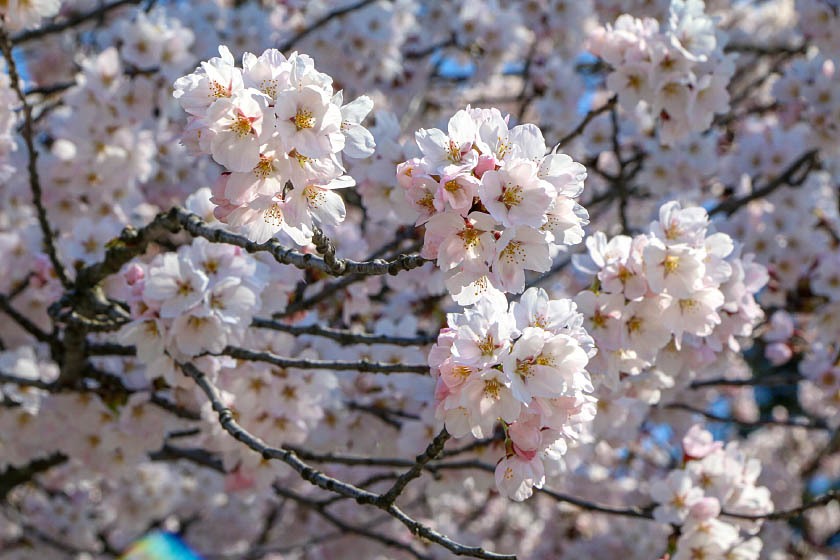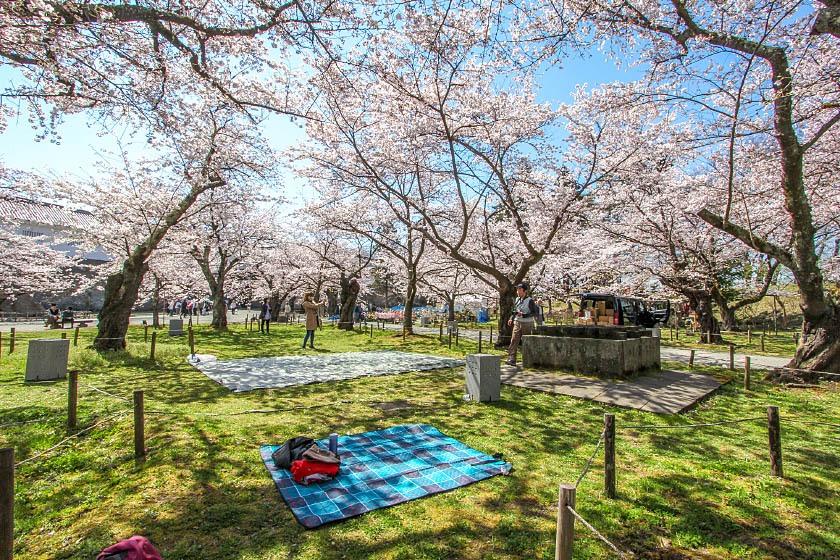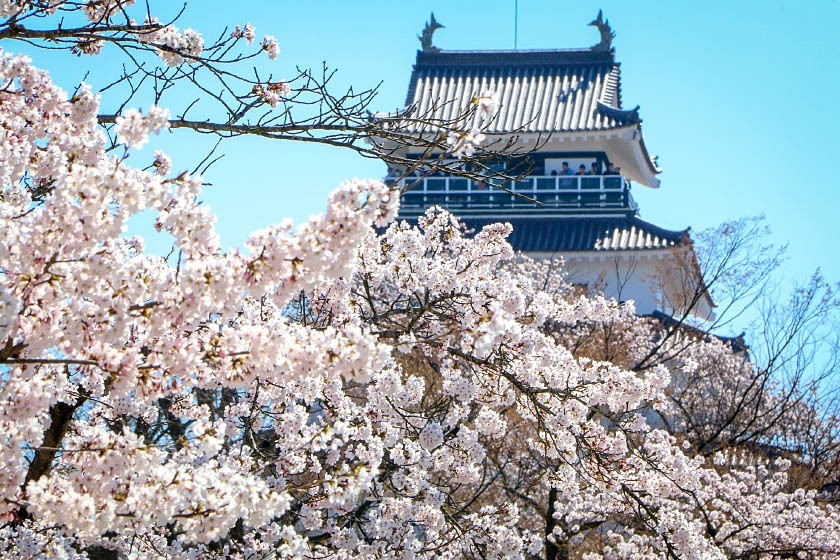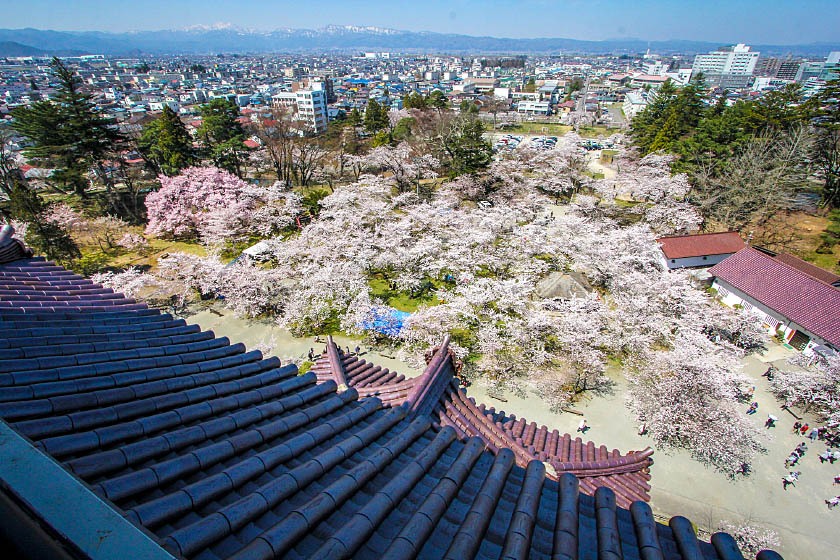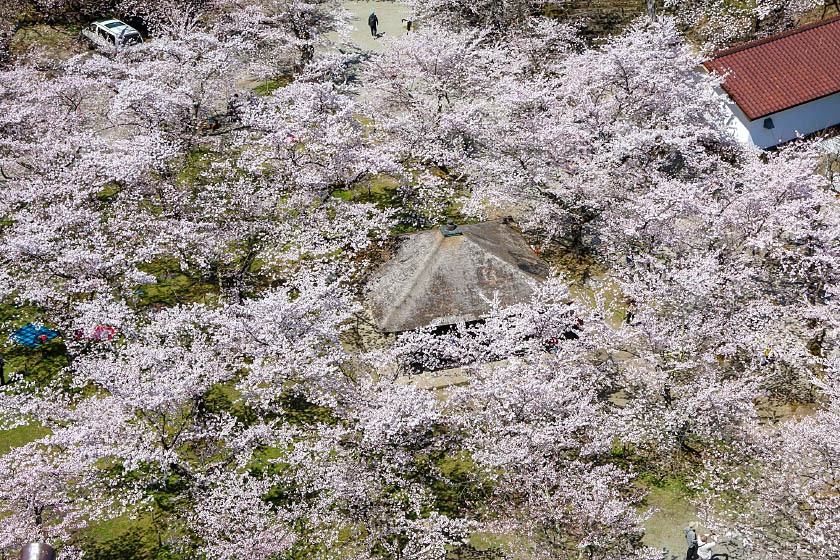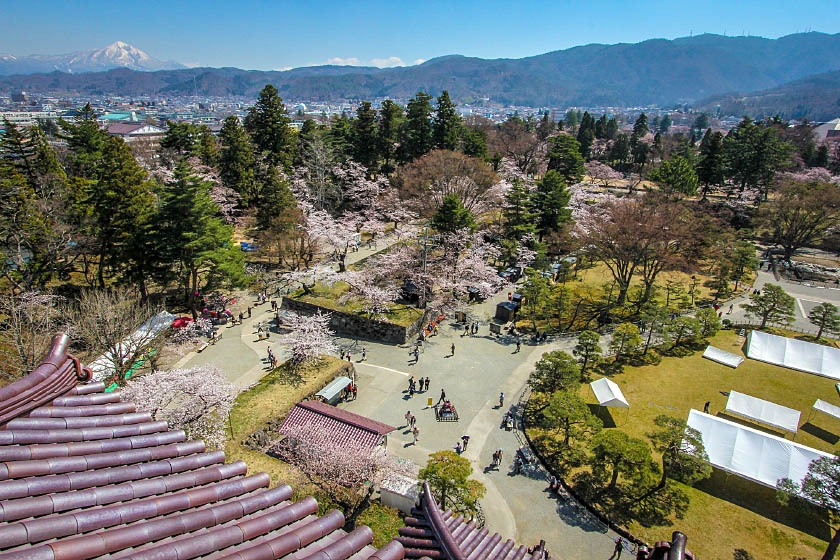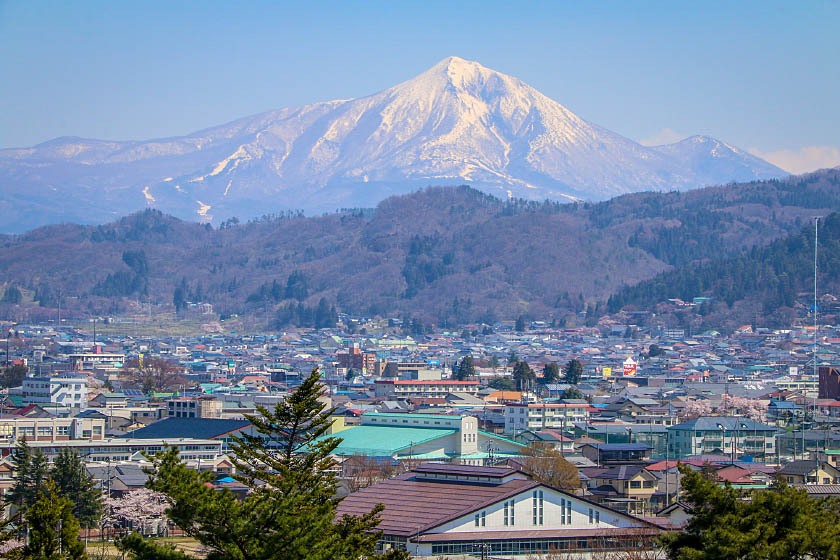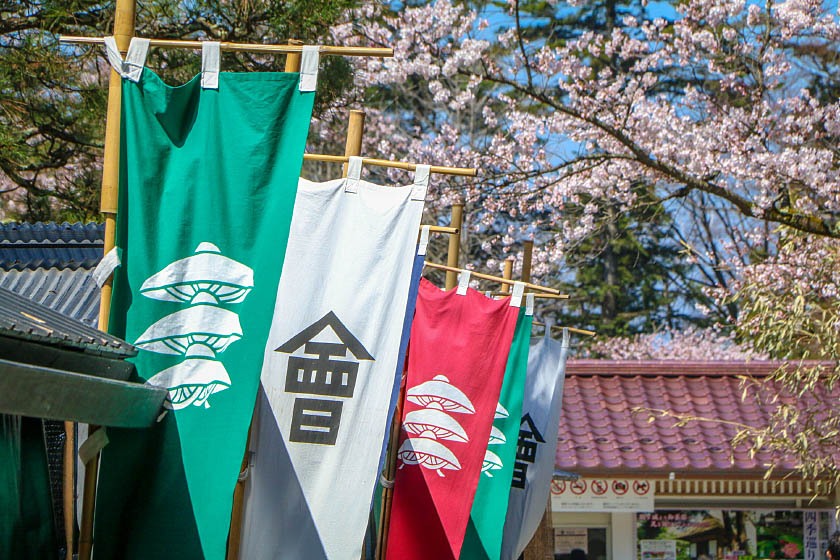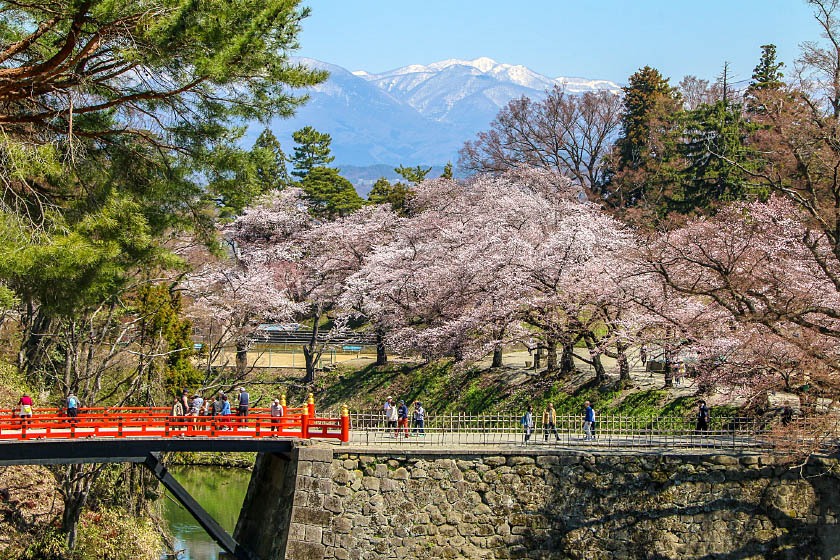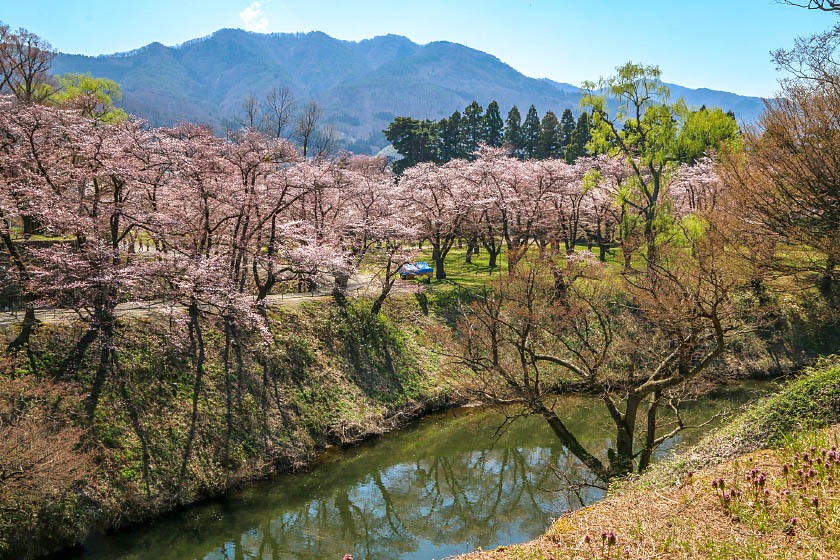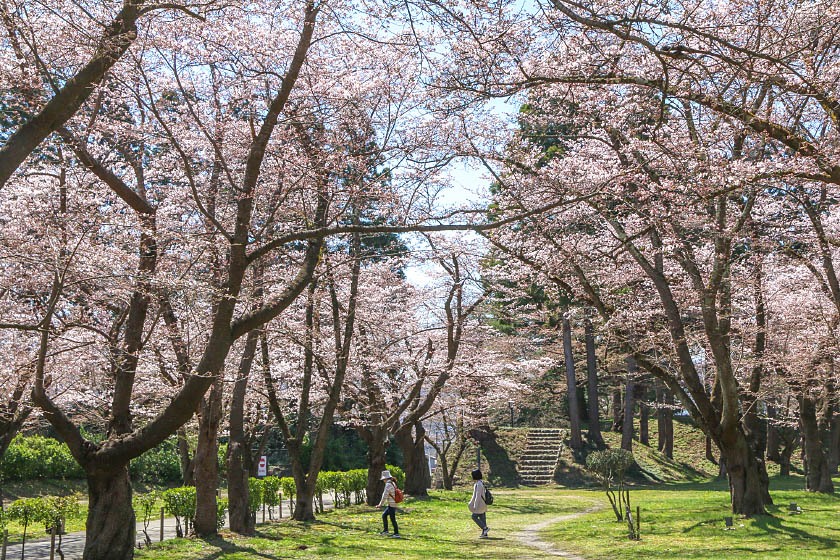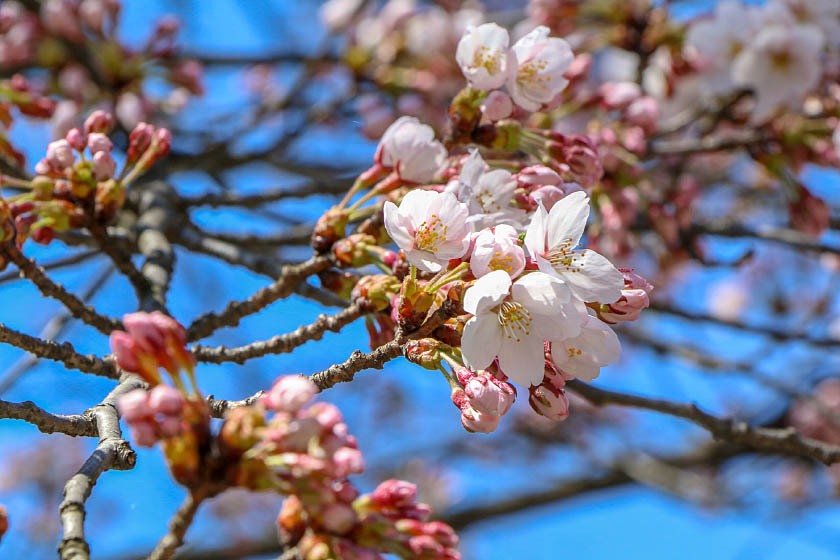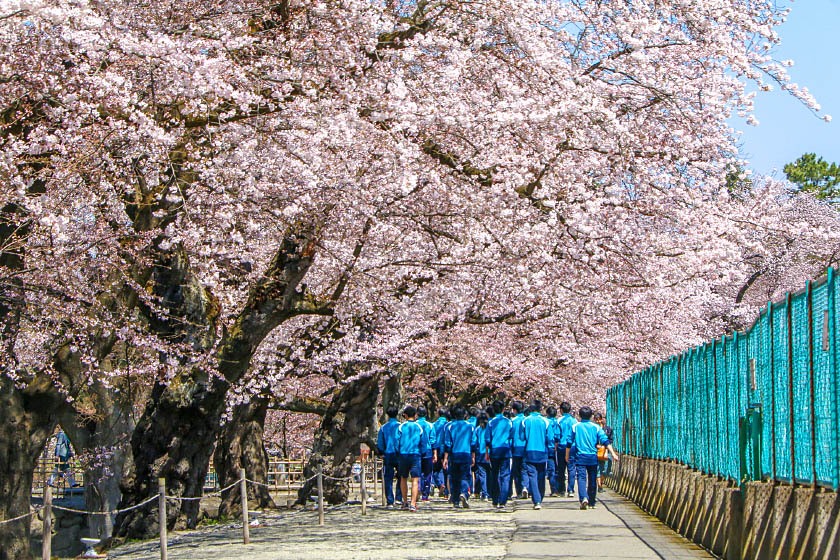 Questions? Ask in our forum.