Himeji: Approaching Full Bloom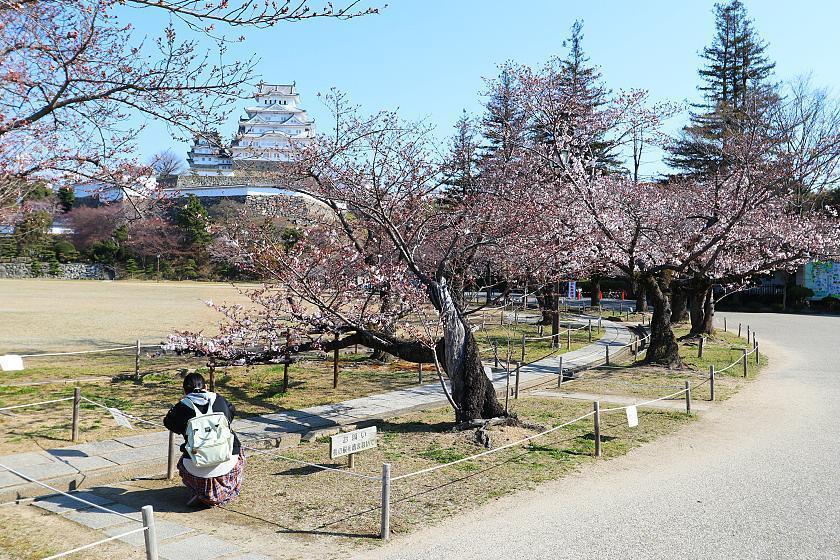 As we enter the middle of the first week of April, the cherry blossoms across southern Japan are starting to look their best. Yesterday Raina reported that blossoms in Iwakuni and Hiroshima are now entering their best viewing periods and the blossoms on Miyajima are now at full bloom. Also yesterday it was officially announced that Gifu is now at full bloom. For those in southern Japan, this weekend is shaping up to be the best time to have a cherry blossom viewing party (hanami) and admire the petals.
Today I visited famous Himeji Castle to check on the state of the season there. Himeji Castle is a national treasure, world heritage site, one of only twelve original castles left in Japan, and considered to be the country's most beautiful castle. The castle grounds are especially popular during the cherry blossom season containing a large number of trees for visitors to enjoy. Two free areas where cherry trees can be found are the third bailey "Sannomaru" and Senhime Botan Garden. There are also more cherry trees in the paid area beyond the Hishi Gate in the western bailey, Nishinomaru.
On my visit this morning I discovered that a majority of trees around the castle grounds were displaying about half their blossoms. A small number of trees on the terrace just below the castle were already at full bloom. Based on the conditions of the blossoms I saw today as well as the warm weather forecast for the upcoming days, I predict the best viewing period at Himeji Castle to start within the next two days and continue until the end of next week.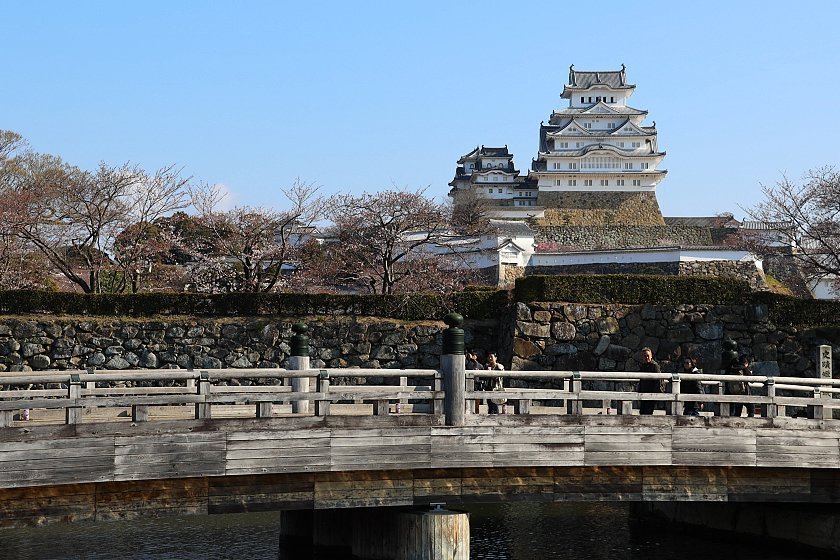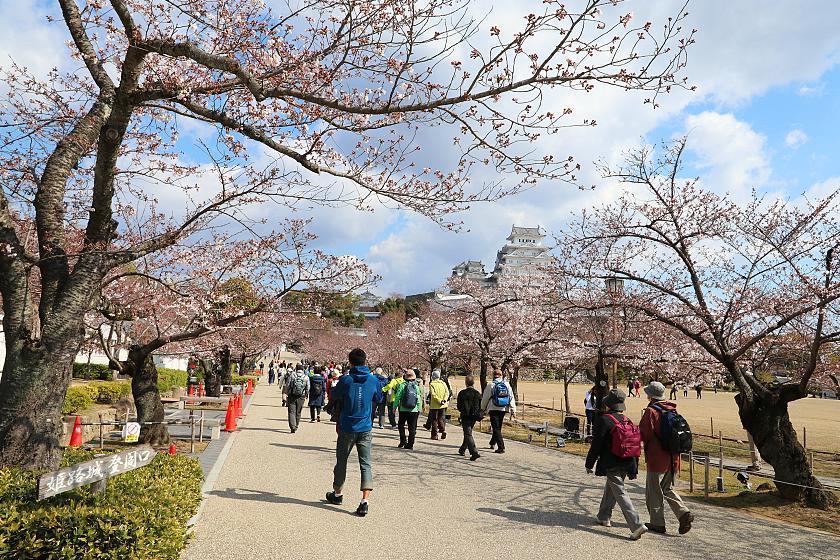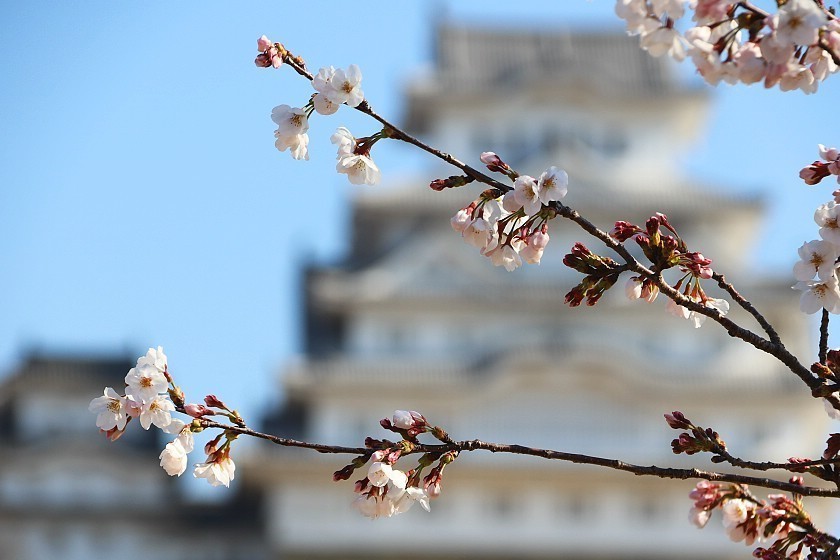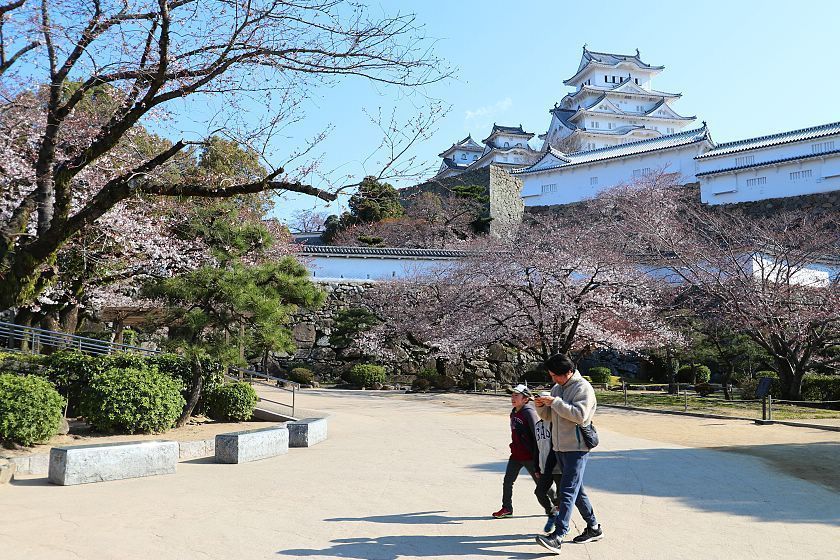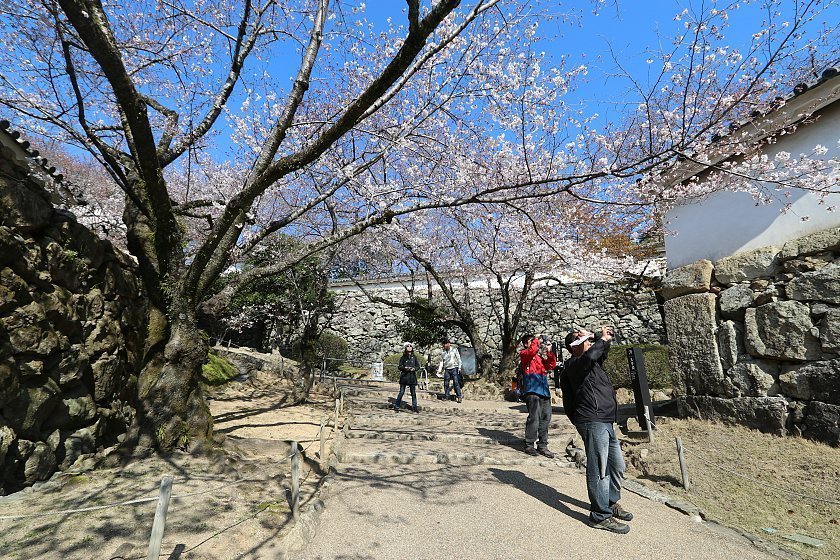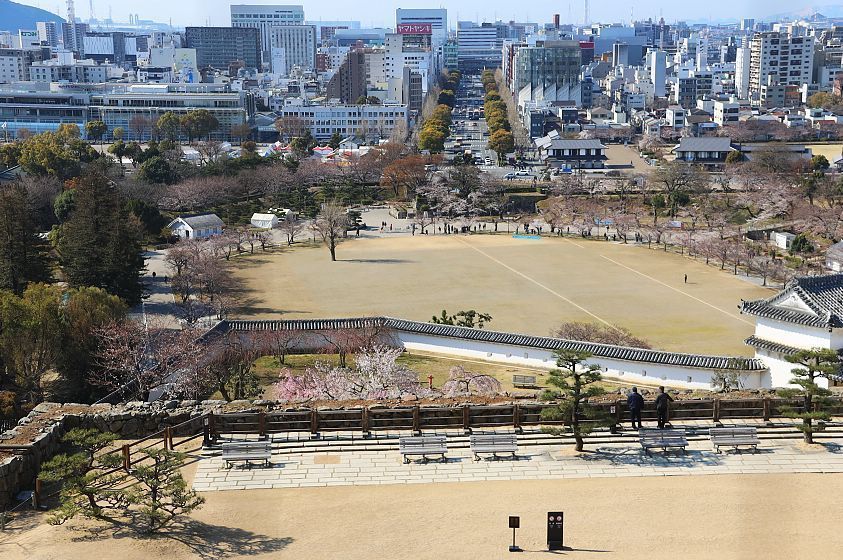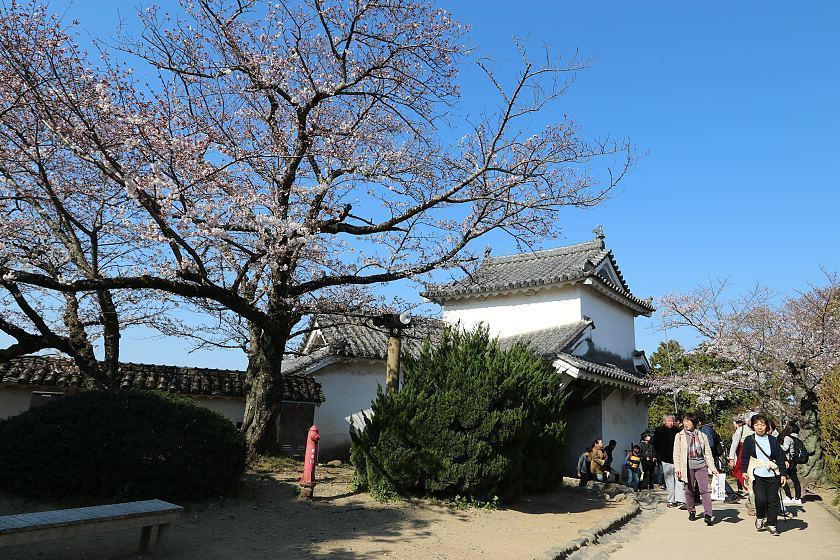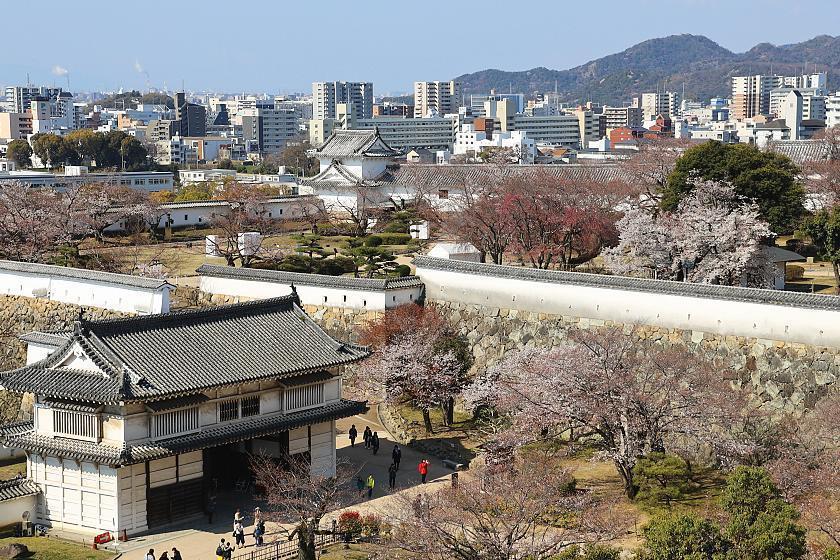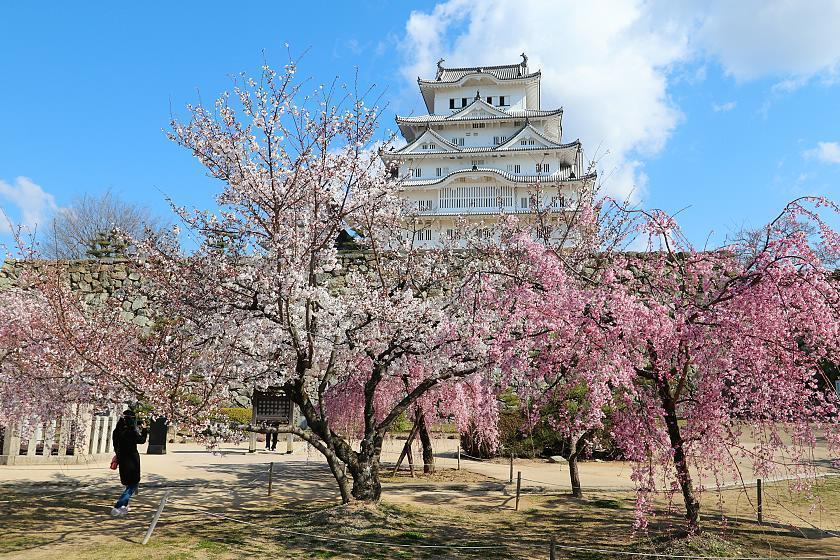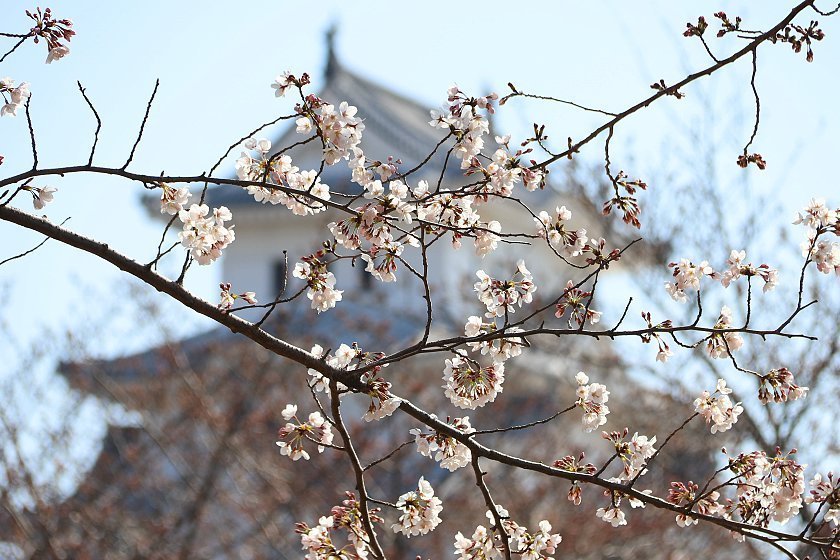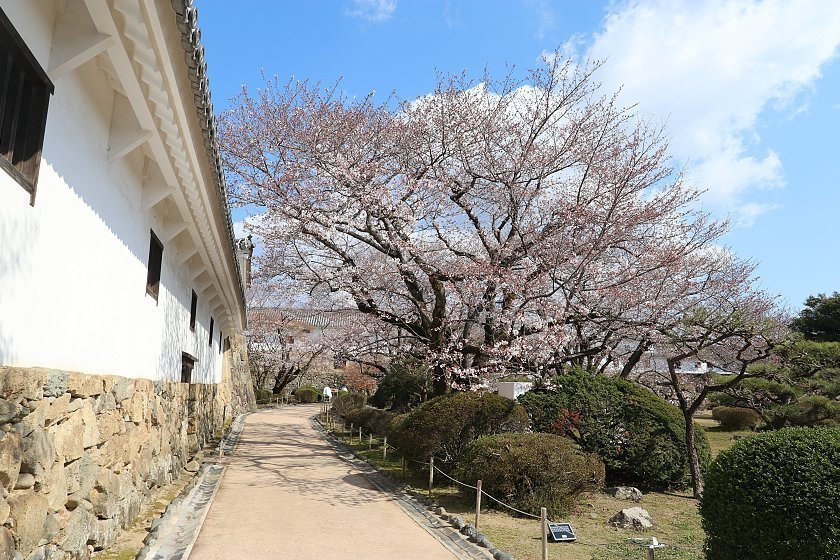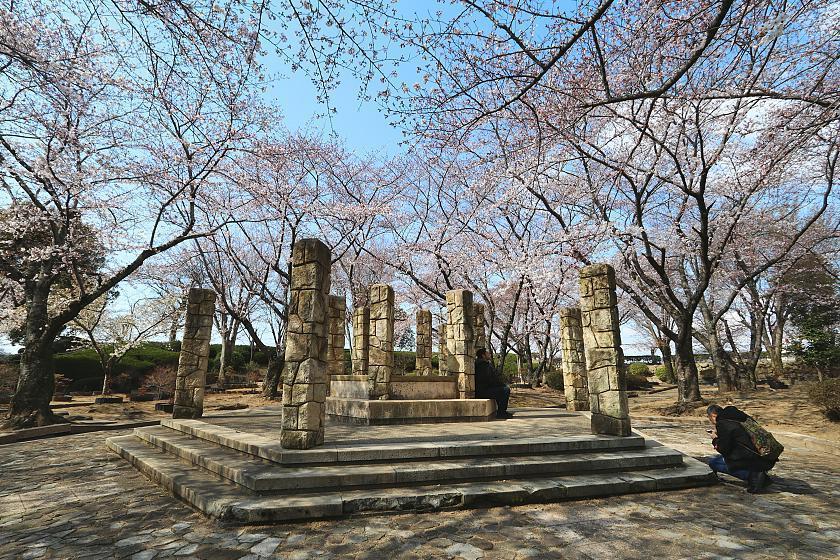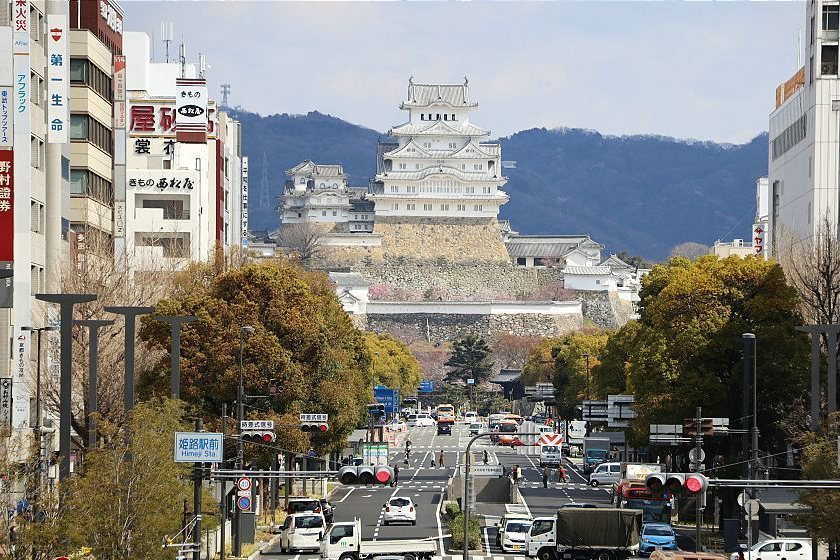 Questions? Ask in our forum.