Cherry Blossoms 2015: Takada Report (4/10)
2015/04/10 - Takada Report
by schauwecker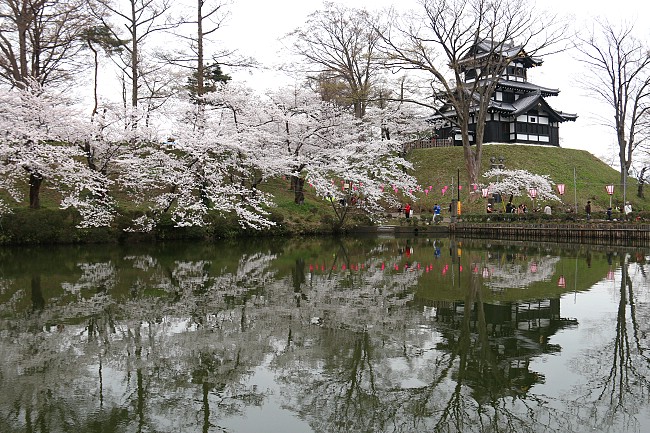 The cherry blossom season has come to a close in Tokyo and will soon be over in Kyoto, as well. Meanwhile, the blossoms have been moving into higher elevations and more northern latitudes, such as the mountainous interior of central Japan and the southern Tohoku Region. Today, I visited for the first time Takada Castle in Niigata Prefecture, which has become more easily accessible thanks to the recently extended Hokuriku Shinkansen.
Takada Castle
April 10, 2015 - full bloom
Takada Castle is considered one of Japan's 100 best cherry blossom spots. Also known as Takada Park, its grounds feature around 4000 cherry trees which are usually at their peak in mid April. This year, the blossoms opened on April 2, six days earlier than average. Today they were at full bloom and looked like they will survive the rain forecast for later today and tomorrow without major damage. I expect hanami conditions to be ideal this Sunday at Takada Castle before another three rainy days will probably cause petals to start falling in large numbers.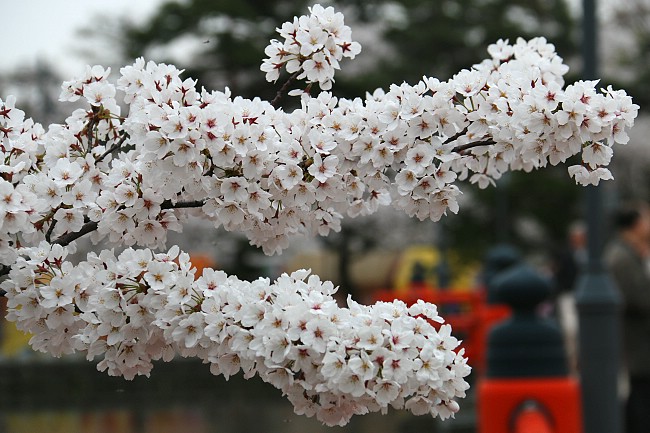 The castle's most prominent building is a turret rather than a castle keep (a castle keep was never built). The three-storied turret was reconstructed in the 1990s. The surrounding park offers a large variety of festival food stands, special events and many, pleasant spots for hanami parties. Illuminations are held daily through April 19 until 22:00 when the turret and the "Sakura Road" in the southern half of the park are lit up. Sunset is around 6pm. See the informative, official English pamphlet for details.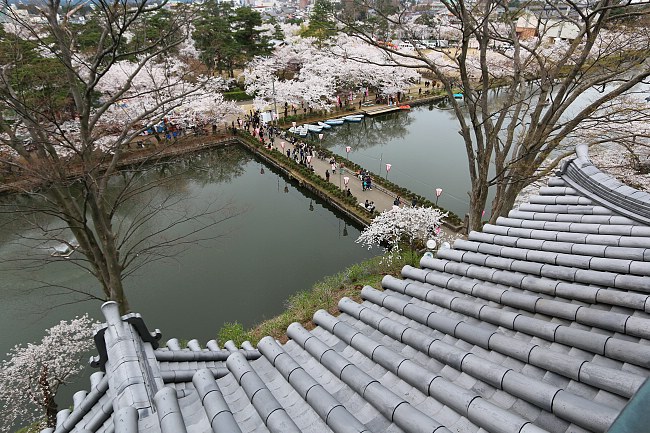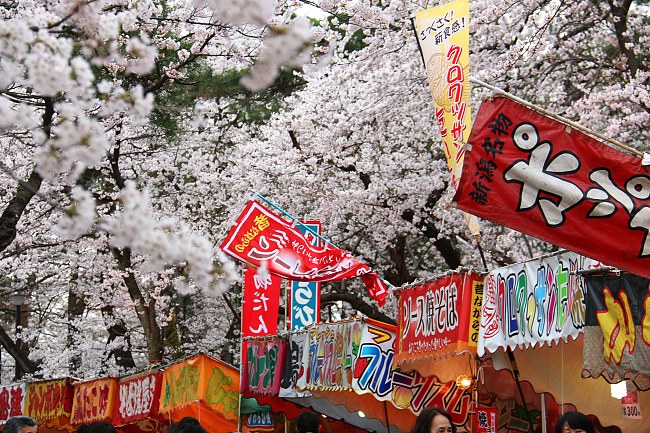 Recently extended to Kanazawa, the Hokuriku Shinkansen dramatically improved access from Tokyo to Takada Castle. Direct Hakutaka trains make the journey from Tokyo to Joetsu Myoko Station in less than two hours from where the castle can be reached in a shuttle bus ride (200 yen one way) until April 19. Alternatively, take a local train from Joetsu Myoko to Takada Station (7 minutes, 190 yen one way) from where the castle can be reached in a 20 minute walk. The Japan Rail Pass and JR East Pass are valid on the Hokuriku Shinkansen, but only the JR East Pass also covers the local train ride to Takada Station. The shuttle buses are covered by neither pass.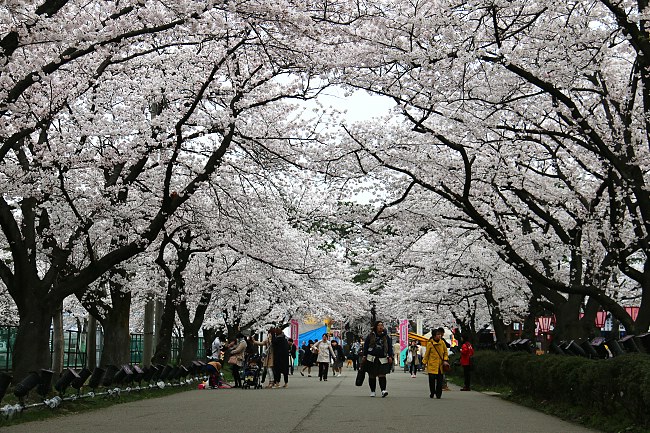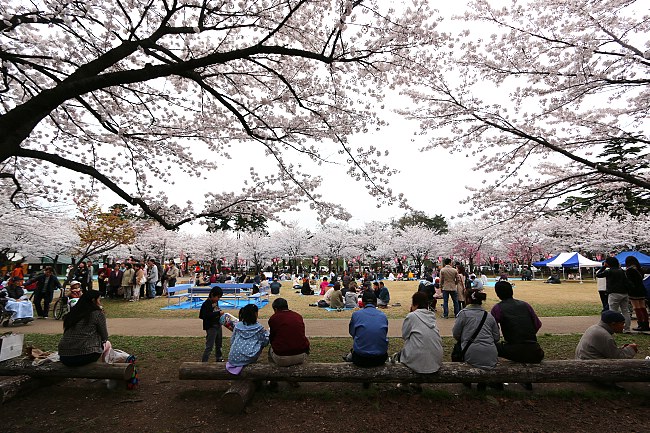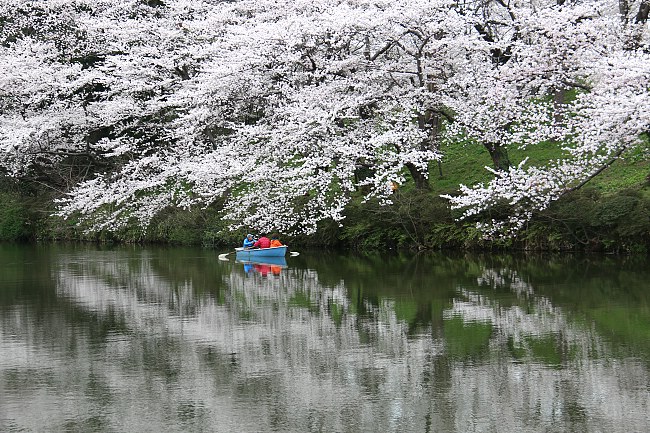 Questions? Ask in our forum.