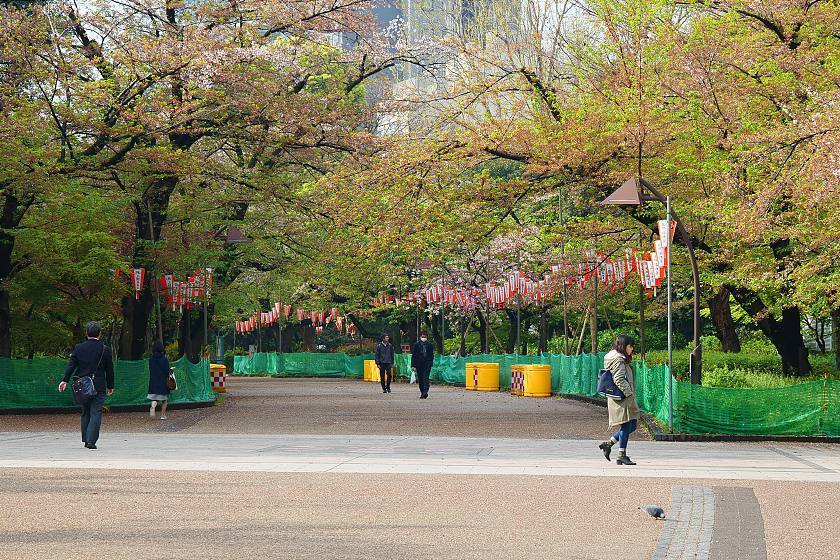 The cherry blossom season 2019 is now in its final stage in Tokyo, as Schauwecker reported six days ago. In some areas, cherry trees of the popular and mainstream Somei Yoshino variety have lost most of their petals, however some late-blooming varieties provided very nice colorful blossom. These late blooming trees offer a great option for visitors who arrived in the capital after the peak of the season
Today I headed to three of the most popular spots in Tokyo to check out the state of the blossoms.
My first stop for the day was Ueno Park, where I noticed the cherry trees near the south entrance of the park had barely any petals left, whilst the trees further down the main alley had a few petals here and there on some of their branches. Down in Shinobazu Pond, it was the same situation although some late-flowering sakura were not in full bloom yet. For late season visitors, they should be at their best viewing within the next couple of days.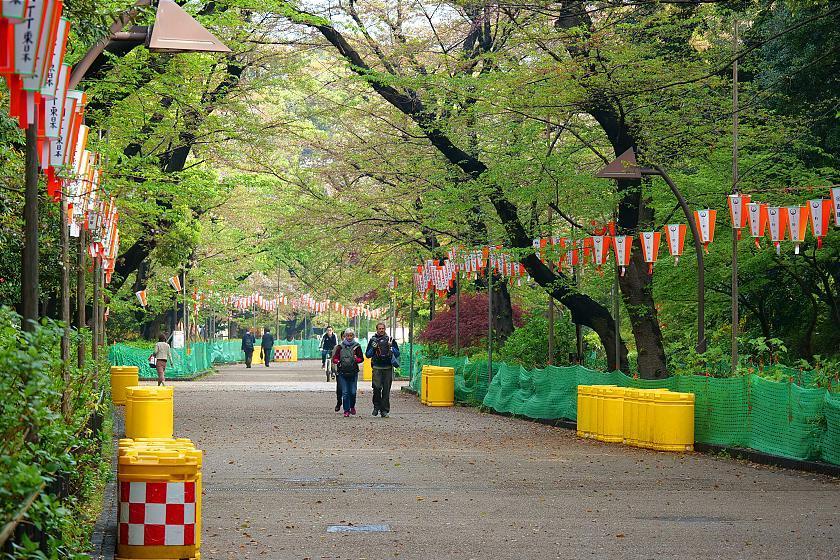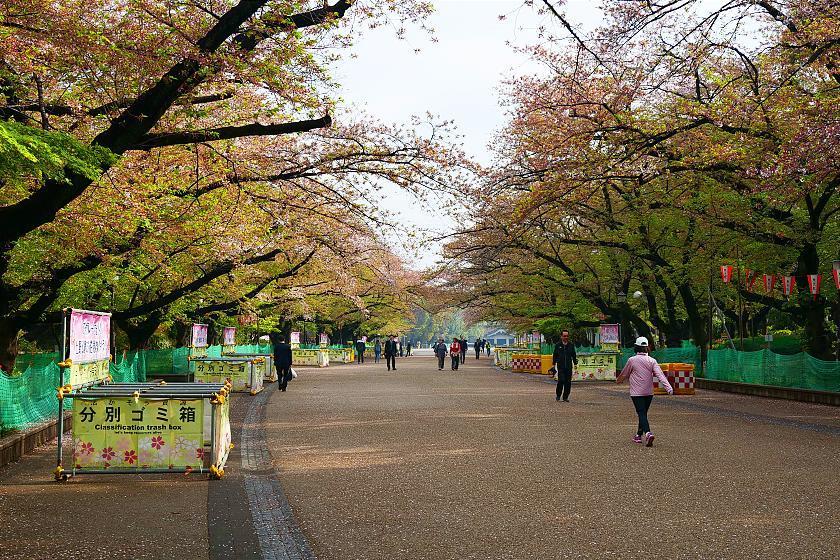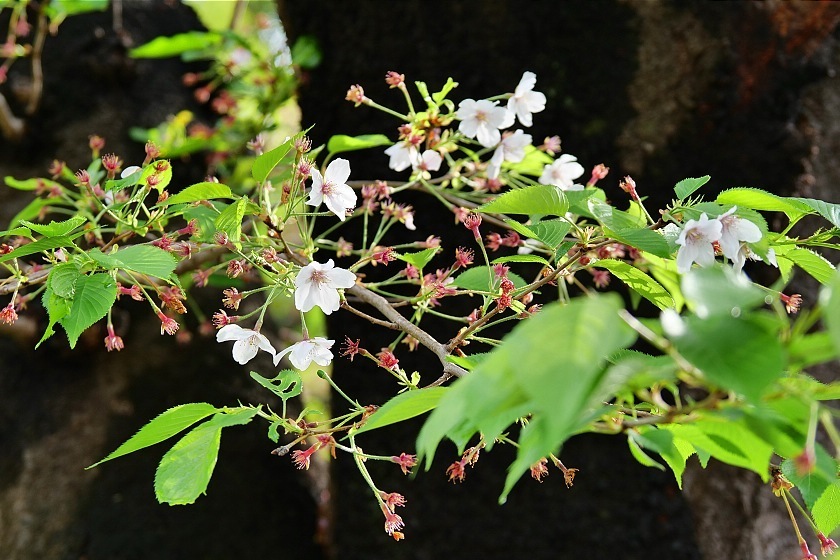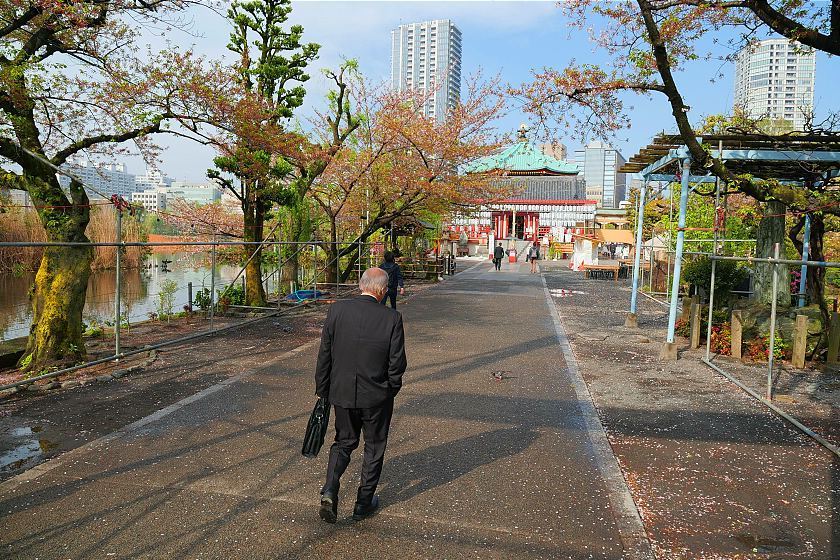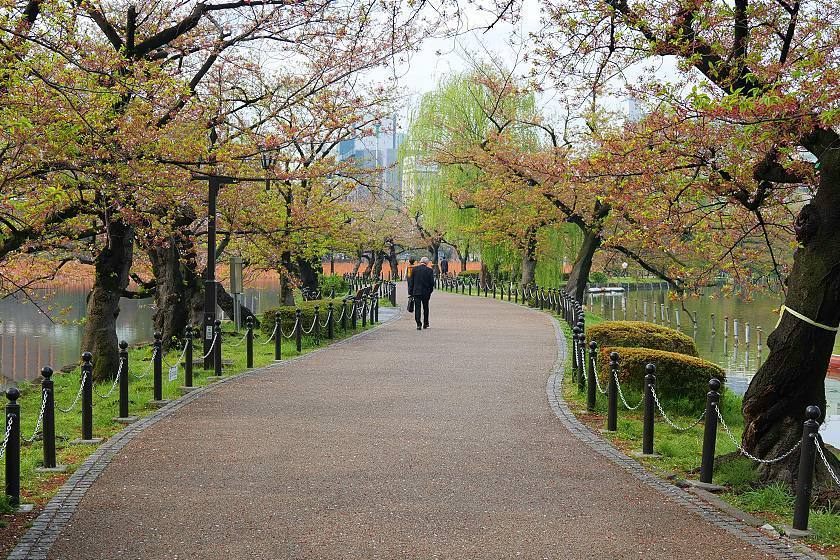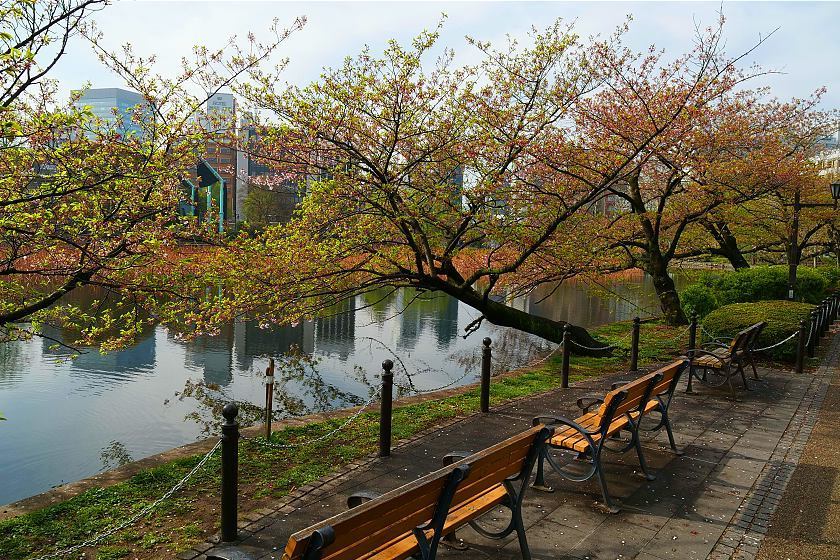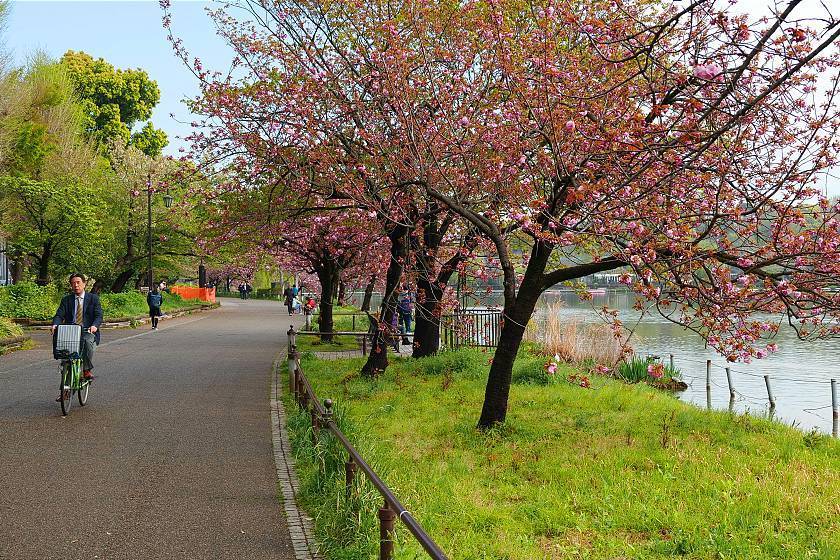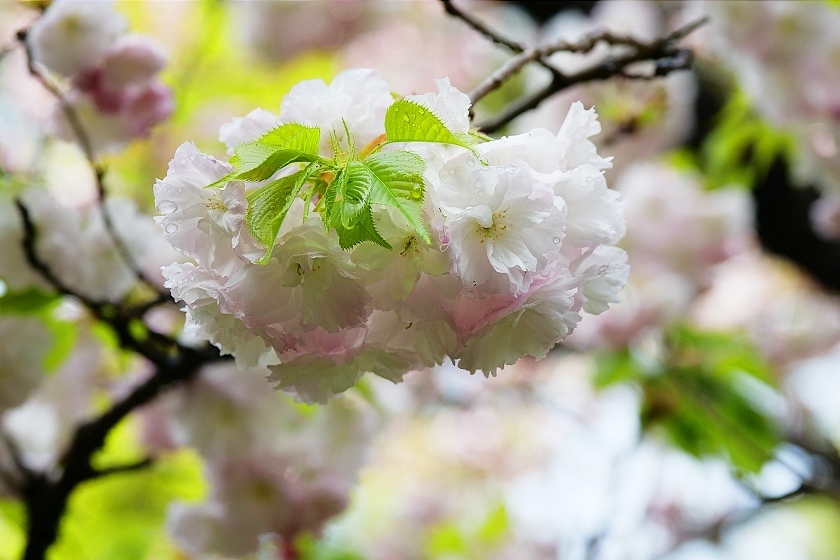 My next stop for the day was Shinjuku Gyoen where, similarly to Ueno Park, the Somei-Yoshino variety of trees had lost the majority of their petals. The park however is popular for having an abundance of late-blooming cherry trees which make it one of the best spots for late season visitors. These late-blooming trees were full of strong and beautiful blossoms, and were definitely a highlight of my visit to the park. Considering the forecast for the next days, I predict they can still be enjoyed for the rest of the week.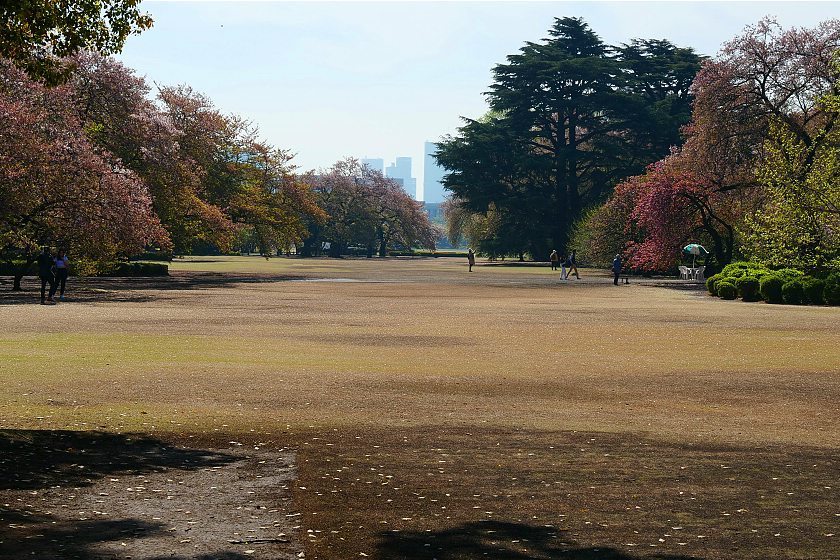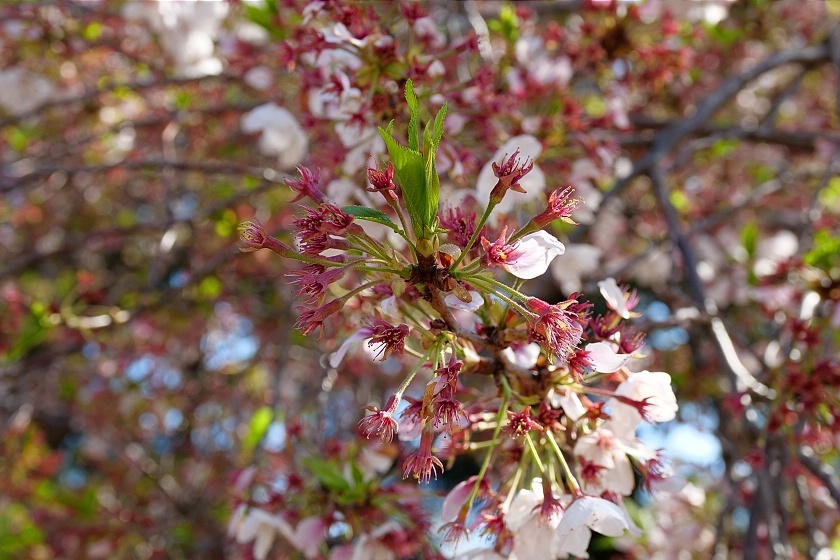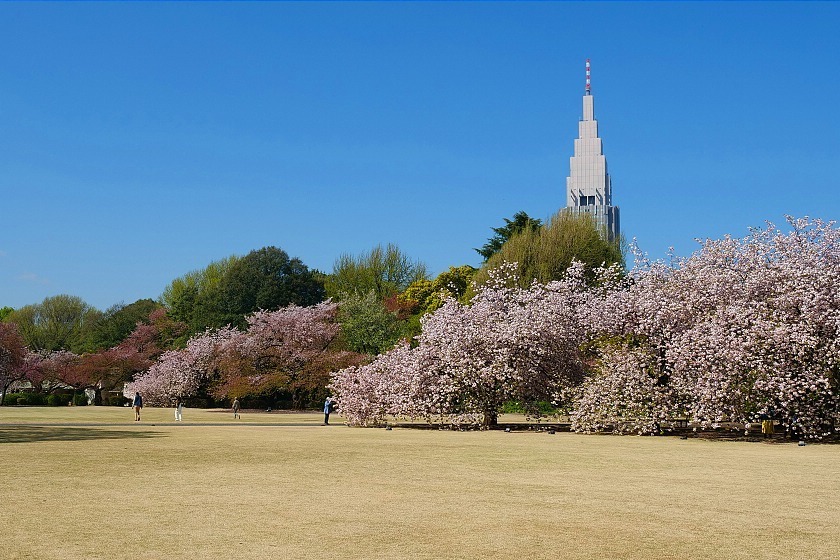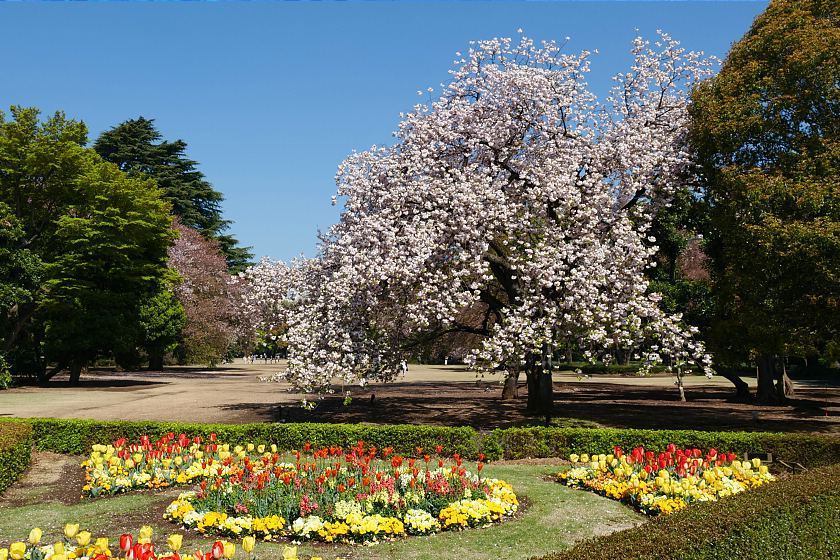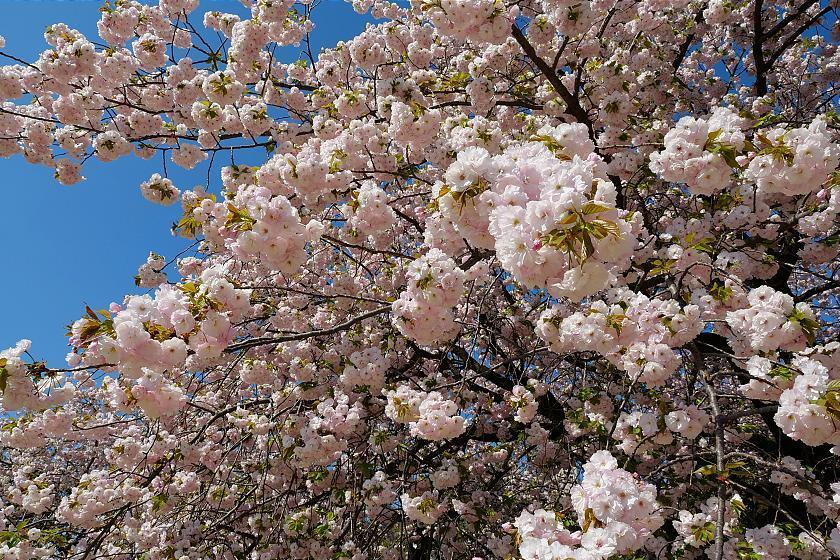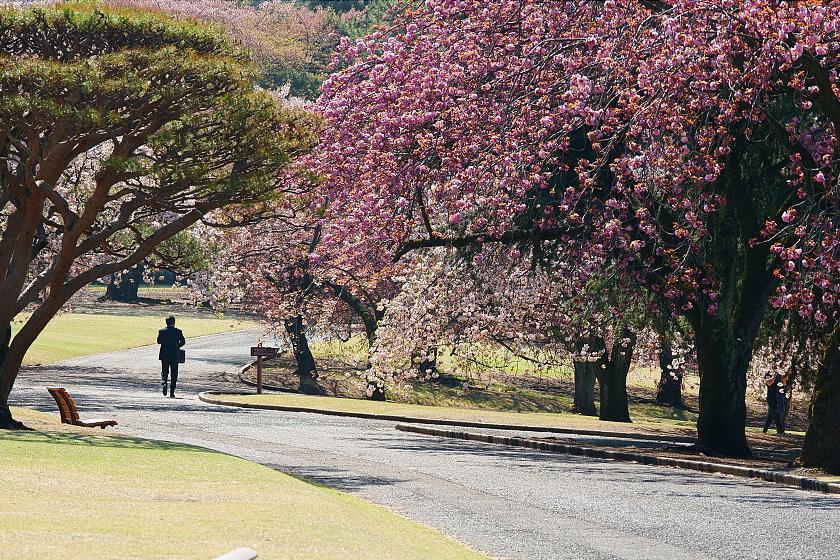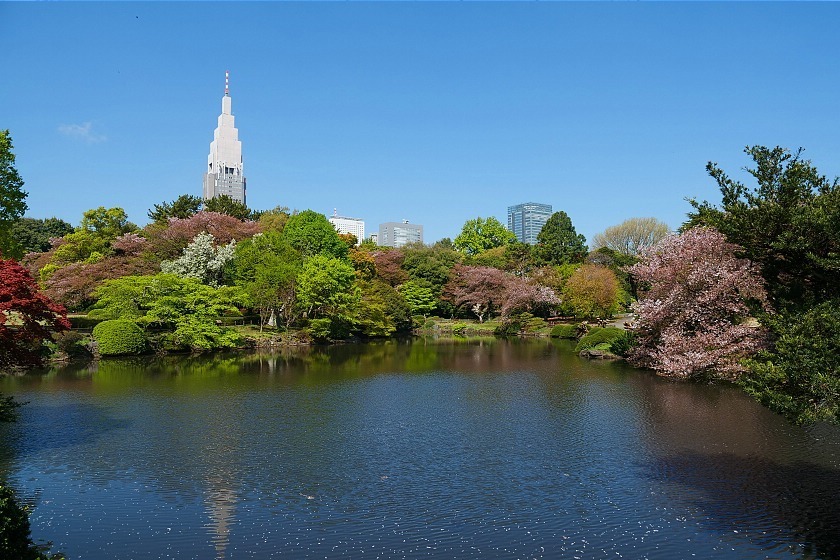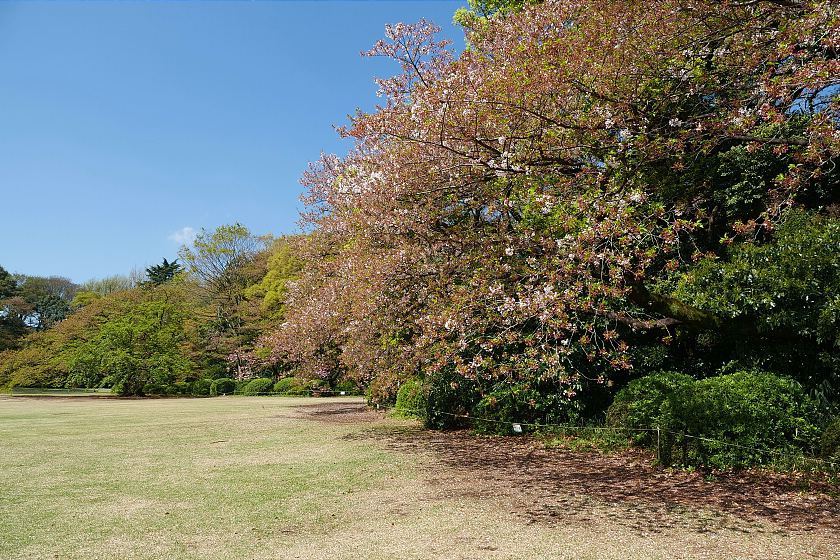 Finally, I headed to Tokyo's suburbs where cherry trees bloom a few days later than in central Tokyo, to check out the Showa Memorial Park, located a 30 minute train ride west of Shinjuku. The trees were at a fuller state than in the previous two spots, and although they had lost a considerable amount of petals, they remained enjoyable and picturesque. The last remaining petals are likely to fall in the next few days.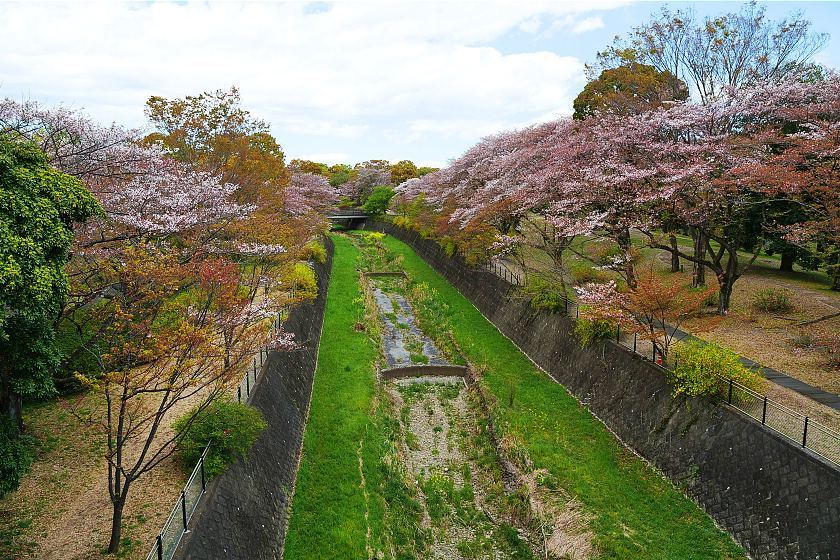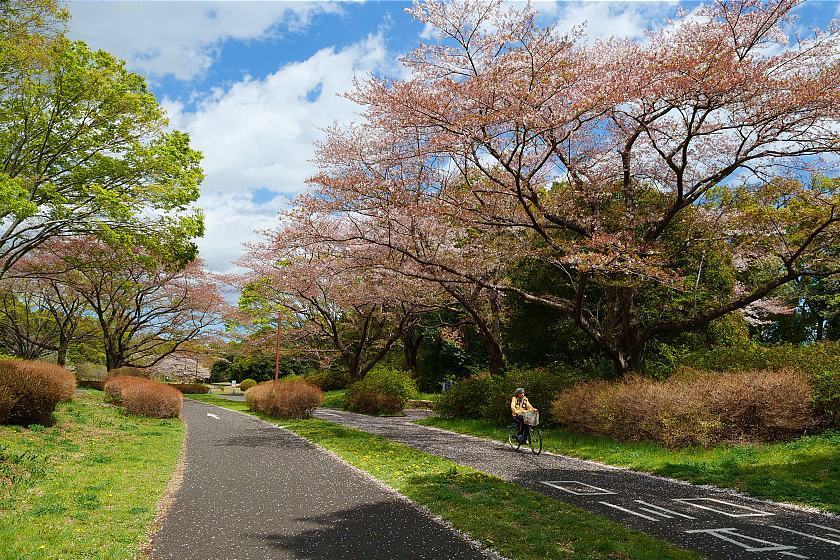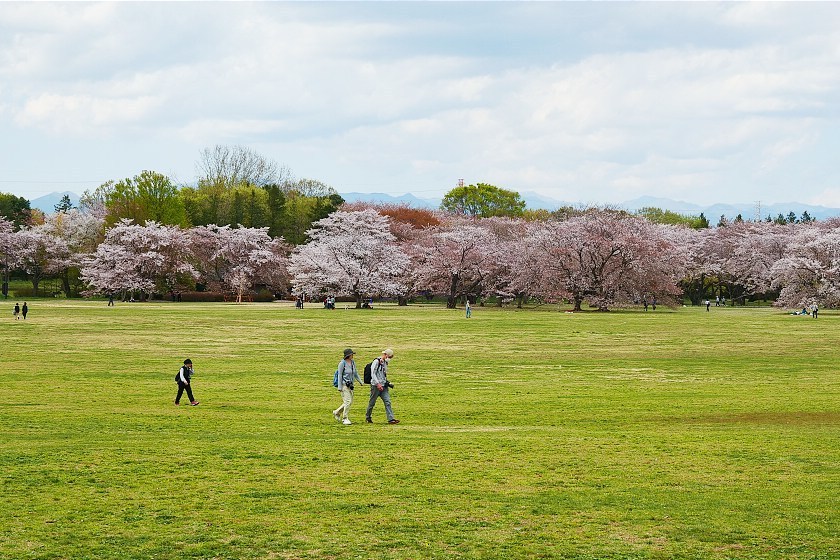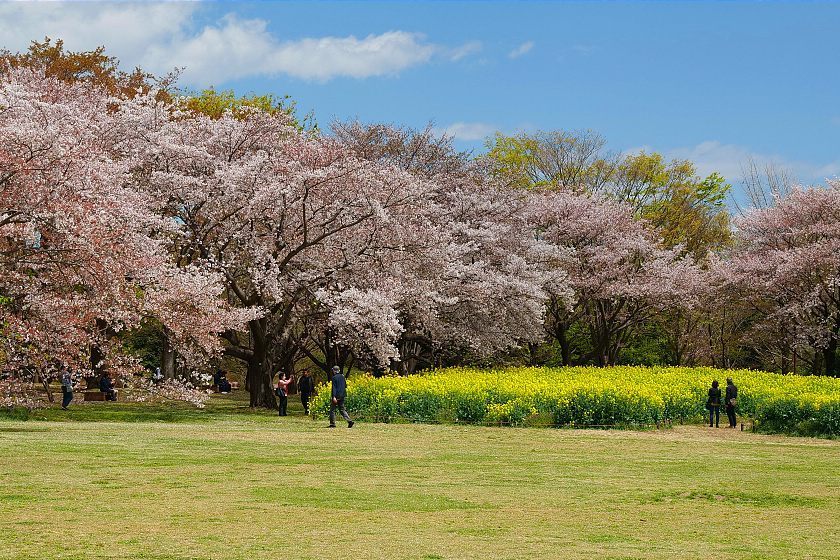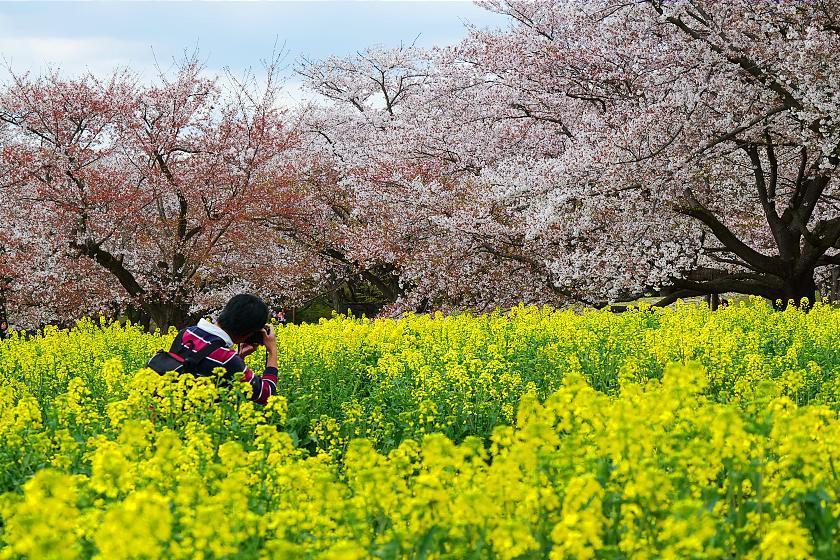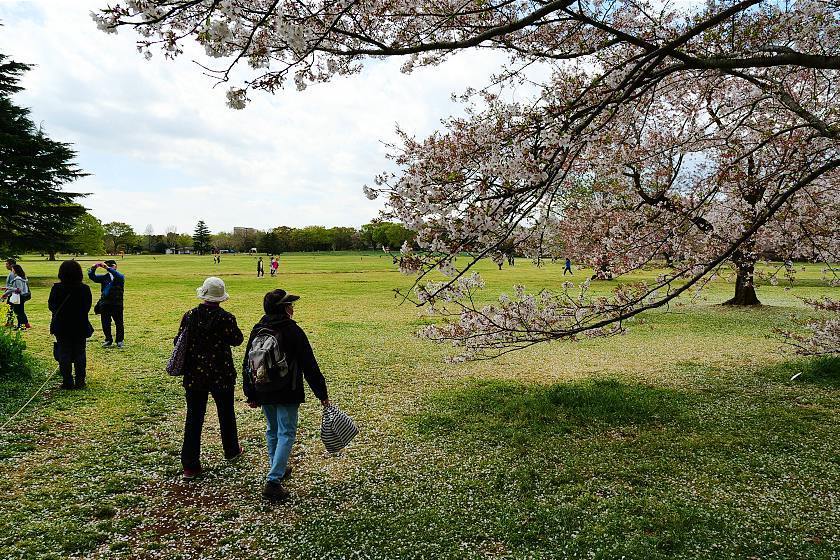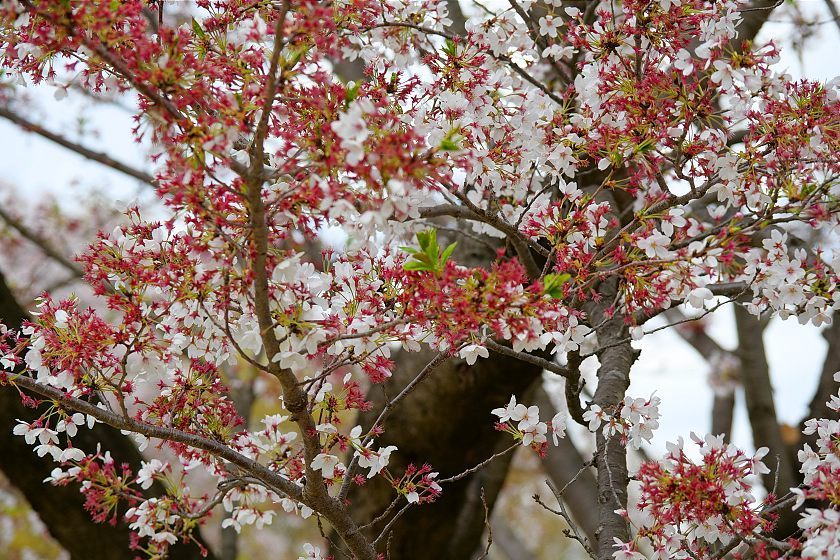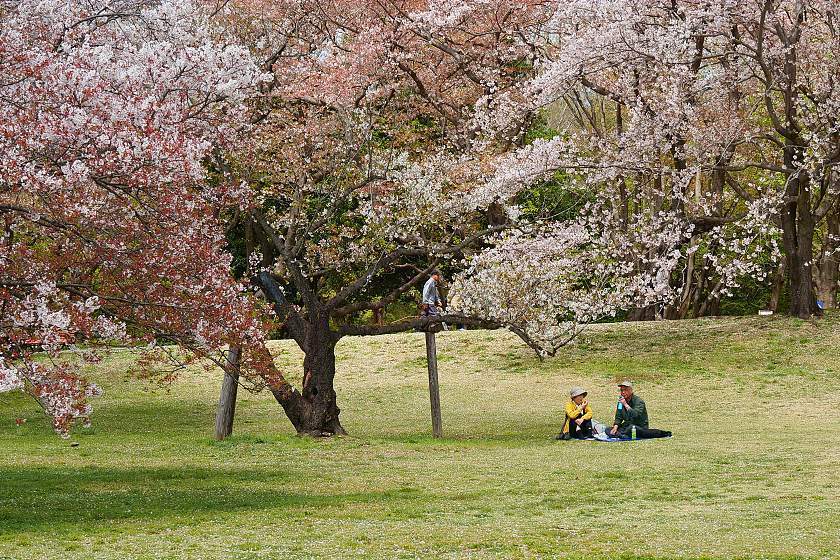 Questions? Ask in our forum.