Kamakura: Blossoms Opening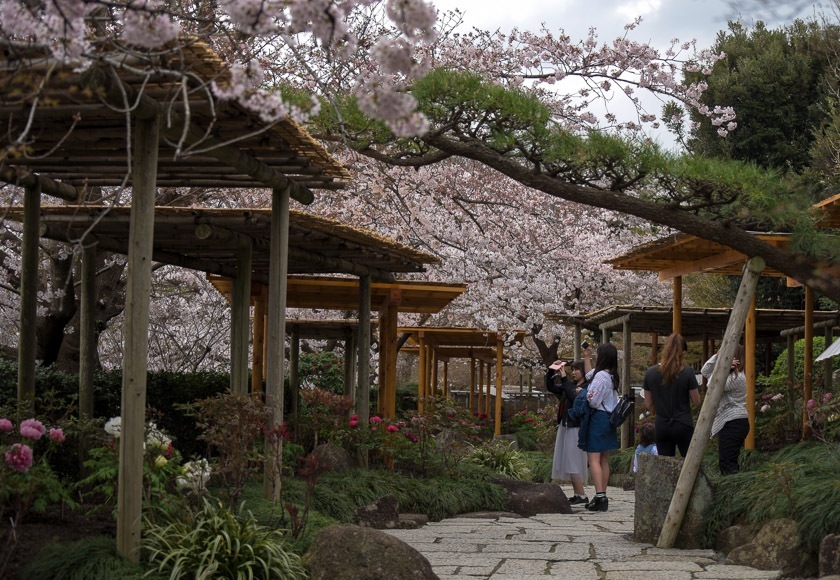 With all cities in western Japan having officially declared their 2017 sakura season open (kaika), now everyone is focused on when full bloom (mankai) will happen. Earlier this week Tokyo officially declared that it had hit mankai and, as Sam reported yesterday, Nagoya is only a few days away. Today Raina went to Iwakuni in southern Honshu to discover that it also is approaching full bloom.
This morning, I had the pleasure of visiting Kamakura about 60 minutes south of Tokyo. Kamakura is a seaside town known for having the second tallest statue of Buddha, "daibutsu," nationwide and being the home of the famous Tsurugaoka Hachimangu Shrine. Generaly the sakura trees here are opening nicely with a few pockets nearly at full bloom. Given the warm weekend weather forecast, anytime in the next week should be ideal cherry tree viewing conditions in Kamakura.
I began the day at the Tsurugaoka Hachimangu Shrine whose long approach, called the Dankazura, was completely renovated last year. Most of the buds on the sakura trees lining the Dankazura still had pink tips and were four or five days from looking their best. However, I still recommend visiting the shrine anytime in the coming week if you have the chance because of the beautiful peony garden around Minamoto Pond. Here the cherry blossoms were nearly at full bloom and looked extremely photogenic. There is the potential for rain late this weekend or early next week, so hopefully this doesn't cause too many of the pedals in the peony garden to fall.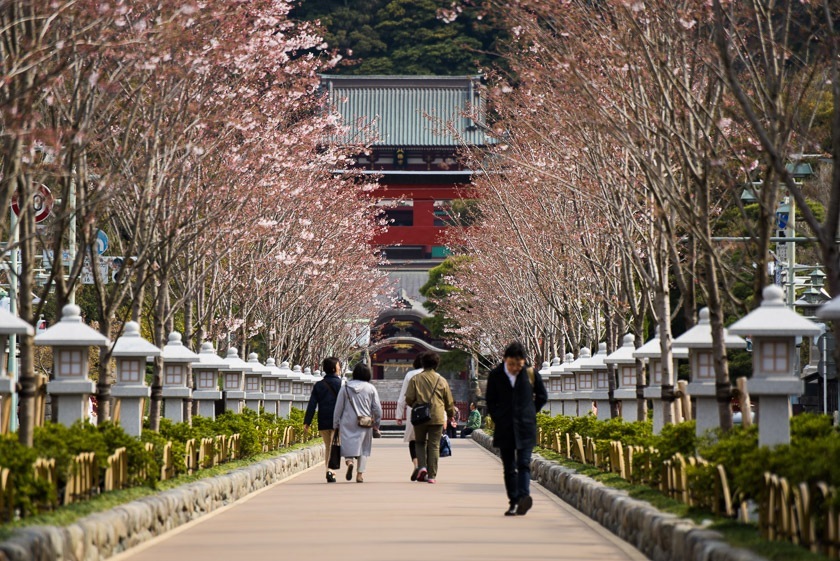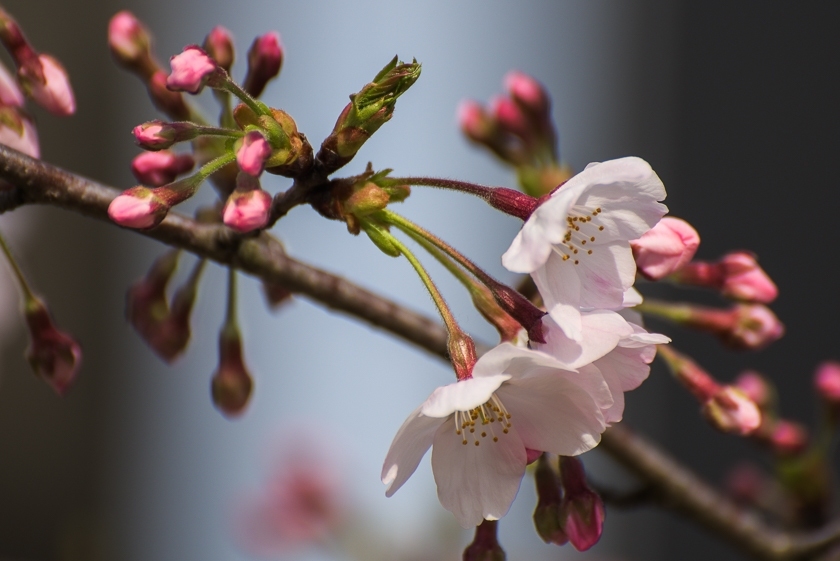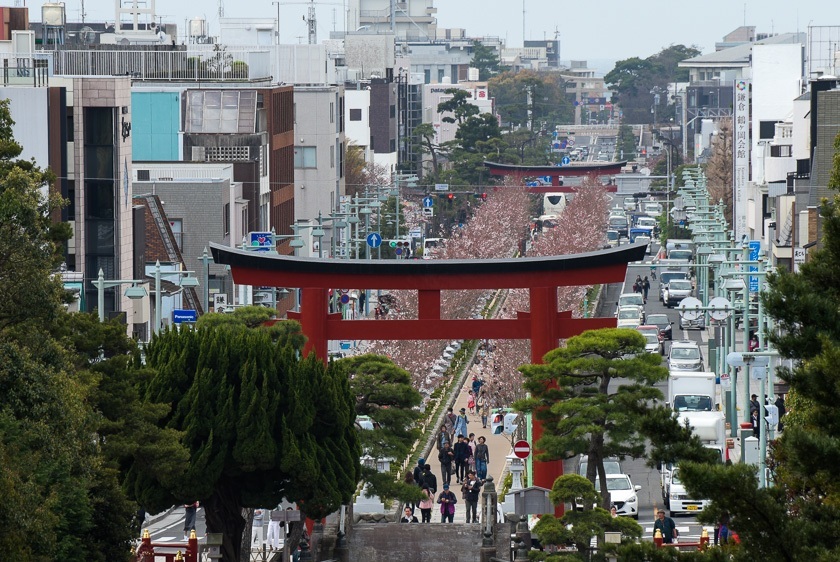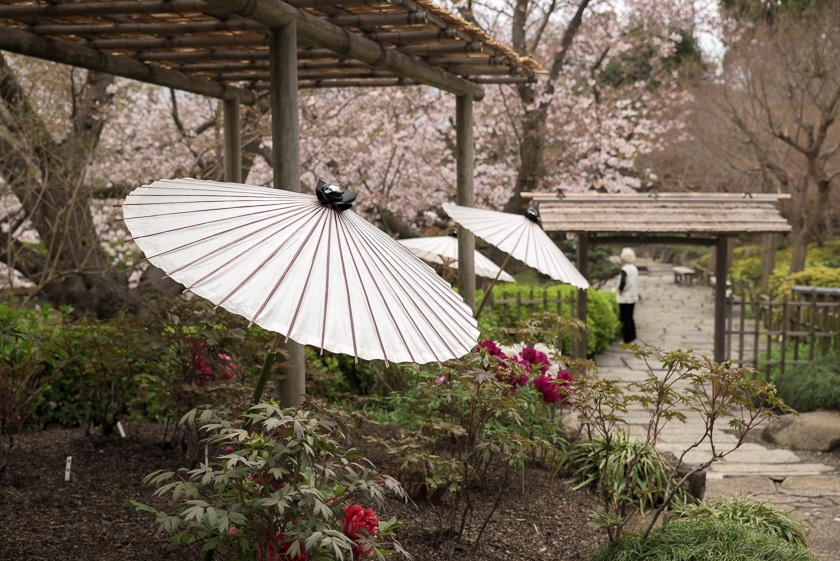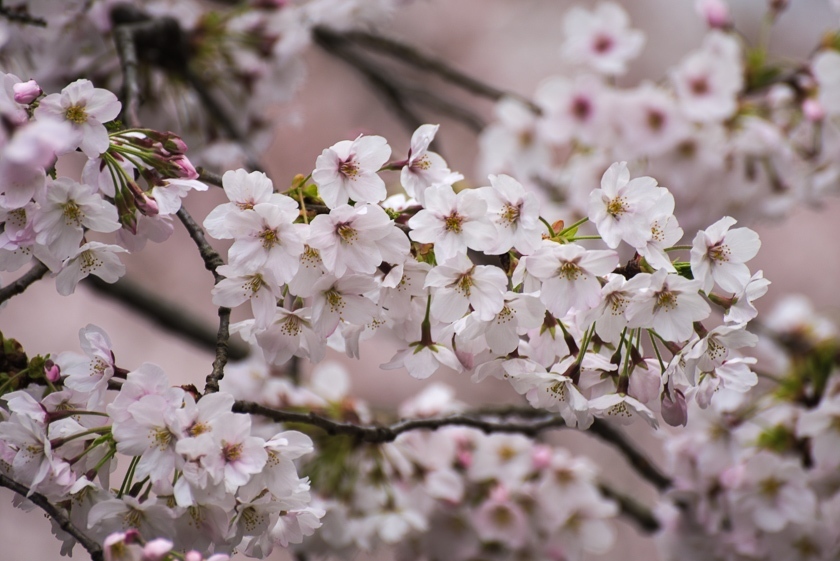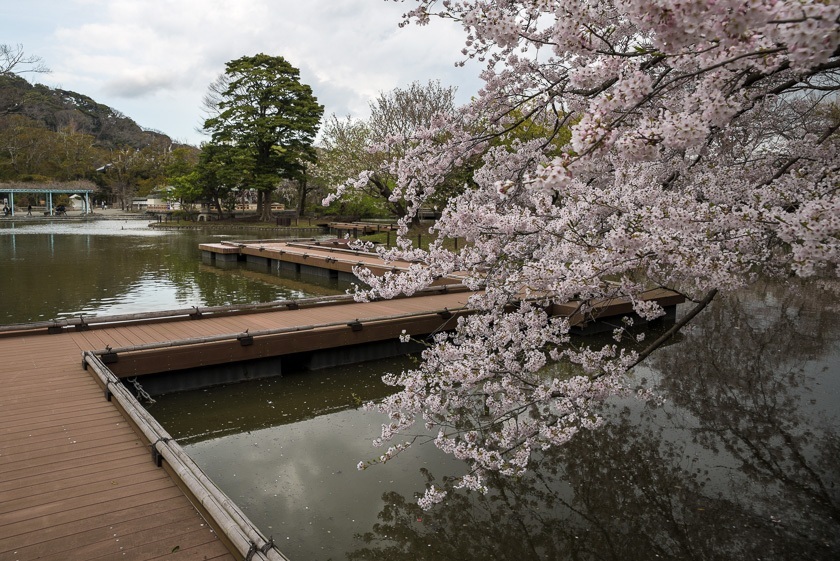 My next and last stop of the day was the famous Great Buddha of Kamakura . There is only one sakura tree near this large bronze statue, and it was about 10% in bloom. However, the other cherry trees in the gardens to the side and back of the effigy were nearly in full bloom. I predict the main tree to reach its peak early next week on Monday or Tuesday and the other trees to continue in their current ideal state through the coming weekend. This morning the crowds were light, but I expect as the main tree reaches its peak they will increase. With this in mind, I advise arriving before 10AM if possible.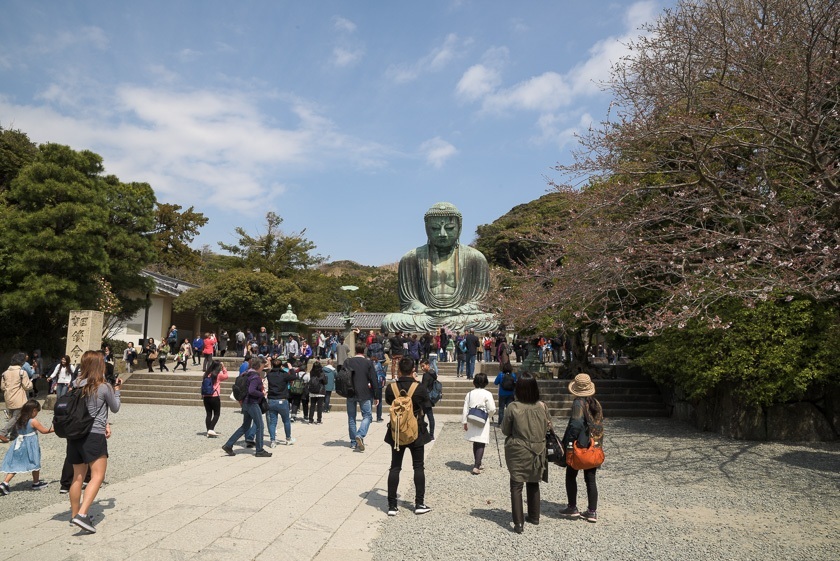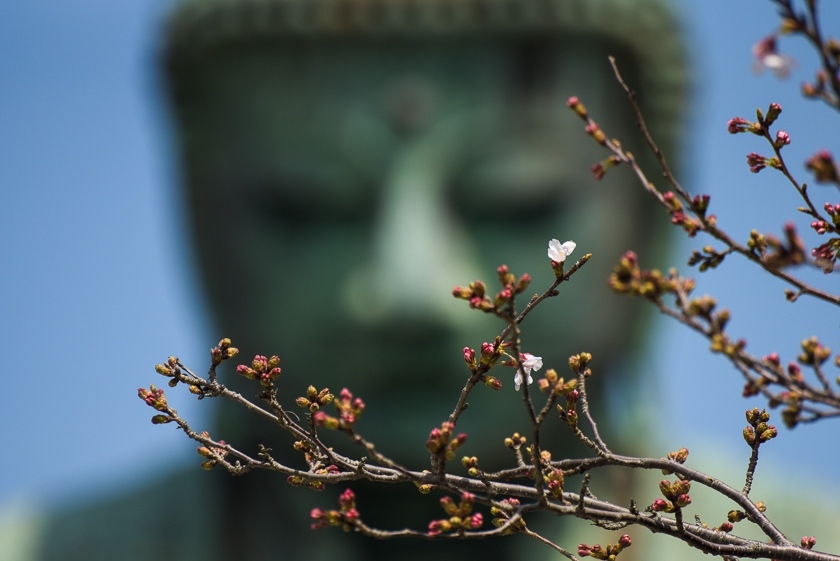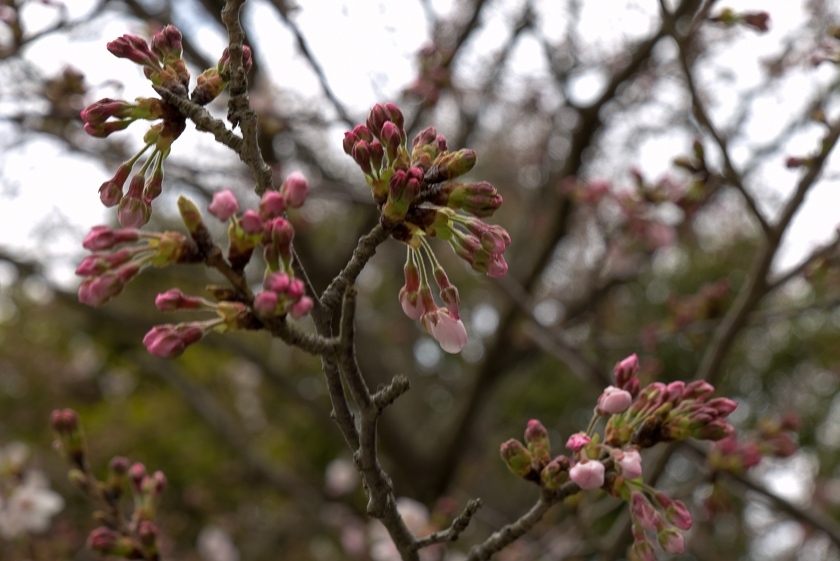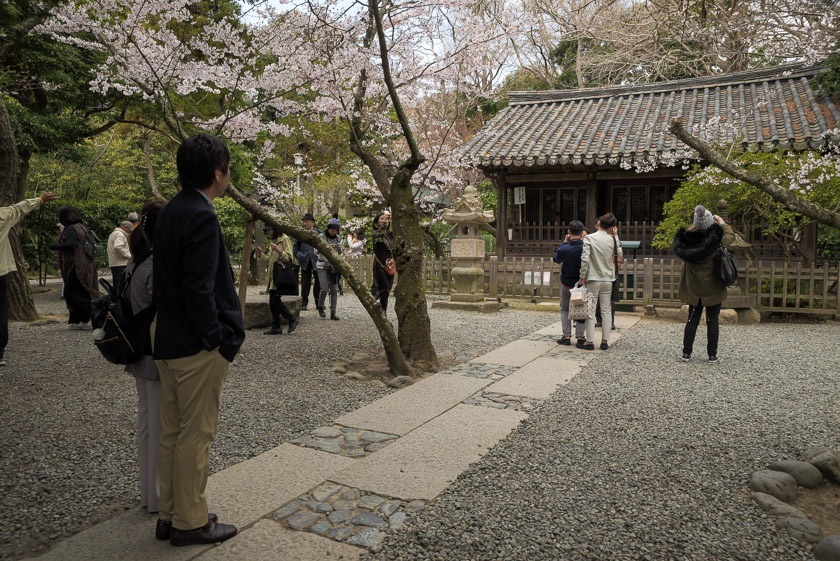 Questions? Ask in our forum.