Matsumoto: Petals Starting To Fall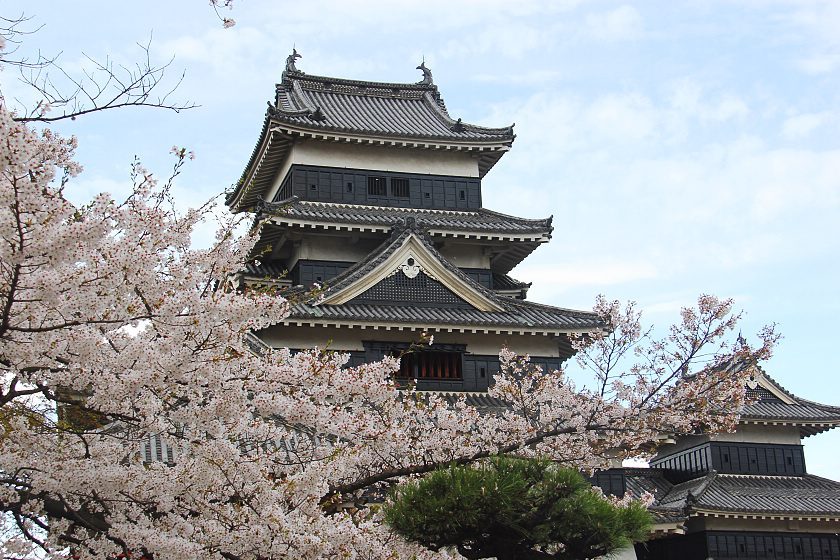 With this year's cherry blossom season over in many of Japan's big cities including Tokyo, Osaka, Nagoya and Fukuoka, we turn our focus to the more northern places and those of a higher altitude, whose seasons typically progress later to round off the sakura season as a whole.
Following on from my trip to Kansai this week where I saw the seasons drawing towards their conclusion in both Kyoto and on Mount Yoshinoyama, today I headed to the more northerly Nagano Prefecture to see how the blossoms were faring in the famous castle town of Matsumoto.
With the cherry blossoms having officially opened here on April 1, the city has recently been enjoying its best viewing period. Today I found the cherry trees to generally still be looking great despite an ongoing barrage from relatively strong winds sweeping through the area.
Despite the blossoms' resilience however, I feel that this battle with the elements is soon to be lost with more strong winds forecast in the next couple of days. If these predictions come to pass the gusts will likely put an end to the period of optimum viewing here by as soon as tomorrow.
My first of two stops in the old city today was at the celebrated Matsumoto Castle, which stands as one of the most beautiful of the twelve original castles whose keeps have remained since the Edo Period. The castle grounds boast hundreds of Somei Yoshino (Japan's most commonly found cherry tree variety), making it a popular spot for blossom chasers during spring.
Today the grounds were still looking spectacular in places, despite many trees having lost a significant amount of petals (no doubt down in part to the wind). Plenty of hanafubuki (flower blizzards) and swathes of petals floating in the castle moat promoted a real spring-time charm about the place. This being said, if the windy weather forecast holds true I predict that optimum viewing will be over here by as soon as tomorrow.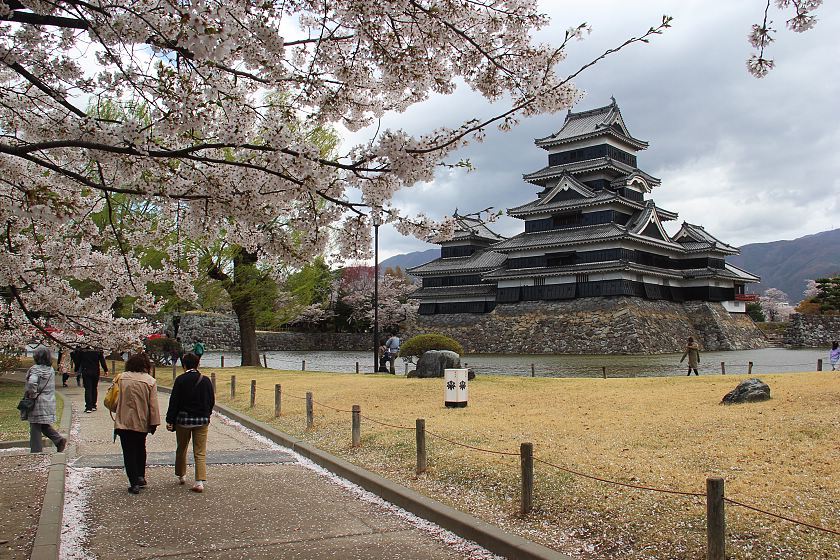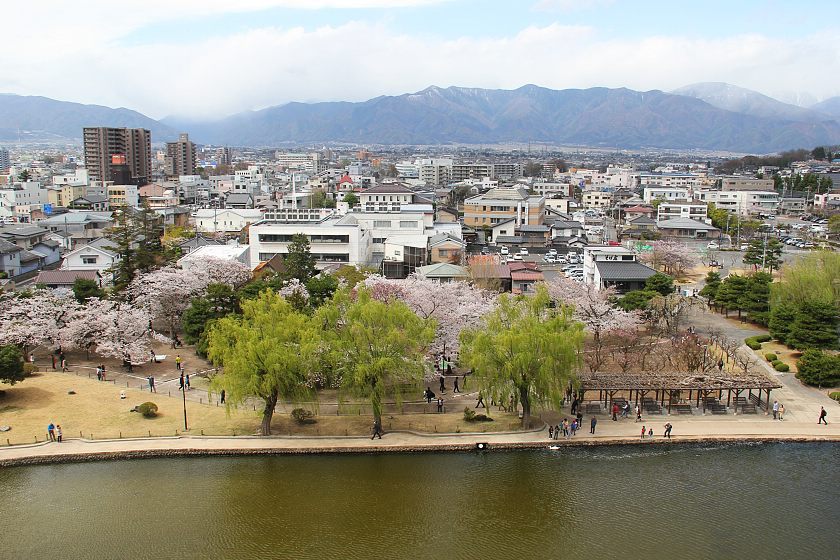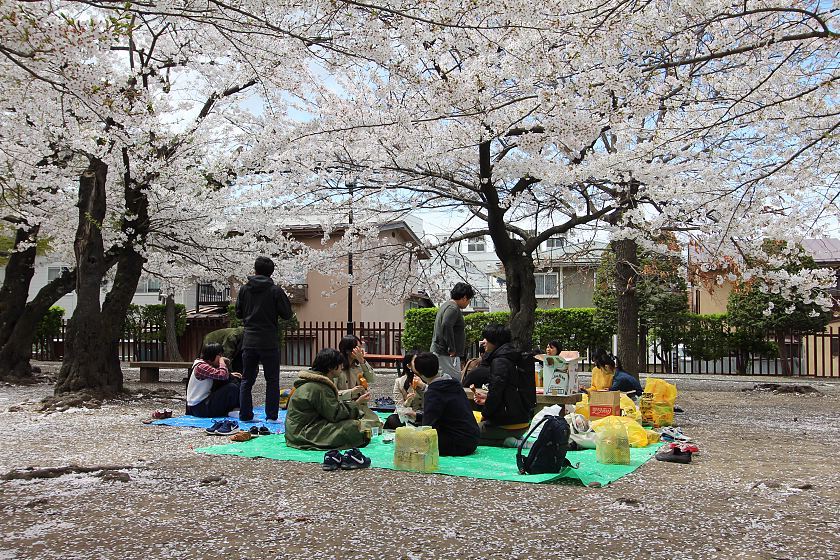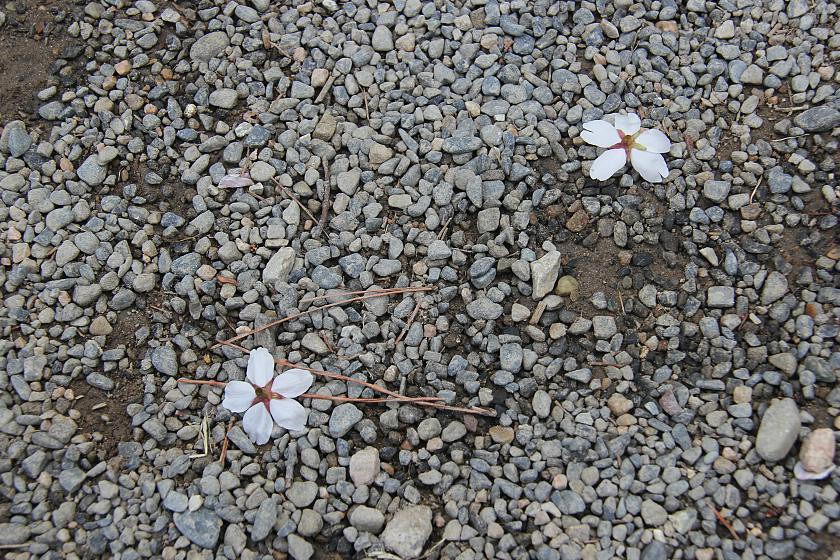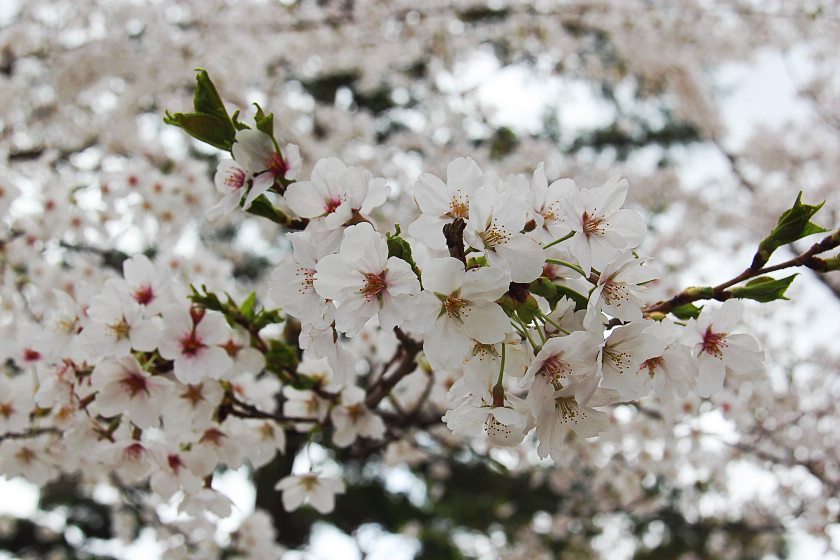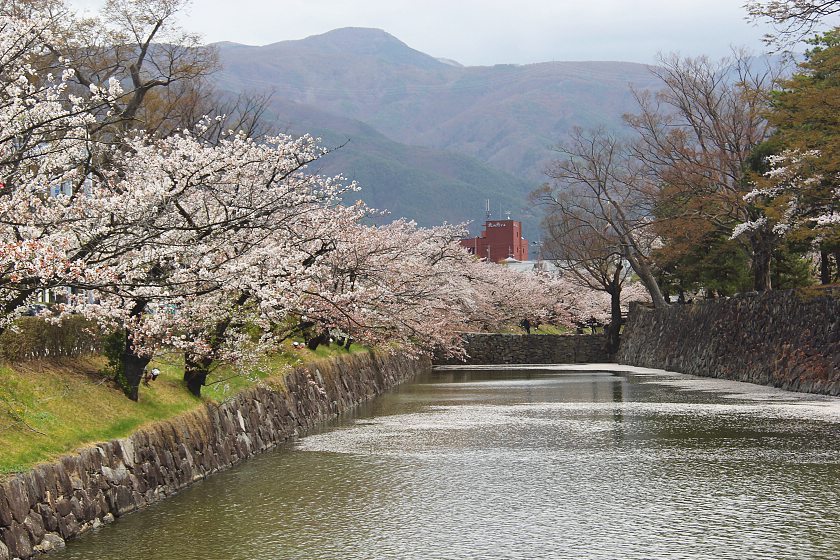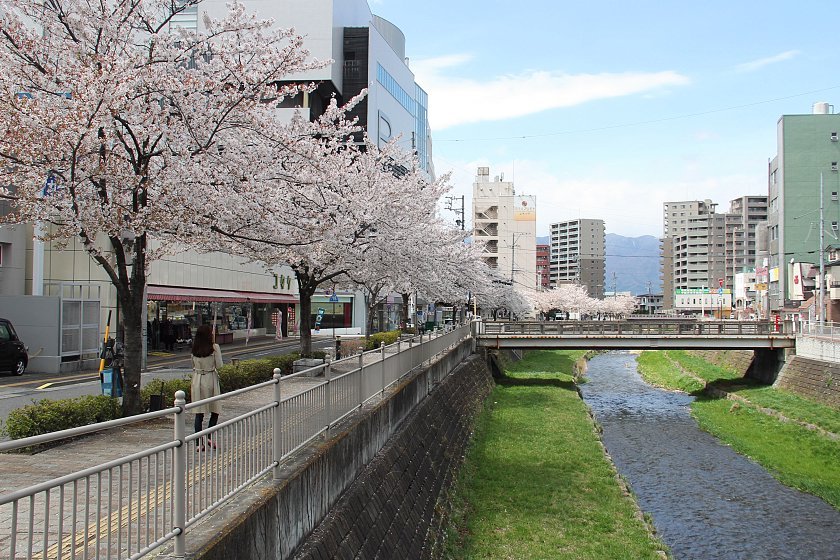 My second and final port of call today was Koboyama Park, around 30-minutes' walk from Minami Matsumoto Station to the south of the city center. This large mound houses some 2000 cherry trees, and this, along with the spectacular views of the Northern Japan Alps that can be had from the top of the mound on clear days, makes it a popular hanami spot.
Today the mound's cherry trees, which are made up of Somei Yoshino and the slightly later-blooming yae shidare zakura were generally looking good despite a significant number of petals having fallen. If the wind was gusty at the castle, it was downright strong at times up on the hill, leading me to believe that if the forecast winds prevail, the best viewing period will also come to an end here as soon as tomorrow.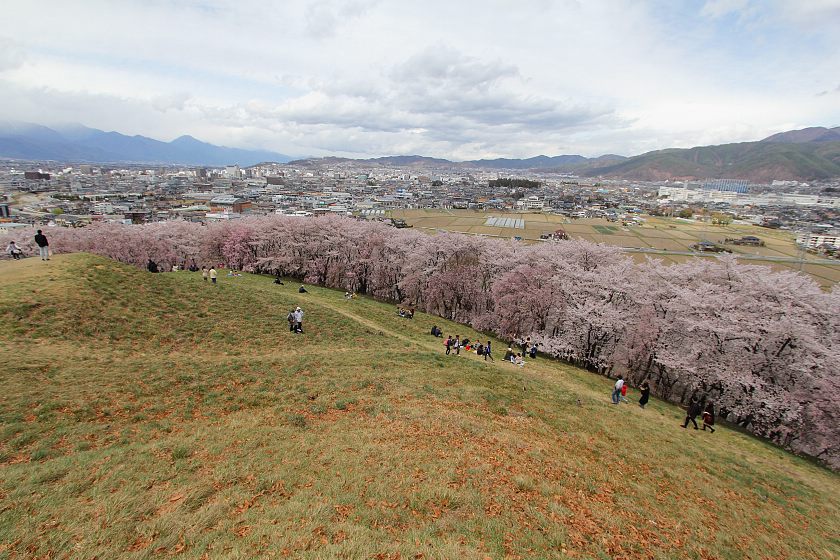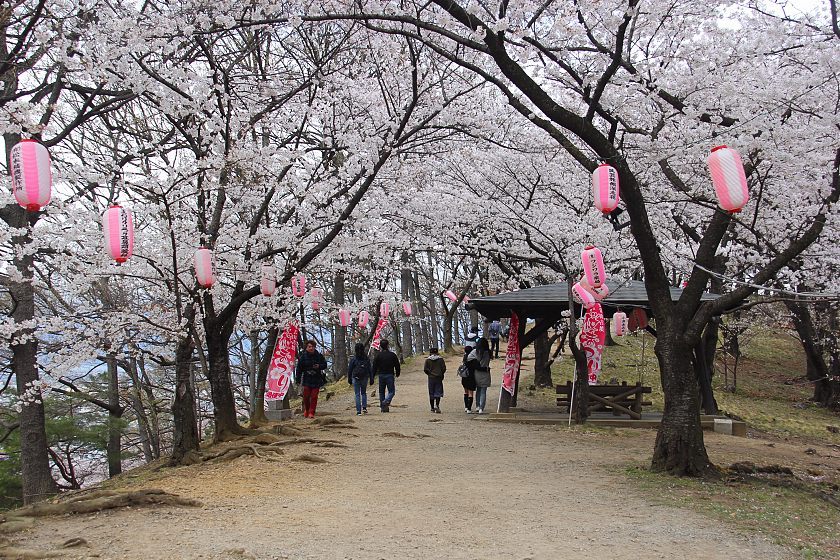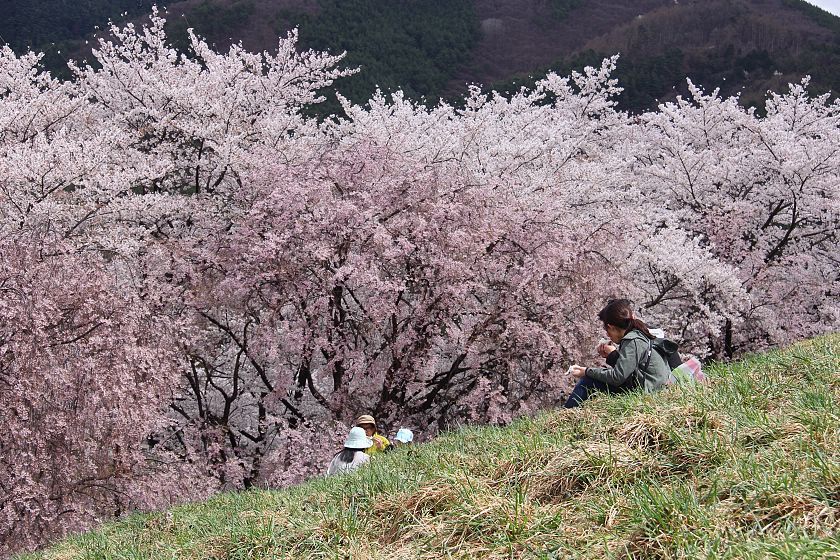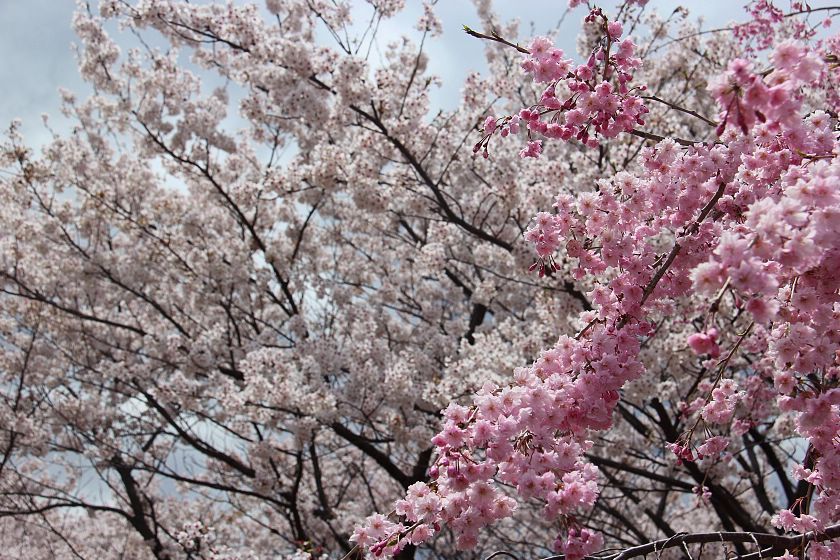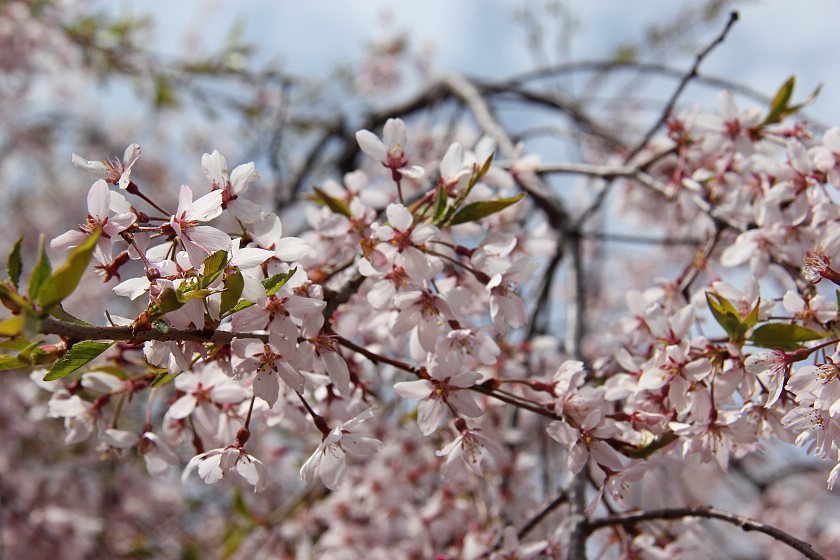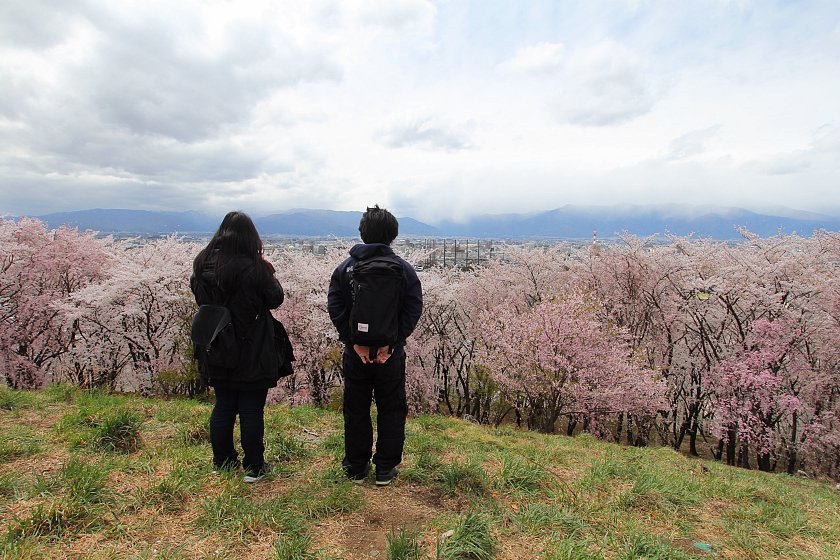 Questions? Ask in our forum.