Onomichi: Blossoms Opening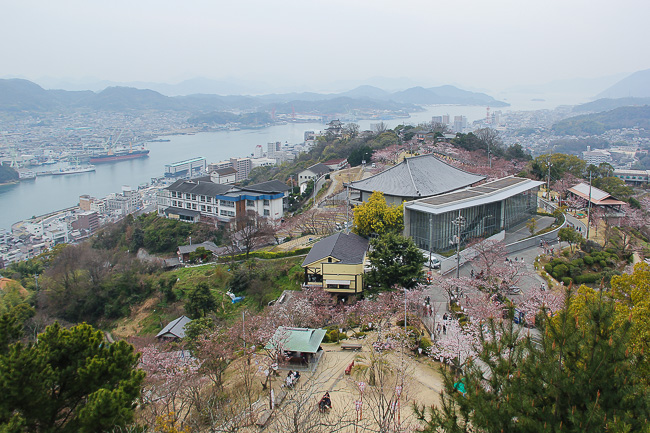 With the warm weather all week, lots of cherry trees have been flowering and from chasing the openings of the season, we have progressed to best viewing periods for the sakura season. Nagoya was one of the first few cities in the country to kick off the cherry blossom season, and full bloom (mankai) was declared today, 14 days after opening. Fukui on the other hand, took only four days to reach mankai. Other cities that reached full bloom today include Tokyo, Wakayama, Gifu and Tottori. The flowers usually remain at their peak for about a week after reaching mankai, so this weekend would be great for cherry blossom viewing (hanami) parties for those near these cities.
Today, I visited Onomichi to visit Senkoji Park, one of Japan's 100 best cherry blossom spots. There are about 1500 cherry trees planted in the park and they are illuminated from 18:00 to 6:00 until April 17. Yes, the park is open to the public 24 hours a day, and visitors can enjoy the open blossoms anytime you want! There are various ways up the hill, and the most popular way is by the Senkoji Ropeway. The one way journey on the ropeway to the top of the hill takes only three minutes and costs 320 yen one way (500 yen for a round trip). Ropeway staff give a quick commentary in Japanese along the way. Note that ropeway runs from 9:00 to 17:15 daily.
The cherry blossoms here were just under halfway towards reaching full bloom, but it will not be long before they reach their peak with the warm weather forecast for the next few days. The park is relatively big with a number of observatories that offer great views of the city below. I saw many families and couples enjoying their afternoon at Senkoji Park under the many cherry trees, and I expect the park to be even more crowded over the weekend and with more flowers open.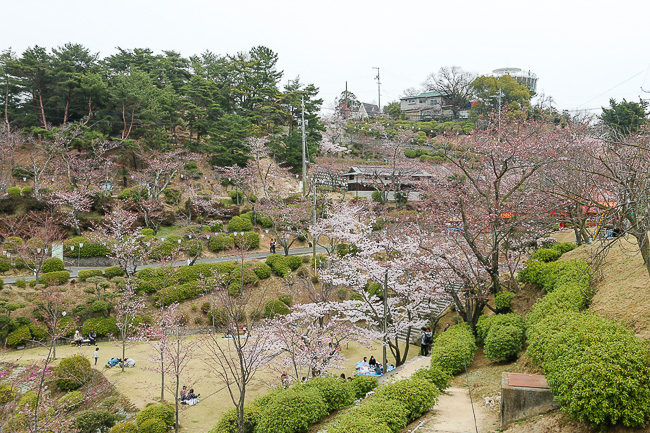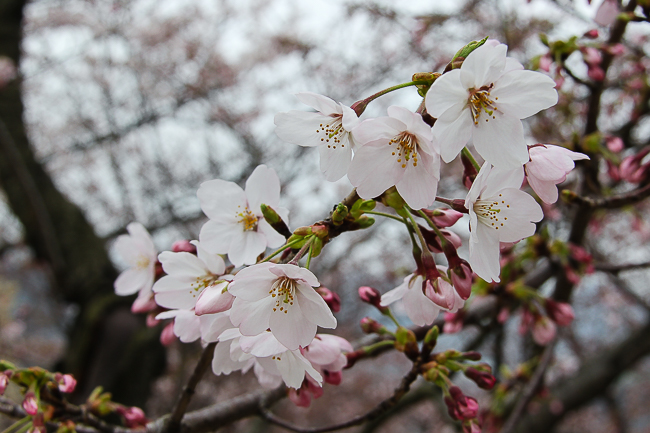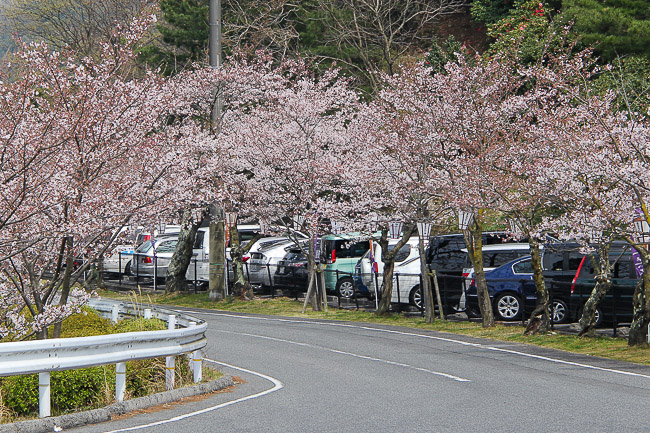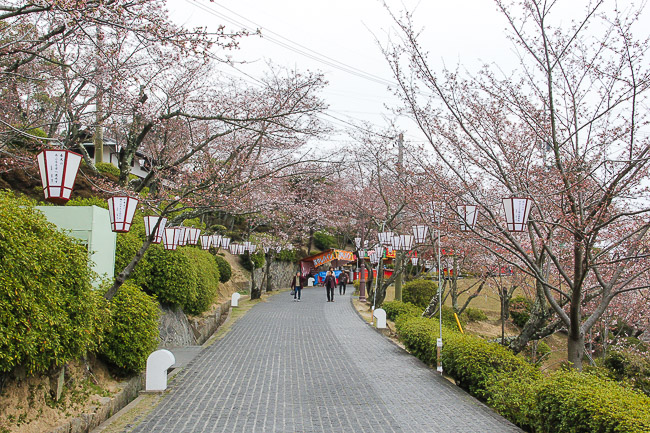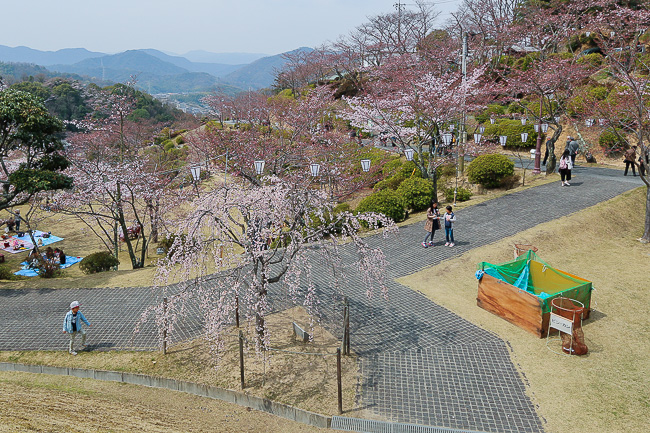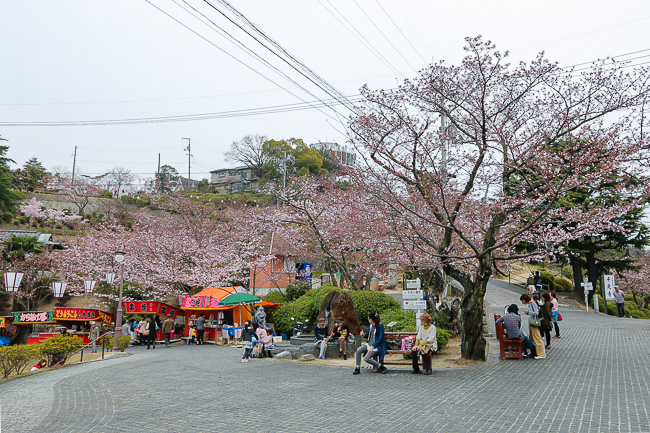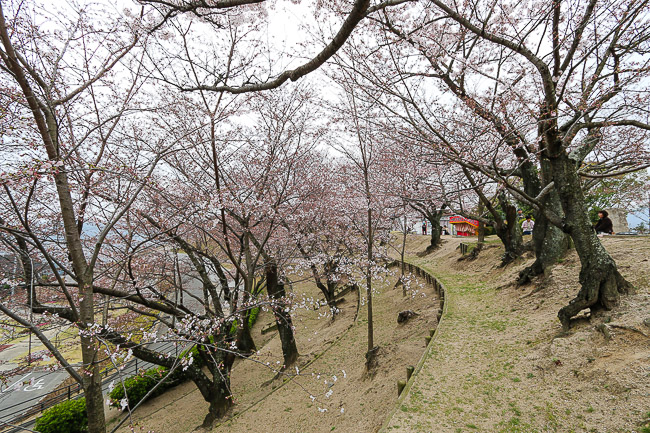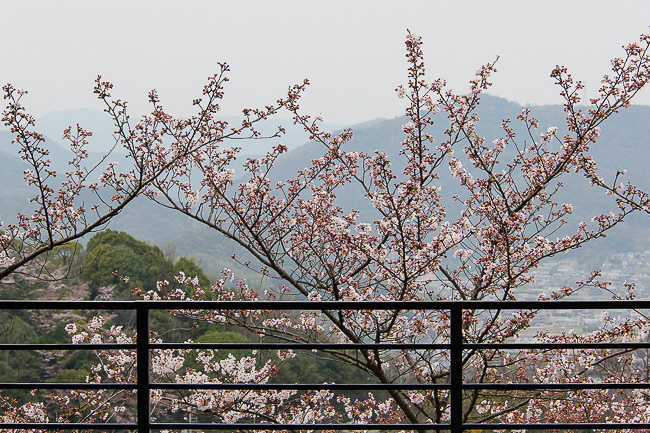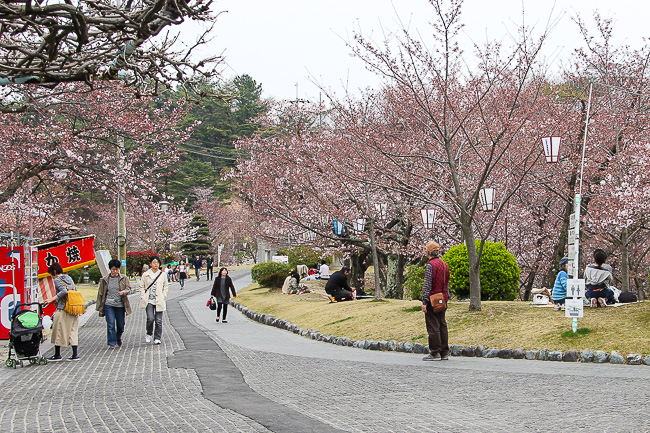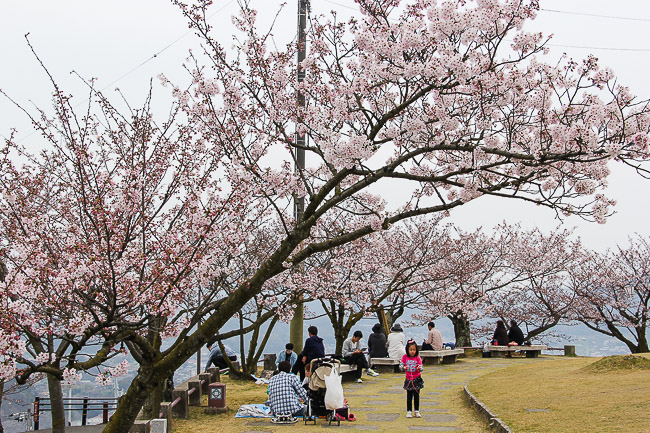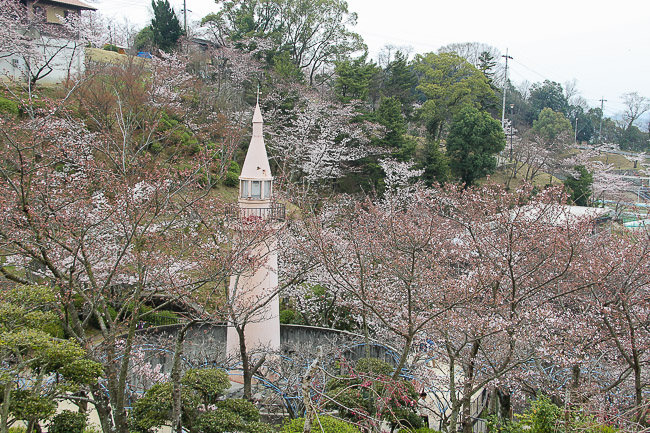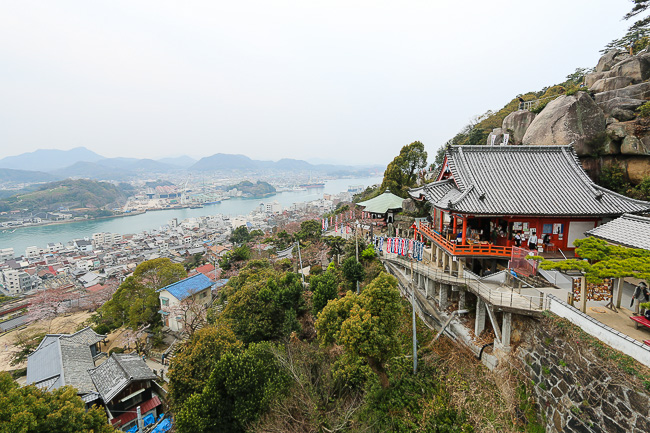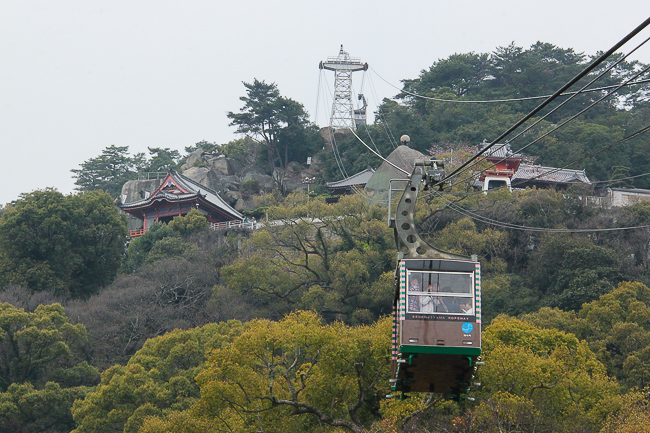 Questions? Ask in our forum.