Cherry Blossoms 2012: Hakodate Report (5/8)
Cherry Blossom Report 2012
Official cherry blossom reports by japan-guide.com
2012 Cherry Blossom Forecast - Schedule of upcoming reports - Post your own report
Popular cherry blossom spots - How to do hanami? - Cherry tree varieties
2012/05/08 - Hakodate Report
by sean
The cherry blossoms of Hakodate officially opened on May 2 this year, slightly later than an average year. Peak was reached on May 5, and I read a report saying that the cherry trees remained in full bloom despite the rain yesterday; therefore I am confident to be able to catch good views today.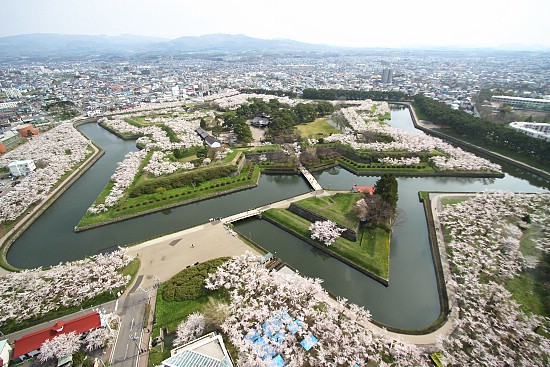 Fort Goryokaku
May 8, 2012 - Full bloom
Fort Goryokaku is a Western style citadel home to over a thousand cherry trees, making it one of the most popular hanami spots in Hokkaido. In 1857, construction of the fort began. In 1864, the fort was completed. From 1868 to 1869, the Battle of Hakodate happened here. In 1914, the fort was opened as a park. In 1952, it became the only designated Special National Historic Site in Hokkaido. In 2012, it became one of Sean's top 3 favorite spots to view cherry blossoms.
I apologize for imposing myself on that piece of history. Today Fort Goryokaku and its cherry blossoms were in such a magnificent state that I couldn't help but voice out my admiration. The views of the cherry trees in full bloom, either up close or from Goryokaku Tower, were amazing.
6:30 it was when I arrived at the park, and there were already many there taking a morning stroll, walking their dogs, and doing exercises (entry to the park is free and it opens at 5:00 from April to October). For me, my waist, the palm of my left hand and my right index finger were the most exercised, as I was busy rotating around and snapping at the shutter of my camera, trying desperately to avoid missing any opportunity to create digital imprints of postcard-worthy scenery.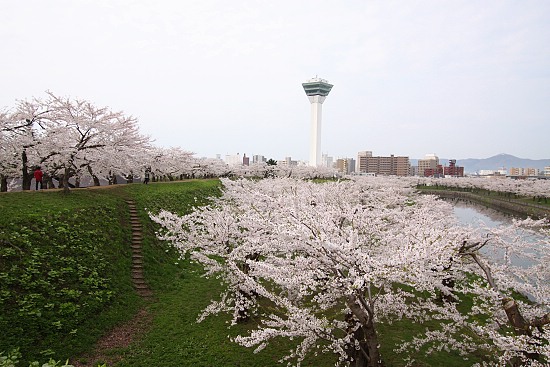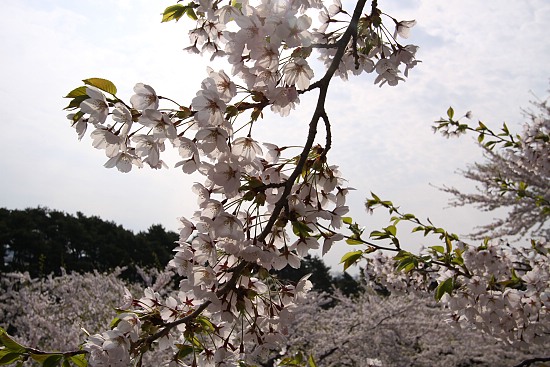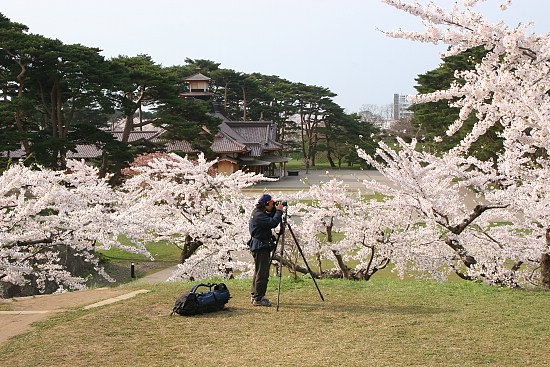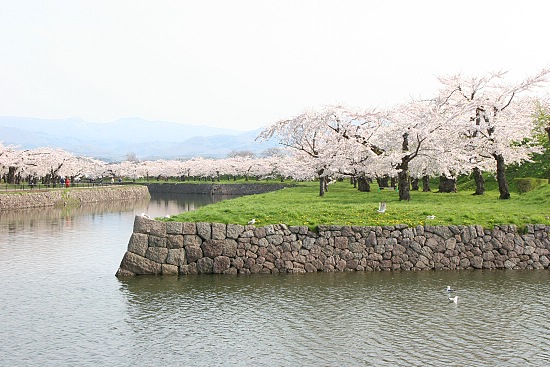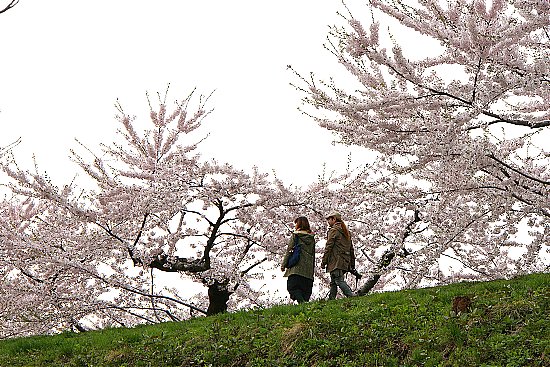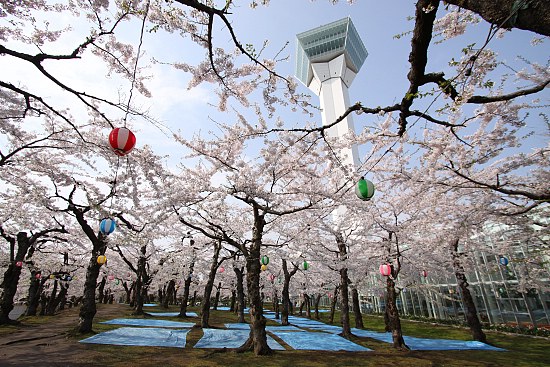 Hakodate Park
May 8, 2012 - Full bloom
Hakodate's second most popular cherry blossom spot is Hakodate Park. Here, you can enjoy the view of numerous cherry trees, as well as visit the Hakodate City Museum. Today, I found the blossoms here to also be in full bloom. There were however significantly more unopened buds than at Fort Goryokaku: peak might have been reached here relatively recently.
I arrived at about 9:45 and visitors were just about slowly trickling in. The amusement rides at the park only begin operation at 11:00, but the small zoo (free entry) was already open. The cherry blossom festival here will last till May 13, although it is likely that the best period for hanami at Hakodate might have passed by then. Evening light ups during the festival will be till 21:00 on weekdays and 22:00 this weekend.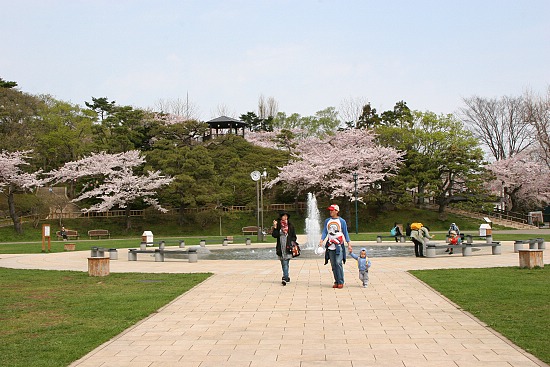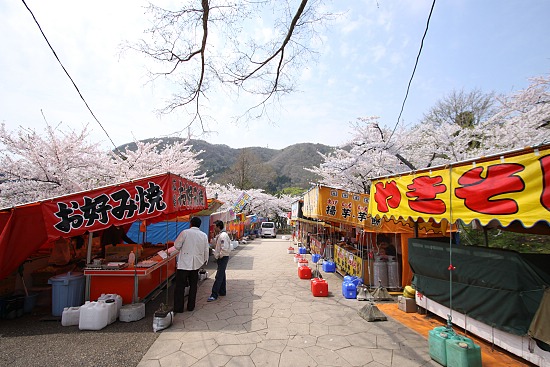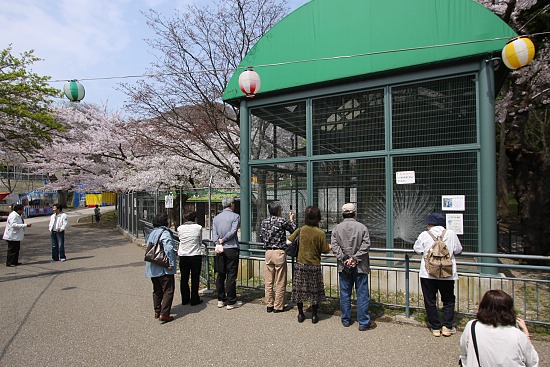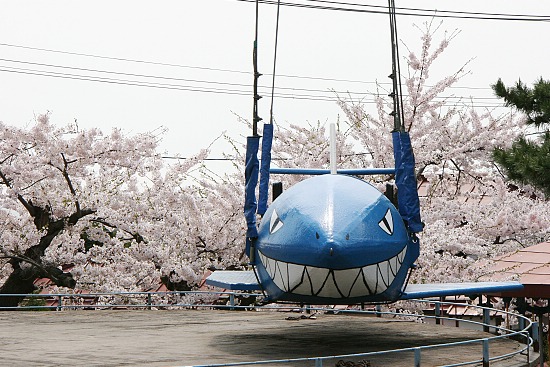 Questions? Ask in our forum.