Iwakuni: Approaching Full Bloom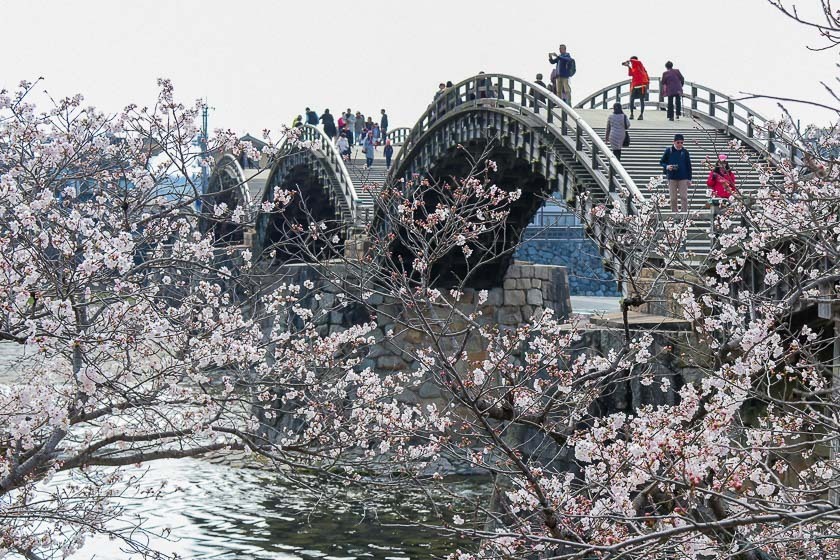 Iwakuni is a small city in southeast Yamaguchi Prefecture that is most famous for Kintaikyo Bridge, one of the top three famous bridges in the country. The area around the bridge together with the nearby Kikko Park is a popular cherry blossom viewing spot in Iwakuni.
Elsewhere in Japan, cities like Kamakura and Fukuoka are also reaching their peak as reported by Joe and Andrew yesterday. The weather forecast for the next few days is generally sunny with temperatures getting warmer towards the end of the week, making for prime cherry blossom viewing parties.
Today, I visited both Kintaikyo Bridge and Kikko Park to check out how the cherry blossoms were faring. The opening of the first blossoms in the area near Kintaikyo Bridge was reported on March 24, 2019, and nine days after kaika was announced, I am pleased to report that the flowers are almost at full bloom. This best viewing period is expected to continue through the coming weekend and likely into next week. Until April 12, the area around Kintaikyo Bridge will be illuminated from 18:30 to 22:00.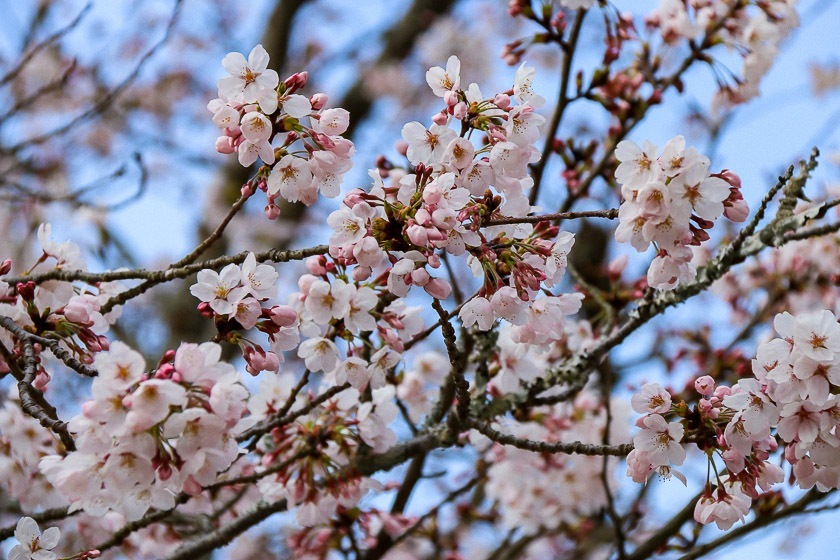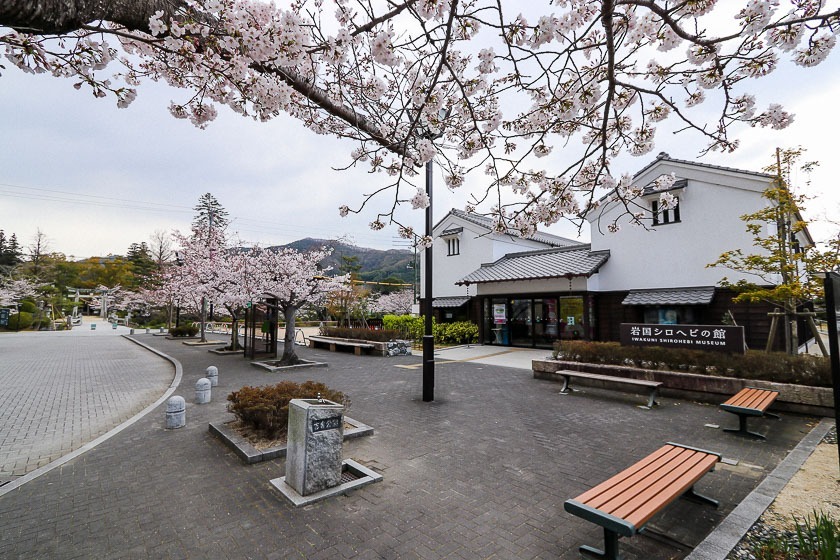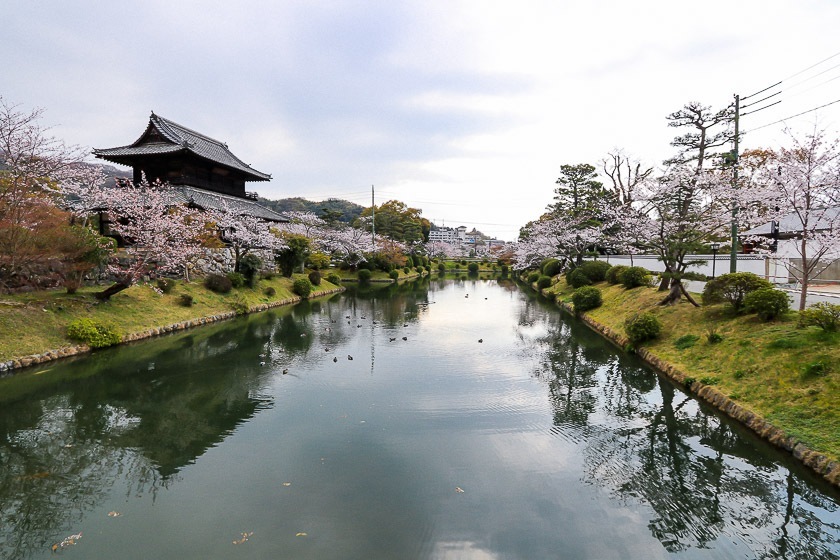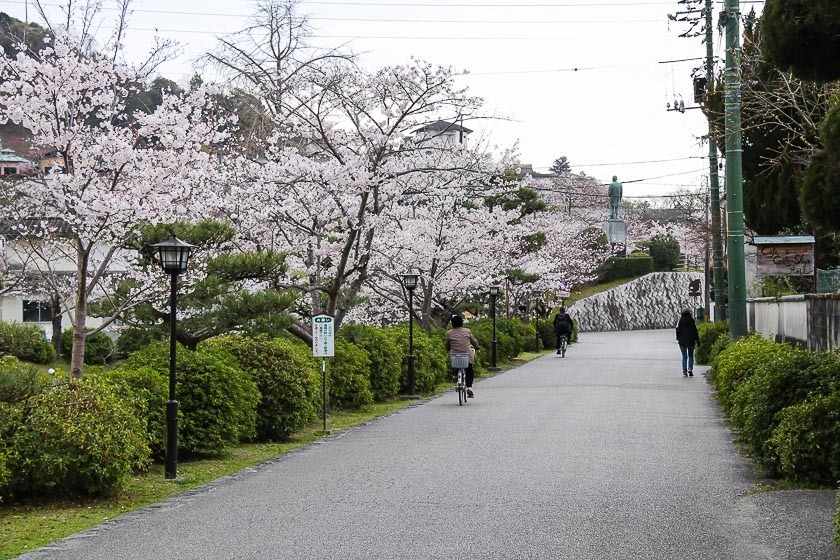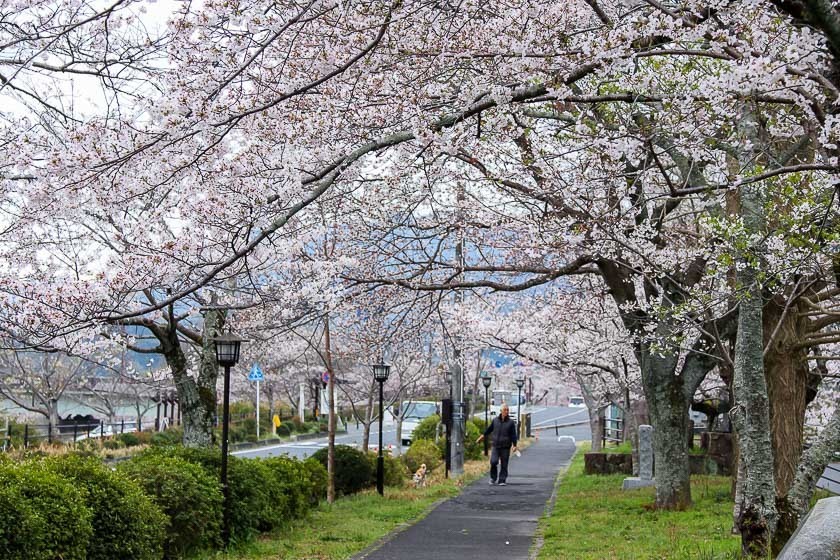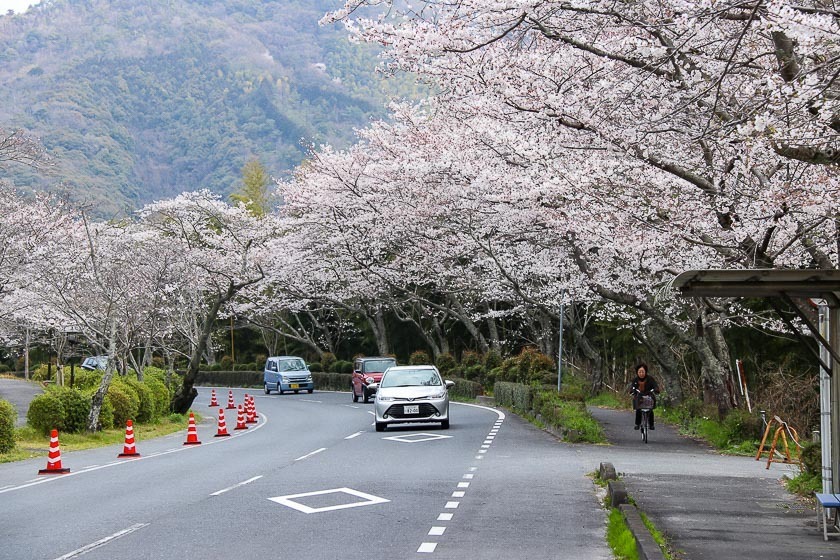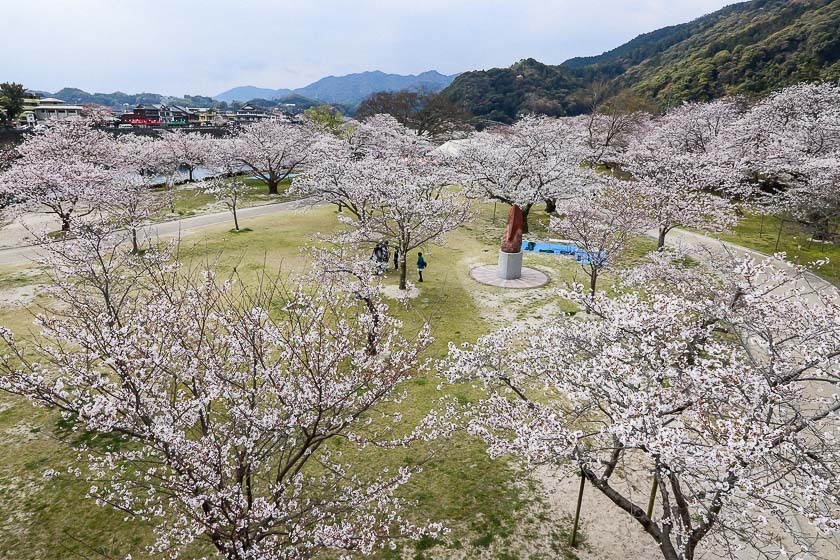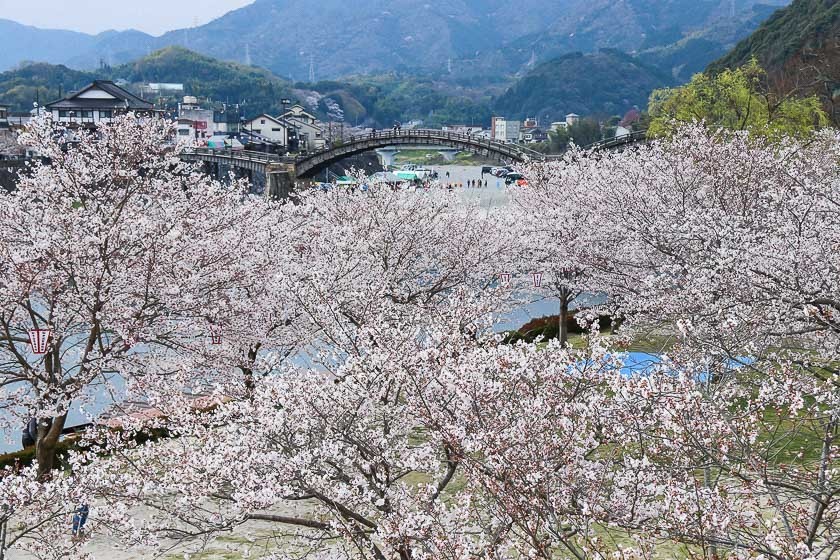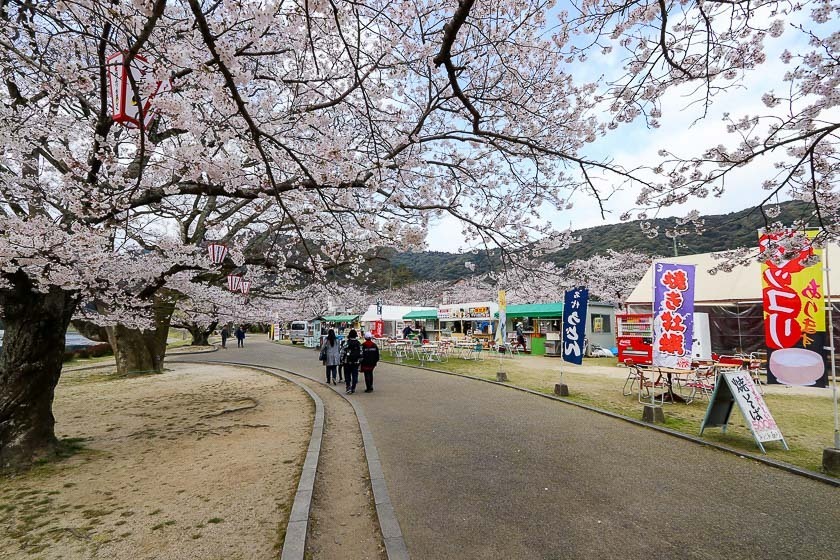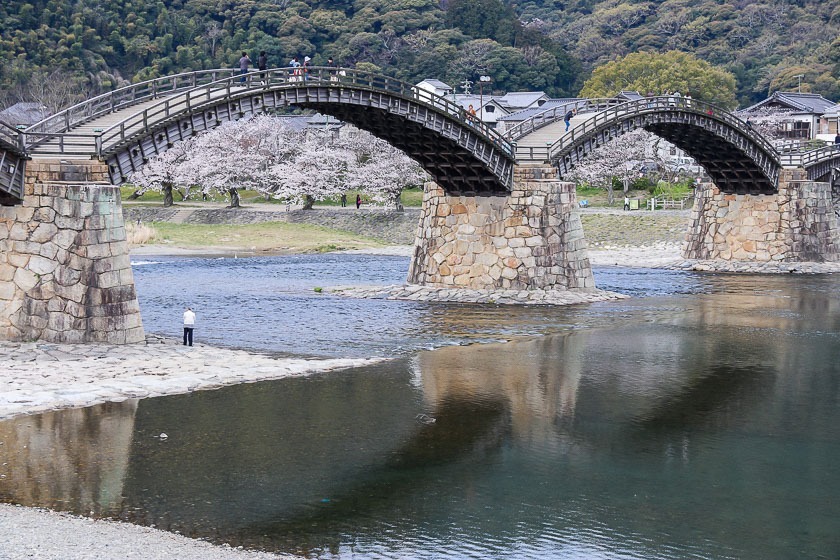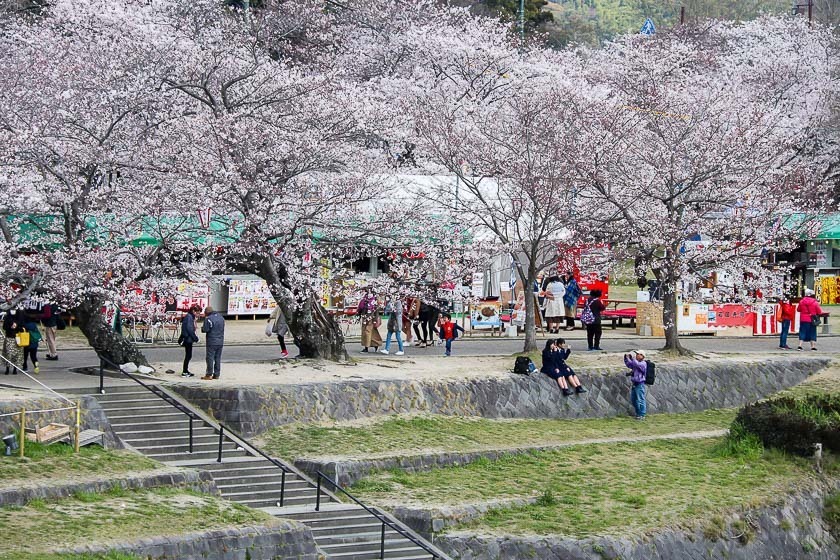 Questions? Ask in our forum.