Cherry Blossoms 2014: Yoshino Report (4/10)
Cherry Blossom Report 2014
Official cherry blossom reports by japan-guide.com
2014 Cherry Blossom Forecast - Schedule of upcoming reports - Popular cherry blossom spots
How to do hanami? - Cherry tree varieties - Post your own report
2014/04/10 - Yoshino Report
by sean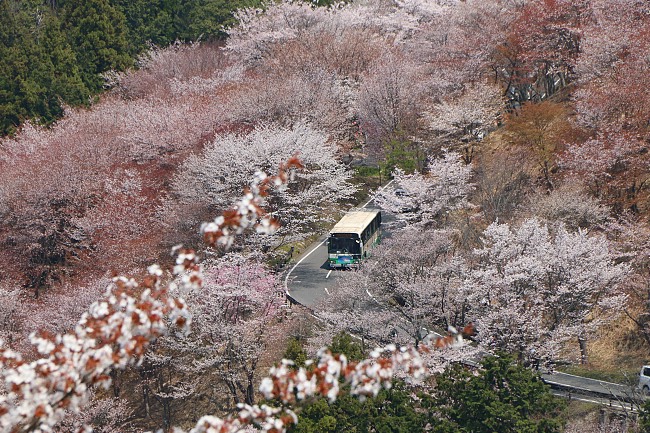 Bus ferries passengers up to Naka Senbon
The year's cherry blossom season gradually shifts north and the cherry trees are beginning to bear flowers in the Tohoku Region. In Tokyo, the sakura had reached their peak on March 30, and by now I believe the main season is nearing its end, making way for late blooming varieties of cherry blossoms to take center stage. Raina is in Tokyo today to give us a first-hand account of the situation there.
In the Kansai Region, the cherry blossom season is similarly at a late stage. Those who have arrived or will be arriving too late and cannot afford the time to travel further north can travel further up instead. In "up", I mean up mountains where the difference in altitude contributes to temperature differences, and therefore later blooming cherry trees.
But not just any mountain. Enter into the picture Yoshinoyama in Nara Prefecture, arguably the most famous cherry blossom spot not only in the Kansai Region but in all of Japan. And justifiably so, because over 30,000 cherry trees, mostly of the yamazakura variety, decorate the slopes of the mountain with pink and white each spring.
Even at Yoshinoyama itself, cherry trees flower at different times due to differences in altitude, and so the trees are collectively named in groups: Shimo Senbon (the lower 1000 trees), Naka Senbon (the middle 1000 trees) and Kami Senbon (the upper 1000 trees). There is also the Oku Senbon (the inner 1000 trees) which has by far the fewest cherry trees and offers no views of slopes covered by them, but for those who arrive really late, say in the second half of April this year, you might want to go as far as here for hanami (cherry blossom viewing).
At the time of my visit this morning, the best cherry blossom views at Yoshinoyama were at Naka Senbon and the upper sections of Shimo Senbon. The colors will gradually move up the mountain, providing a long cherry blossom season that stretches into late April, and possibly early May this year. By the way, don't pull your hair out trying to figure out how 4 times 1000 can be equal to 30,000, it's just a figurative way of naming the trees.
Shimo Senbon
April 10, 2014 - petals starting to fall
It was somewhat difficult to make a call here, because the upper sections of Shimo Senbon still had cherry trees at their peak, but at the lower sections I noticed a significant number of trees that were shedding petals profusely with each gust of wind. Overall, good views of cherry blossoms can still be observed, and I think it will remain so for another two to three days.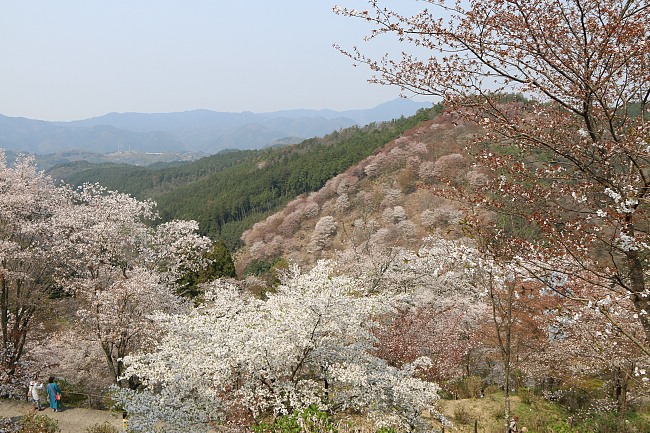 Shimo Senbon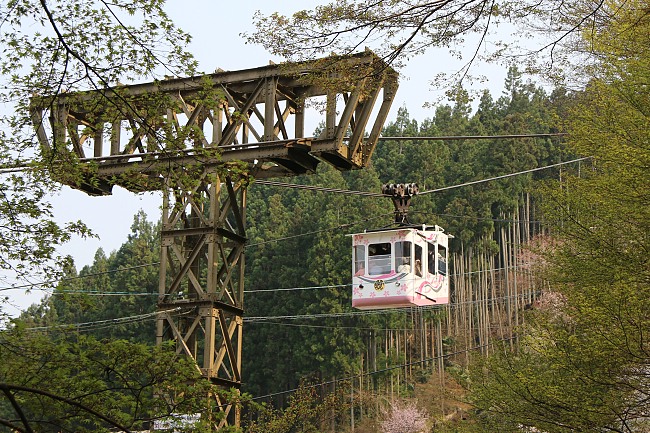 Ropeway decorated with sakura prints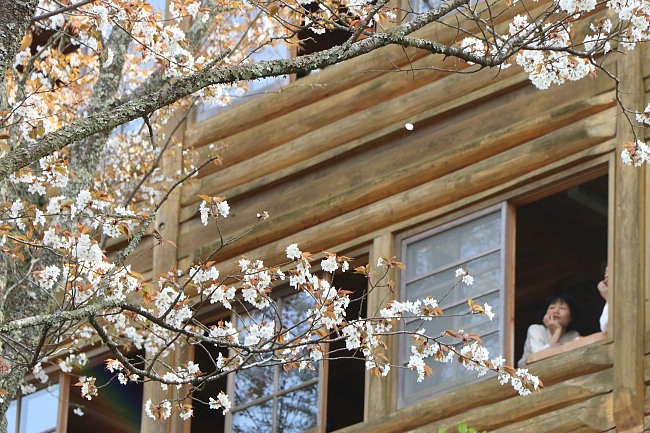 A petal falls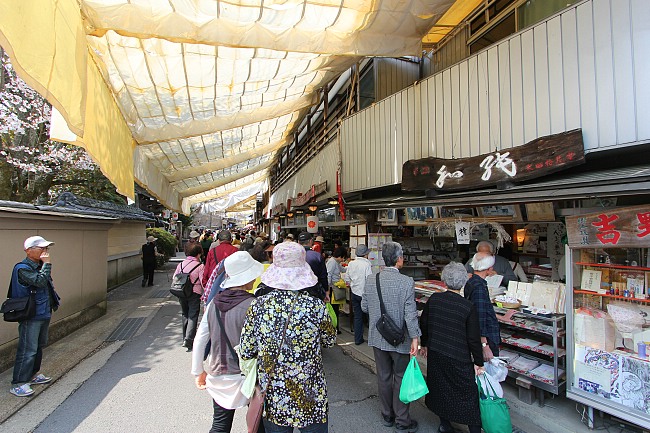 Shopping street between Shimo Senbon and Naka Senbon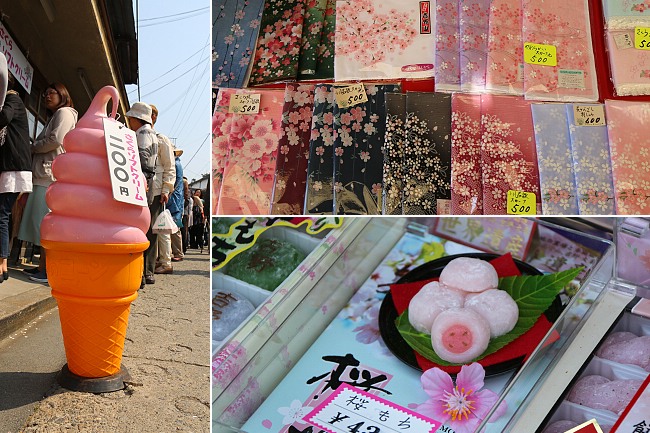 Cherry blossom-related items on sale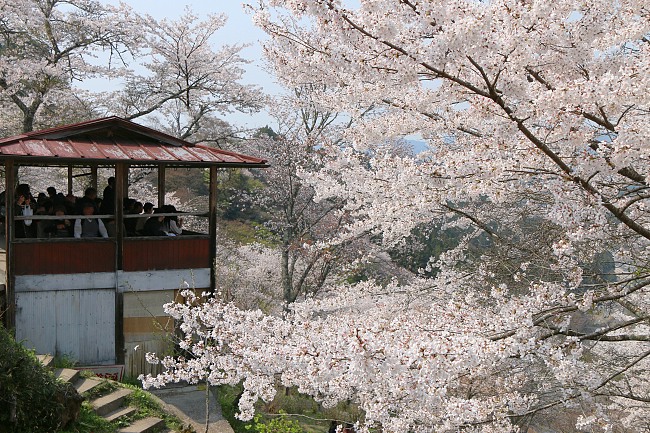 Nice resting place
Naka Senbon
April 10, 2014 - full bloom
The Naka Senbon area is where the majority of Yoshino's accommodations, shops and restaurants can be found. There are also several temples and shrines here, including the historically important Yoshimizu Shrine, from where the famous "Ichimoku Senbon" ("thousand cherry trees with one look") view can be seen.
I found the views here to be great today. There was the occasional late bloomer, as well as some trees that were already shedding petals, but overall I think colors are close to their best with many cherry trees having saturated-looking branches.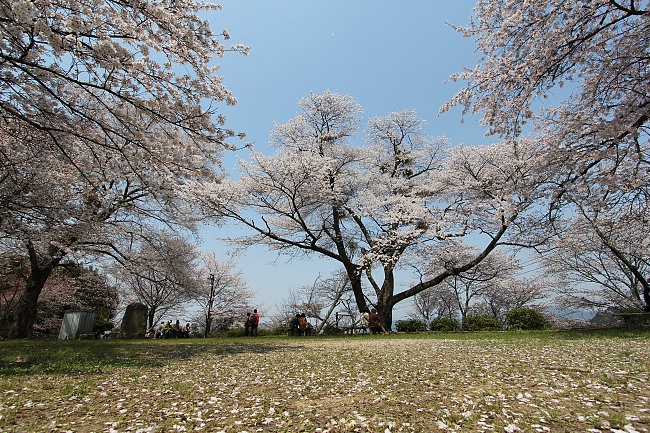 Park in the Naka Senbon area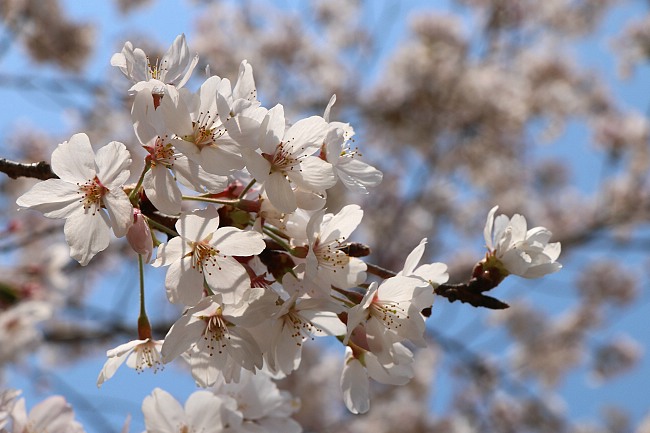 Close up of some cherry blossoms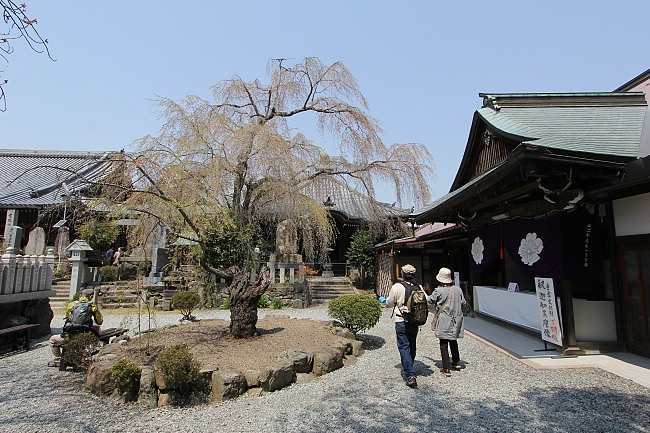 End of season for the weeping cherry tree that Emperor Tenmu dreamt about (Sakuramotobo Temple)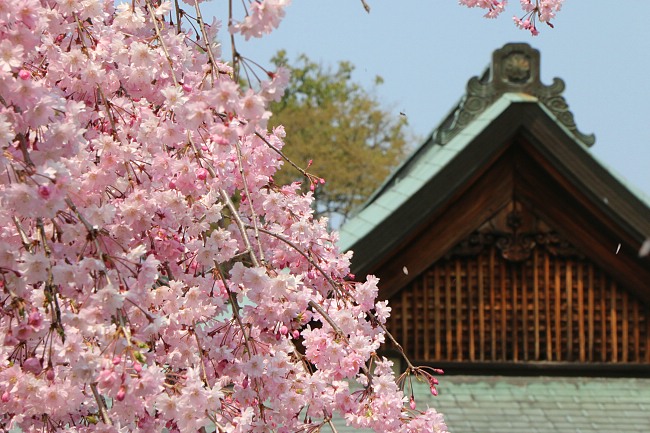 Some Yaebeni-weeping cherries were in full bloom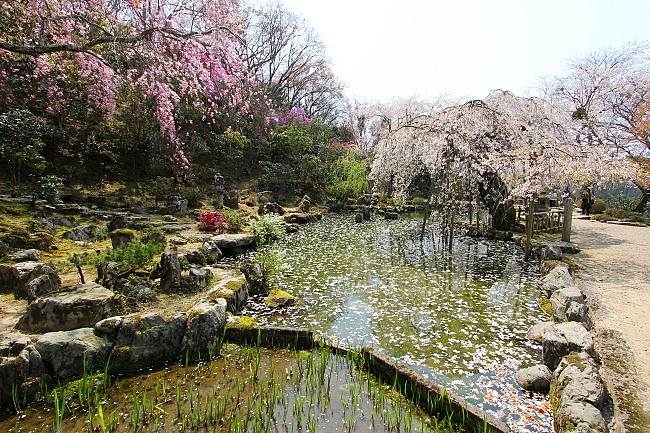 Garden at Chikurin-in Temple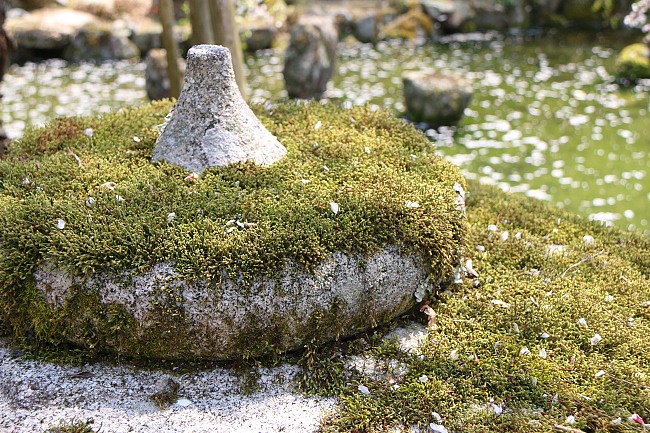 Fallen petals of a weeping cherry tree on the roof of a stone lantern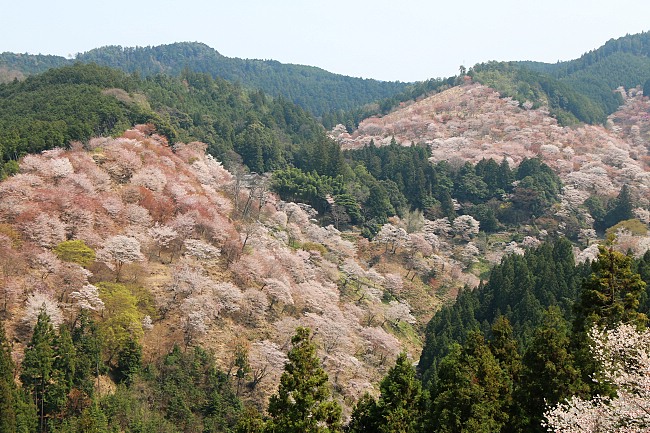 Ichimoku Senbon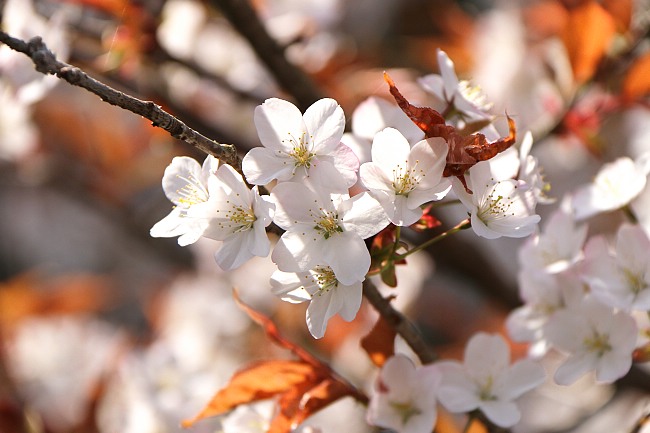 Some cherry blossoms in full bloom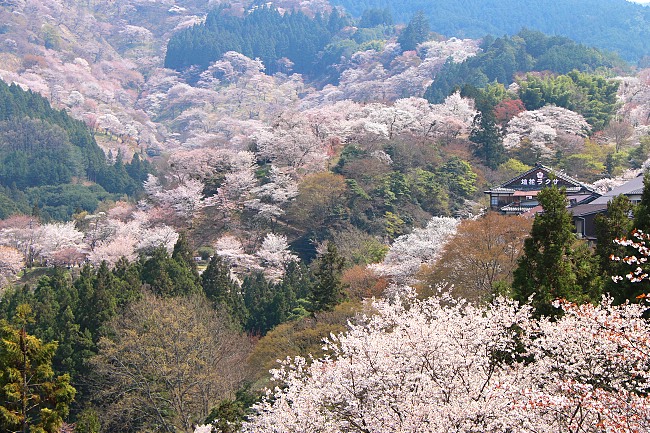 Ichimoku Senbon 2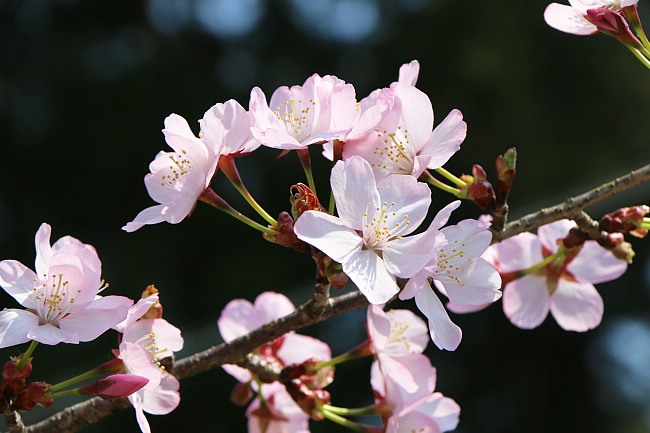 Some cherry blossoms in full bloom 2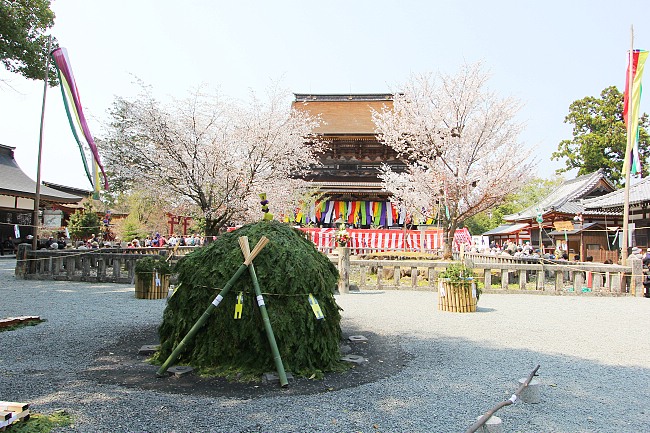 Preparing for a ritual at Kinpusenji Temple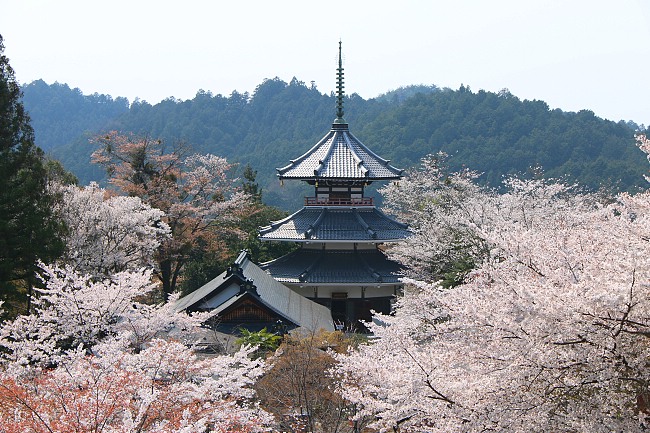 Kinpusenji's pagoda
Kami Senbon
April 10, 2014 - approaching full bloom (50-80%)
The cherry trees around the Kami Senbon area were around the halfway mark, with some trees looking full already while others still seemed bare. Best views will probably reach here sometime over the weekend.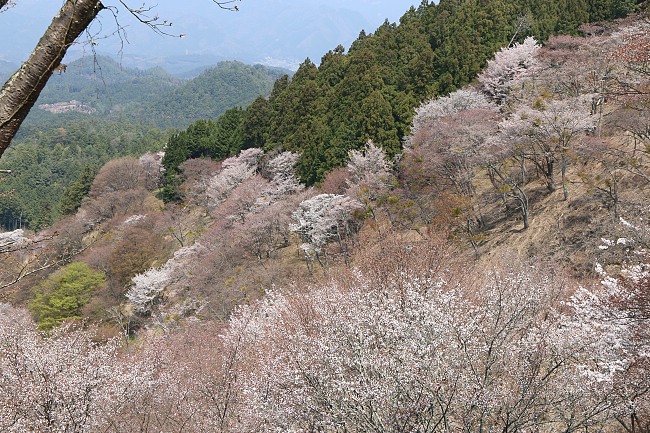 At Kami Senbon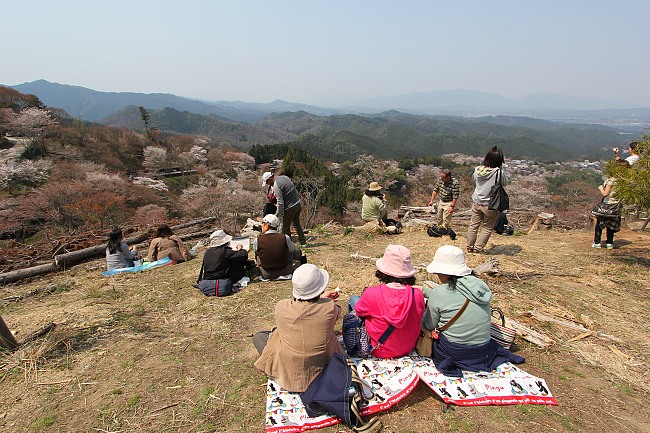 Visitors taking a break whilst enjoying the scenery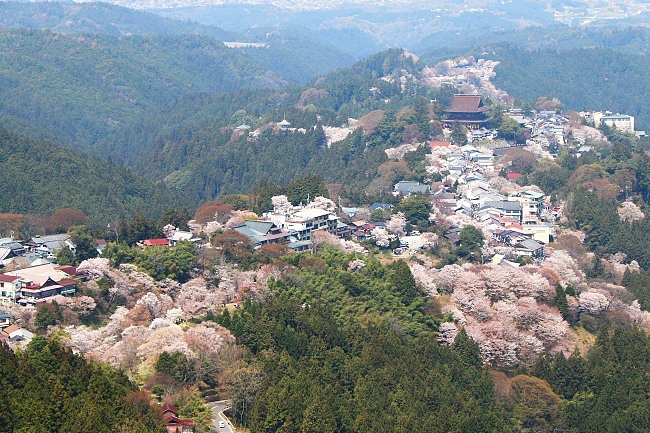 Looking down from Kami Senbon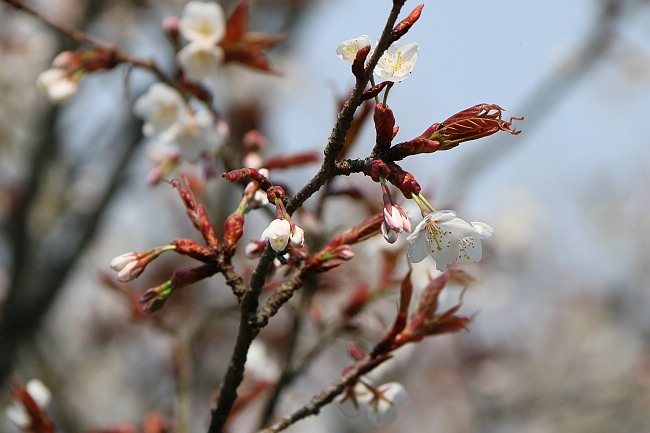 State of cherry blossoms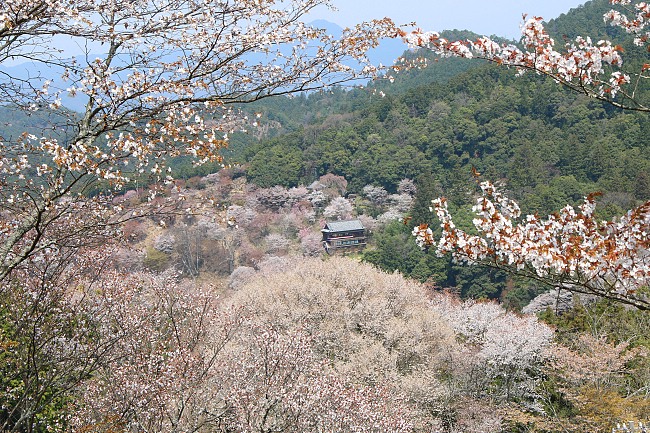 Nyorinji Temple seen from afar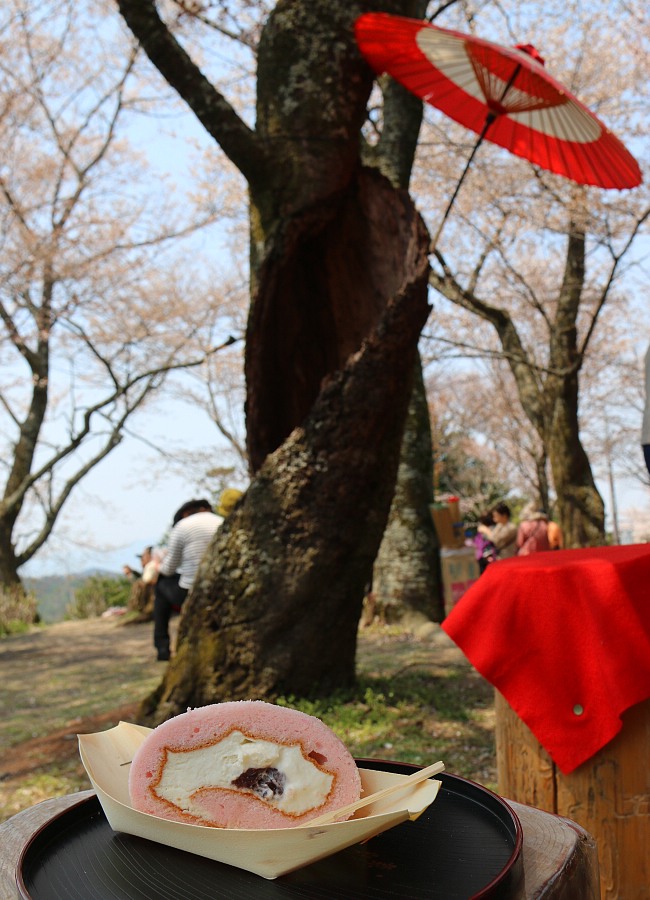 Sakura cake for lunch
Questions? Ask in our forum.