Morning Market
Enjoy fresh seafood for breakfast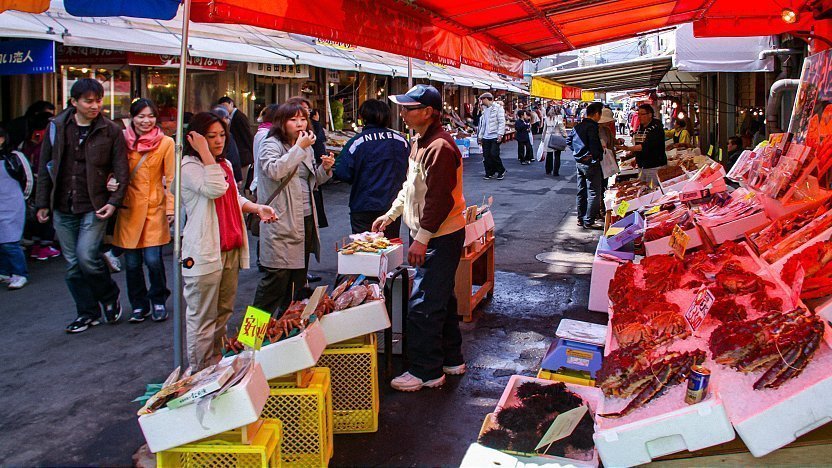 The Hakodate Morning Market ("ŸŠÙ'©Žs, Hakodate Asaichi) is held daily from 5am (6am from January to April) to noon, just a few steps away from JR Hakodate Station. The market area spans about four city blocks.
Products on sale include various types of fresh seafood, such as crabs (kani), salmon eggs (ikura) and sea urchin (uni), as well as fresh produce such as melons. Many restaurants can be found in the market area, offering fresh seafood breakfasts, such as uni-ikura domburi.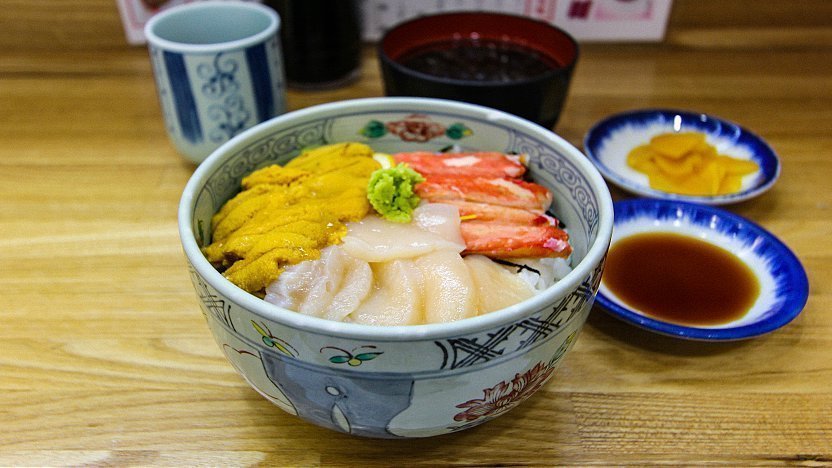 Questions? Ask in our forum.