Chubu Sangaku National Park - Northern Japan Alps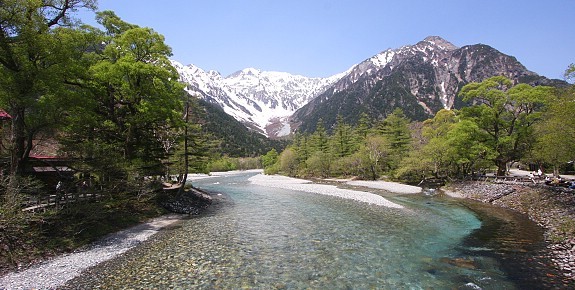 The Chubu Sangaku National Park (中部山岳国立公園, Chūbu Sangaku Kokuritsu Kōen) roughly encompasses the Northern Japan Alps, a volcanic mountain range that stretches across Toyama, Nagano and Gifu Prefectures, and includes several 3000 meter high peaks and breathtaking hiking courses. Together with the Central Japan Alps and Southern Japan Alps, the Northern Japan Alps were so named for being reminiscent of the European Alps.
The Chubu Sangaku National Park provides spectacular alpine vistas in every season. Popular destinations in the park include Kamikochi, a highland plateau famous for its beautiful mountain scenery; the unique Tateyama Kurobe Alpine Route; and Hakuba, one of Japan's leading ski resort. The park is also loved for its outstanding hot springs and autumn colors.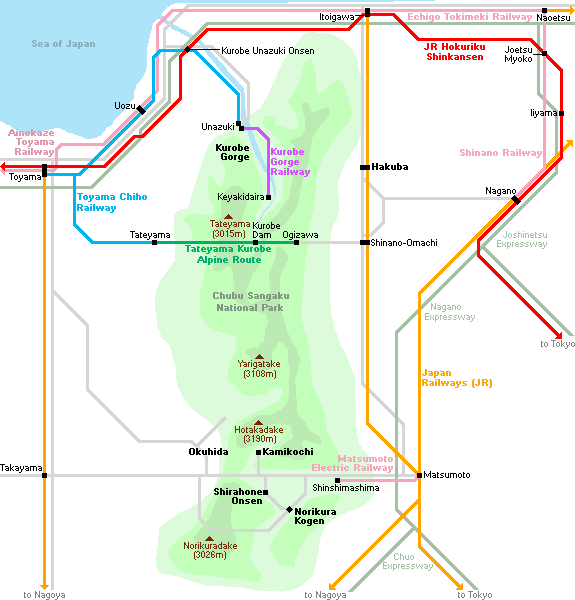 Top spots in Chubu Sangaku National Park