Kakunodate is one of the Tohoku region's most famous cherry blossom spots. Around one million people visit Kakunodate's cherry blossom festival each year. The blossoms are usually at their best during the Golden Week in late April and early May.
It was during the Edo Period (1603-1868), that several weeping cherry trees were imported from distant Kyoto. This was done by local samurai families in an attempt to outperform each other in cultivating the most beautiful trees. Their efforts are still visible in the samurai district, where dozens of weeping cherry trees line the streets.
In addition, several hundreds of somei yoshino cherry trees were later planted along Hinokinai River, which runs through Kakunodate. The Hinokinai riverbank provides a great location for hanami picnics under the blossoms.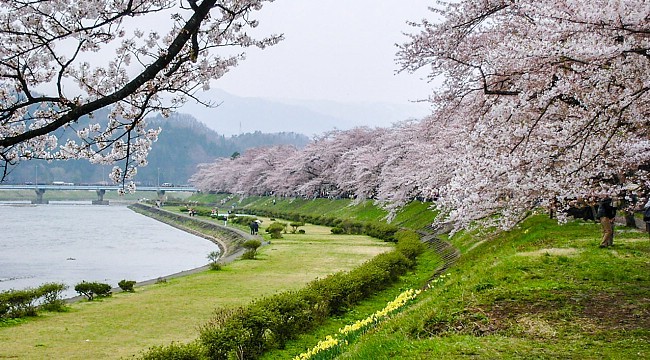 Questions? Ask in our forum.