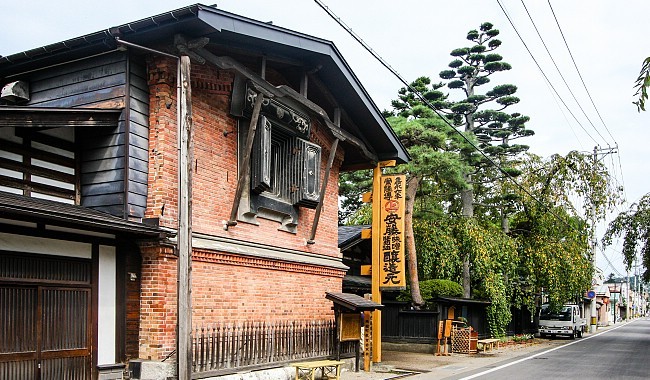 Kakunodate was established as a castle town in 1620 under the authority of Ashina Yoshikatsu, a local lord. At that time, the town layout was designed to reflect a division between the samurai district and the merchant district. Although the samurai district is better known to tourists, the merchant district also claims some interesting buildings and history.
The most impressive building in the district is Ando Jozo Miso storehouse and shop. The Meiji Period brick storehouse is a beautifully preserved structure, while the shop sells miso and soya sauce, which have been produced by the same method for over 150 years, drawing Japanese cuisine aficionados from across the country.
A few other historic buildings can be found dispersed among the more modern construction prevalent in this part of town. Many buildings, both historic and modern, are stores selling cherry tree bark products. Local woodworkers craft the cherry bark into small mirrors, jewelry boxes, and pieces of furniture. Known as "kabazaiku", cherry bark woodwork dates back to a Kakunodate samurai named Fujimura Hikoroku who popularized the craft among his neighbours.
Nishinomiya House is another important compound located adjacent to the merchant district in a second, smaller samurai zone. Once the home of the wealthy Nishinomiya family, the different buildings have since been converted into a restaurant, shop and museum. The Nishinomiya complex is representative of a prosperous, multi generational home.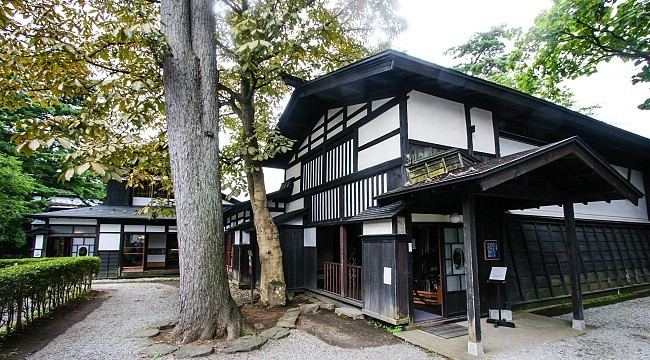 Questions? Ask in our forum.