Inujima (犬島, literally: "dog island") is a small island off Okayama in the Seto Inland Sea that is named after a large rock resembling a sitting dog. Like nearby Naoshima Island, Inujima has become known as a site for contemporary art and serves as a venue of the Setouchi Triennale modern art festival. Due to its small size, the peaceful island can be explored entirely on foot.
Before turning to contemporary art, Inujima was mostly an industrial site. During the feudal age it produced granite blocks for castle construction, and in the early 20th century a copper refinery was supposed to bring prosperity and people to the island. However, copper prices plummeted within ten years of the refinery's opening and led to its premature closure and a drop in the island's population.
The refinery was not demolished after its closure, and despite being out of business for almost a century, its ruins still characterize Inujima's landscape. Designated as a "heritage of industrial modernization", the ruins with their exposed brick walls, overgrown power plant and crumbling smokestacks can now be explored by tourists.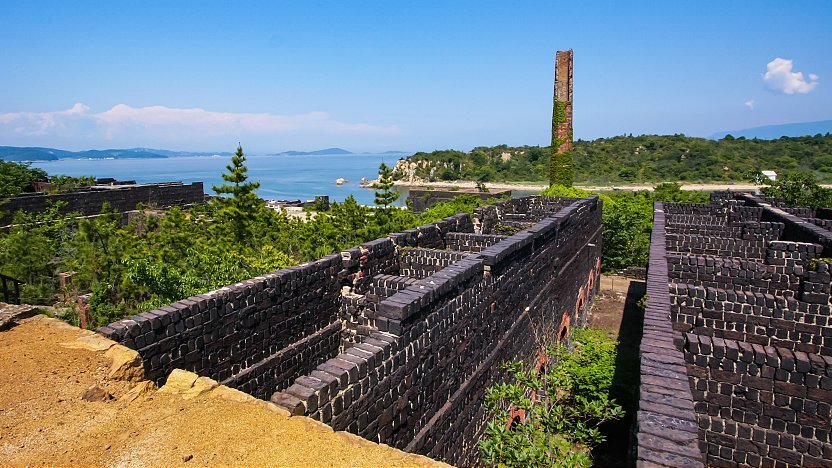 In 2008, the refinery ruins were converted into the Inujima Seirensho Art Museum ("seirensho" is Japanese for "refinery") by tastefully incorporating an art gallery into the ruins. The gallery is located mostly underground and uses local materials such as granite and discarded bricks from the refinery. Among the small number of artworks on display are an intriguing tunnel of mirrors and a tribute to the late novelist Mishima Yukio, which consists of pieces of Mishima's former residence suspended in midair.
Admission tickets to the art museum are purchased at a Inujima Ticket Center next to the ferry terminal, a 200 meter walk from the refinery's gates. While in the past it was necessary to make advance reservations for a guided tour of the site, it is now possible to explore it on an individual basis without prior appointment.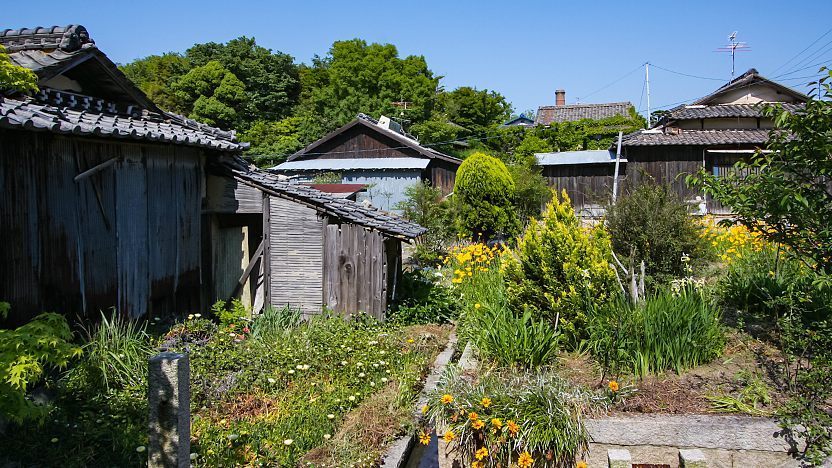 The rest of Inujima is occupied by a small rural village, which is home to about one hundred people. Scattered across the peaceful village are the five galleries of the Inujima Art House Project which were built for past art festivals and have become permanent attractions on the island. They can all be explored in a pleasant 1-2 hour walk through the village's narrow lanes.
Dining, shopping and lodging options are highly limited on the island. A couple of small restaurants are found in the proximity of the port, including a cafe inside the Inujima Ticket Center. The Seirensho Art Museum also has a cafe on its grounds, but outside of summer it is sometimes closed even when the museum is open. A beach with campground is found on the opposite side of the island, about a ten minute walk from the ferry terminal.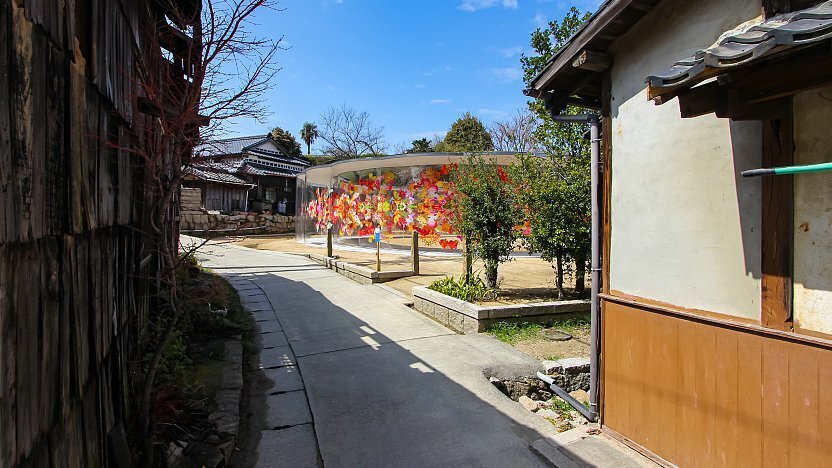 Take the JR Ako Line from Okayama to Saidaiji Station (20 minutes, 240 yen, two trains per hour) and change to a bus bound for Higashi Hoden (東宝伝). Get off at the Nishi Hoden (西宝伝) bus stop (30 minutes, 520 yen, 2-3 departures per day), which is a short walk from the ferry terminal from where ferries leave for Inujima once every 1-3 hours (10 minutes, 400 yen one way, see timetable). On selected days, additional buses operate directly between Okayama Station and Hoden Port (60 minutes, 760 yen one way, 1-2 buses per day).
Three ferries per day operate between Naoshima (Miyanoura Port) and Inujima on days when the attractions on Inujima are open. The ferries make a stop at Teshima along the way except on days when the attractions on Teshima are closed. The one way trip between Naoshima and Inujima takes just under an hour and costs 1880 yen.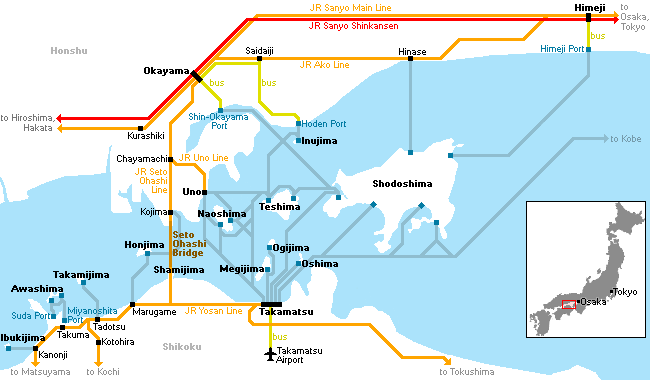 Inujima Seirensho Art Museum & Inujima Art House Project
Hours
9:00 to 16:30 (entry until 16:00)
Closed
December to March; Tuesdays (or following day if Tuesday is a
national holiday)
; if Monday is a national holiday, the facilities are open on Tuesday but closed on Wednesday. Check
official website
for opening calendar.
Questions? Ask in our forum.