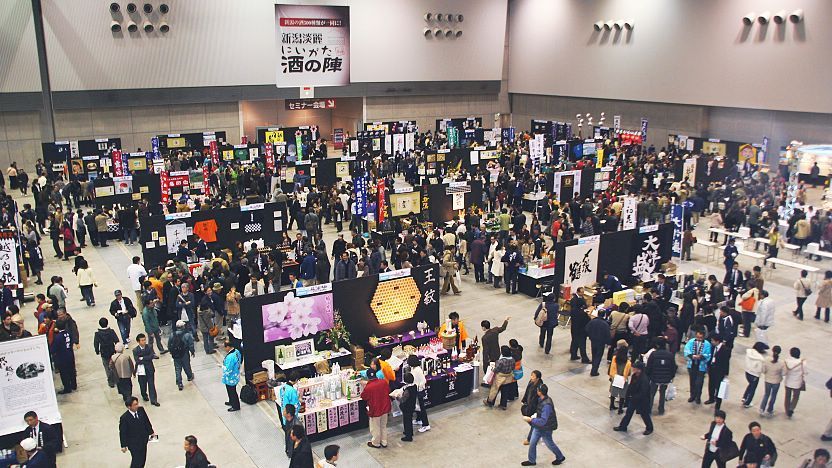 Sake no jin will not be held in March 2022.
Sake no jin (酒の陣) is an annual sake fair, attended by about one hundred sake producers from across Niigata Prefecture, a prefecture well known for its high quality rice and rice wine. Sake no jin is held on a weekend in mid March at the Toki Messe convention center in Niigata City.
Until 2019, the fair was free to enter, and for a one-time fee you could sample an unlimited number of sake. However, the fair has become increasingly crowded, and troubles with drunken visitors have increased. As a result, a new system will be introduced from 2020 that requires the purchase of coupons to sample the sake. In addition, the venue will be divided into two, and an admission fee will be introduced for the venue where sake is sampled. Located nearby, the second venue will be free to enter and offer a variety of foods and drinks to be purchased.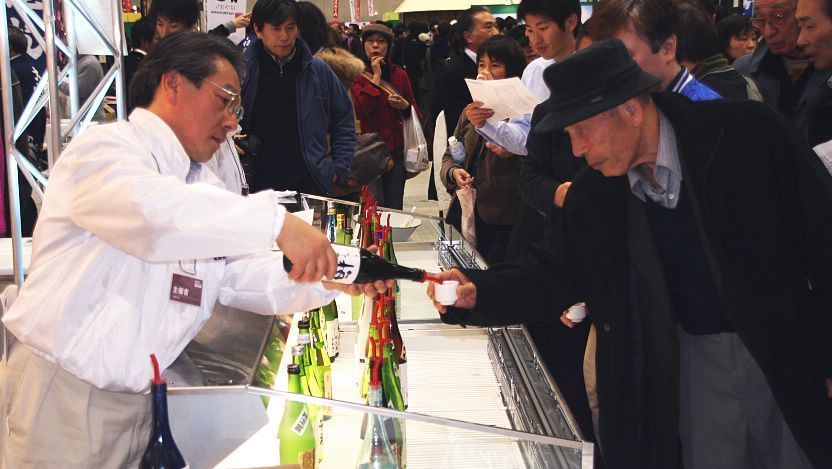 By train from Tokyo
Niigata Station can be reached from Tokyo Station in about two hours by Toki trains along the Joetsu Shinkansen. The one way journey costs around 10,500 yen and is fully covered by the Japan Rail Pass and JR East Nagano Niigata Area Pass.
By bus from Tokyo
There are hourly highway bus connections and an overnight bus between Tokyo (Ikebukuro Station) and Niigata. The one way trip takes about 5.5 hours and costs around 5900 yen (exact price depends on the day of travel). Discount bus companies, such as Willer Express, offer one way fares from around 3000 yen.
From Niigata Station to Toki Messe
The Toki Messe convention center can be reached from Niigata Station by bus (about 10 minutes, 210 yen), by taxi (about 5 minutes, approx. 700 yen) or on foot (two kilometers, about 30 minutes).
Questions? Ask in our forum.