Yutoku Inari Shrine (祐徳稲荷神社, Yūtoku Inari Jinja) is located in Kashima City, southern Saga Prefecture. It is considered one of Japan's top three shrines dedicated to Inari alongside Fushimi Inari Shrine in Kyoto and Toyokawa Inari Shrine in Aichi Prefecture. One of Shinto's most popular deities, Inari is associated with rice, prosperity and foxes.
Founded in 1687 by the wife of the local lord, Yutoku Inari Shrine is built into the steep hillside of a valley. Its main hall stands on tall wooden beams 18 meters above the valley floor, not unlike Kyoto's Kiyomizudera Temple. From the main hall's terrace, a walking trail leads further into the wooded hill behind the shrine. Sections of the path are covered by torii gates and lined by smaller shrines. After about a ten minute climb, visitors will find the small Okunoin shrine hall at the top and nice views over Kashima City and the nearby Ariake Sea.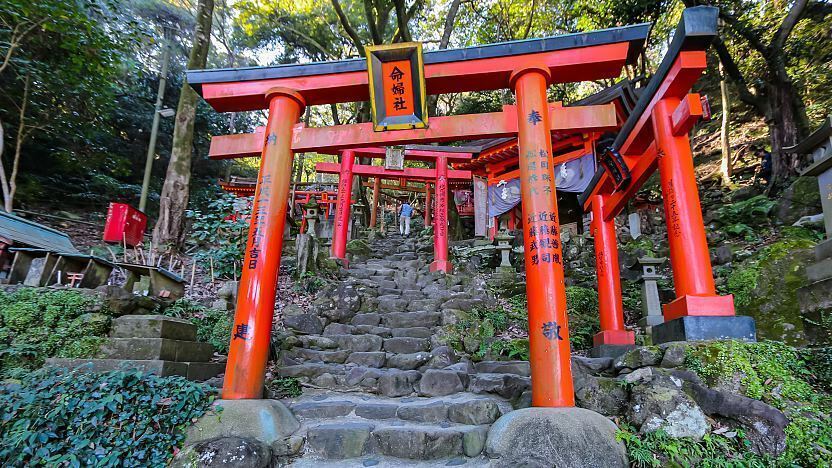 A small traditional Japanese garden with ponds and walking trails is found at the base of the hill. The garden is famous for its peonies and winter peonies which are usually in bloom around April and January respectively. Furthermore, the hillside opposite from the shrine is a public park featuring many azalea bushes that provide a beautiful seasonal sight typically around April (as well as good views of the shrine buildings on the other side of the valley).
A small, aging shrine museum next to the main parking lot showcases armor worn by the different generations of feudal lords as well as ceremonial swords, artwork and local ceramics. The traditional approach to the shrine is lined by several shops that offer local snacks and souvenirs.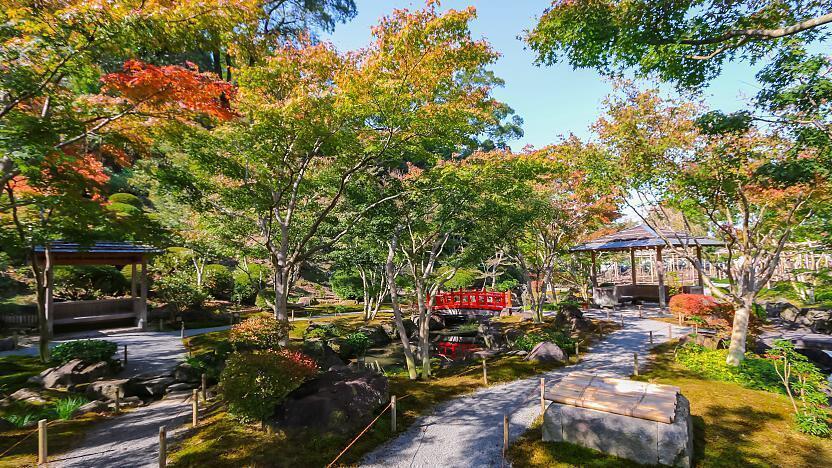 The closest major railway station to the Yutoku Inari Shrine is Hizen-Kashima. By direct limited express train, it can be reached in about an hour and for around 3000 yen one way from Fukuoka's Hakata Station. There are direct trains about every three hours. Alternatively, take a limited express train as far as Kohoku (50 minutes) and transfer to a local train to Hizen-Kashima (15 minutes). All trains are covered by the Japan Rail Pass and the Kyushu Rail Pass.
From Hizen-Kashima Station, the shrine can be reached in a ten minute bus (330 yen one way, not covered by JR passes, 1-2 buses/hour) or taxi (around 1600 yen one way) ride.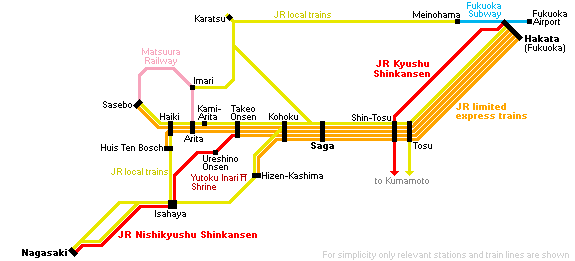 Questions? Ask in our forum.