2018 Sapporo Snow Festival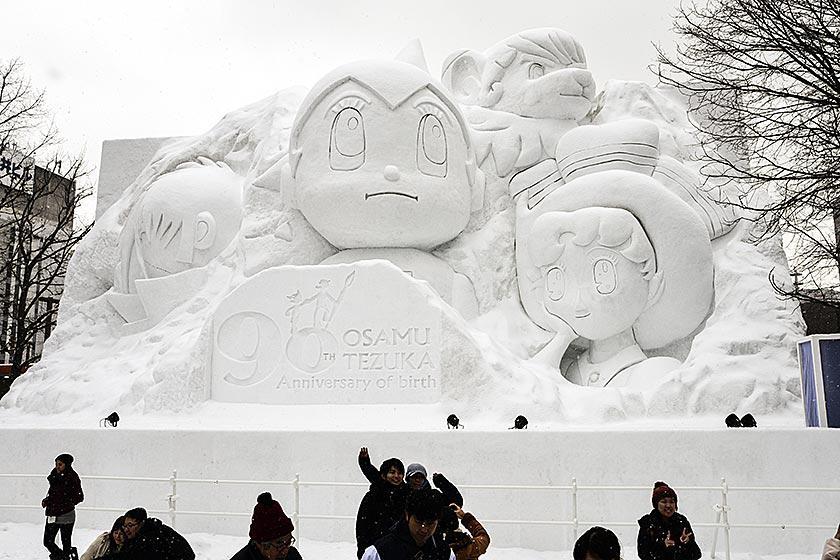 Today marks the start of the 69th annual Sapporo Snow Festival (Sapporo Yuki Matsuri) which will continue until February 12.
This is the most famous snow festival in Japan. Visitors can experience the event across three locations: Odori Park for snow sculptures and live events, the Suskino District for ice sculptures, and Tsu Dome.
The Sapporo Snow Festival is famous for its elaborate snow and ice sculptures. This year some of the featured displays are the Hokkaido 150th anniversary exhibit, the Final Fantasy XIV sculpture, and the display dedicated to the legendary manga author Osamu Tezuka who would turn 90 this year.