Autumn Color Report: Northern Alps
Joe's Japan Travel Journal
by Joe, staff writer of japan-guide.com
2015/10/21 - Autumn Color Report: Northern Alps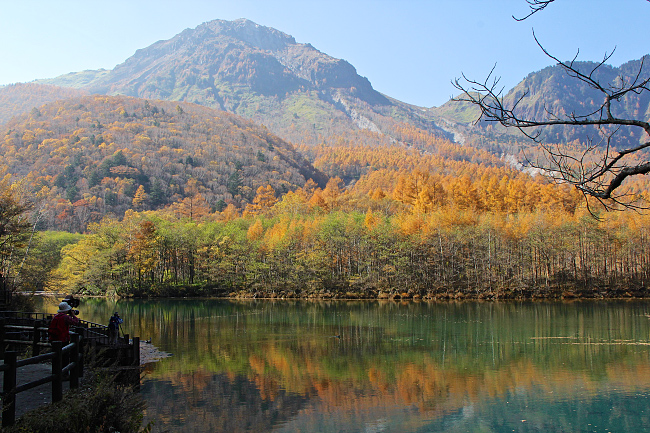 Perhaps the most impressive places to enjoy autumn colors in Japan are its mountain highlands, and today I made my way to one of the country's most well-loved alpine parks: Kamikochi. Located in the Northern Japan Alps, Kamikochi is a mecca for nature lovers, featuring some of Japan's most spectacular mountain scenery, and is the starting point for many hiking trails leading to the peaks of some of the country's highest mountains.
Through most of the month of October Kamikochi also boasts some incredible alpine and subalpine autumn color. Starting amongst the highest peaks at the beginning of the month and sweeping down the slopes, the foliage and alpine shrubs go through their autumn color cycle quickly.
Being near the end of the month, I was not expecting to see much color left on the trees today. To my surprise, though, after reaching my first stop of the day, the Taishoike Pond near the entrance of the resort area, I was greeted by the site of a blanket of bright yellow karamatsu pine trees draping the slopes of the nearby volcano Yakedake (2455 meters). While it was also clear that most trees in the area have lost much of their leaves already, the longer-lasting deciduous pine was still leaving a lot of color around the park to enjoy.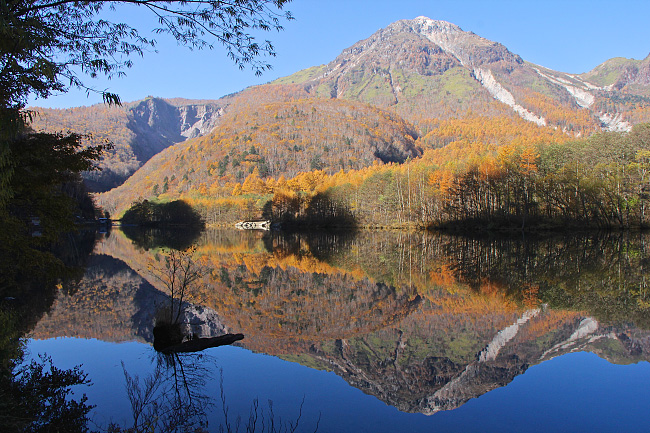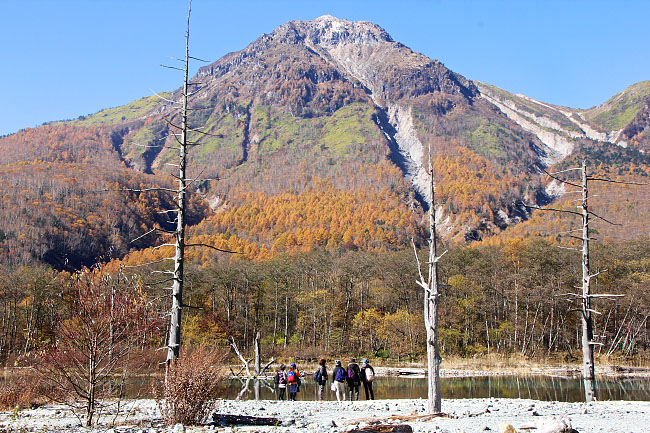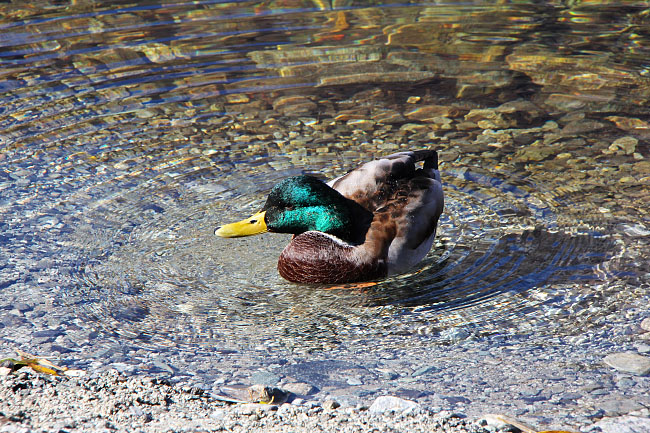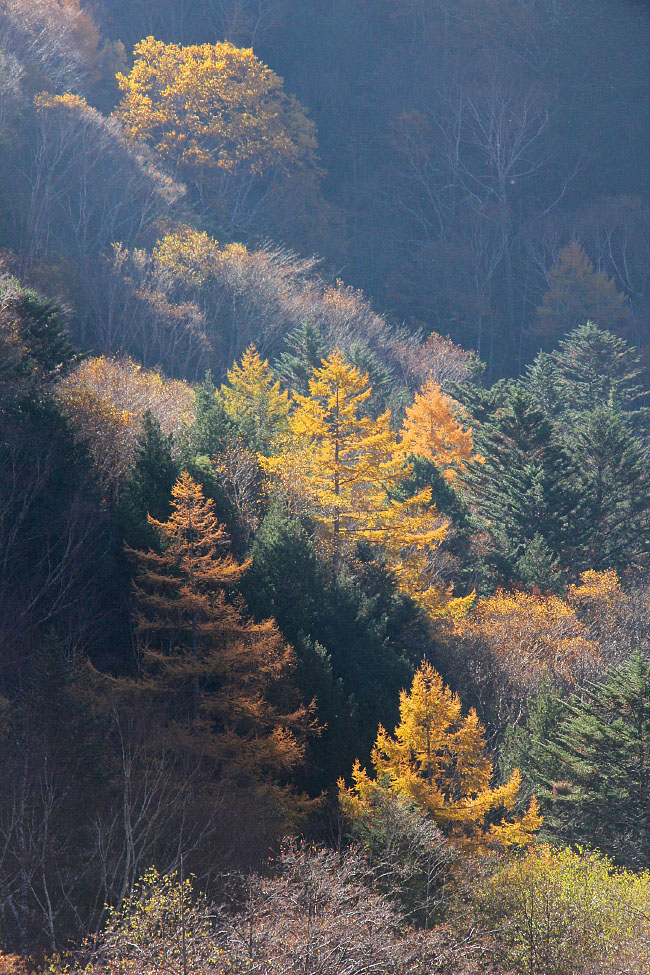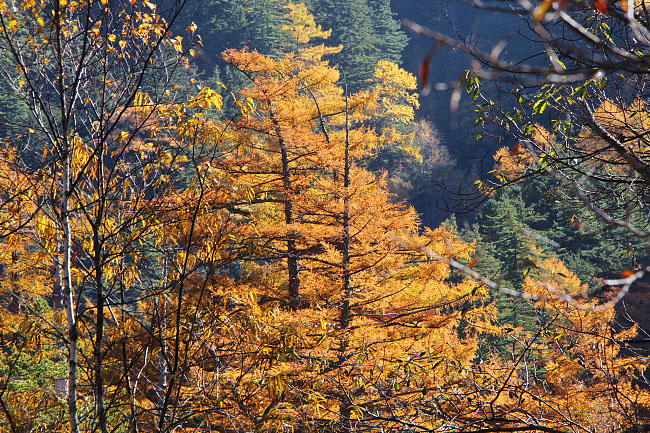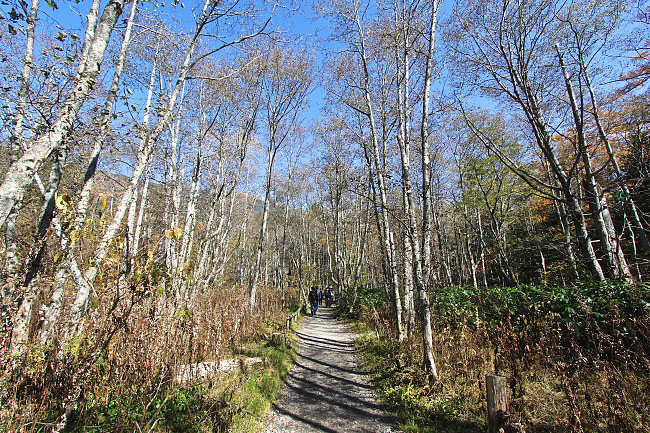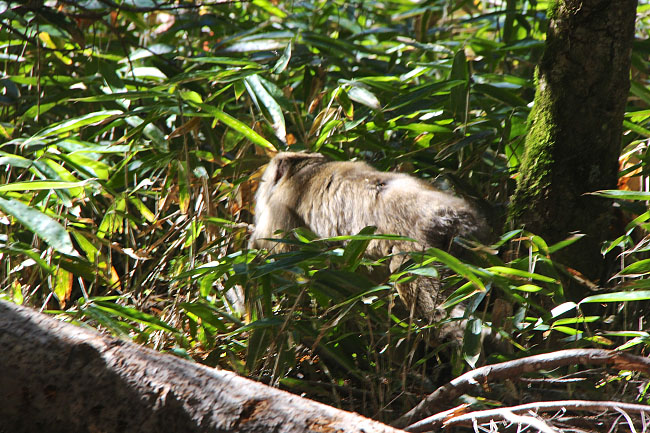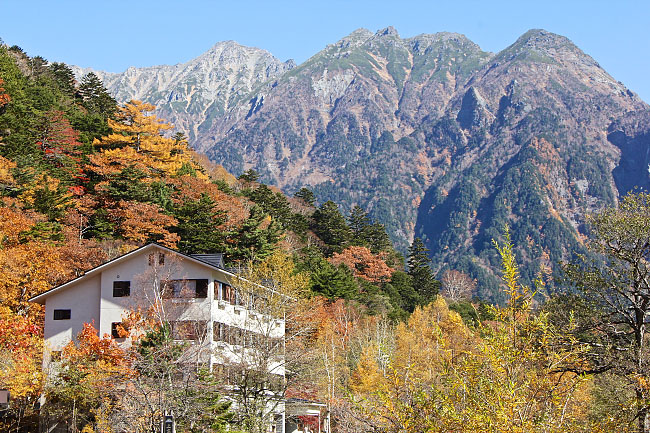 The one element that ties much of the landscape together here (in many senses) is the Azusagawa River, which flows down through the middle Kamikochi. With its source high up in the mountains, the river's clear waters are amazingly clear and reflect the blue sky particularly well, creating a beautiful palette with the greens, greys and yellows all around.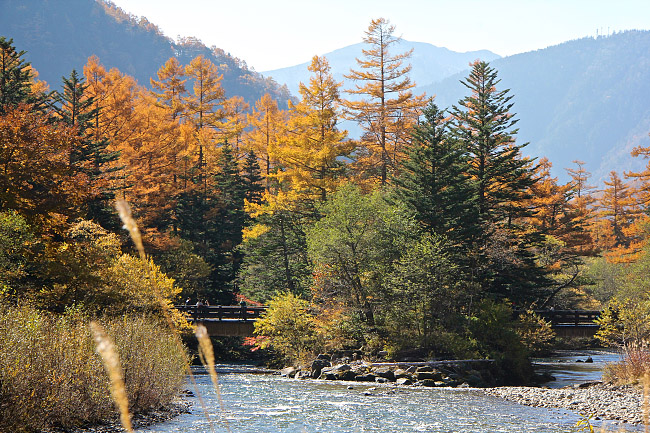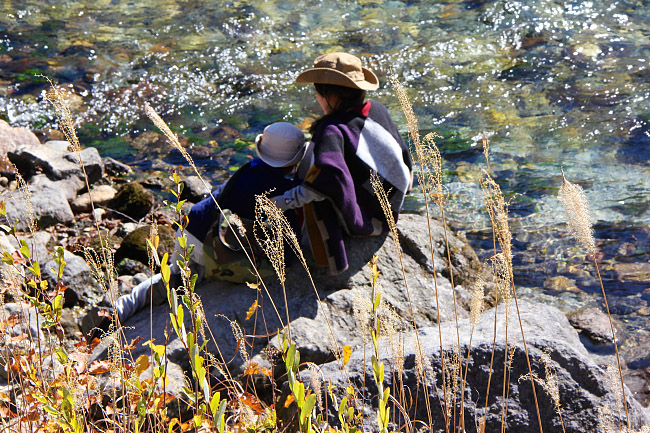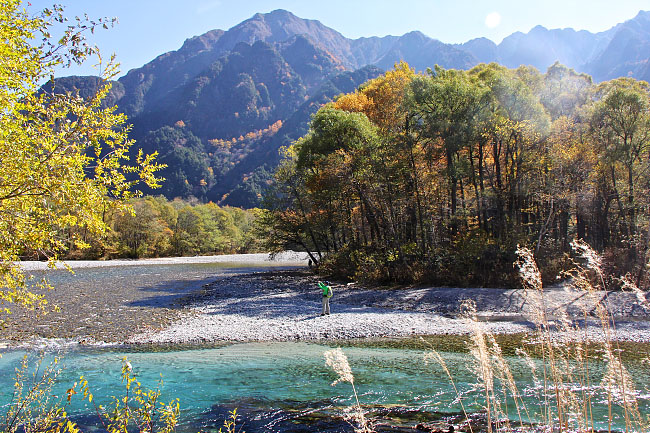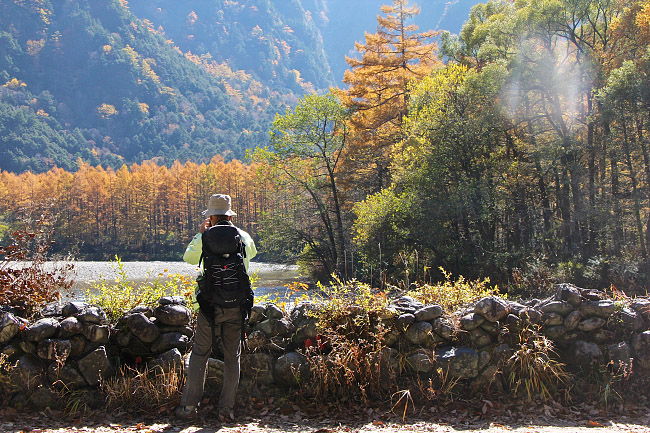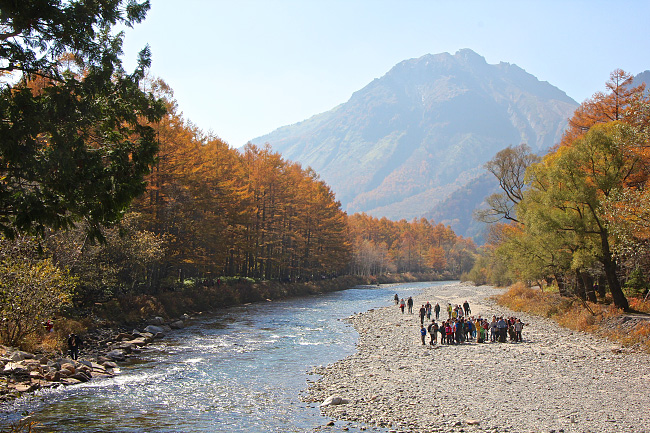 A centerpiece of Kamikochi is the Kappabashi Bridge, located just a few hundred meters up from its easily-accessible bus terminal. As private cars are restricted in Kamikochi, the area (while still constantly crowded with bus loads of tourists throughout its entire season, from early May to mid-November) is pleasantly free of traffic noise and air pollution. The bridge itself offers an amazing panorama of the Hotakadake massif, home to two of Japan's top five highest peaks.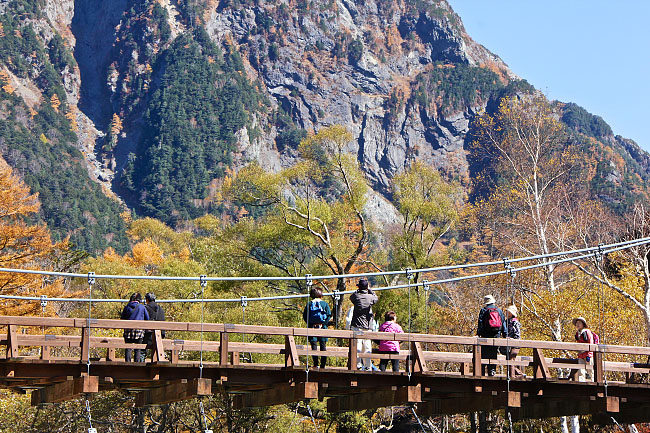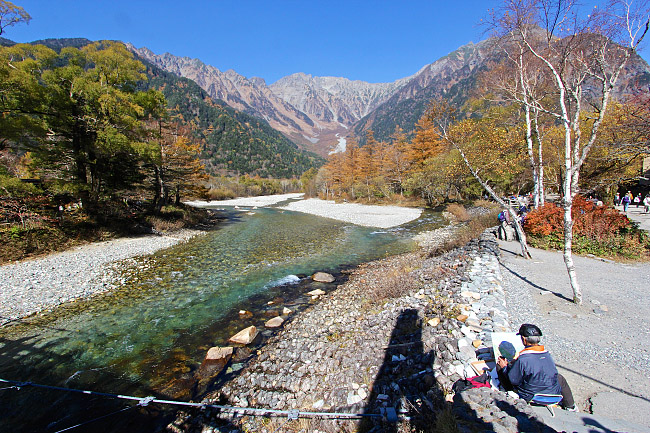 Of course, a day in Kamikochi wouldn't be complete without doing some hiking. After hiking from Taishoike Pond to Kappabashi, I went another 3.3 kilometers beyond to check out the lovely Myojin Pond. The serene pond and wetland made famous by one Reverand Walter Weston (1861-1940), an English clergyman who is credited with popularizing mountaineering and alpinism in Japan, as well as with giving currency to the very name "Japan Alps."
And on my way back, I was lucky enough to make one last stop back at the Taishoike Pond, just in time to catch the colors around the pond in their afternoon light, even brighter and more vivid than in the morning.