Shinanomachi, the Backcountry of Nagano
For two days in mid-January, I took the opportunity to go to Shinanomachi in northern Nagano for a quick winter escape. This year, snowfall came earlier compared to the previous couple of years and I arrived to a snowy landscape, perfect conditions to enjoy some of the winter activities offered in the small town.
Shinanomachi is surrounded by five mountains: Mount Madarao on the eastern side, and Mount Myoko, Mount Kurohime, Mount Togakushi and Mount Iizuna on the western side - collectively known as the Hokushin Gogaku - and Lake Nojiri at the eastern end of the town. In the short two days I spent in the town, I managed to get a feel of what Shinanomachi has to offer and can't wait to go back over the different seasons!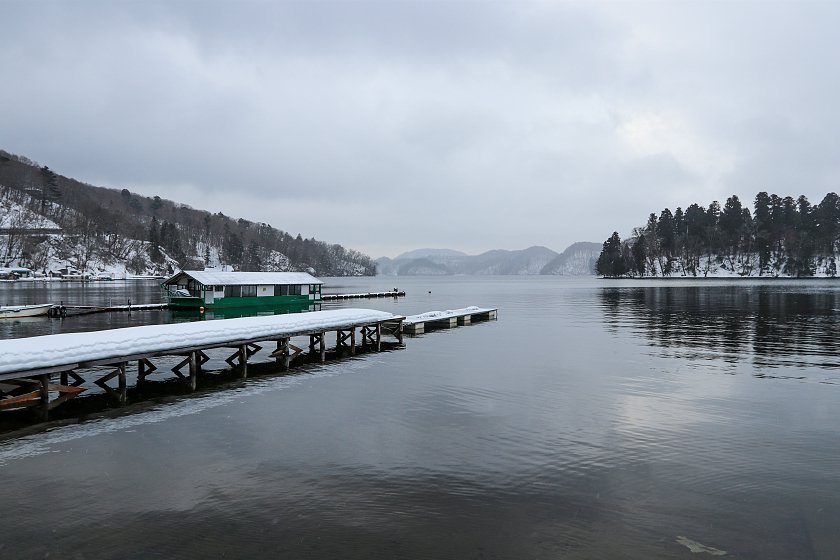 Kurohime Station on the Shinano Railway line is the main station to access the town of Shinanomachi, and that's where I started my journey. The station is about 30 minutes from Nagano Station which is connected to Tokyo by the Hokuriku Shinkansen. There is a tourist information center just outside the station which is a useful place to stop by if you need help with making reservations or general area information.
Shinanomachi is relatively compact, and many of the attractions are within a 10 to 20 minute drive away. A rental car is recommended as a convenient way to get around, but taxis are also available. Note that the town sees plenty of snow in the winter and driving may be challenging in snowy conditions.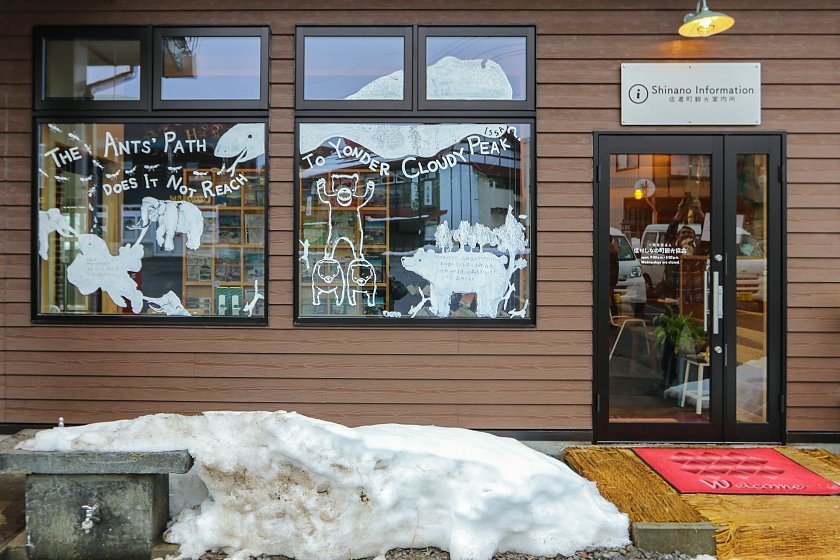 To kick off my journey, I headed to the Issa Memorial Museum about a ten minute walk from the station. The museum showcases the life and works of Kobayashi Issa (popularly known as Issa), one of the top four haiku masters in Japan, who was born in Shinanomachi. Many people could relate to the words he wrote, and as a result, his poetry reached a wider audience. It was interesting to learn about Issa, and I got a chance to see what was left of his residence not far from the museum.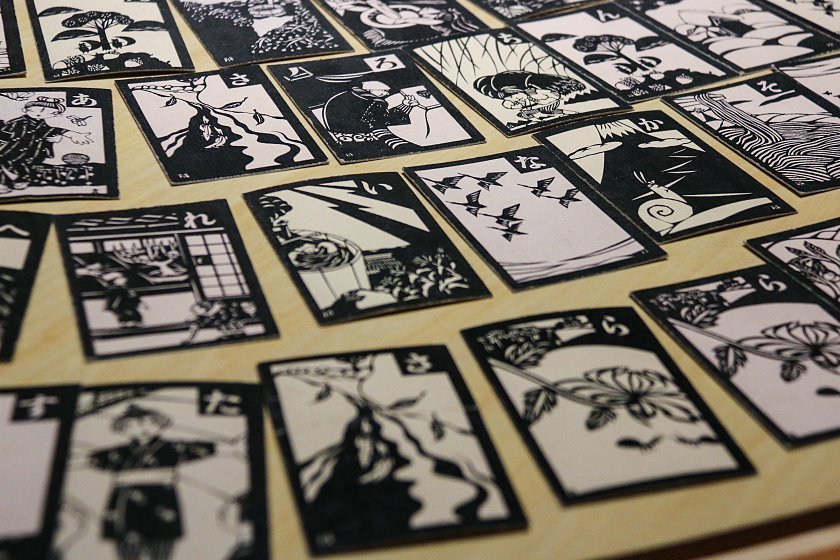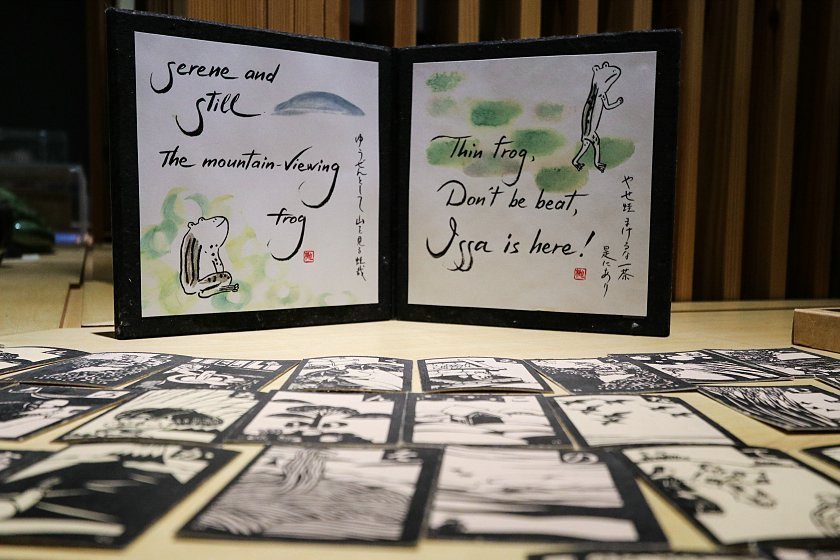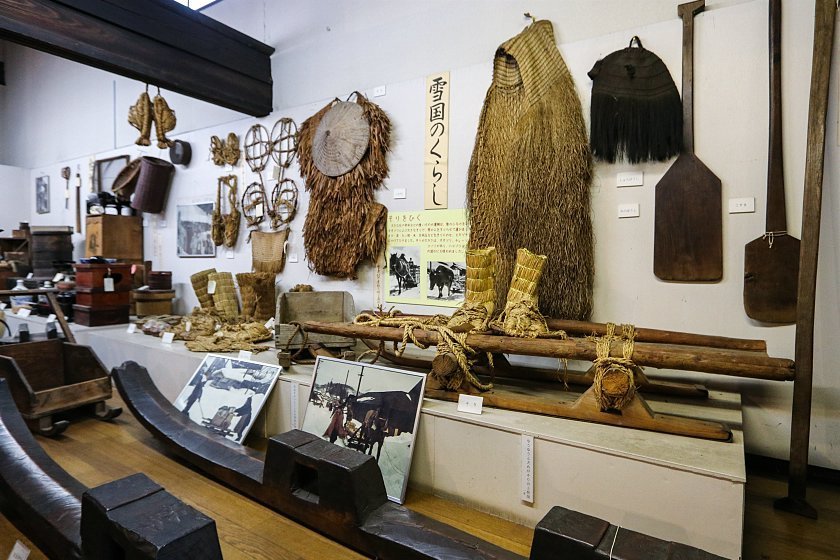 One of the local traditional crafts in Shinanomachi is Shinshu Blades, or Shinshu Uchihamono as it is known in Japanese. I visited a forge and had the opportunity to see the local blacksmith hammer out a blade from hot metal. While kitchen knives are also made, the main Shinshu Uchihamono products are agricultural tools like scythes and sickles. It was extremely interesting to see the process, one which I'm sure takes years of practice and hard work. Unfortunately, as with many traditional crafts in Japan, the number of artisans are dwindling, and those that remain are advancing in years.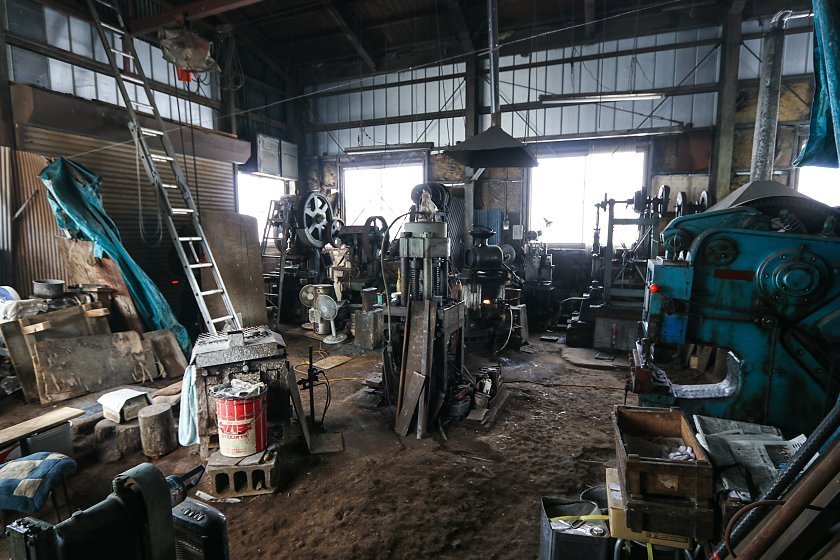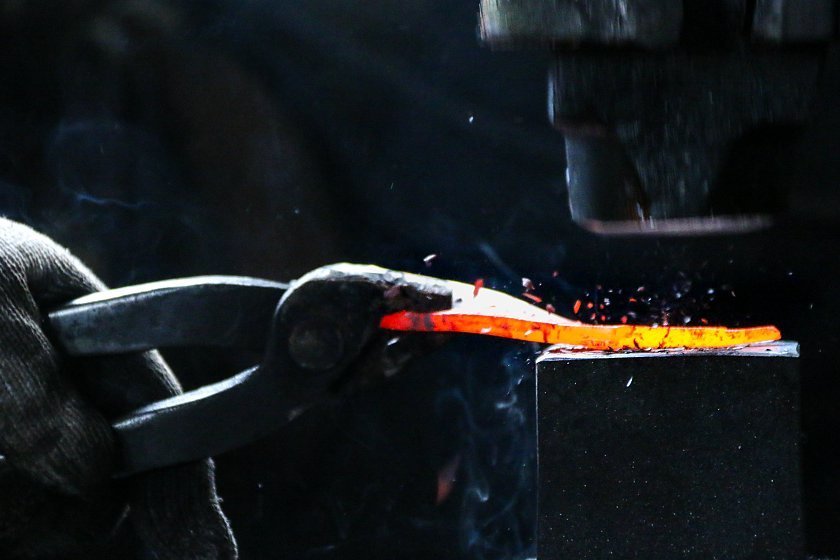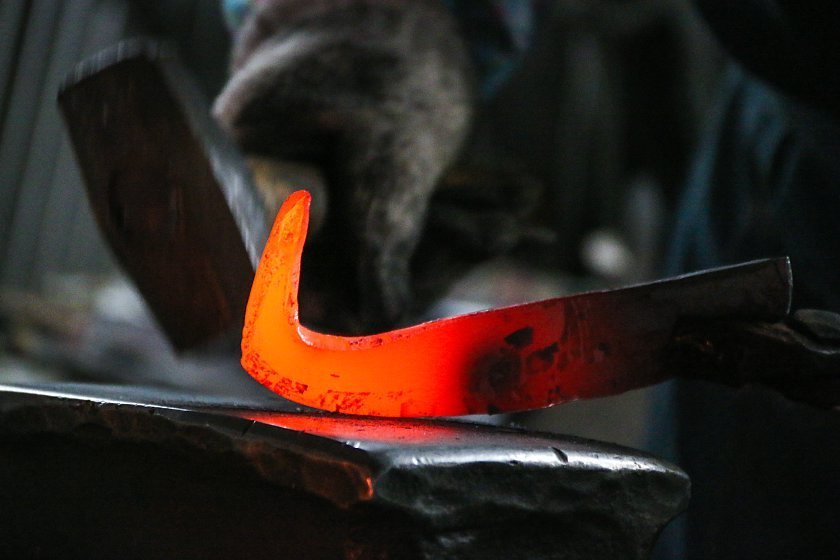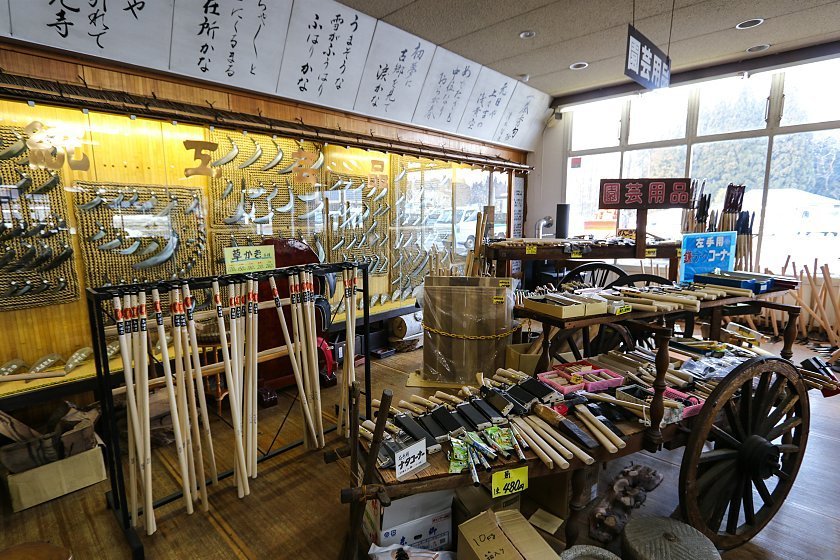 Having Shinshu soba is in order when in the Shinshu region (current Nagano Prefecture), and that's what I had for lunch. But all good things take time, and I participated in a soba noodles making class to make my lunch. Making soba was not as difficult as I thought it would be thanks to my seasoned soba instructor, and I managed to make some decent noodles. It was quite an experience, and my favorite part was using the huge soba-kiri (soba knife) to slice the noodles.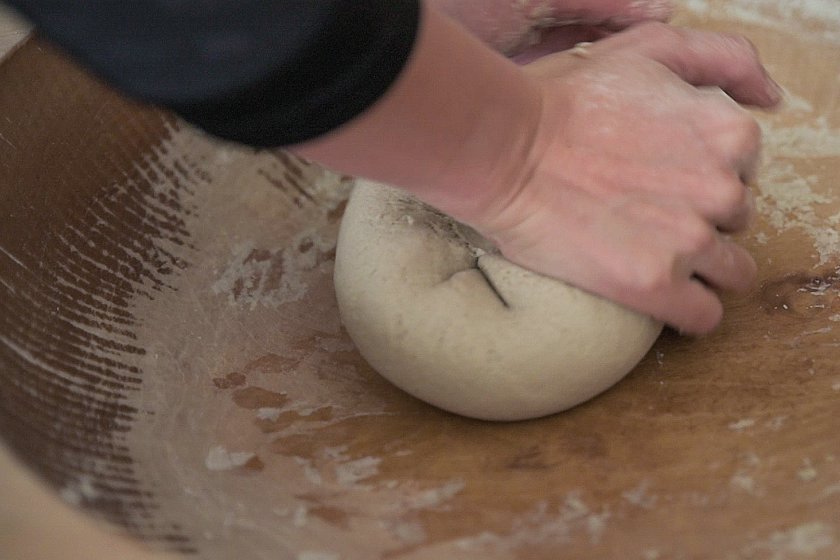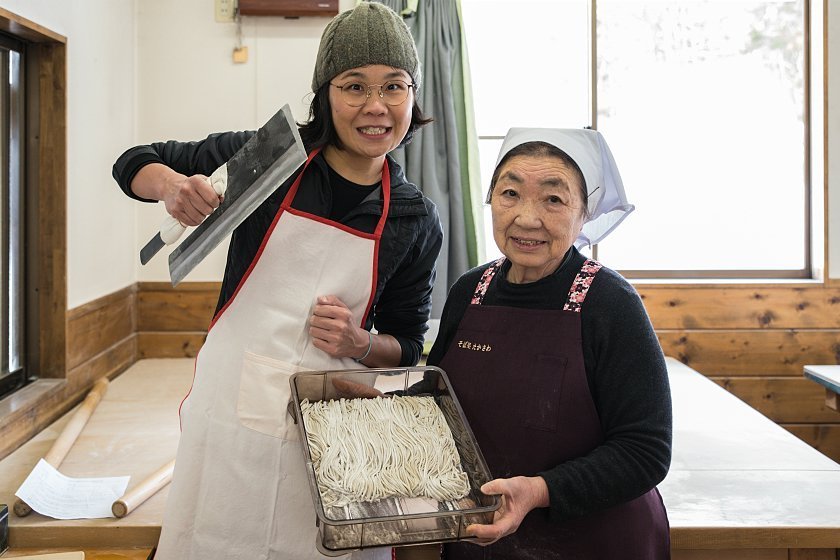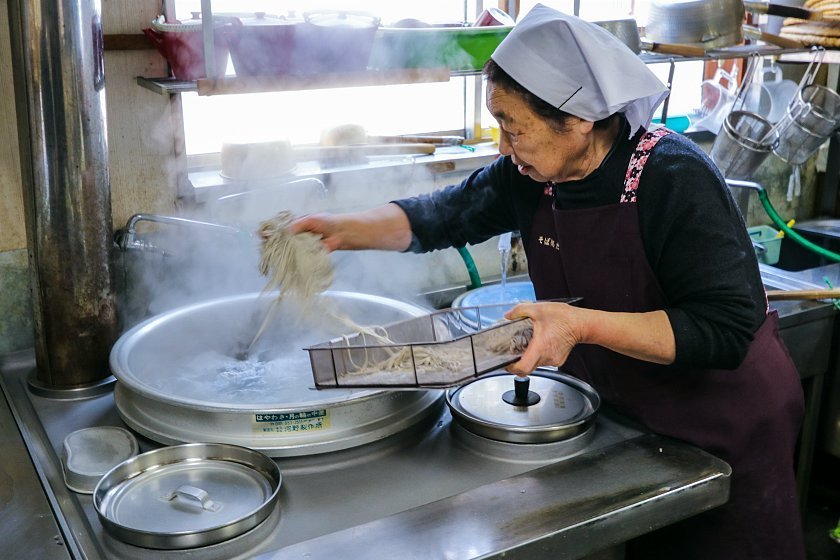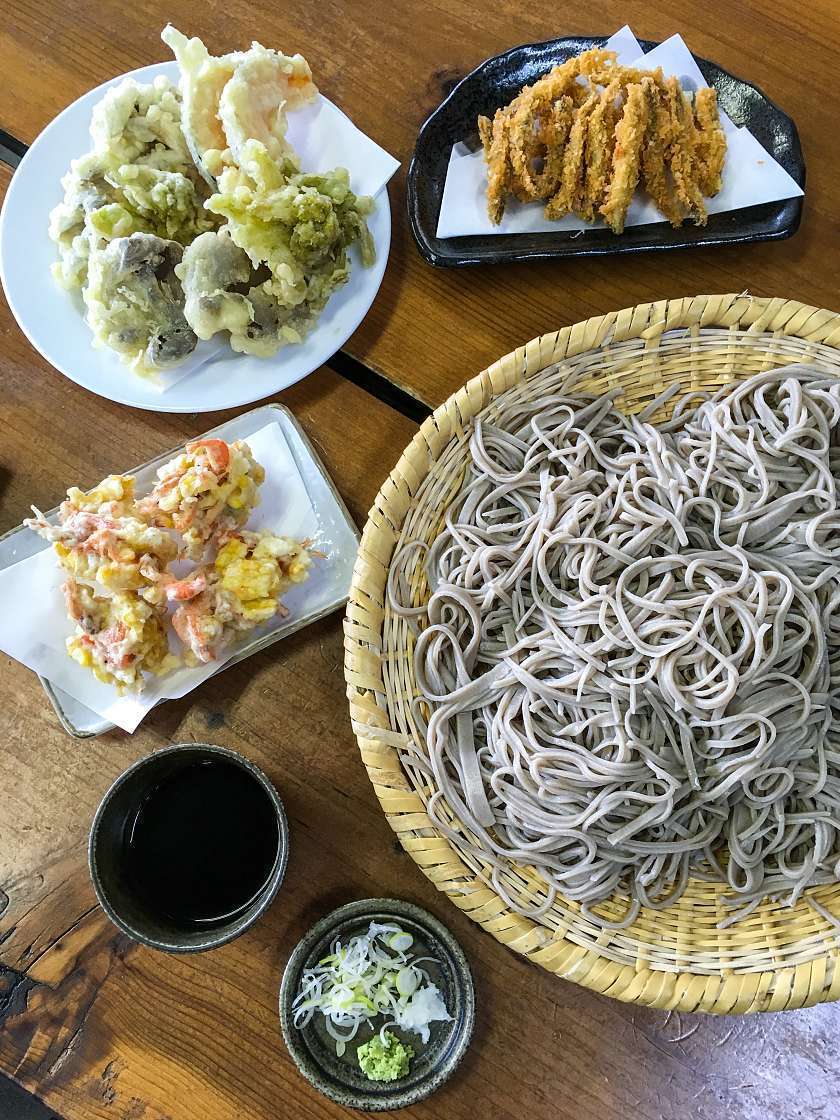 After my massive soba lunch, I headed to the Kurohime Fairytale Museum from where I could go snowshoeing. The museum is located at the base of Mount Kurohime, a 2053 meter tall mountain and surrounded by a forest. Snowshoeing is like hiking except it is done in the winter over snow. Special snowshoes are required for snowshoeing as it allows the wearer to walk on snow instead of sinking into the soft snow, which is typically over a meter high depending on location.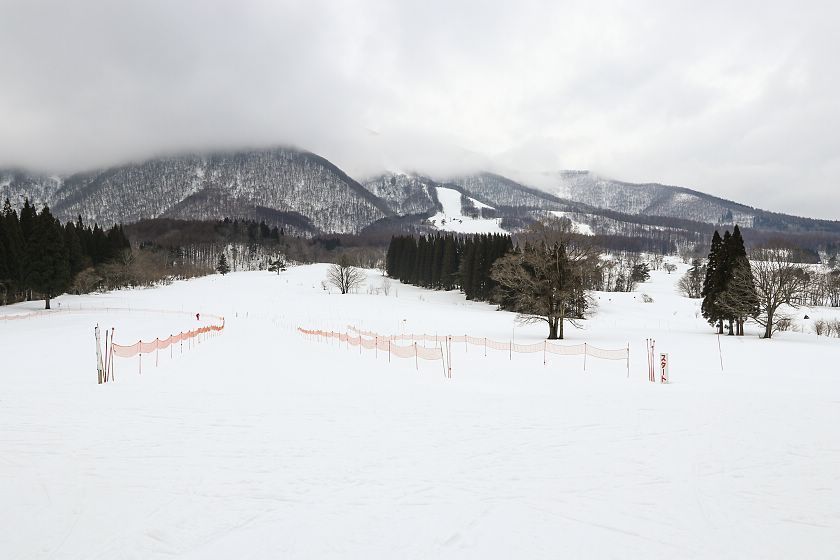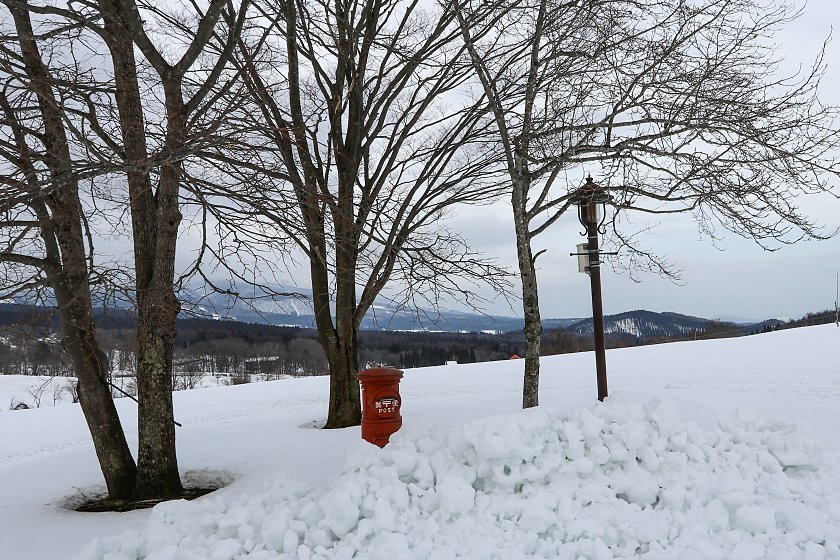 It was my first time snowshoeing, and I was excited to try hiking in a winter snowscape. To my delight, snowshoeing is an activity that everyone of all ages can experience. All that is required are waterproof boots and clothes, a set of snowshoes and snowshoe poles. Guides are recommended for longer walks, but the small loop that I did could be done without one. I rented my gear from the rental shop across from the museum, and from there, we headed off to the nearby lake. It was very refreshing to be walking in the forest in winter as we could walk almost anywhere that was covered in snow, unlike regular season hiking where we would have to stick to the designated paths.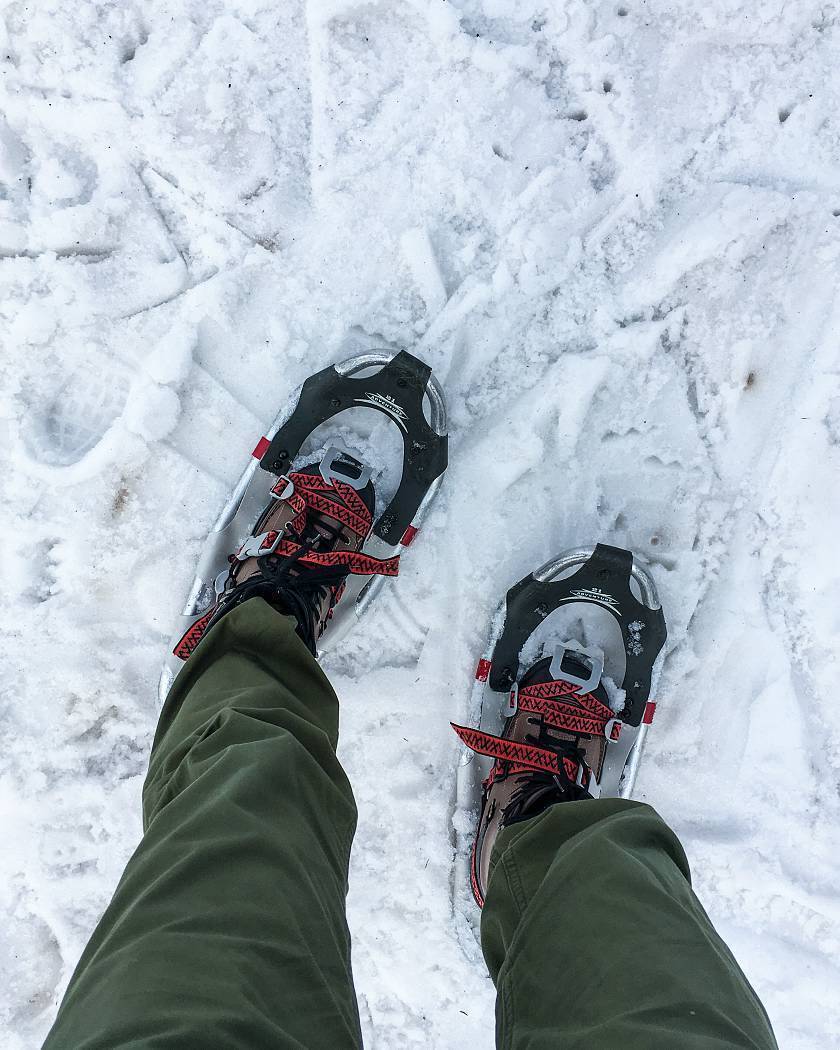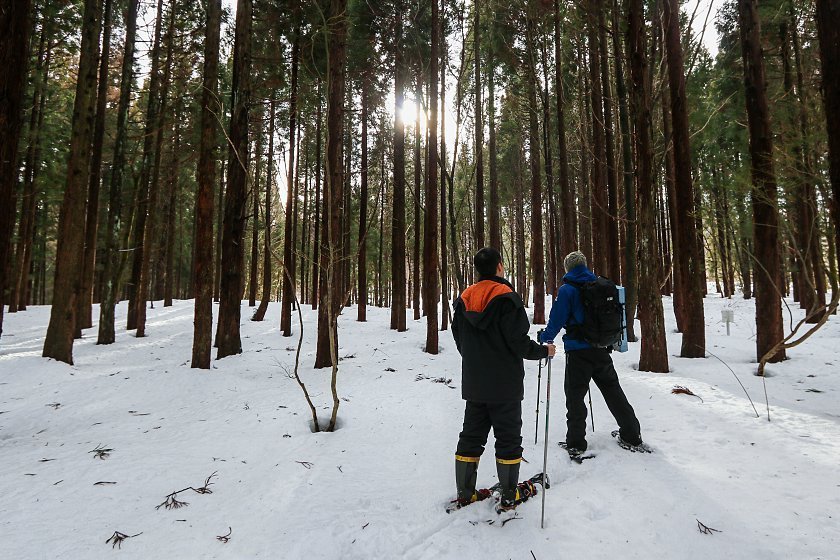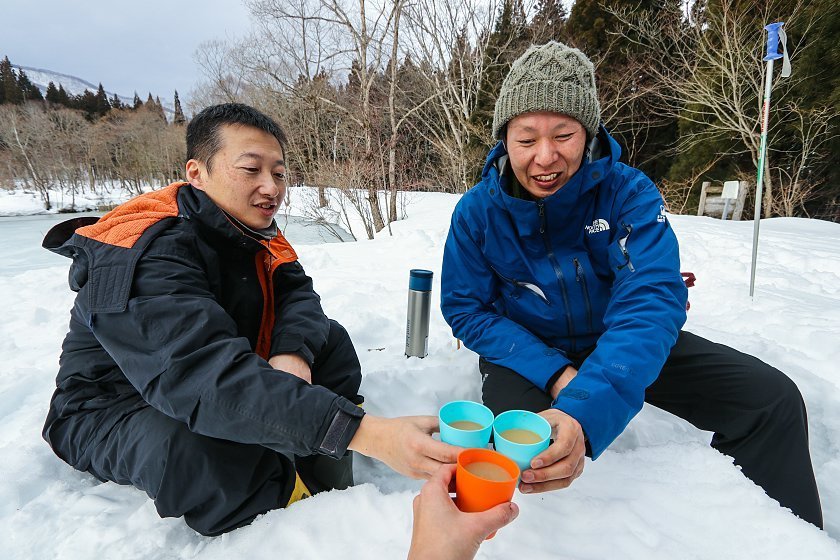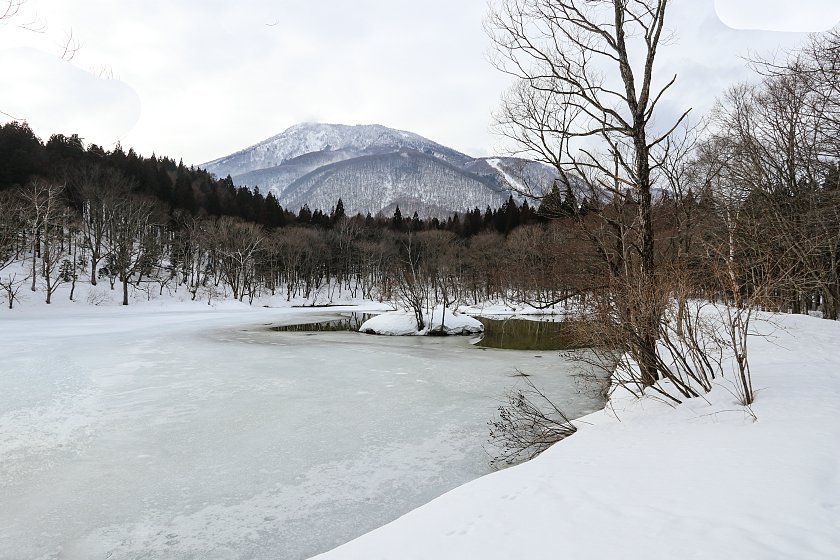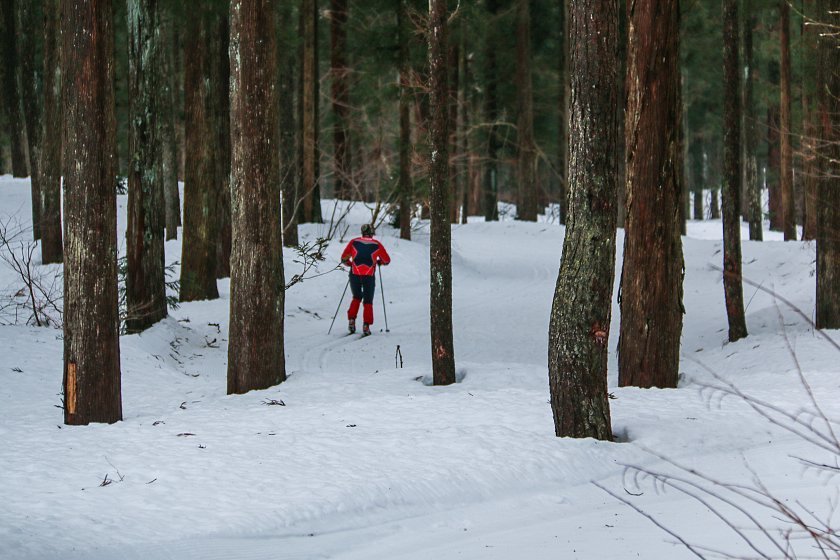 After an invigorating walk through the snow-covered forest, I headed for my accommodation for the night before it got dark. There are few onsen (hot spring bath) in Shinanomachi, and one of them is located at the Hotel Tangram. I was grateful to be able to soak in the bath after my exciting day as well as warming up while watching the snow fall.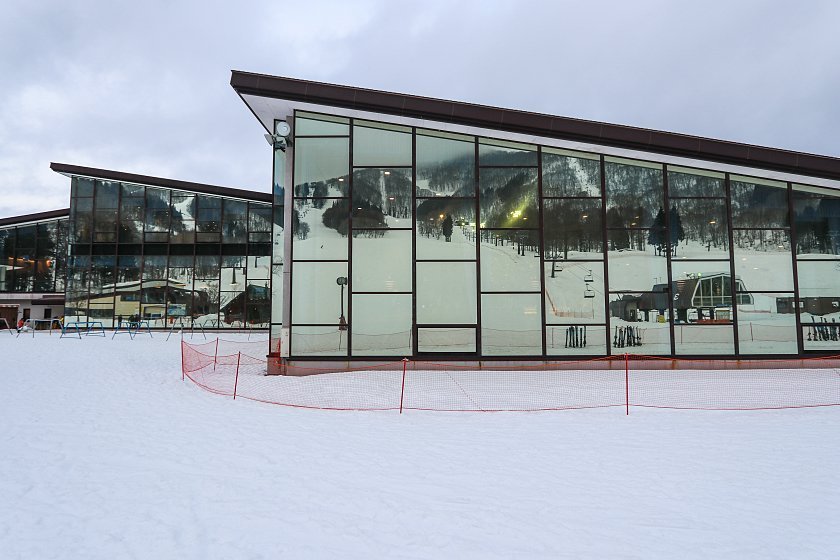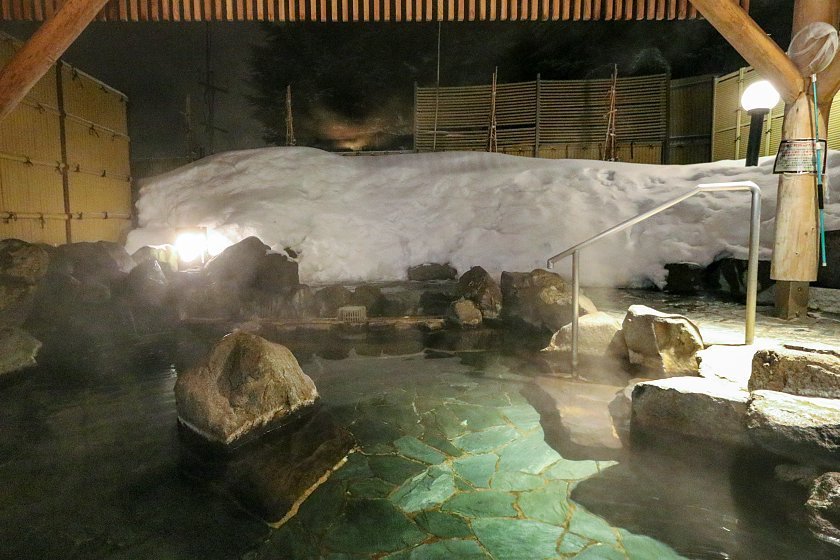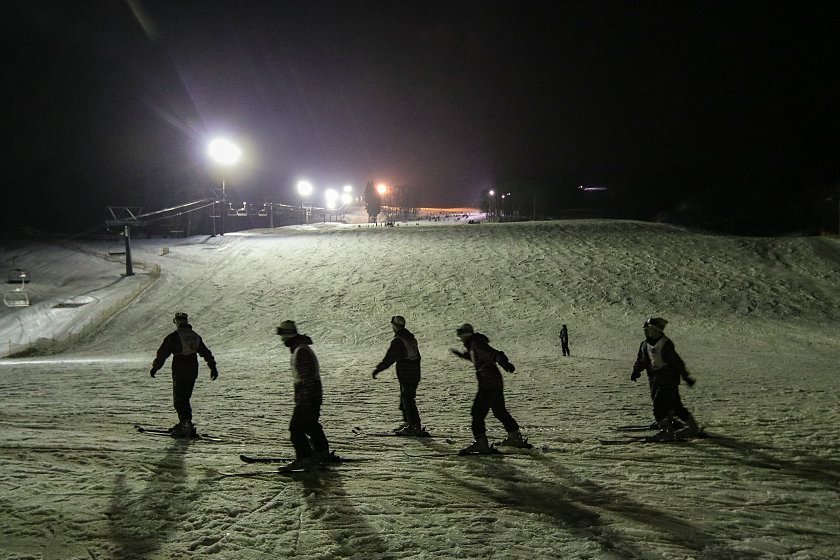 The next day, I woke up bright and early to head down to Lake Nojiri, the second largest lake in Nagano Prefecture, where I had made reservations to go fishing. Wakasagi fishing is a popular winter activity to do on the lake, and despite how cold it may sound, winter fishing in this case is done in the comfort of a covered heated boat. Perfect for when it is freezing outside! Wakasagi are small fish that can typically be found in lakes in Japan. They are fished for food, and I heard that at Lake Nojiri, hobby fishermen usually catch between 100 to 200 of these fish on average and around 400 to 500 on a good day!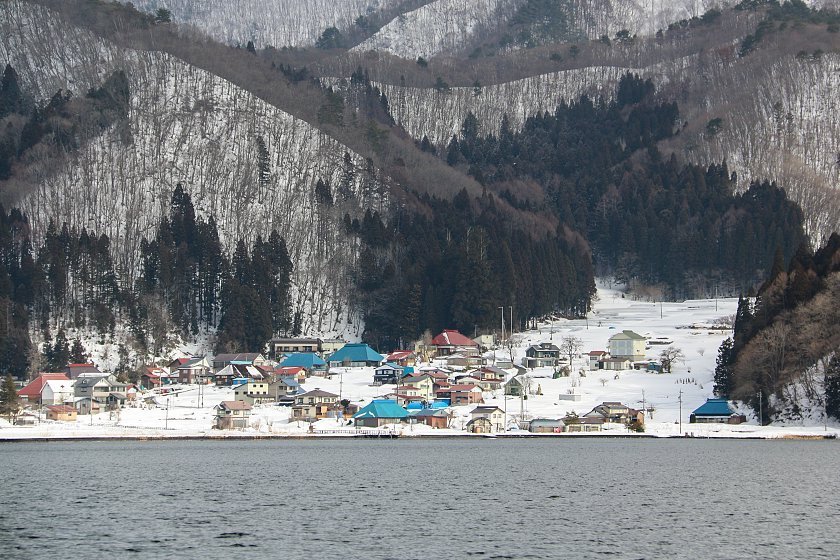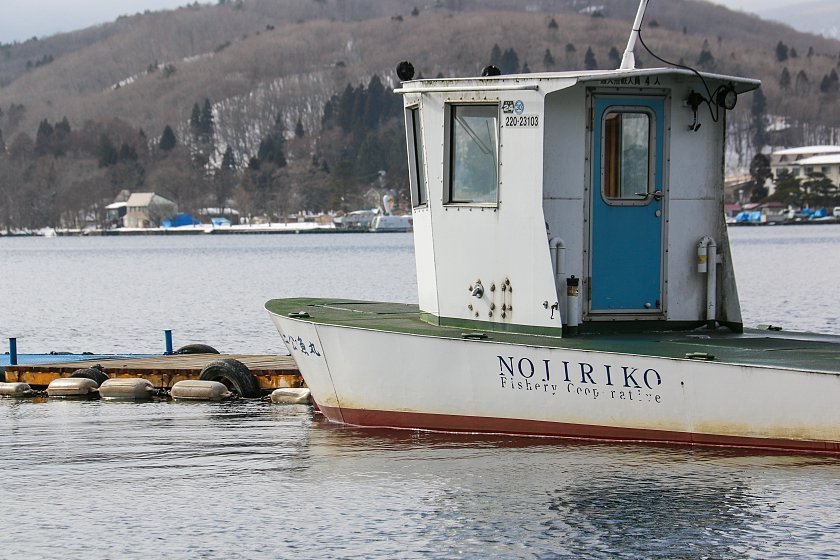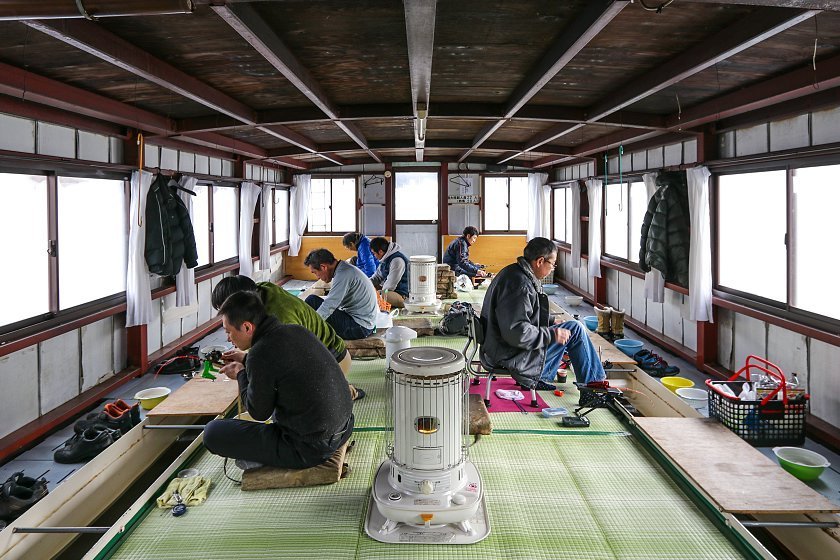 These heated fishing boats typically leave the docks at Lake Nojiri at around 8:00 and return back to shore around 15:00. Rental fishing equipment as well as bait are available on the boat, though most locals would have brought their high tech fishing gear. The patient boatman showed me how to fish, from attaching the bait to fishing techniques and what to do when I caught a fish. Depending on boat operators, some will cook up your catch upon returning to shore which was the case for me.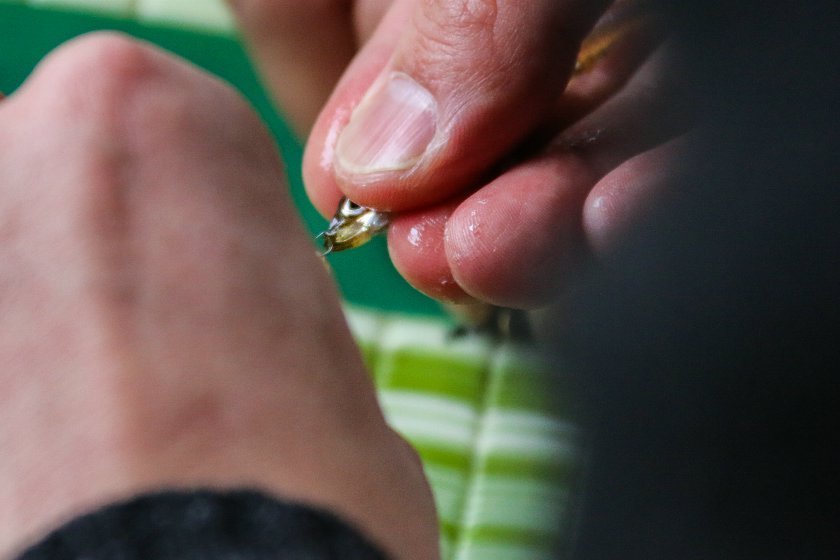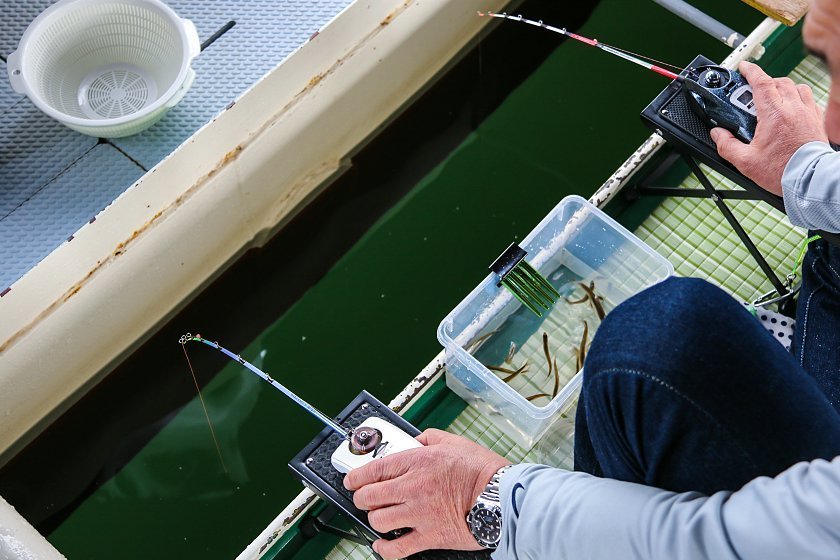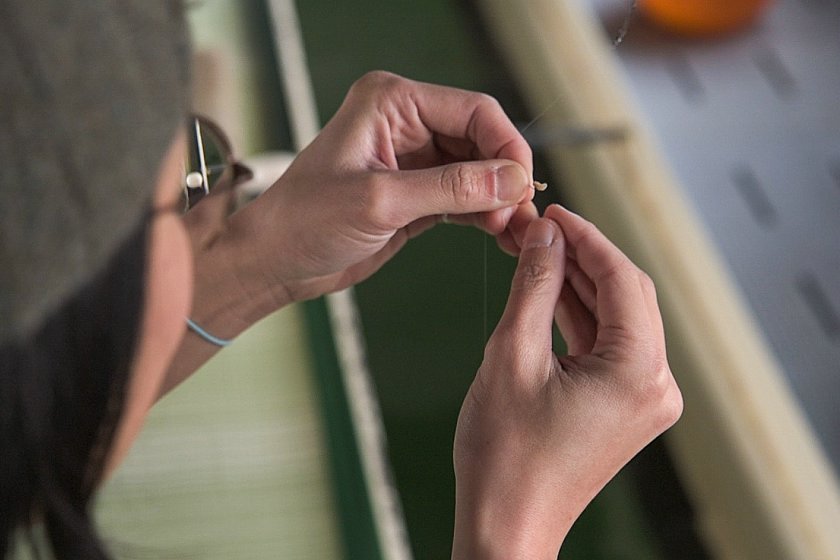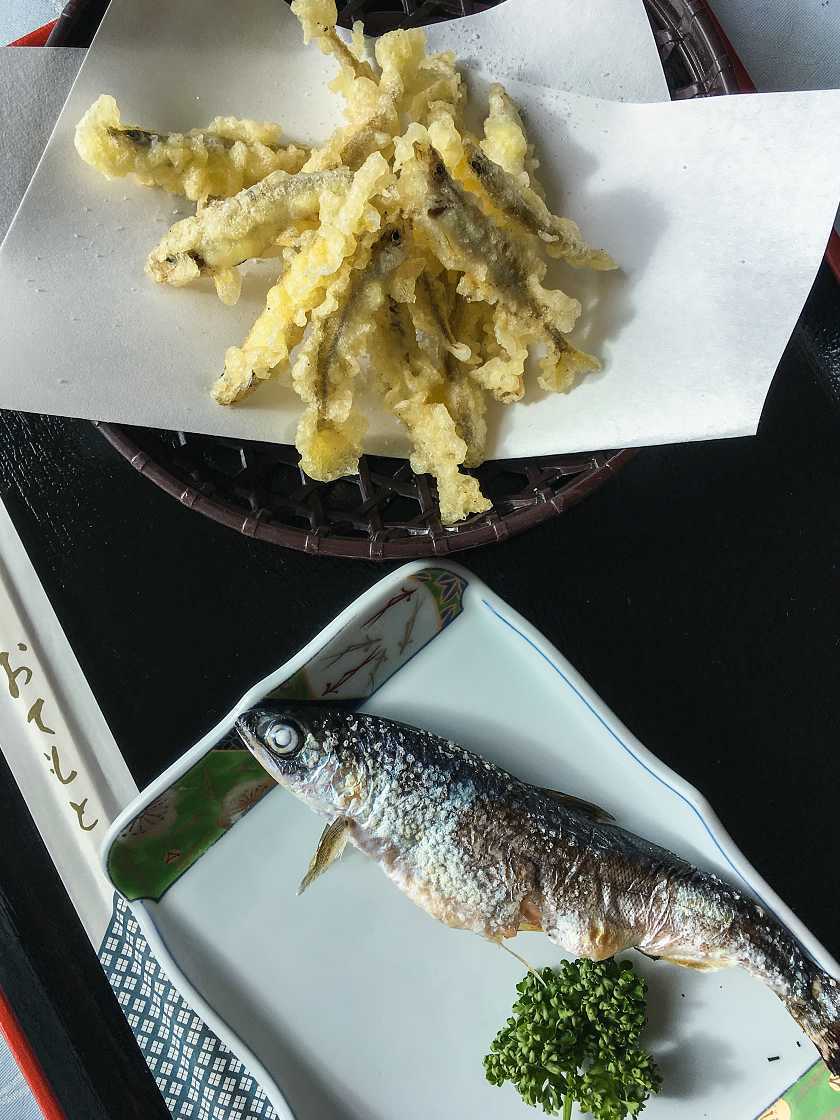 My pre-lunch snack of wakasagi only served to whet my appetite, and it was off to Lamp, a restaurant and guesthouse not far from the lake for lunch. Lamp turned out to be an unexpected gem by the lake. The staff were extremely friendly, the rooms were cozy and the food was excellent. There were only burgers on the menu for lunch which made for a change from local cuisine.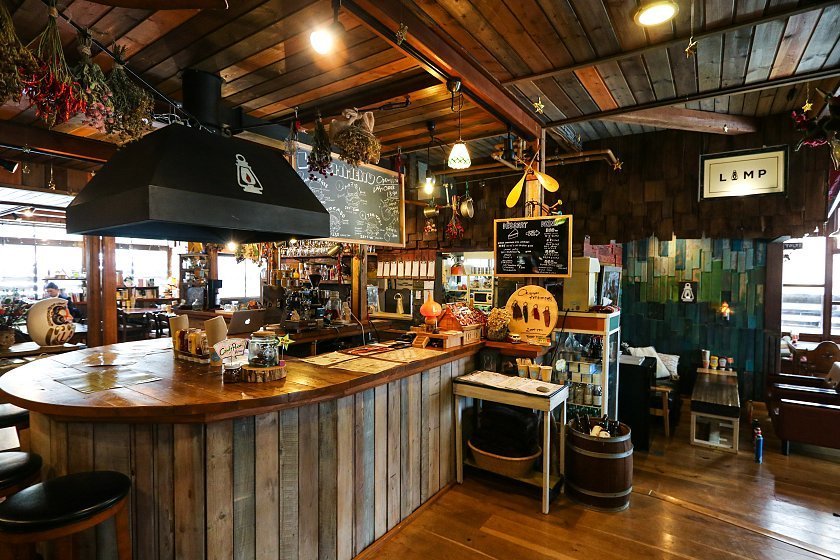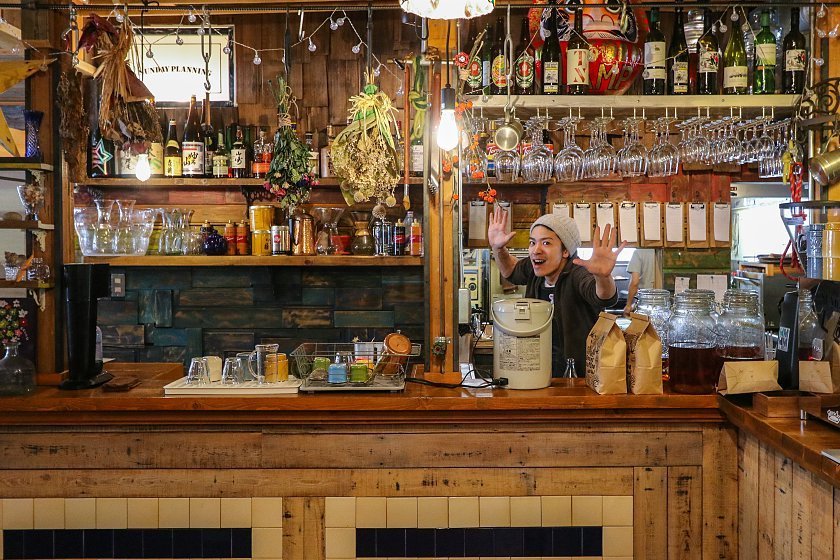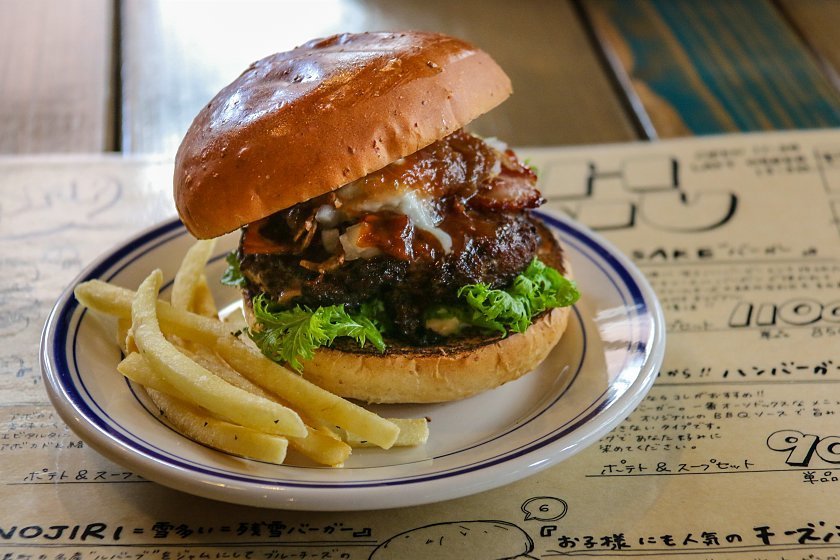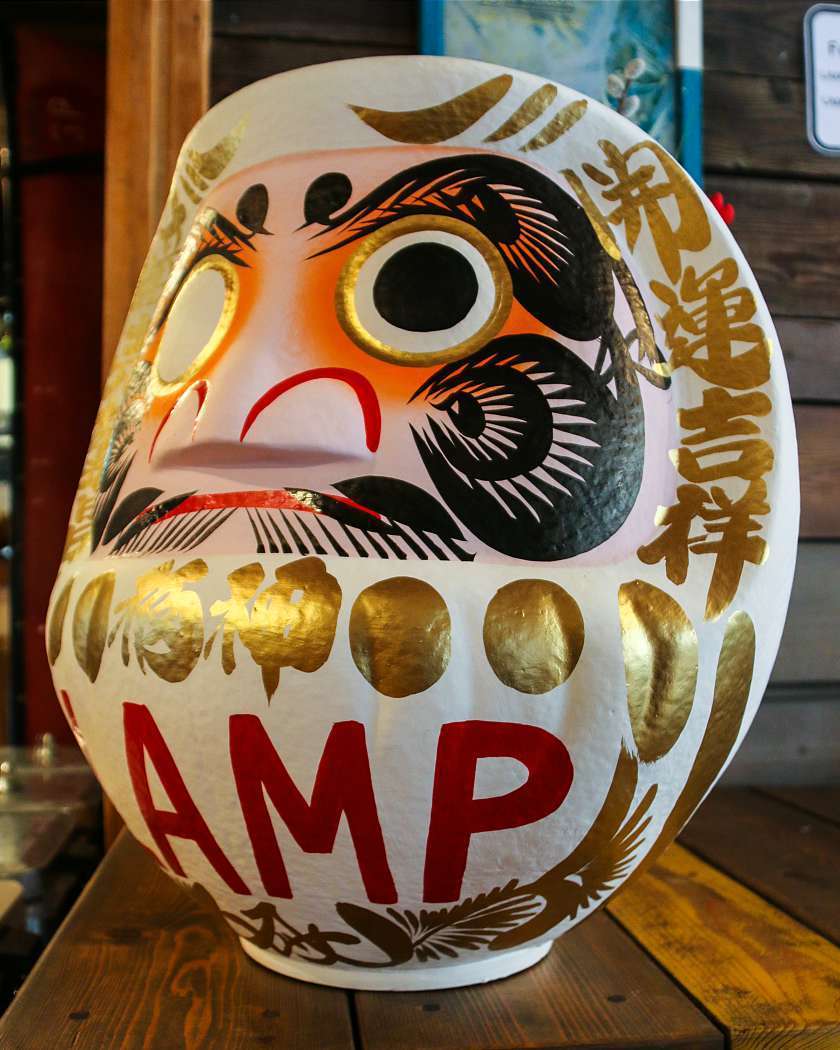 Before my trip drew to a close, I paid a visit to Matsuwo Brewery, the local sake brewery. Sake is typically made over the winter when the temperatures are low, and here, spring water that flows from the Togakushi mountains is used as well as locally grown rice. It was a treat to tour the sake brewery, and it was my first time to see the fermentation process in progress in the huge tanks. I learnt that a young mash mixture (moromi) produces small bubbles that pop relatively quickly, while the older ones have few bubbles that pop quite slowly. I also got to see yeast starter (shubo) tanks and learnt how the flavor of different sakes is affected by this.
To end my tour, I had the opportunity to participate in a sake tasting session, sampling all the products of the brewery. Needless to say, I didn't leave empty handed and bought a bottle of deliciousness to bring back home to remind me to return back to Shinanomachi again.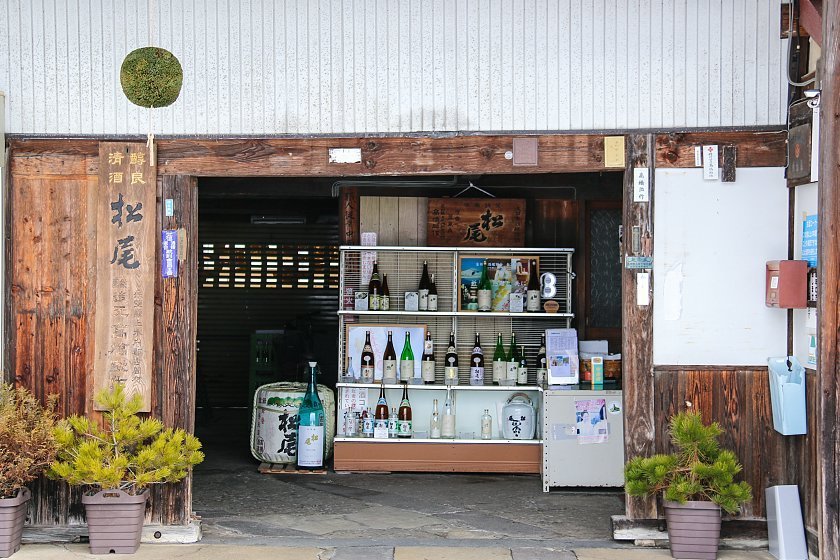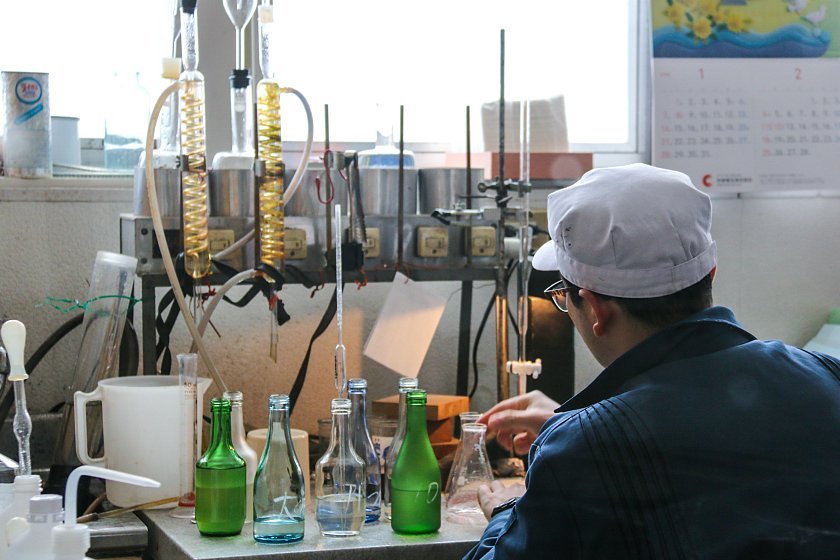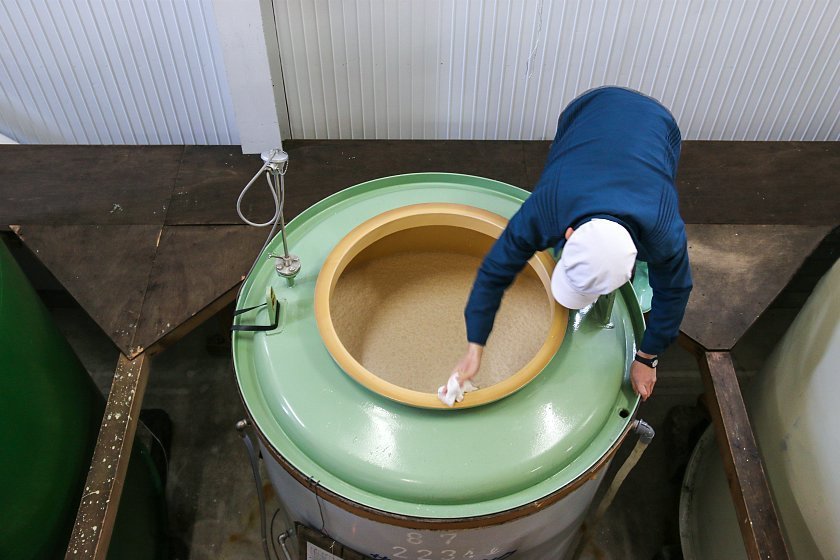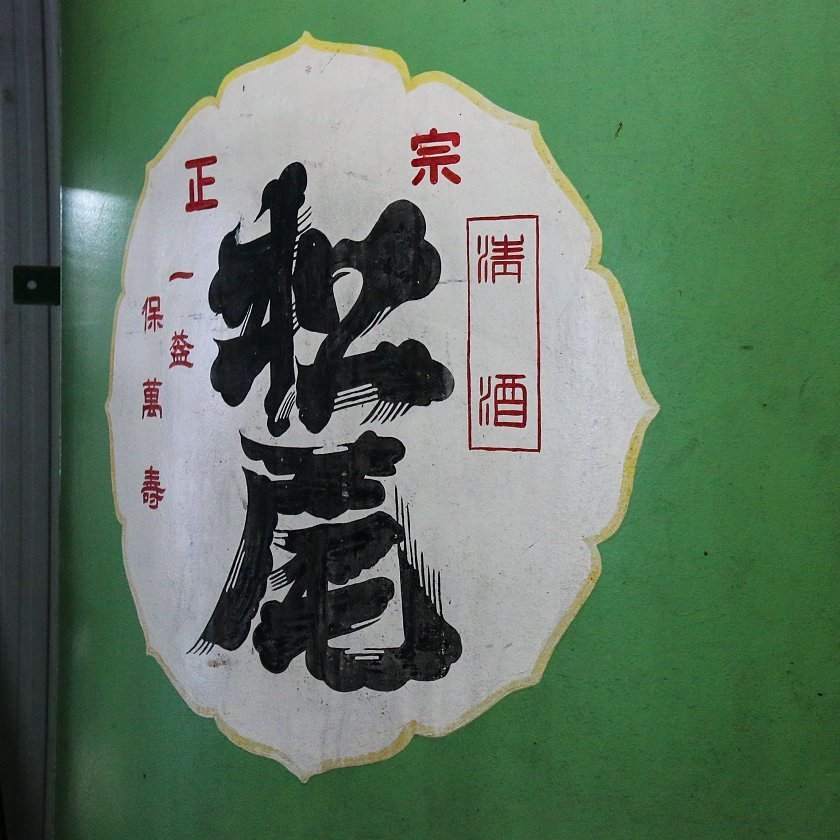 Finally, it was back to Kurohime Station where I started, to take the train back to Nagano Station. It was a quick visit to Shinanomachi, one that is easily doable as a weekend trip anytime of the year, and I'm already looking forward to going back again.