Tokyo Mizumachi, a new pedestrian route near Asakusa
Pleasant walking path between Asakusa and Tokyo Skytree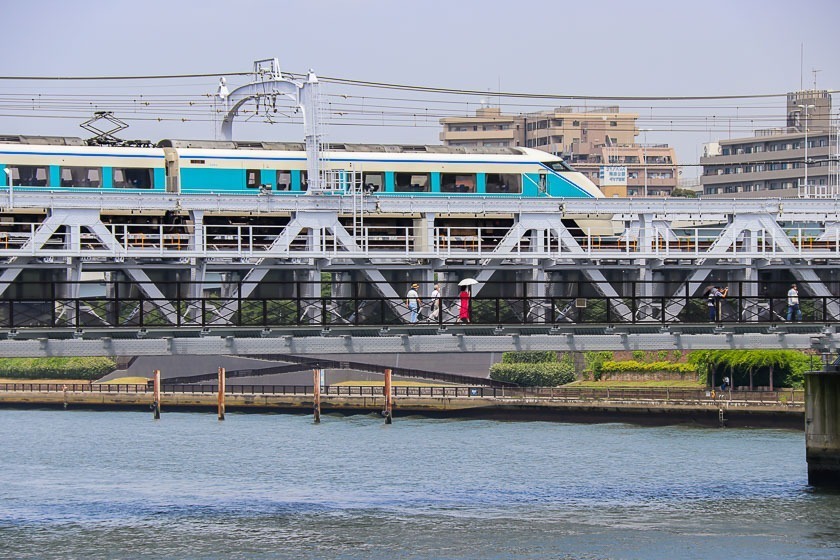 Asakusa and Tokyo Skytree are two popular tourist attractions in Tokyo. The two are about one kilometer from one another, making it easy and convenient to visit the two together. Up until now, walking between Asakusa and Tokyo Skytree has not been particularly scenic, and many instead have opted to take the train one station between them. However, in mid June 2020, a new pleasant pedestrian route opened between the two.
This new route is made up of two parts, the Sumida Riverwalk and Tokyo Mizumachi. The former is a pedestrian walkway beside the Tobu train tracks across the Sumida River and the latter is a row of shops and restaurants under the same train tracks. This walking route along the Tobu train tracks is without doubt a pleasant way to go between the two attractions.
Tokyo Mizumachi comprises of two zones, West and East, which are separated by a road. Each zone contains about seven businesses. As of publication, only the shops and restaurants in West zone are open while the businesses in East zone are slated to open later this year.
The shop line up at Mizumachi is an eclectic and trendy mix. Tenants include famous restaurants and cafes like Jack's Wife Freda and Muya, the popular apparel and cafe Deux Ex Machina and Nihonbashi Brewery, a craft beer brewery. A hostel and a coin laundramat are also scheduled to open later this year in the East zone.