Exploring Japan's Tea Town
Shizuoka Prefecture is Japan's undisputed center of tea, producing around 40 percent of the country's tasty commodity. Within Shizuoka, the city of Kakegawa, which lies southwest of Mount Fuji, serves as one of the regional tea hubs, being home to a host of tea plantations that cover many of the area's rolling hills.
Tea aside, Kakegawa is rich in history and animal life, with various attractions that make the location well worth a visit. What's more, being situated along the Tokaido Shinkansen less than two hours from Tokyo, the town is a great option as a stopover or side trip for those on their way to or from the capital. With all this being said, I couldn't wait to begin my adventure exploring the town to see what it had to offer.
I was going to be spending two days in Kakegawa, so upon arrival I didn't waste any time getting stuck into the first of many activities that awaited me here. From the train station I made the short walk over to the nearby castle where I was to partake in an armor experience. I entered the shop and was fitted by staff with suit of Japanese armor that was made in the same way and from the same materials as in the Edo Period. All suited and straw sandaled, I trudged up to the castle for a samurai photo shoot. My first time dressing up in armor, I found the experience fun, and recommend it to visitors to the area.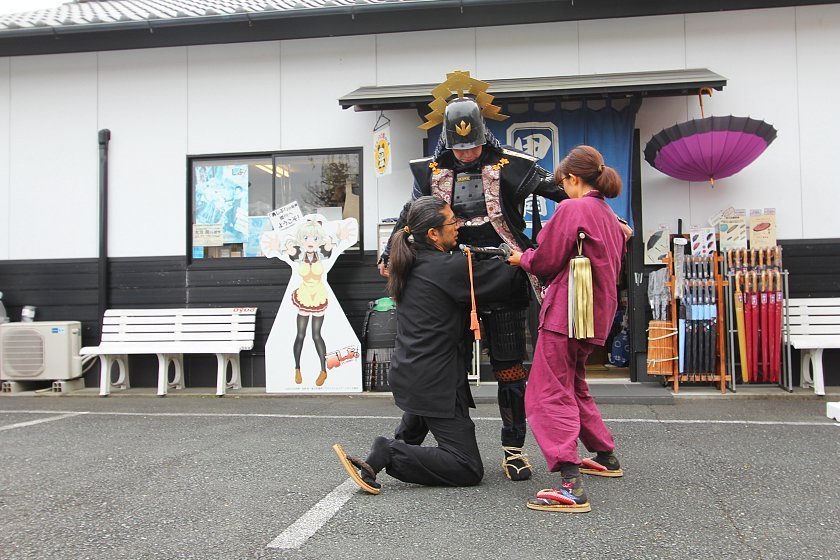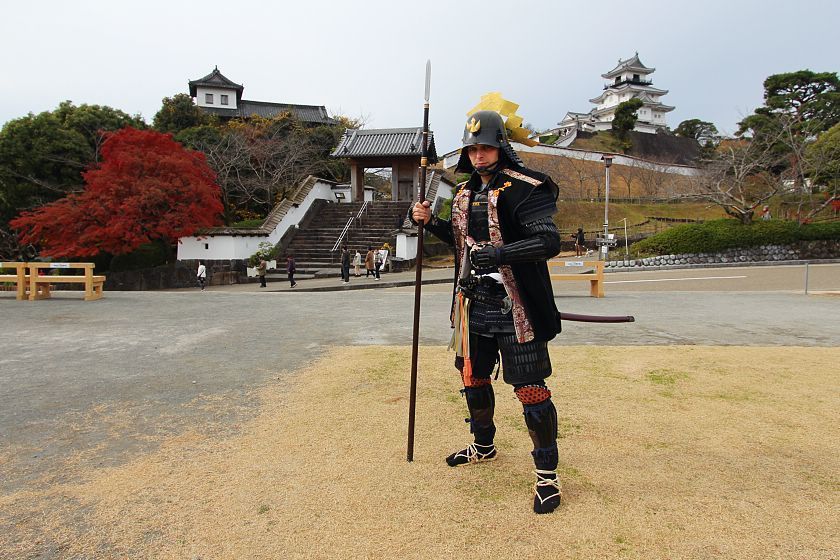 After changing back into civilian clothes it was time to make an exploration of the castle grounds, fueled by a lunch of delectable Kakegawa beef. I made my way inside the castle, which has an interesting history. Originally constructed many centuries ago and then destroyed by an earthquake in the late Edo Period, the castle was eventually reconstructed in 1994 as the first reconstruction in the country built with traditional materials. Up until this point castle reconstructions were typically built using concrete, and so Kakegawa emerged and remains quite special.
After wandering around the castle keep and taking in some pleasant views of the city from the top-floor observatory, it was time to check out the castle palace. Kakegawa Castle Palace is one of only four castle palaces in the country that date back to the Edo Period. Today visitors can explore the palace's many rooms and corridors, which retain their original layout, and also are afforded some great views of the adjacent castle keep. After the palace, I moved on to another of the castle grounds' highlights, its renowned Ninomaru tea house.
I entered the traditional Japanese tea room and was served a cup of green tea and a small cake by one of the tea matrons, all the while taking in the views of the picturesque garden outside. The experience proved a great way to relax after walking around all afternoon, and is a must for visitors to the castle.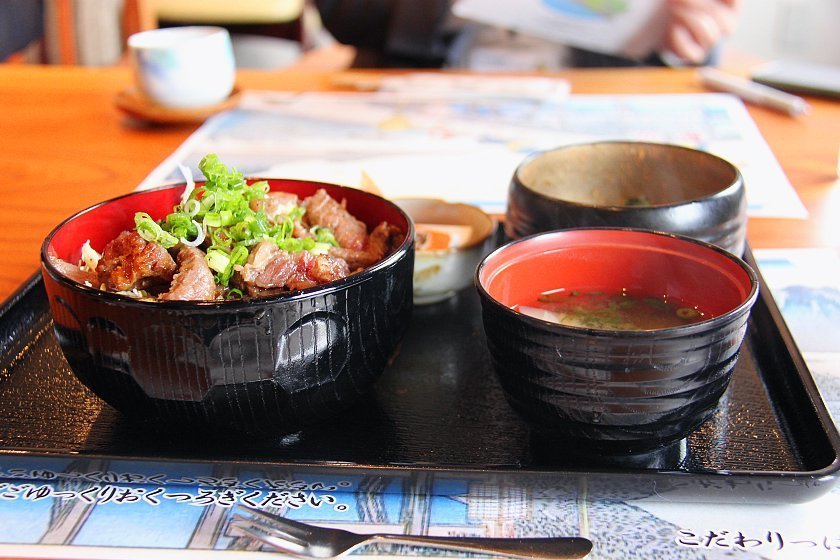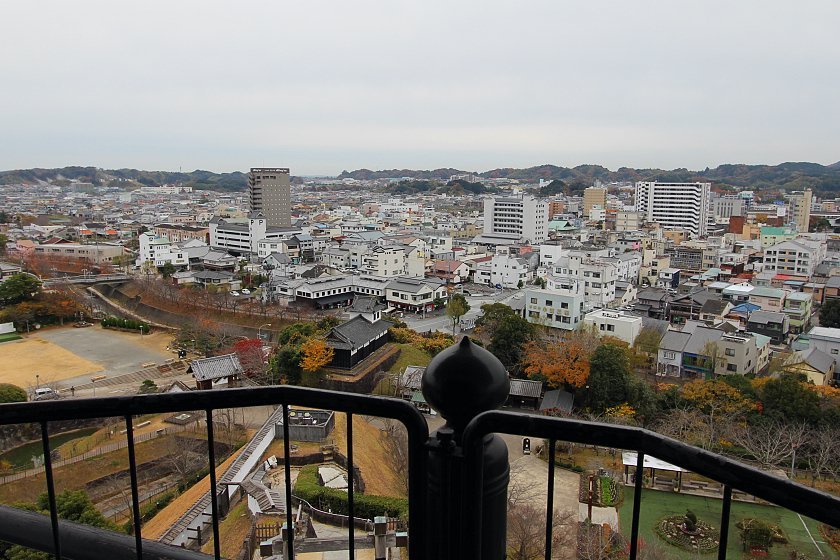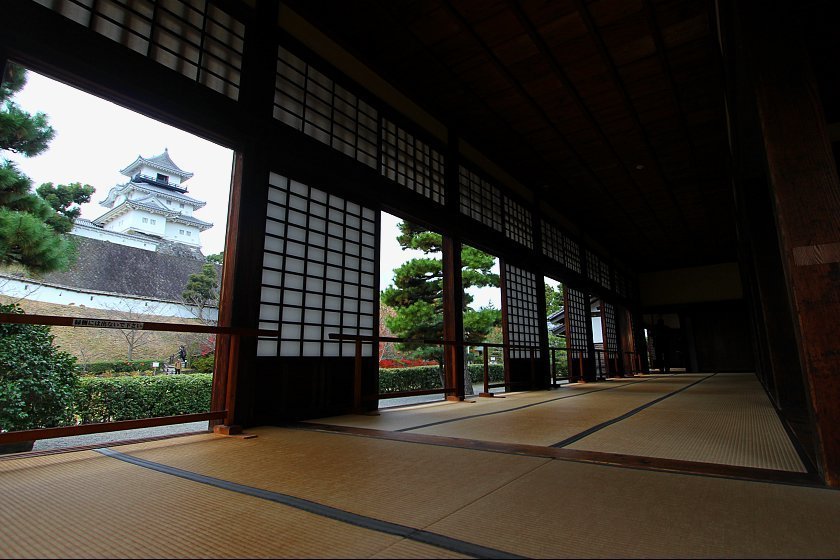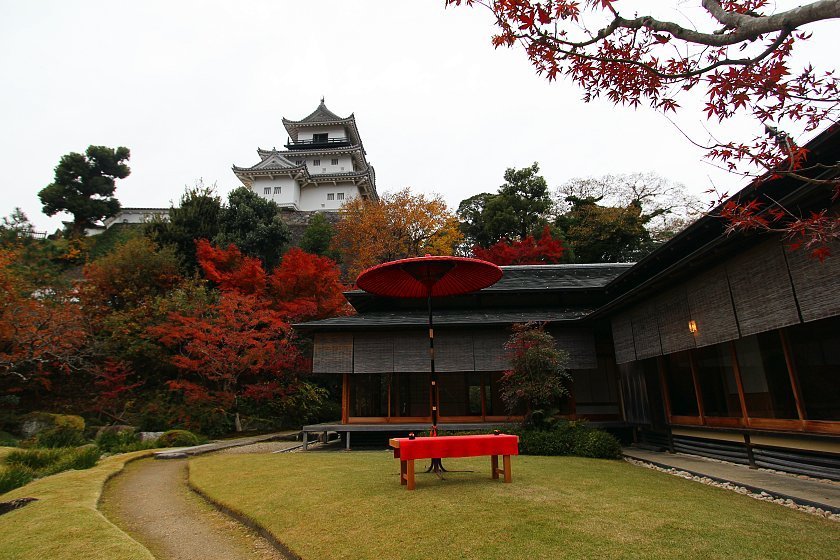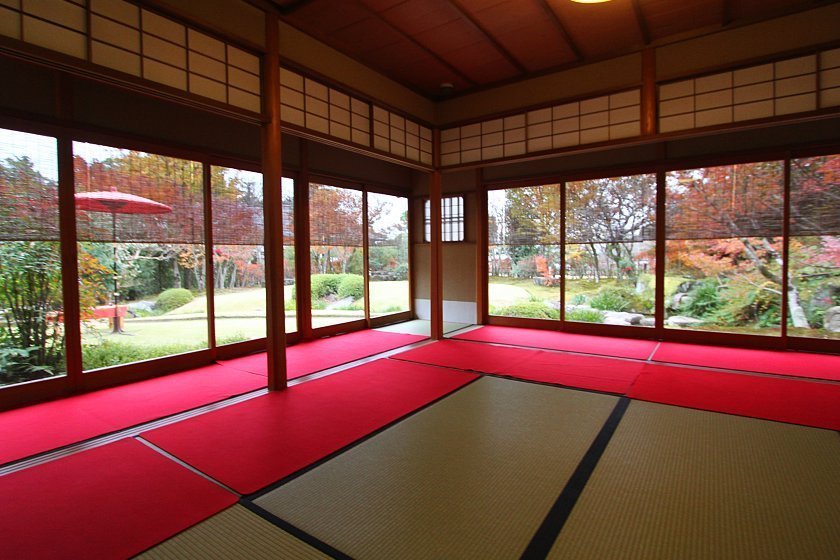 Night had by now fallen on my first day in Kakegawa, and this could only mean one thing: dinner time in an area of Kakegawa that had come with particular recommendation from the locals. Honjindori is a narrow street in the center of town flanked by an array of tiny restaurants and bars, of which it's sometimes difficult to tell where one ends and another begins.
After a wander up and down the small street, I finally settled down in a cozy oden restaurant. Oden, one of Shizuoka's signature dishes, contains a variety of ingredients slow simmered in a soy sauce soup. I gobbled down a few portions of the tasty fare before retiring to my hotel for the night.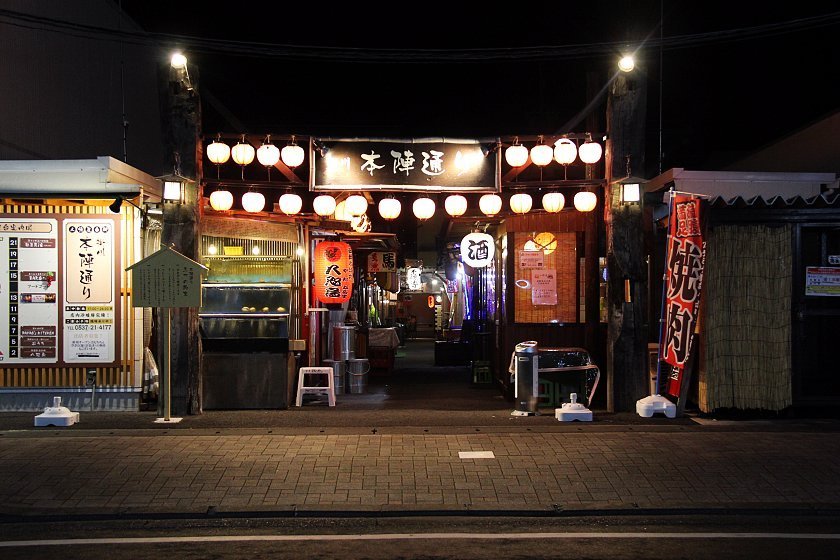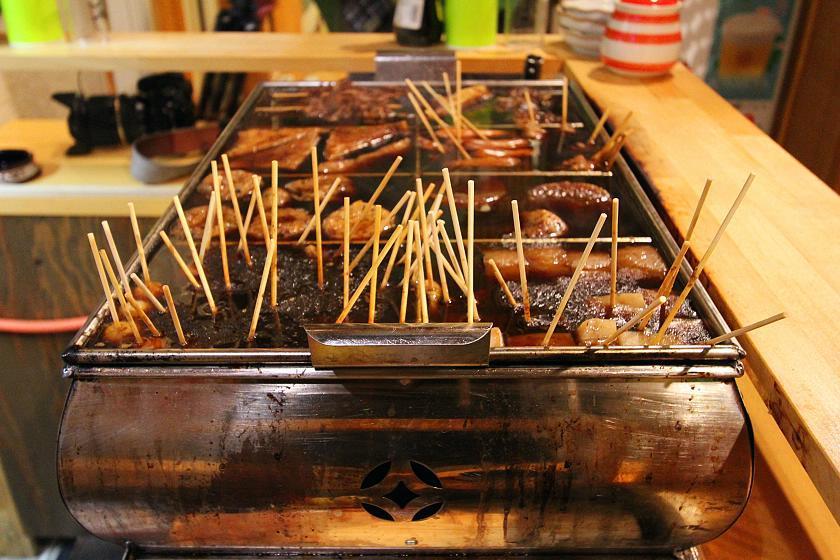 I woke early the next morning and set out for one of Kakegawa's main attractions and a location that I had been particularly excited to visit on this trip: Kakegawa Flower and Bird Park. Widely regarded as Japan's best avian park, inside I was met with a multitude of different types of birds, from various owl species, to peacocks, to tropical birds including toucans and flamingos.
For a small fee visitors can purchase bird food to feed the birds; which invariably and enthusiastically flock around their feeder. After plucking a couple of feathers out of my hair it was time to move on to the final location on the trip, but not before taking a quick detour to take in some of the breathtaking views of the tea fields around Mount Awagatake.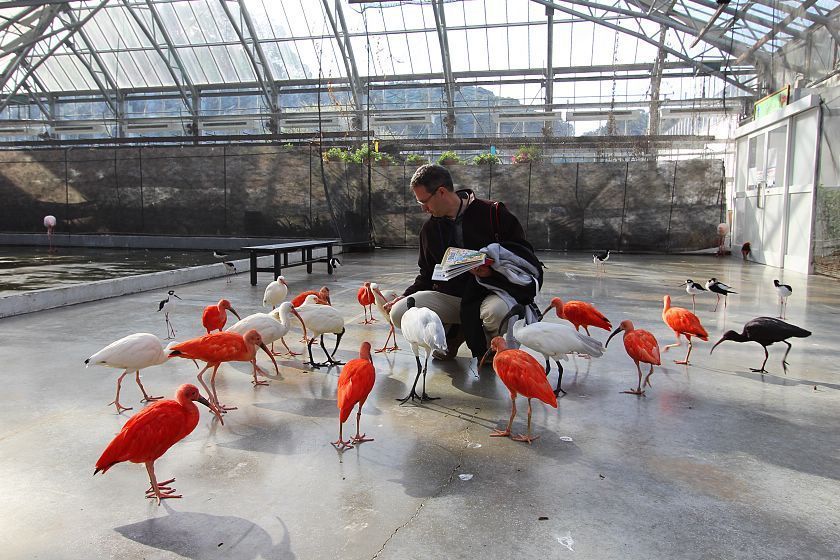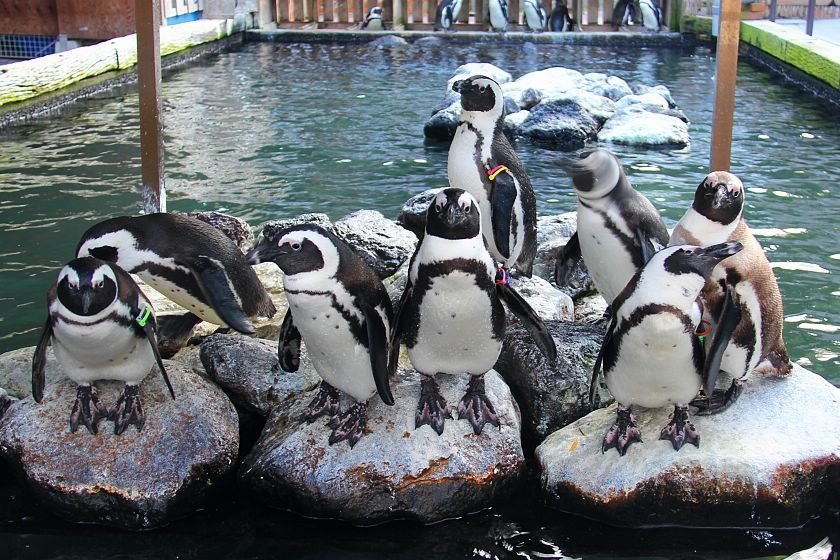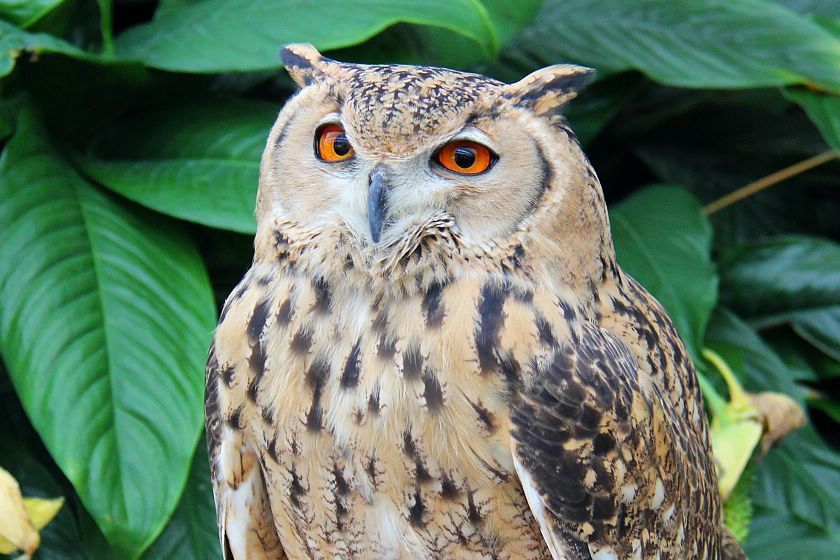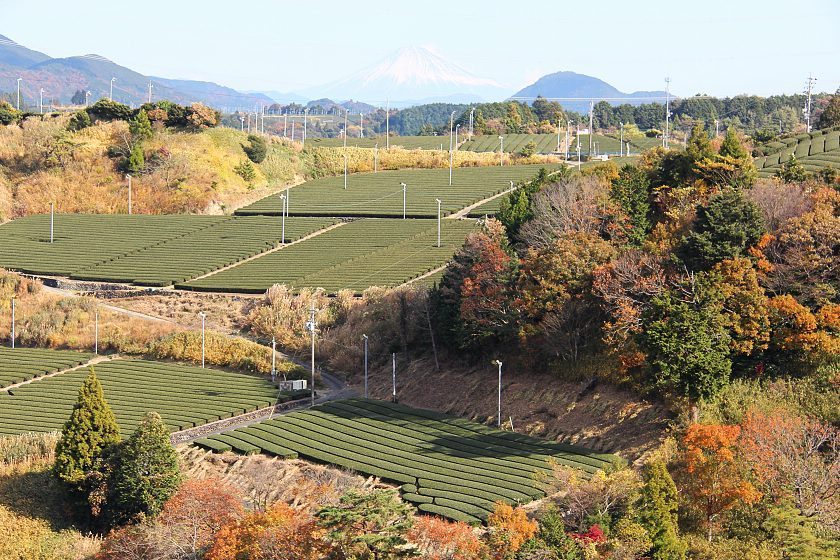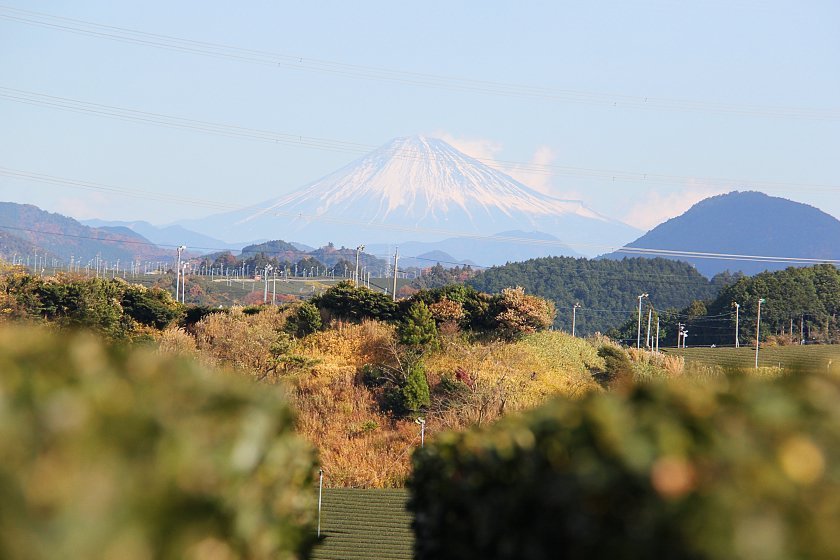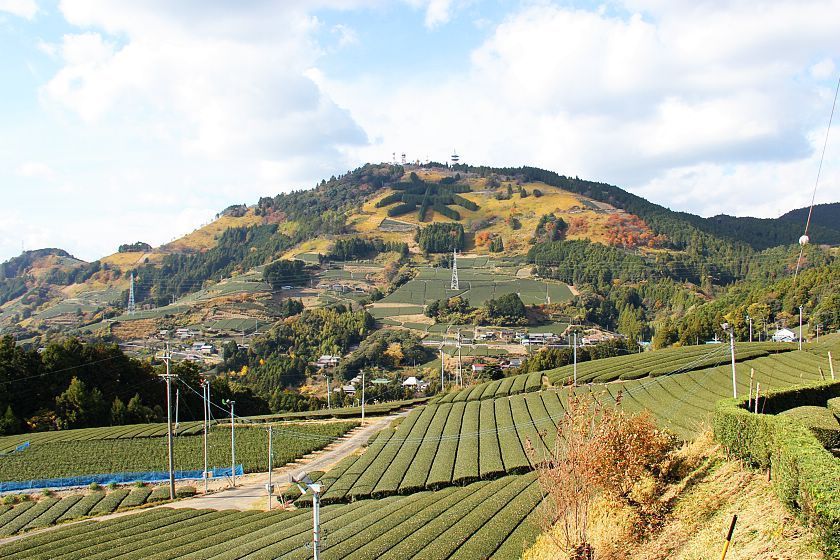 I arrived in the early afternoon at Kiwi Fruits Country, Japan's largest kiwi farm and also a tea plantation that affords visitors various hands-on experiences, including the chance to taste some of the 80 varieties of kiwi that the farm grows, and picking and processing tea. Before getting stuck into some tea leaf picking, I indulged in a do-it-yourself barbeque, for which I was given meat, vegetables, and noodles to grill into a delicious lunchtime feast. The food really hit the spot and left me well in the mood to partake in my first ever tea-processing experience.
The Kiwi Fruits Country staff accoutered me in traditional tea picker garb and handed me a basket, and off I marched to the tea fields where I picked leaves under the guidance of the staff. After a short time picking, my haul was carried into a nearby hut where I massaged the leaves on a hotplate until they dried out and became recognizable as tea. Following my experience, I got the chance to sip on some of the farm's home-grown tea, which was delectable and warming in the chilly breeze.
After getting changed back into my modern clothes, the staff explained to me about the different kinds of kiwi grown on the farm, and shortly thereafter I was presented with a platter containing a selection of the fruits to try for myself. Upon cutting the kiwis open, I discovered that the different varieties exhibited a plethora of different hues including yellows, greens and even purples and reds, and made for a mouth-watering snack. A suitably sweet end to a trip full of fun and exciting experiences, it was time to say farewell to Kakegawa and head home.