Mt. Fuji World Heritage Center Opens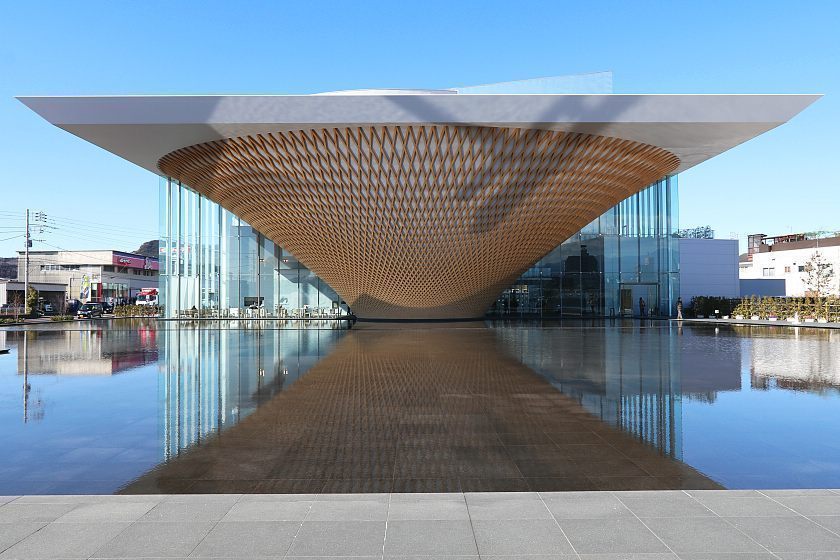 The Mount Fuji World Heritage Center, Shizuoka recently opened on December 23, 2017 in Fujinomiya City along the approach to the Fujisan Sengen Shrine, the most important shrine devoted to the revered volcano. The center is set up to celebrate Mount Fuji and its relatively recent distinction as a cultural world heritage site and to educate visitors about the mountain.
Designed by Ban Shigeru, the building takes the form of an inverted cone and thus reflects the shape of Mount Fuji in the pool surrounding the main entrance. Fortunately, the center impresses not only with its exterior, but is also interesting on the inside. One of its highlights is the viewing deck on the top floor that allows for spectacular views of the nearby iconic mountain.
There is also a movie theatre and a variety of different exhibitions dotted throughout that pertain to the history, seismology and cultural significance of the mountain, and these are accessed by a 193 meter walkway that corkscrews up and around the center's floors and creates the illusion of climbing the mountain. The center costs 300 yen to enter and is closed Mondays and every third Tuesday (or the following day if Tuesday is a national holiday).